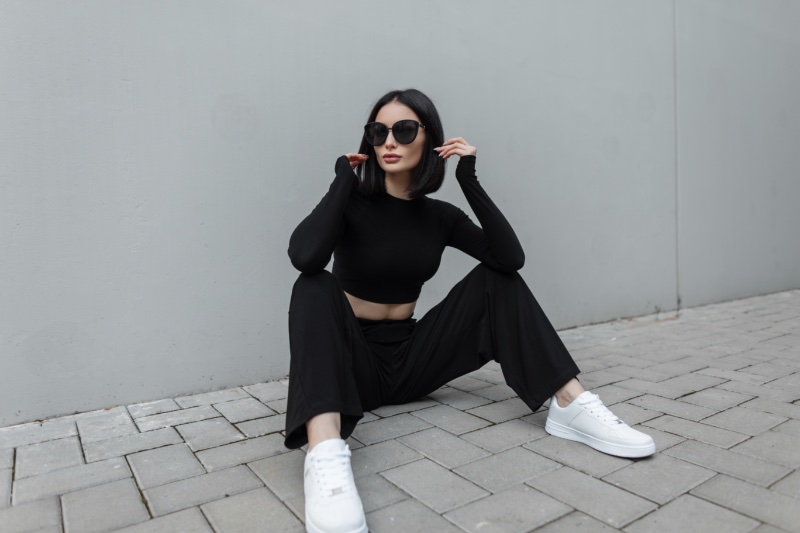 Fashion sneakers have enjoyed a massive revival in the past several years, and it's easy to see why. Sneaker culture and the art of collecting are an amalgamation of style, comfortability, and performance.
Sneaker culture gained traction with the wave of popularity surrounding Michael Jordan and his iconic Air Jordan line of shoes, which debuted in 1985. Its endorsement within the hip-hop community further propelled this.
Today, sneaker culture has grown beyond a simple trend and is now regarded as an expression of lifestyle, fashion, and personality. Leading brands such as Nike, Adidas, and Converse are the driving forces behind this movement that has gained the attention of everyone—from athletes and celebrities to ordinary individuals.
The sneaker craze never ceases to amaze us with its range of designs and styles, which come out consistently. After all, it's not just about owning shoes anymore; they're also a way for individuals to stand out through what they wore first.
The Rise of Sneaker Brands in Contemporary Culture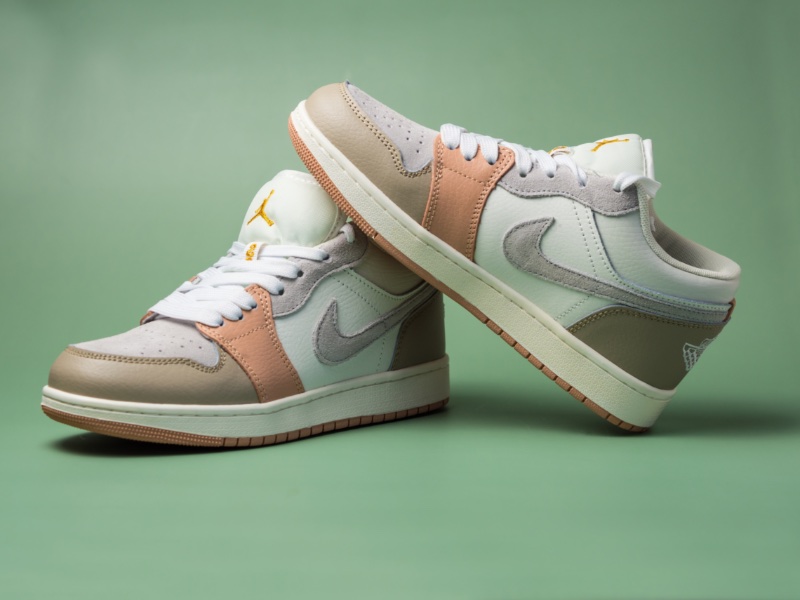 The rise of sneaker brands in contemporary culture has been phenomenal. From Nike to Adidas and Converse, some of the most trusted names in the shoe industry have become synonymous with a lifestyle that celebrates style, comfortability, and performance.
These iconic brands have gained immense popularity due to their ability to create unique designs which cater to different tastes and preferences. Whether it's streetwear, high fashion, or sports footwear, there's something for everyone regarding sneakers. The endless possibilities available are a testament to how far sneaker culture has come since its humble beginnings in the mid-1980s basketball scene.
Popular Sneaker Brands
There is a wide range of popular sneaker brands in the market today, all superior, offering quality and innovative designs. Nike is one of the most well-known manufacturers and has been producing shoes for athletes since its inception.
Adidas, a German sportswear giant, offers some of the best running shoes in the industry. Converse, a subsidiary of Nike, has been a staple in sneaker culture since 1908 and is popularly known for its iconic Chuck Taylor All-Star line. Other notable brands include New Balance, Puma, Reebok, Vans, and ASICS.
Luxury Fashion Sneakers
Luxury sneakers have also gained immense popularity in recent years. These high-end shoes are made with premium leather, suede, and exotic animal skins. This type of footwear is more expensive than traditional sneakers but offers a sophisticated and luxurious look that caters to those who want the best of both worlds—style and comfort. Brands such as Gucci, Balenciaga, Louis Vuitton, and Dolce & Gabbana are some of the top names in luxury sneakers.
Celebrating Style & Comfort with Sneakers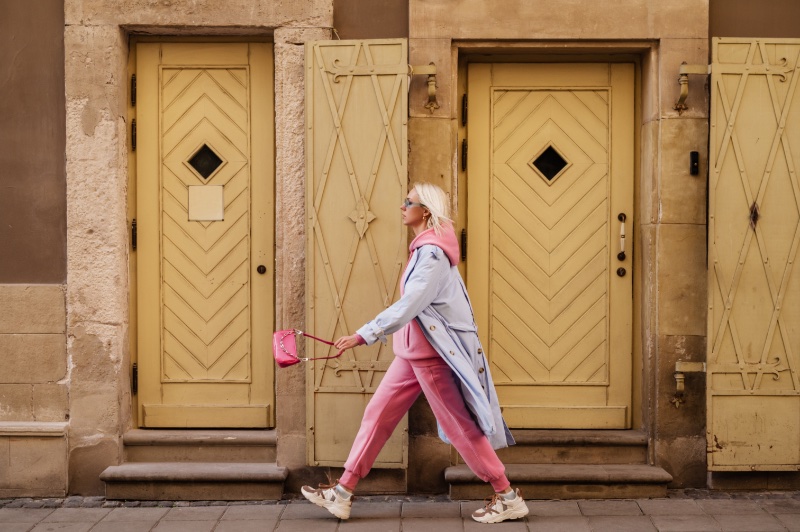 Sneakers are more than just shoes. They are a way to express your individuality and make a statement about who you are. That's why brands like Nike, Adidas, and Converse have continuously strived to create designs that cater to different tastes and preferences to allow people to showcase their unique styles.
Sneakers are also incredibly comfortable. The latest designs feature lightweight materials and cushioning technologies, making them ideal for leisure activities, sports, or everyday wear. Thanks to their combination of form and function, these shoes have become the go-to choice for many sneakerheads who appreciate style and performance.
Latest Trends in the Sneaker World
The sneaker world is ever-evolving, and new trends are constantly emerging. From chunky dad sneakers to sleek minimalist designs, there's something for everyone when it comes to the latest styles of shoes.
Regarding colorways, pastel hues and bold neons have become popular choices. The athleisure trend has also taken over the fashion world, and it's no surprise that sneakers are at the forefront of this look.
To stay on top of the latest trends, sneakerheads can check out online blogs and magazines which share the hottest new releases and upcoming collaborations between brands and designers.
Different Types of Sneakers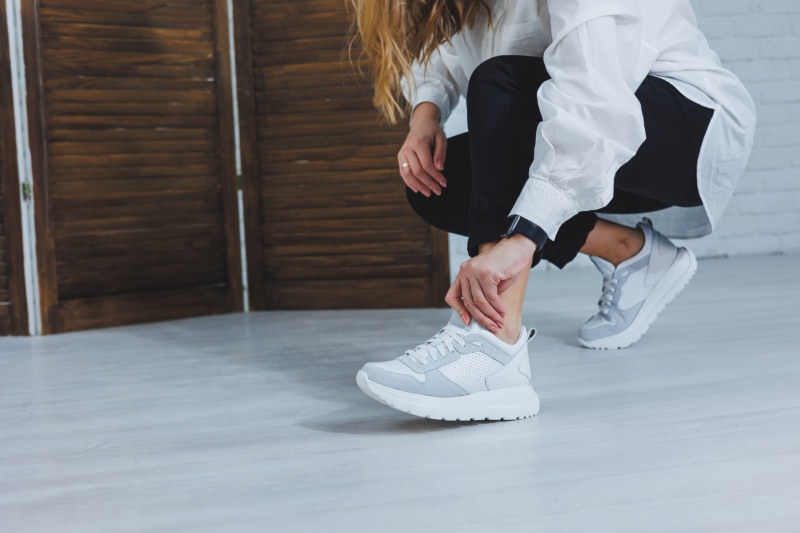 From canvas to leather, sneakers are the footwear for everyone these days. Here is a list of some popular types:
Athletic Sneakers: These are designed for use during physical activities and offer cushioning, support, and traction.
Retro Sneakers: These classic sneakers come in various styles inspired by past decades.
Running Shoes: These shoes are specifically designed to provide cushioning and support while running or jogging.
High Top Sneakers: These sneakers come up high on the ankle for additional support.
Skate Shoes: Like Vans non slip shoes, these sneakers are designed to provide extra traction and protection while skateboarding.
Slip-on Sneakers: These sneakers come with an easy slip-on design, making them perfect for a casual look.
Fashion Sneakers: These stylish shoes can be dressed up or down.
How to Choose the Right Sneakers for You
Several factors, such as size, comfort, and style, must be considered when choosing the right sneakers for you. First and foremost, you must ensure that your chosen pair fits well with your feet so that it won't cause any discomfort when worn.
Besides that, consider the type of activity you will be doing with your shoes. If you're looking for something to wear during physical activity, look for pairs that offer good cushioning and traction. On the other hand, if you need something more suitable for everyday use, opt for one with a stylish design or trendy color scheme.
Creative Ways to Show Off Your Unique Style Through Sneakers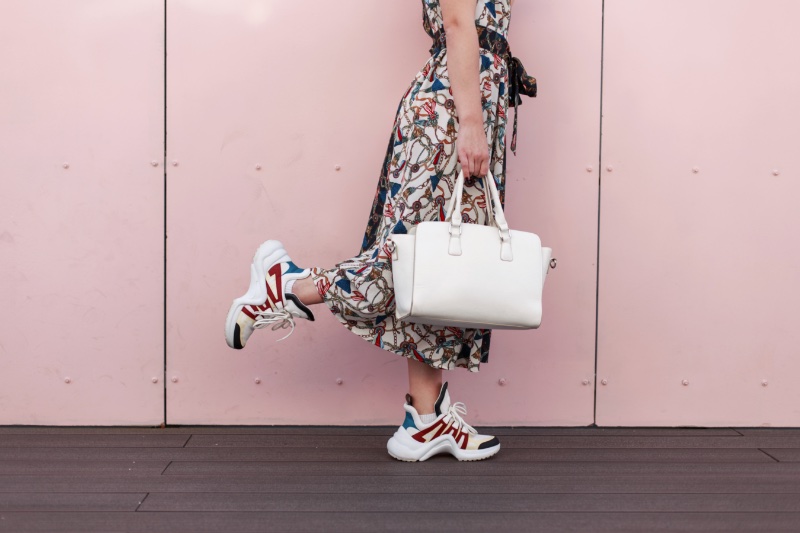 Sneakers are a great way to express your style. From bold colors and statement prints to eye-catching laces, there are endless ways to make your shoes stand out. You can also customize your shoes with removable panels or patches, allowing you to change the look of your sneakers without buying new ones every time.
Finally, you can also add personal touches like monograms or messages on the soles of your shoes. This is a great way to ensure that no one else has the same pair as you.
Tips on Taking Care of Your Shoes
Once you've found the perfect pair of sneakers, it's important to care for them properly. Regular cleaning is essential to keep your shoes looking their best. Use a soft cloth and warm water for leather or suede shoes while avoiding harsh chemicals. Use a damp cloth and gentle soap to clean the surface for canvas or synthetic shoes. It's also essential to store your shoes in a well-ventilated space to prevent moisture damage.
Final Words
The sneaker culture has grown over the years and is evidence of how far it has come since its humble beginnings. From Nike to Adidas and Converse, some of the most trusted names in the shoe industry have become synonymous with a lifestyle that celebrates style, comfortability, and performance. With endless possibilities available when it comes to sneakers, there is something for everyone.
It's important to remember that proper care should be taken when taking care of your shoes, as regular cleaning and storing them in a well-ventilated space can ensure they last longer. For streetwear style or sports apparel, sneakers are the perfect way to express yourself and make a statement. So grab your favorite pair and enjoy the comfort and style sneakers offer.