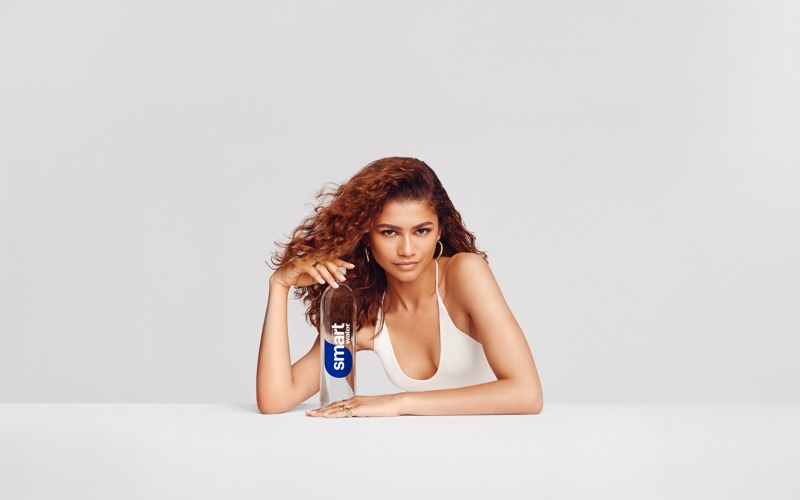 Zendaya is the latest celebrity to be named global brand ambassador for smartwater. The water company announced that the star would be featured in a variety of creative, such as videos and still photographs. A photoshoot shows the 'Euphoria' actress in a minimal white dress with a plunging V-neckline and strappy detailing at the shoulders and waist. 
smartwater – Zendaya – Global Ambassador Announcement
Zendaya completes the outfit by accessorizing it with hoop earrings. She flashes a smile while posing next to the sleek water bottle against a grey backdrop. Jennifer Aniston and Gal Gadot are two stars who have fronted campaigns for smartwater in the past.
Related: Zendaya Takes the Spotlight in Bulgari Unexpected Wonders Campaign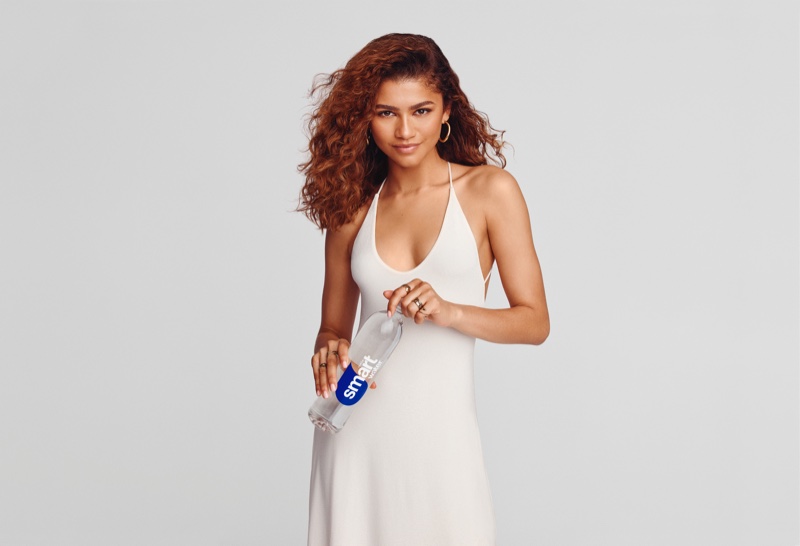 "I'm very excited to begin this new relationship with smartwater," says Zendaya. "We all know how important it is to stay hydrated and smartwater is my go-to source no matter what I am doing throughout the day."

Zendaya
Zendaya will work with smartwater to improve water quality and access in cities around the world, starting with her hometown of Oakland, California, by partnering with the Global Water Challenge (GWC), a group of leading organizations working together to make safe drinking water available to everyone. 2.2 million Americans lack residential water, while 44 million have subpar water systems.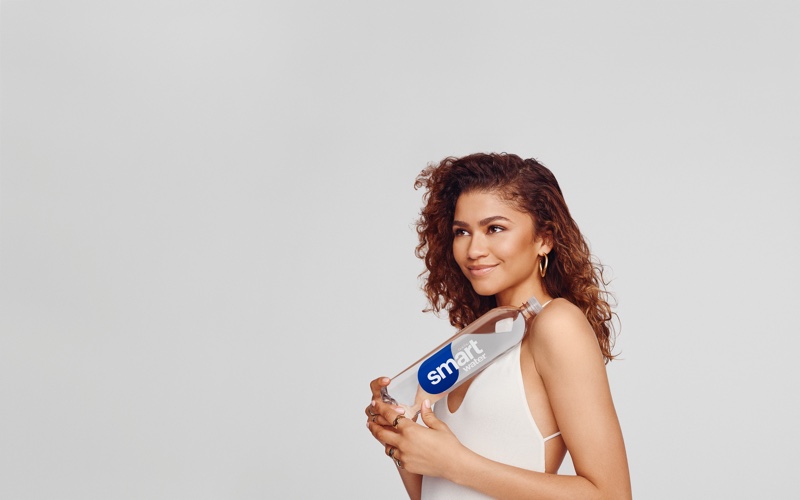 "Our organization doesn't operate without the support of our purpose-driven partners, and we are grateful to have smartwater and Zendaya on board to help ensure communities in need have more access to clean water," states Monica Ellis, CEO of Global Water Challenge. "With the smart solutions: global water challenge, we'll specifically work to address community water access, improving and protecting water quality, and economic empowerment opportunities through water."