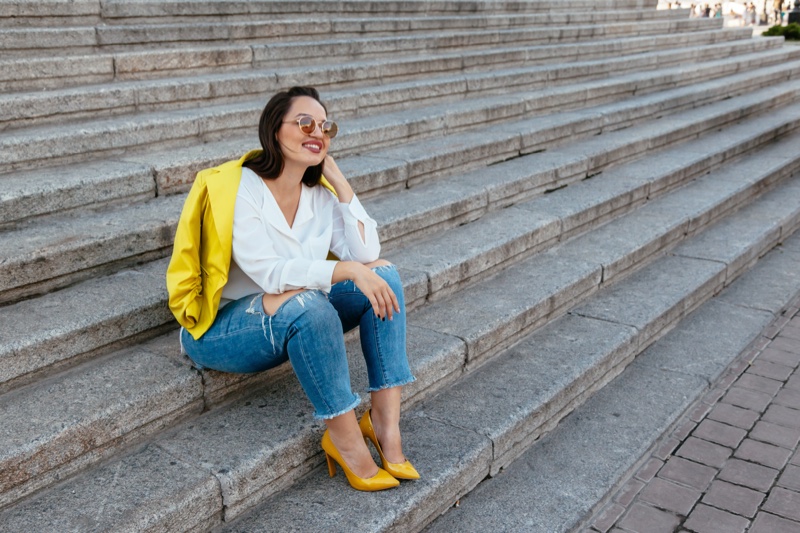 Pull-on jeans have become a mega-hit in the fashion industry over the last five years. They allow consumers to look as though they are wearing a full-on custom-fit pair of denim jeans without the often hassle-filled obstacles that come along with that journey. Pull-on jeans are more versatile and stylish than ever, so they should become part of your wardrobe if you want to stay fashion-forward. To help you on this journey, here are four key style guidelines you must follow when wearing pull-on jeans in 2022:

1. Embrace the Laid-Back Look
If you're looking to wear pull-on jeans, one of your main motivations is almost certain to be a sense of comfort. Even if you're going to a relatively formal event, you can find bottoms that will keep you cozy and appropriately dressed (and pull-on jeans are one of the best solutions to this problem that exists). By embracing a laid-back look, you'll ensure your mind, wit, and personality are sharp enough to make whatever event you're attending a full-on, resounding success.
One can easily style pull-on jeans to seem elegant, even if they have a reputation for being a lazy dresser's choice. Especially if you pair these laid-back items with equally laid-back tops and accessories, you might trick yourself into thinking that wearing a more upscale look is unachievable. You could not be further from the truth, however, as simply being innovative and fashion-forward will allow you to mix pull-on denim and the comfy aesthetic with a look that will remain the talk of your friend group for years to come.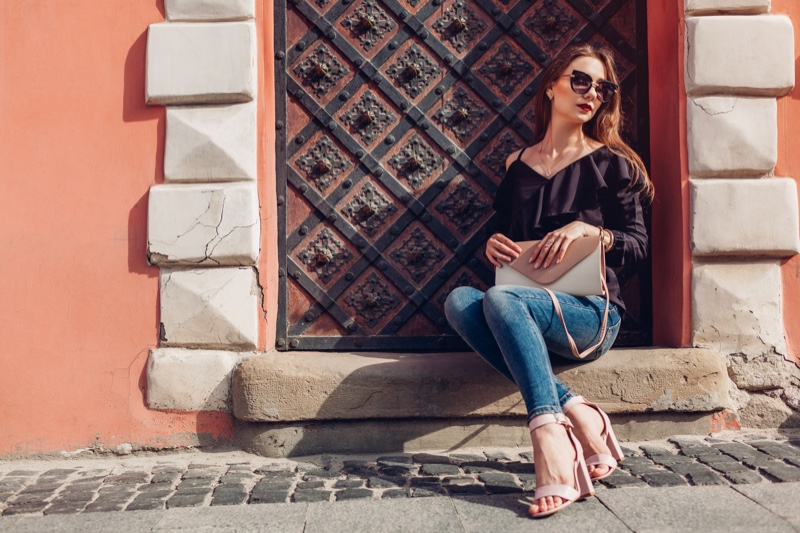 2. Shoes are the Most Important Item to Pair Carefully
No pair of pants can be paired with an outfit successfully until you've considered what type of shoes you'll be wearing. Shoes are one of the first items people notice when they check out your ensemble, after all. Having a pair that will look perfect with your pants, especially if you go with pull-on jeans, is key to staying stylish and attractive.
Pull-on jeans are best matched with boots, simple heels, wedges, or a good ol' pair of slip-ons. These shoe choices all emphasize a mixture of comfort and style, which is the leading fashion ethos that pull-on jeans were created under in the first place. Whether you're looking to dress casually or want to impress people at a fancy party or work event, you can make pull-on jeans work as long as you pair them with the right shoes for the occasion.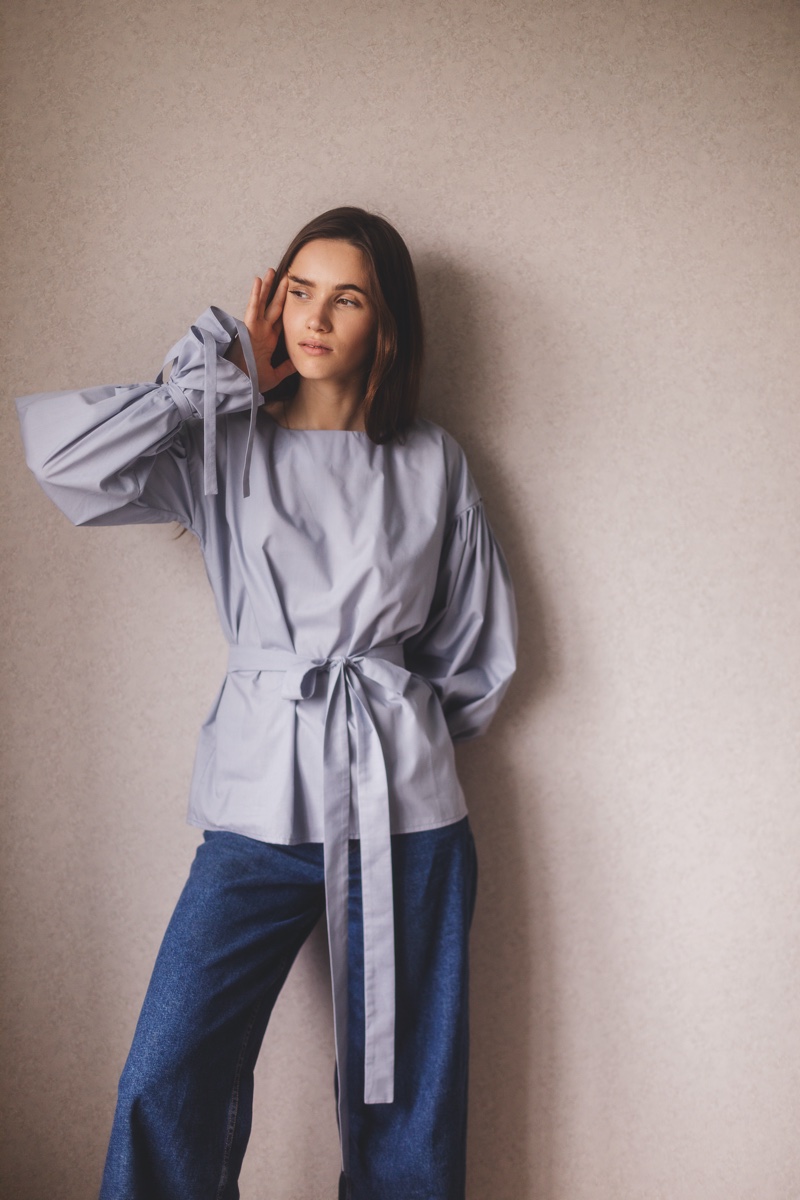 3. Tunics Elevate Your Pull-On Jeans (and Vice-Versa)
Tunic tops have remained one of the chicest, comfiest articles of clothing for women out there. The chances are that you have at least one in your wardrobe, if not dozens of them. Being able to match practically anything you wear at the drop of a hat is essential for fashion-forward folk, after all, and tunics get the job done.
Speaking of comfort and convenience, few combos get the job done quite like a women's tunic and a stylish pair of pull-on jeans. If you have a skinny pair of pull-on jeans, all the better. The technology and make of pull-on jeans has been revolutionized over the past decade, and you'd be hard-pressed to realize whether the jeans someone else is wearing are a more heavily tailored cut or a simple pull-on pair. Either way, the look of them will remain elegant, and a solid style will give you the ability to look your best even when you're not looking to jump through the hoops of wearing another type of jeans.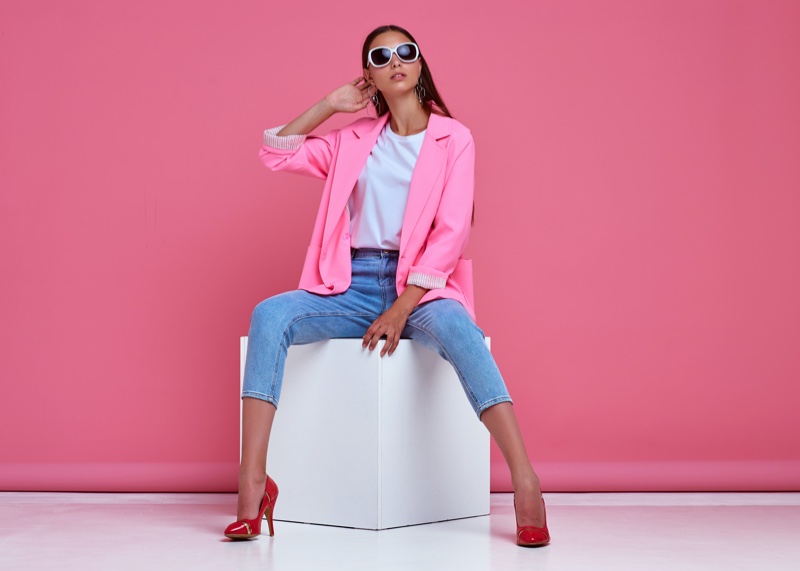 4. Blazers Look Fantastic and Professional with Pull-On Jeans
Many people prefer matching blazers with a pair of true skinny jeans, but this style of jeans is sometimes incredibly uncomfortable for some wearers. Thankfully, pull-on jeans can easily mimic the look and feel of skinny jeans, allowing you to pull off the classic blazer/skinny jeans combo, no matter what your comfort needs might be.
If you've been looking for something that's both casual and professional to enjoy at work, this is the solution you've been dreaming of. Pull-on jeans will also match with practically any style of a blazer. As long as you ensure the color, material, and sheen of the blazer and pull-on jeans are complementary, you'll be good to go.
Pull-On Jeans are the New Normal
For many people, pull-on jeans have become the new normal post-Covid. Because they look amazing while forgoing the sometimes stuffy nature of "regular" jeans, they provide a great middle-ground for people who love both style and comfort. Once you've found a pair of pull-on jeans that you fall in love with, you'll gain an endlessly useful item to add to your stylish 2022 wardrobe.