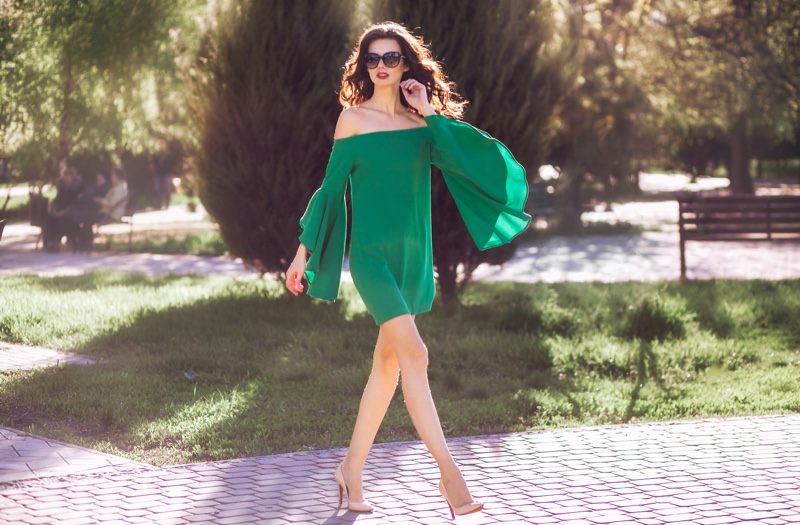 With summer already here, it is time to review your wardrobe and think about the colors you want to show off in the sun. Take a look at our top six color trends for summer 2022 so that you can dress with confidence this year.
Kelly Green
This color is everywhere this year, and while it is not as bright as lime green, it is bold and flattering. It works well against most skin types and can be seen paired with pink, purple, and blue in some of the best outfits of the season. If you are keen to incorporate this color but are not confident in pairing it with other bold colors, then don't despair. Kelly looks amazing next to white, black, and even beige for a classic, confident look.
Many outfits and accessories are making use of Kelly, and you can choose whether to go for a head-to-toe statement or just incorporate it as an accent or highlight with something more muted. It's a summer color because it's so happy and vibrant, but you can be sure that this color is set to carry through to the autumn and winter too.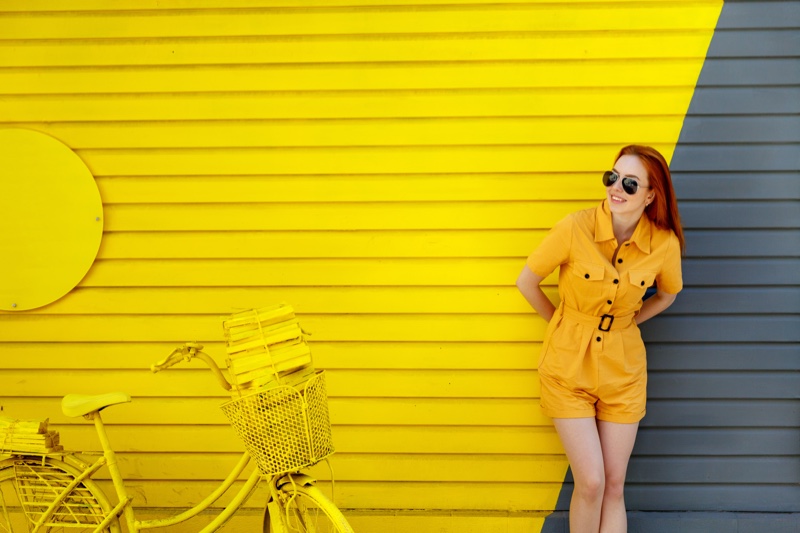 Yellow
It's no shock to learn that yellow is high on the list for summer 2022, especially when it mirrors the sun we are all keen to enjoy! We've seen lots of pale yellows throughout spring, but it's a bright yellow that looks set to trend this summer, helping you to embody an upbeat and happy mood whenever you put it on.
Bright yellow isn't for the faint-hearted when it comes to wearing it from head to toe, but there are many great ways of incorporating this stunning color so that you can step out in style. Think about earrings, bags, and nails working against black or other neutral tones. If you do want to go for an all-over look, take the time to find the perfect shade for your skin so that you don't get drowned out by your outfit.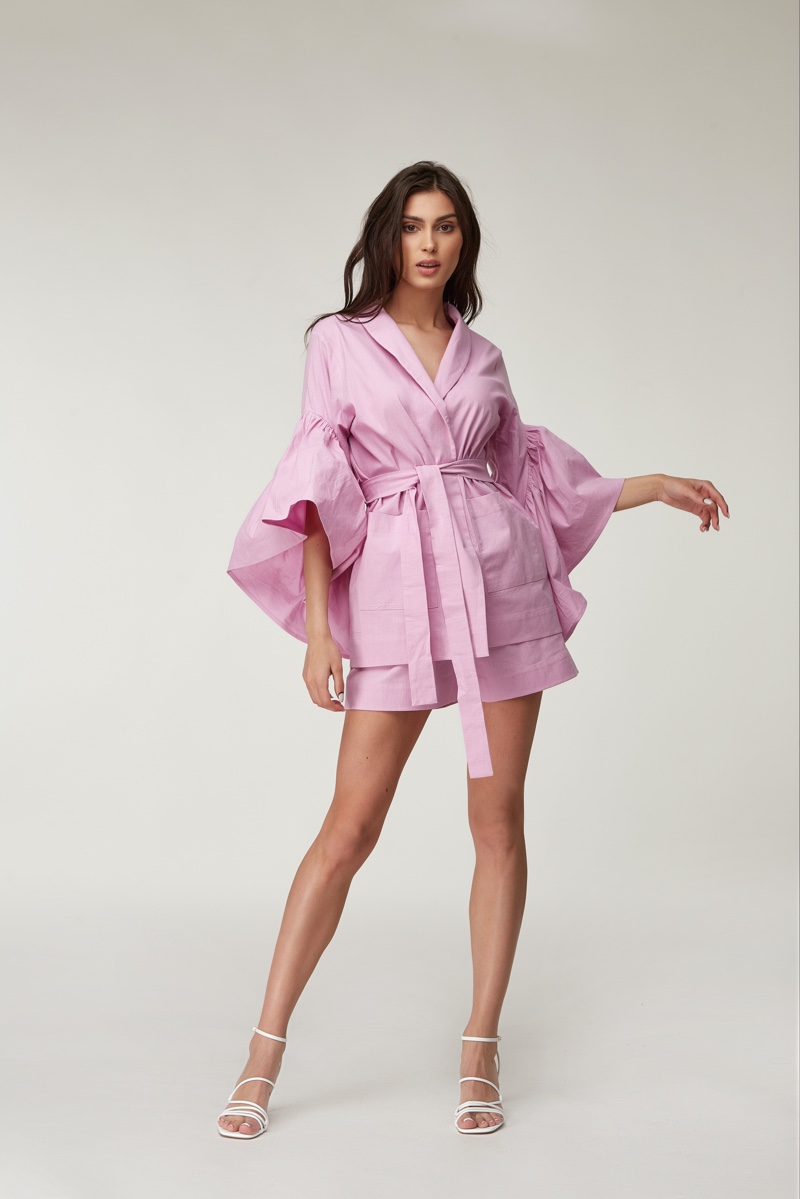 Light Purple
Pantone is where we all look for the chosen color of the year, and for 2022 it is Very Peri, a gorgeous shade of purple. This color is not only beautiful to look at, but it works well for any skin tone, helping you to stay on-trend and look great at the same time.
We love that this color is excellent as a one-tone look or used as part of a patterned material, helping you to create a pastel look that really pops, similar to that seen in the Winter Pastel from Autumn/Winter 21/22. Don't be afraid to pair a purple outfit with a coordinating bag and shoes, either, as going for an all-out look and embracing this color will help you reach your fashion goals with ease.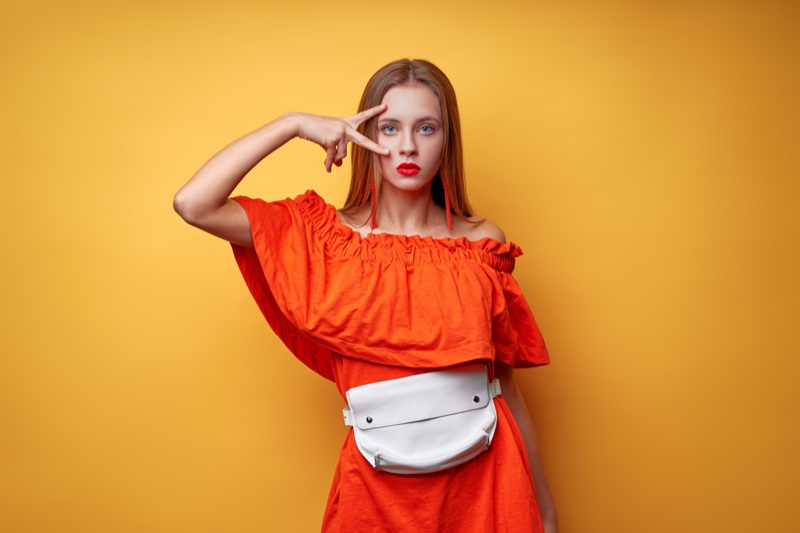 Orange
This summer is all about statements, and orange is here to help! Think of your favorite sunset, and you've got the idea of the best orange for the summer months. It looks great next to tanned or darker skin tones and will help you to show off your summer glow with ease.
If you want to pair it with another color, then you can opt for muted tones with a pop of orange or go all out and pair it with the other colors on our list for a real summer vibe. There are tons of great accessories in orange too, so if you'd prefer to carry it rather than wear it, you are sure to find solutions that meet your needs.
Lime Green
Green is always a popular choice, especially with so many different variations to choose from! This summer, lime (and Kelly) can be trusted to help you hit your trend targets! Lime green is a citrus color that will help you stand out from the crowd in the best possible way!
Rather than going head-to-toe in this near-neon color, opt for a key piece in lime and then pair it with pastels or neutral shades to get the best look. From lime bags to dresses and shoes to coats, there are plenty of great options for you to choose from, helping you to really show off your style when you step out in summer.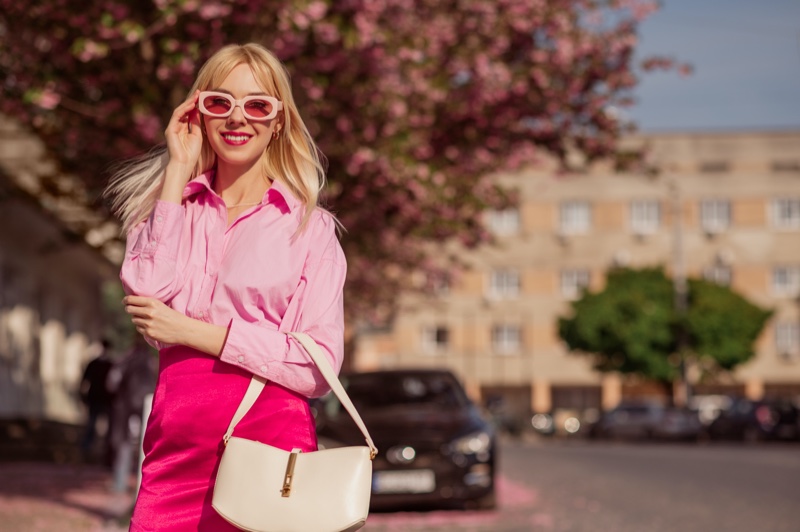 Bright Pink
Pink has long been a favorite color, and bright pink has been on the summer list for many years now, with 2022 as no exception! It looks fantastic against all skin tones and helps you to create a statement look that is also flattering and trendy.
There are many plain pink options to choose from, or you can mix it up with a pink pattern to get the effect you are looking for. The great thing about bright pink is that it is an excellent choice for garments and accessories, and it pairs brilliantly with many other colors, including pastels, brights, darks, and neutrals. In short, if you are keen to make your wardrobe as on-trend as possible, you have to include some bright pink options this year!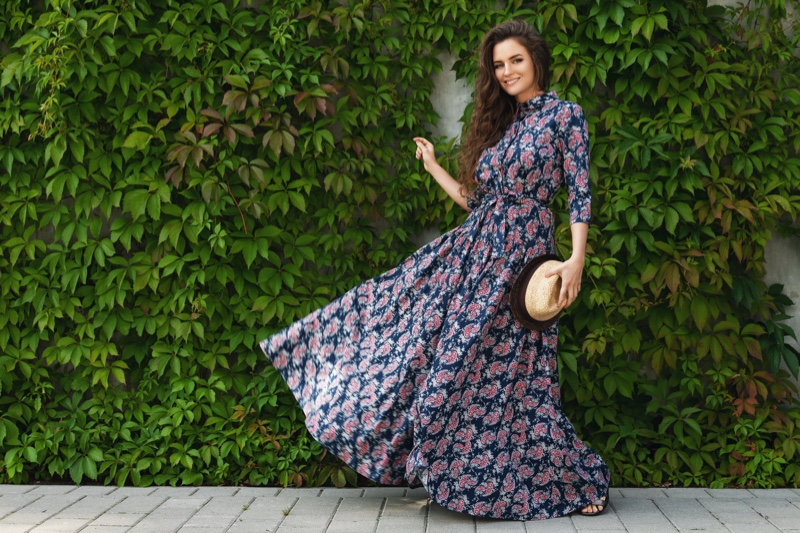 What About Autumn and Winter?
No wardrobe is ever complete without consideration for the seasons to come, and forward planning will help you stay chic all year round. This autumn and winter, we suggest you opt for:
Orange, bronze, and gold
Vibrant pink
Dark blue
Turquoise
Mid-purple
Greys
And black
Any combination of these colors will look exquisite and help you to show off your style with seasonal effects. The great news is that many of them will have been part of your summer wardrobe, meaning that all you need to do is tweak your outfits to get the longevity you are looking for.
There's no doubt that color trends frequently change when it comes to fashion, but when you build up a wardrobe that follows a seasonal pattern, you are more likely to end up with a range of key pieces that will look great in the season they were selected for. Trust the color trends this year and enjoy creating a fashion-forward look.