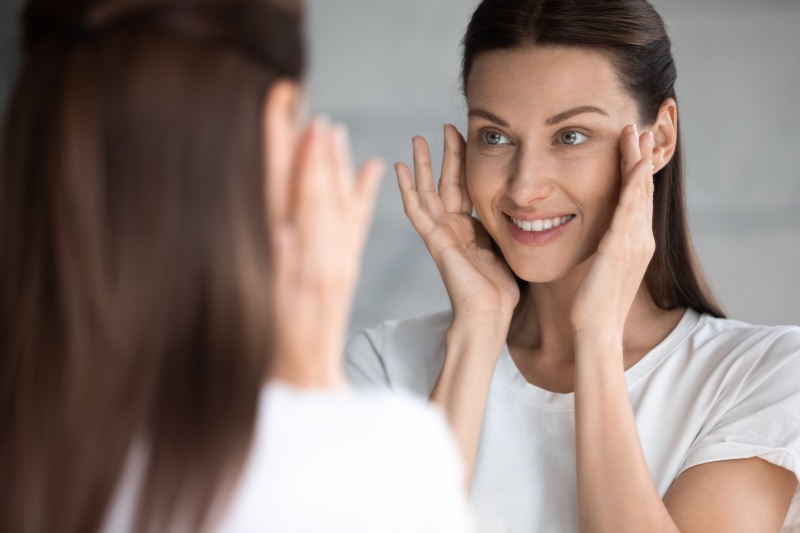 As the 30th year of your life commences, it's a grand opportunity to celebrate and recognize that everything is about to shift—including your skin! This marks an exciting chapter in your journey, so don't hesitate to take advantage of this new phase.
Treat yourself to a revamped skin care routine as you celebrate your thirtieth birthday! Let go of the skin breakouts and oiliness issues of adolescence and embrace anti-aging treatments that provide hydration and protection. Invest in products tailored specifically for this purpose so that you can feel assured about maintaining beautiful skin no matter how old.
Before starting any skin care routine, be mindful of your current skin condition. Don't get overwhelmed; this is merely a sign that we are gradually aging as the years go by—just like all other life transformations. Whether good or bad, the transition is an inevitable part of life.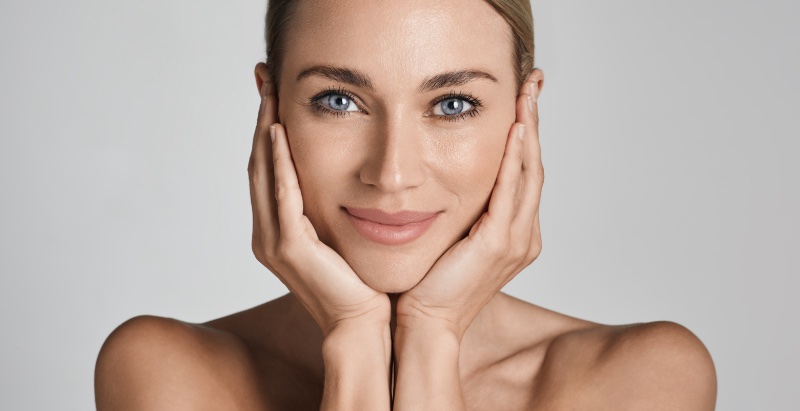 How Will Your Skin Change When You Turn 30?
As you approach your late 20s, it is normal to experience specific changes in the body. Your skin may become more susceptible to dehydration, sleeping patterns can be disrupted, and reactions to irritable foods will substantially increase.
Now that you have reached the big 3-0, chances are your skin is feeling more dehydrated and sensitive than it ever has before. Believe it or not, this phenomenon is entirely ordinary from a dermatological standpoint; our cell renewal rate decreases as we age, resulting in a duller complexion. However, don't worry! There are many ways to keep your skin looking youthful and radiant.
Joshua Zeichner, M.D., the director of cosmetic and clinical research in dermatology at Mount Sinai Medical Center, said to SELF, "Cells renew and update themselves every 28-35 days on average when you are turning 30, which is about 14 days or less when you were a kid."
Zeichner continues, "With the extension of the update cycle, dead cells start to accumulate on the skin's surface and interfere with light reflection, leaving your skin looking duller than it was in your teenage time."
Also, your skin is losing moisture. According to dermatologist Melissa Kanchanapoomi Levin, the top layer of your skin takes more time to shed, which makes it look dull and dark. On top of that, as the ability for moisture to be absorbed into your skin becomes harsher, you may find that it seems even drier than before.
Levin adds that "the slower production of moisturizing factors, such as hyaluronic acid, causes our skins to become drier when we are aging."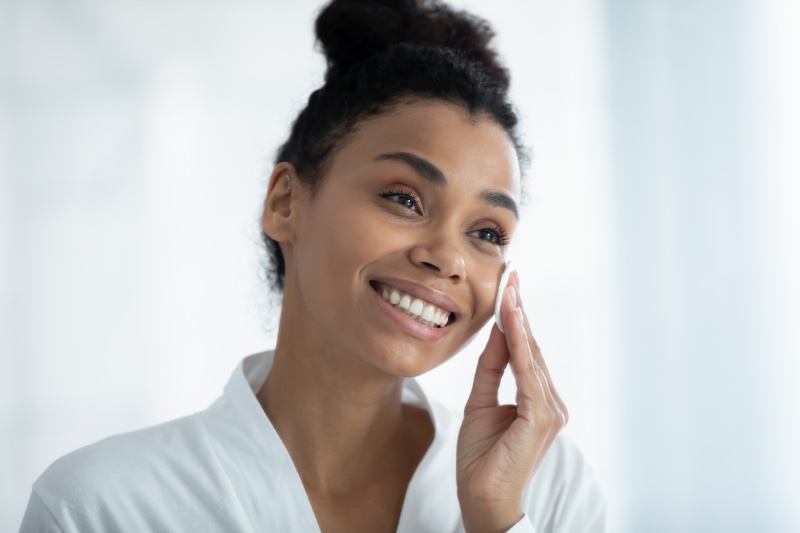 Skin Care Recommendations in Our Early 30s
As we enter our thirties, we must adjust our skin care routine to maintain a healthy and glowing complexion. To reduce the appearance of wrinkles and fine lines, dermatologists recommend using products with antioxidants, such as retinol, to help improve skin health. Additionally, hyaluronic acid products can help restore the skin's natural moisture levels.
1. Basic Cleansing
In the cleansing process, always remember "less is more." Using too much harsh cleanser on your face can leave it feeling tight and dry. Instead, opt for something mild, like a gentle facial cleanser, to keep skin nourished without feeling dry or stripped. Plus, when you use such a product before massage and maintenance treatments, they'll be even more effective.
Some examples include Neutrogena Ultra Gentle Daily Face Wash, Aveeno Calm + Restore Nourishing Oat Cleanser, and La Roche-Posay Toleriane Purifying Foaming Facial Cleanser, great gentle cleansers to consider. All three of these products contain glycerin that helps draw moisture into the skin for maximum hydration.
With each formulation specifically designed for sensitive skin types, you can confidently choose whichever product best suits your needs.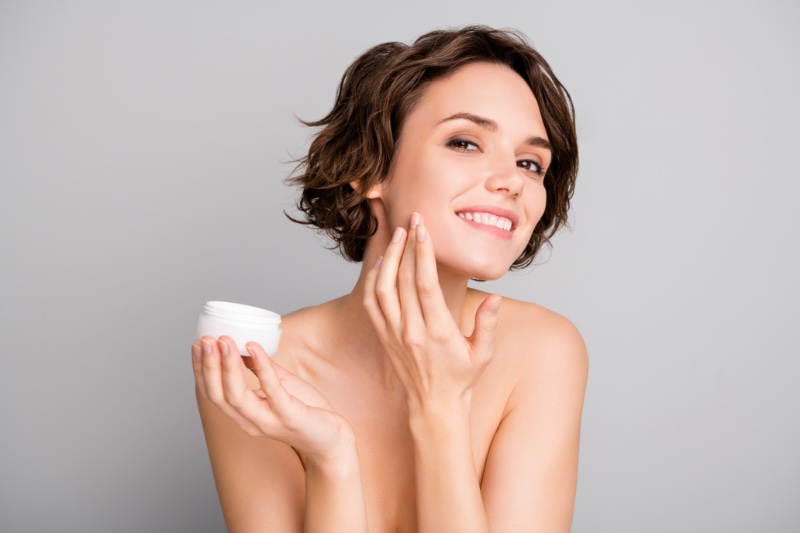 2. Moisturizing
Once you've cleansed your complexion, ensure it's getting the hydration it needs! Moisturizers are essential when it comes to keeping skin looking and feeling healthy. Look for formulas that contain humectants, such as hyaluronic acid and glycerin, which help to draw moisture into the skin for maximum hydration.
CeraVe Facial Moisturizing Lotion PM, Neutrogena Hydro Boost Water Gel, and Cetaphil Daily Hydrating Lotion are all great moisturizers that suit a wide range of skin types. They're lightweight enough not to feel greasy on the skin but provide plenty of hydration.
Another viable choice is Glossier's Priming Moisturizer Rich. This moisturizer contains an anti-redness complex that soothes the skin and oxygenated hyaluronic acid, which keeps your skin hydrated over time.
Glossier also makes it vegan and with 70% more hydrating ingredients than its original version. Furthermore, Glossier offers many promotions to make owning this face cream more affordable.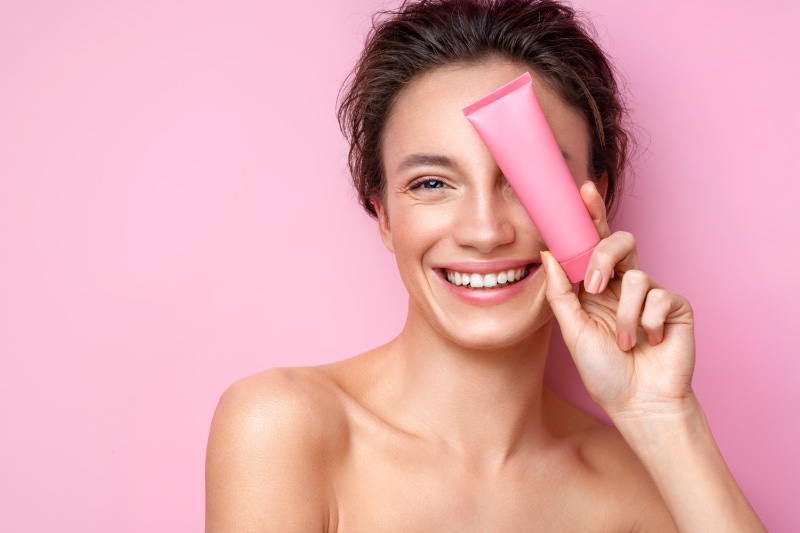 3. External Protection
To keep your skin looking young and radiant at 30, you must be aware of external elements that might affect it. Luckily there are moisturizers with SPF to safeguard against these factors—so don't forget to slather some on before heading out!
If you're looking for an SPF moisturizer, then look no further. Aveeno Positively Radiant Daily Facial Moisturizer with Broad Spectrum SPF 15 Sunscreen, Cetaphil Dermacontrol Oil Absorbing Moisturizer with SPF 30, and CeraVe AM Facial Moisturizing Lotion are all excellent choices. Offering up to SPF 30 sun protection, these options keep your skin hydrated and safe from harmful UV rays.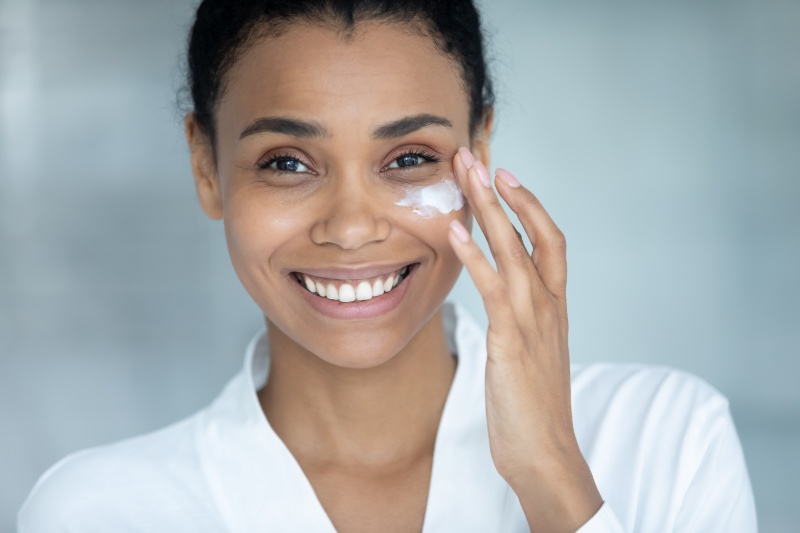 4. Eye Care
At 30, eye care is essential since the region around the eyes is fragile and sensitive. It's one of those areas we naturally glance at when meeting someone else to sense their maturity—making proper attention to this part especially important if you wish to preserve a youthful complexion.
Thus, anti-aging may be an essential factor when choosing eye care products. While plenty of skincare products are reasonably priced, you may want to consider spending more on your eye cream. There are great options, especially when shopping at stores like Sephora.
When selecting an eye cream, carefully consider all the ingredients and their properties. For instance, Biossance Squalane + Marine Algae Firming & Lifting Eye Cream is specifically formulated to combat fine lines and wrinkles, dryness, and loss of firmness and elasticity.
Alternatively, The INKEY List Caffeine Eye Cream packs a powerful punch with its main ingredient—caffeine—which targets puffiness in addition to smoothing away fine lines and wrinkles as well as hydrating your delicate skin.
Regarding anti-aging, eye creams are a great way to keep your skin looking youthful and healthy. With today's wide selection of products, you're sure to find the perfect match for your needs. It's never too late to start taking good care of your skin.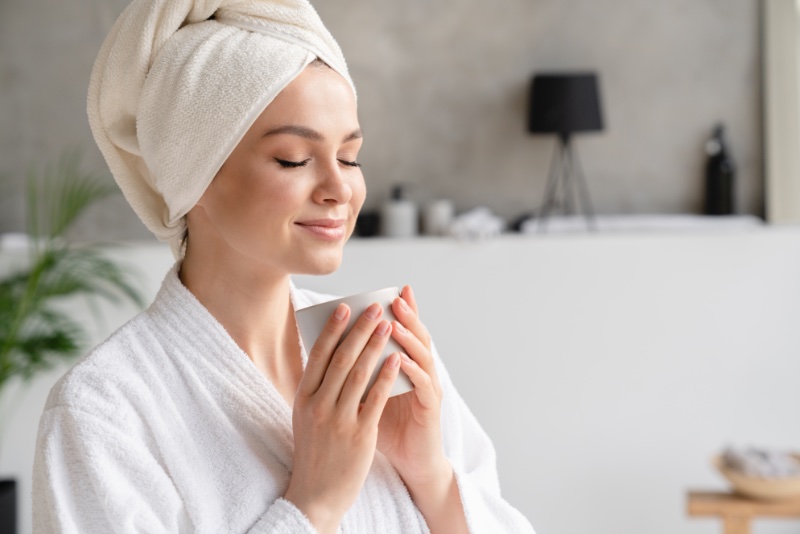 Final Words
You are not getting older but simply becoming wiser. With the proper skin care routine, you can approach your 30s looking and feeling more beautiful than ever! Remain positive, be confident, and look forward to embracing this new chapter in life with a glowing complexion.