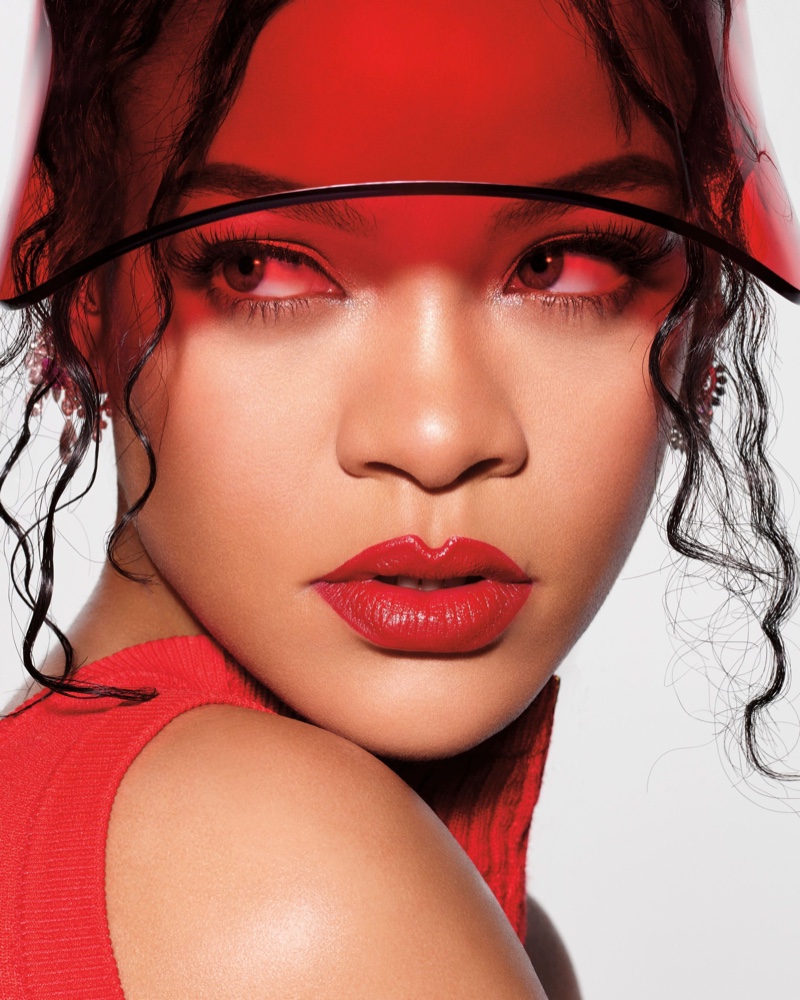 Rihanna's own Fenty Beauty has unveiled the Icon lipstick collection, which includes ten shades that are suitable for all skin tones. A campaign for the new collection features the fashion mogul and mom-to-be. In one photograph, she is dressed casually in a knit top and a red see-through visor while modeling MVP, which is a blue-red hue.
Fenty Beauty Icon Lipstick Campaign
Alternatively, another image shows Rihanna in a green design with a gold necklace while also wearing Scholar Sista; a rose nude color. Priscilla Ono, global makeup artist for Fenty Beauty, is responsible for the star's flawless makeup, including glittering eyeshadow.
Related: Rihanna Stuns in Fenty Beauty's Liquid Killawatt Highlighter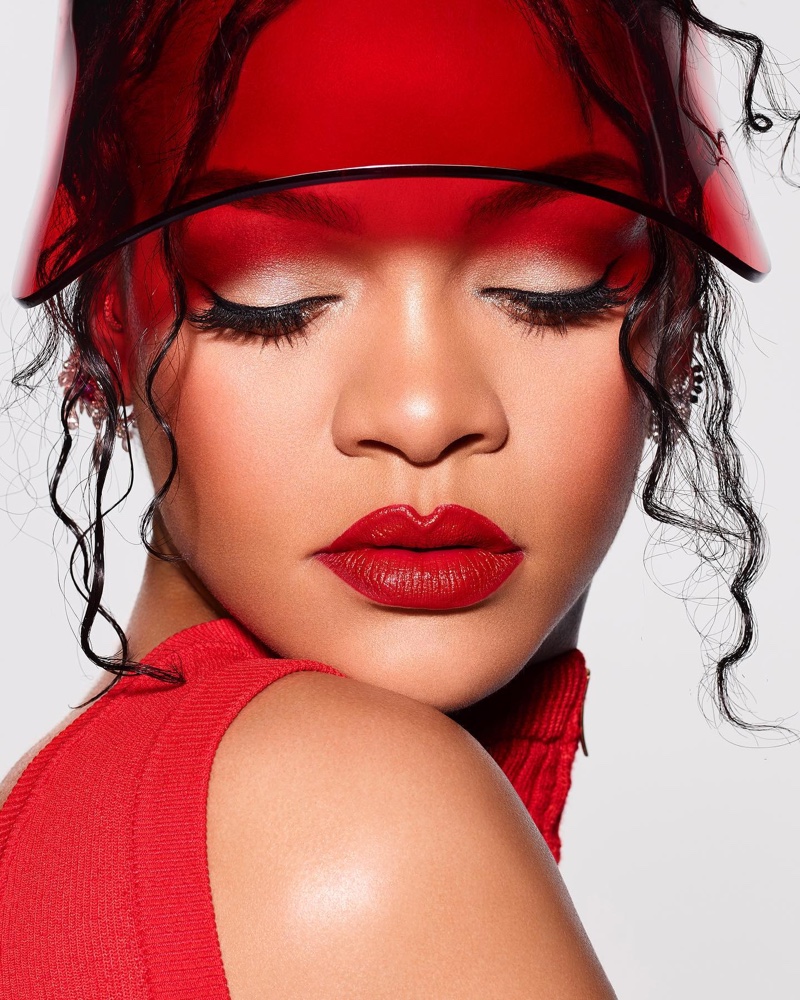 There are a total of ten colors available for $20 each, ranging from neutrals to vibrant reds, all with a semi-matte finish. There is also the option of purchasing a rose gold case to go along with the refillable lipstick for $12.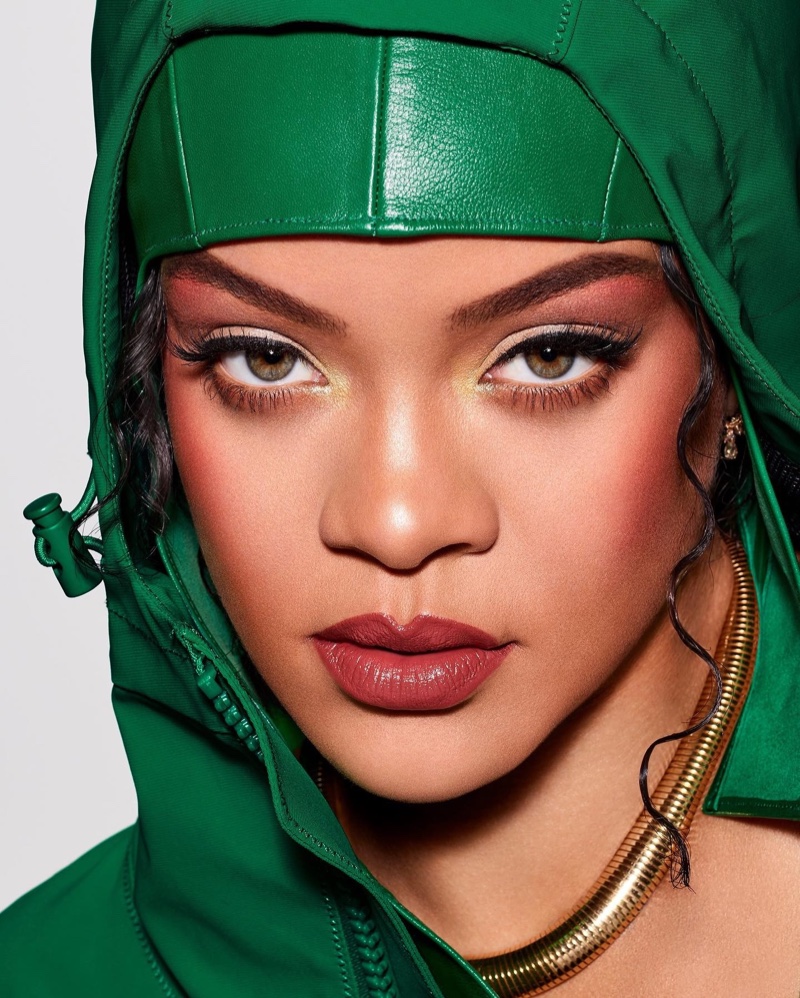 "Finally—you never have to choose between comfort and a luxe look. The semi-matte, creamy formula hugs lips with a smooth, plush texture and long lasting iconic wear. You'll reach for these soon-to-be-favorite shades again and again, so Rihanna designed Fenty Icon to be easily refillable with a design you'll want to show off. So, choose your shade, grab a case, and go be your own damn icon."

Fenty Beauty