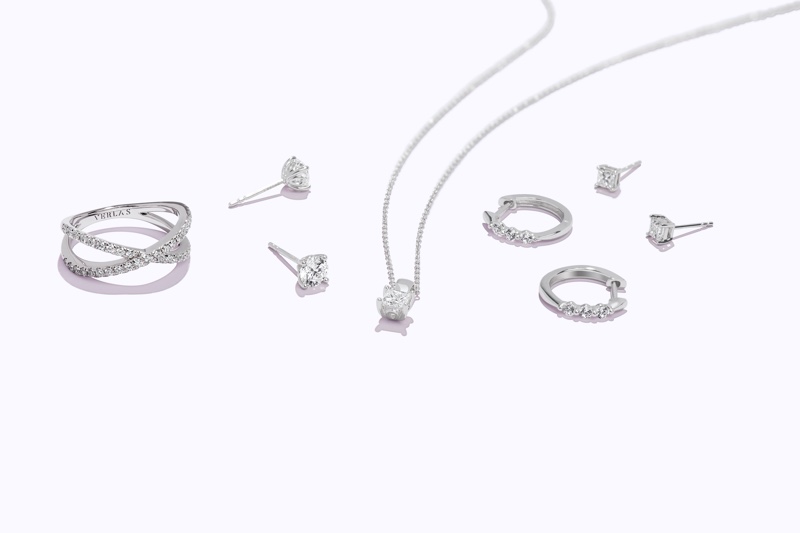 It's exciting to build your fine diamond jewelry collection from the ground up. Each piece is meant to be forever-lasting and represent your life at memorable moments throughout time. It can take time to build your collection with what are considered the essentials while also incorporating your own signature pieces along the way. This practical guide can help you decide what you may want to have in your fine jewelry collection, from earrings to rings.
Everyday Earrings
Your essential earrings can be practical and versatile enough to wear every day and for special occasions alike. Diamond earrings always bring a sparkle to your outfits and your mood every time you wear them. Timeless diamond stud earrings, classic hoop earrings, and perfected statement earrings will become some of your most treasured pieces.
Diamond Stud Earrings
If you love the simple, minimal but gorgeous look of diamond stud earrings, choose a high-quality pair that is sure to shine extra bright. Your perfect diamond earrings should offer VS or SI clarity, which looks flawless to the eye yet are the best value options. Choose a total diamond carat weight that fits your design preferences best, anywhere from 1/6 to 2 Ct.
Hoop Earrings
Simple hoop earrings set in diamonds come in various sizes. Small hoop earrings are charming and beautiful for everyday and special event wear, whether they contain three stones or are encased in diamonds all the way around. With so many shapes and sizes of hoops to choose from, you may want to start with small hoop earrings and expand from there.
Statement Earrings
Statement earrings don't have to be big—they just have to be special. In addition to your diamond stud earrings and your small hoop earrings, consider getting another pair that become your signature earrings. Halo studs or drop earrings would be pretty additions to your collection. You can never have too many pairs of fine diamond earrings.
Versatile Necklaces
Your collection of jewelry is likely to have a few necklaces. A diamond pendant necklace is a classic to start with. A layering necklace of a different length is an excellent option to pair with it. A personalized or initial pendant necklace is another great piece if you want to expand your collection further with special custom jewelry.
Diamond Pendant
Just like your classic diamond stud earrings, a diamond pendant necklace is a jewelry box staple. You want to choose a high-quality perfect diamond, whether it's 1/20 or 1 carat total weight. You want your necklace to look flawless. A diamond pendant necklace is just as beautiful for everyday wear as it is when you dress it up.
Dainty Layering Necklace
What looks good with diamonds? More diamonds. Look for a dainty necklace that you can wear on its own or with other necklaces. Maybe it's a simple flower necklace with a bezel set diamond in the center. There's just something beautiful about wearing a dainty flower necklace or another shape that symbolizes something meaningful to you.
Personalized Initial Pendant
Whether it's your own initial or someone you love, a personalized pendant necklace is still a popular piece of jewelry to own. There are a variety of initial pendants to choose from. You could get a disc made with a precious metal and a diamond initial in the center. Or, you could just get the initial set in diamonds. Choose what speaks to you.
Delicate Bracelets
Handcrafted bracelets that stand the test of time round out your jewelry collection nicely. You could start with a signature diamond bangle or tennis bracelet. Choosing a few with varying widths adds depth to your look. Why wait for someone to buy you a bracelet?
Tennis Bracelet
A simple yet beautiful tennis bracelet makes an excellent gift or self-purchase. There's something just timeless and stunning about round diamonds flowing around your wrist. You'll benefit the most from a designer-quality tennis bracelet without the designer markups. You want the diamonds to sparkle brilliantly, especially if you have exquisite taste.
Bangles
Complete your bracelet essentials with a diamond bangle or two. Consider a contemporary bangle with diamonds dispersed on a satin-finished gold plate. Mix and match it with your tennis bracelet. You could also select a signature diamond bangle with inset diamonds that go around half the bracelet for a stunning addition.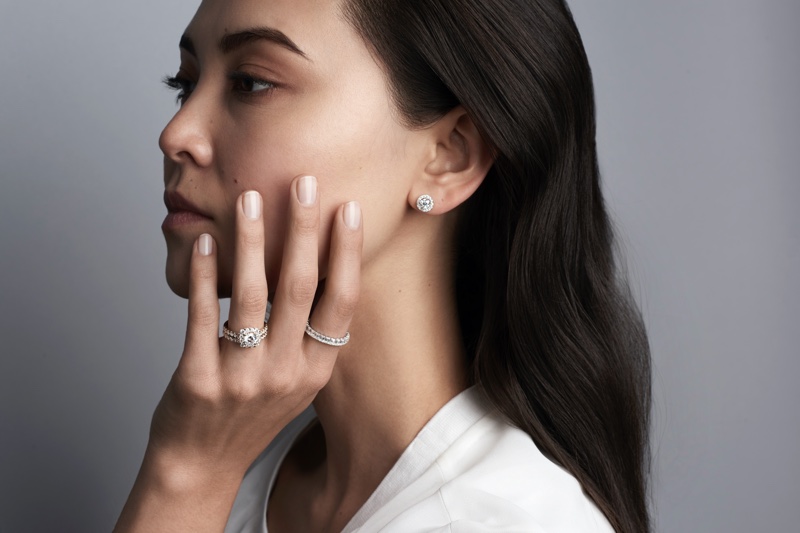 Perfected Rings
From engagement and wedding rings to cocktail and heirlooms styles, rings are a significant part of your fine diamond jewelry collection. Ethically sourced diamonds handcrafted into beautiful, perfected rings are the way to go, as is the case with all your fine diamond jewelry.
Statement Ring
A striking and sparkling diamond ring always makes a statement. It's your signature ring that people also compliment you on. It could be your round halo engagement ring that you rarely take off or even a cute and dainty celestial ring you wear from time to time. A high-quality, handcrafted statement ring could also be something you pass onto a loved one someday.
Engagement and Wedding Rings
Oftentimes, your lifetime jewelry collection starts here and branches out into other fine jewelry. Your engagement and wedding rings are your forever-lasting jewelry and what you decide on is an entirely personal journey. With so many styles to choose from, it can be a bit overwhelming—from classic round and princess cuts to halo engagement styles, and much more. Be sure to seek guidance from a trusted brand in the diamond industry. A direct-to-consumer fine jewelry brand with a seamless online shopping experience is sure to make the process smooth, especially if they allow you to try on replicas in the comfort of home.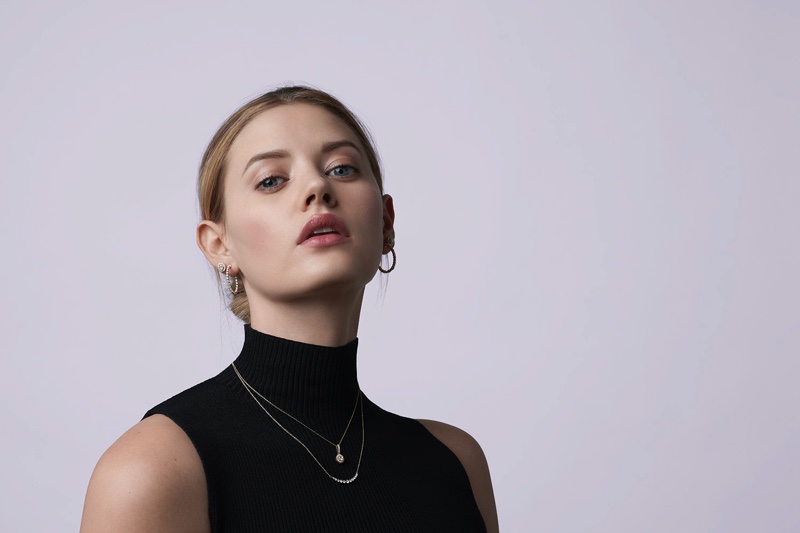 About Verlas
Verlas is a direct-to-consumer fine jewelry brand with timeless designs, ethically sourced diamonds, and transparent pricing and processes. Each piece, including small hoop earrings, is handcrafted with perfect diamonds to be forever-lasting. Verlas was founded by Nidhi S. Dangayach and Nityani Riziya, two female diamond experts. The Verlas Studios are RJC certified with a team led by female Master Artisans, working in an environment that abides by international labor laws. Verlas offers custom jewelry options for you to select your preferred metal type, metal color, and diamond total carat weight. Customize gorgeous necklaces, earrings, rings, and bracelets, even while working with a budget. The brand's 3D Every-Angle-View online and Try-at-Home program make it convenient for you to view the intricate details and try on each piece in the comfort of your home. Enjoy designer-quality diamond jewelry—without the designer markups.
Build your fine diamond jewelry collection with forever-lasting pieces from Verlas at Verlas.com