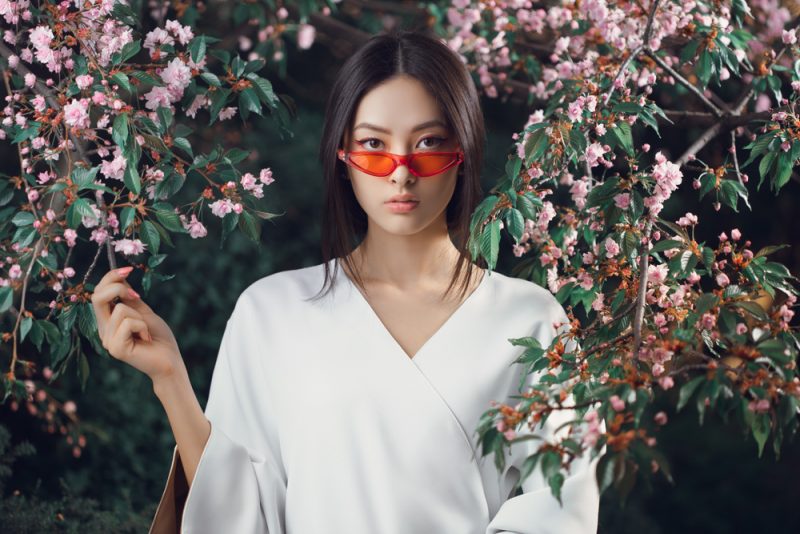 When you think about Japanese fashion, what springs to mind? If it's kimonos, then that's completely understandable as they're still a common sight within this East Asian country. But Japanese streetwear and its subcultures, known as 'kei,' have been giving traditional clothing a run for its money over the last fifty years.
How Japan has managed to develop a passion both for the traditional and for the new. And it's this diversity that means that it's not unusual to see a Japanese Clothing store that offers the time-honored classics alongside hoodies, sneakers, and beanies.
So, if you don't know the difference between a kimono and a yukata, or geta and tabi, then here's our complete guide that will soon have you up to speed with everything Japanese style!
Traditional Japanese Clothing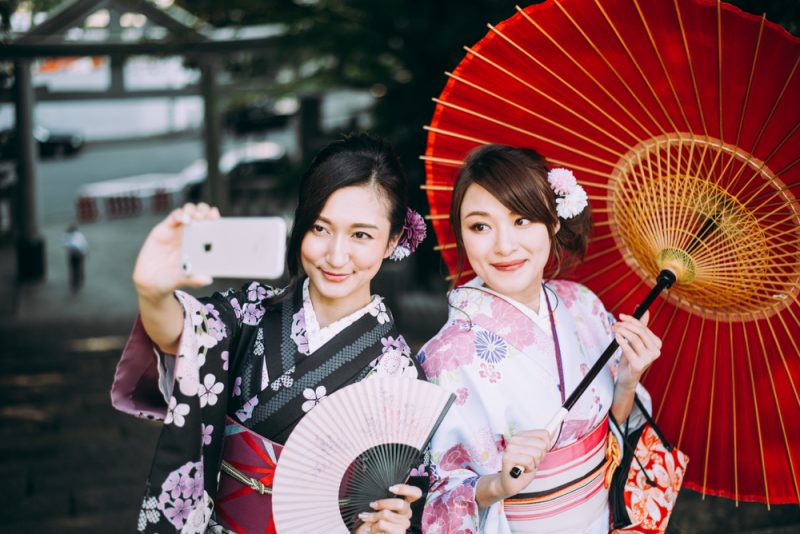 The Kimono vs. The Yukata
Do you know your kimono from your yukata? If you're not Japanese, then you may have never noticed the differences between these two items of clothing. That's because they both have the same 'T-shape' and straight seamed design, which is so iconic within Japan.
But there are differences, and once you know what they are, then you'll soon be an expert at knowing exactly which garment is which.
How Many Collars Are There?
Are there two collars, or is there just one? If it's one, then you're looking at a yukata; if there are two or more, then it's a kimono. You'll also see that the collar on the yukata is much stiffer due to the material it's made from, while the collar on the kimono is soft and wide.
There are also some rules on how the kimono's collar should be worn, depending on the wearer's age. So, young people should ensure that the collar shows the back of the neck with an opening of around a fist and half in width. The front of the collar then needs to high and tight. Older women should show less of the back of their neck, so the front collar is position lower down and more rounded.
How Long are the Sleeves?
If a woman wore a kimono that had sleeves that touched the ground, then that was a signal to the male population that she was single. The yukata never has sleeves longer than 50cm.
Is it Made from Silk or Cotton?
The yukata was traditionally worn after bathing or to cool down in the heat of summer, so they were made from light materials such as cotton or polyester. The kimono is a much grander affair and was often made from silk.
What's the Event?
If you're in the park enjoying a summer evening, then the chances are that the less formal yukata will be worn. If you're at a wedding or a coming-of-age ceremony, then you can expect to be wearing the more formal kimono.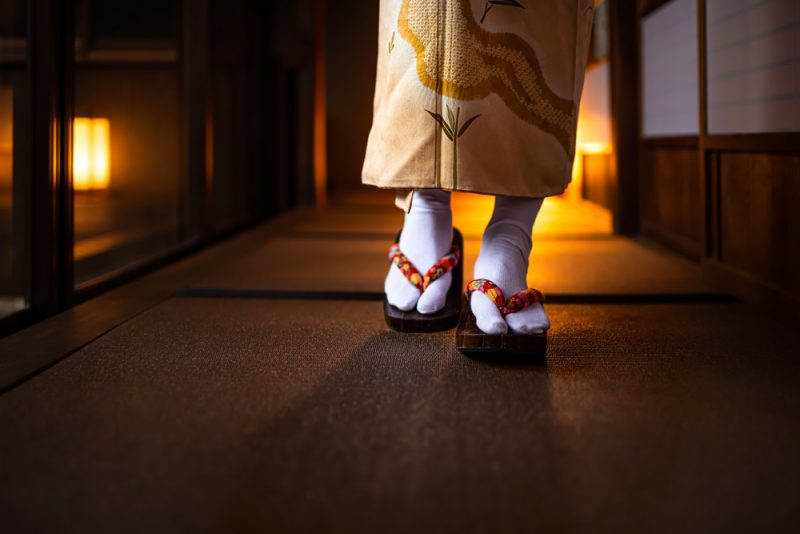 Geta and Tabi
Well, there is one similarity between these, and that comes from them both being worn on the feet! Tabi are socks with a split-toe design between the big toe and then the rest of the toes. Now you may be wondering you'd need to do this until you consider the design of the geta. These thonged wooden sandals are traditionally made with a platform on the sole to keep the wearer out of the rain, mud, or snow. Now you can see that tabi are perfectly shaped to allow you to keep your feet warm while wearing geta!
Did you know that the Japanese consider the feet to be a separate entity from the rest of your body? These special guest status appendages are required to be treated with care and respect.
If you're looking to tone up your feet, then wearing geta could be the perfect solution. From wearing these Japanese shoes for just one month, a 30% increase in measured toe strength has been reported, along with much-improved toe mobility and enhanced lateral gripping. The researchers also found that wearing geta improved gait balance and prevented falls.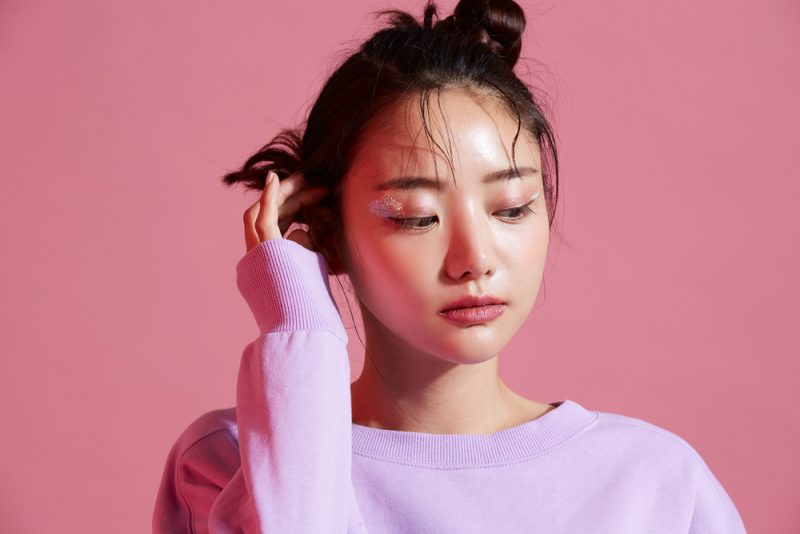 Japanese Streetwear
So that's traditional, but what about modern Japanese streetwear? Well, for any streetwear aficionado, Japan is going to be your dream destination. That's because it's been dominating fashion runways across the world, and it all started in a four-block area located between the districts of Harajuku and Aoyama.
This is Urahara, an abbreviation of ura-Harajuku, which means 'the hidden Harajuku.' And it lives up to its name because come the mid-90s, this anonymous-looking area with unknown and often unnamed boutiques was the setting for the rise of modern-day Japanese streetwear.
Japanese Subcultures
While some inspiration for streetwear was pulled from the UK and America, the designers soon added their own fresh take starting with hip-hop subcultures. Streetwear in Japan is all about individuality; no matter the designer, you can be sure that there will be a tweak or an addition to the outfit to make it unique to the wearer. This is how each individual can find their persona because this isn't just about wearing the fashion and following a trend; this is about diving into the lifestyle, head first, and becoming full submersed.
This, in turn, successfully pushes aside thousands of years of strict regulations or "Kibishī kisoku" that had governed the people of Japan for so long. These highly visualized styles defy the Japanese cultural norm from insanely clashing neons to adorable and cute pastels. This is a fashion that sends out a strong message of non-conformity.
Tokyo's Urahara area has now become the place where you'll find the Japanese clothing store offering precisely what you're looking for. No matter your sense of kei or the subculture you've become part of, you'll find exactly what you're looking for in this design-driven district.