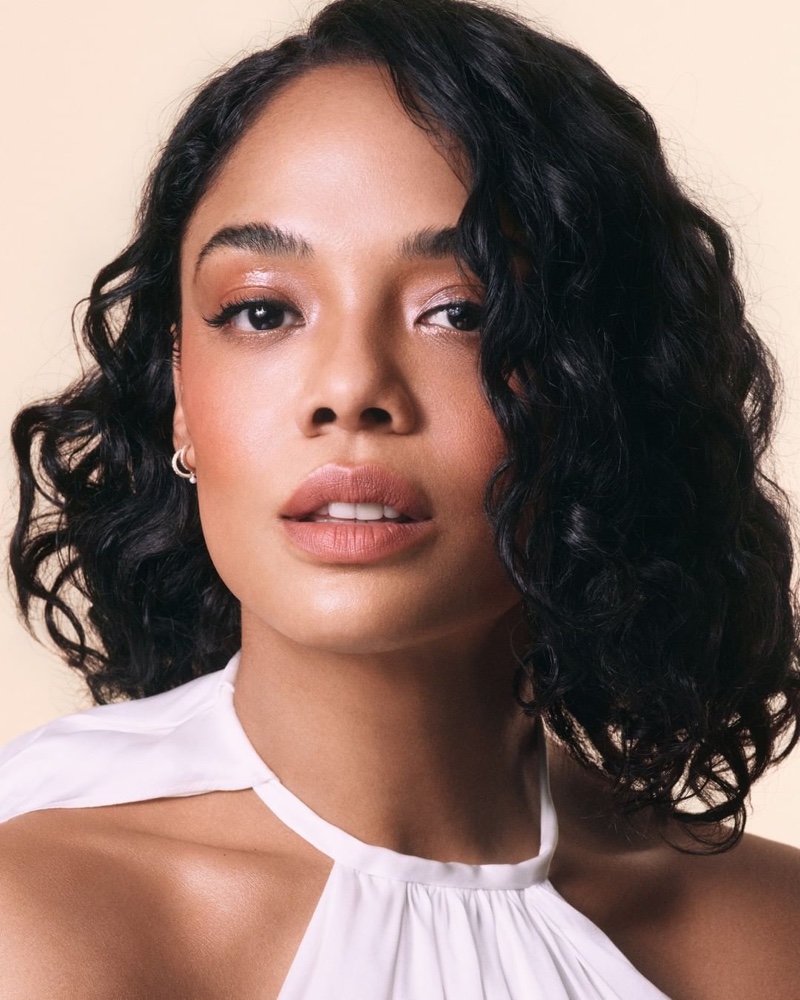 Tessa Thompson has been tapped as the latest face for Armani Beauty. The actress appeared in roles for notable projects like Selma, Westworld, Creed, and Avengers: Endgame. Photographed by Mikael Jansson, Tessa kicks off the announcement with a campaign for the brand's Luminous Silk Foundation. She will also star in the Lip Power lipstick advertisement.
Tessa Thompson – Giorgio Armani Beauty – Face Announcement
Luminous Silk Foundation is a lightweight foundation that comes in 40 shades to suit all skin tones. LIP POWER delivers vibrant color, all-day comfort, and a lightweight feel, infused with protective, nourishing oils and high-intensity pigments. Its unique drop-shaped bullet makes the application simple and precise.
Related: Tessa Thompson Poses in Elegant Looks for Marie Claire
"Our ideas around what is beautiful, culturally, are shifting, and becoming more inclusive. What I love about Armani is the way in which it empowers any kind of woman to feel her best self."

Tessa Thompson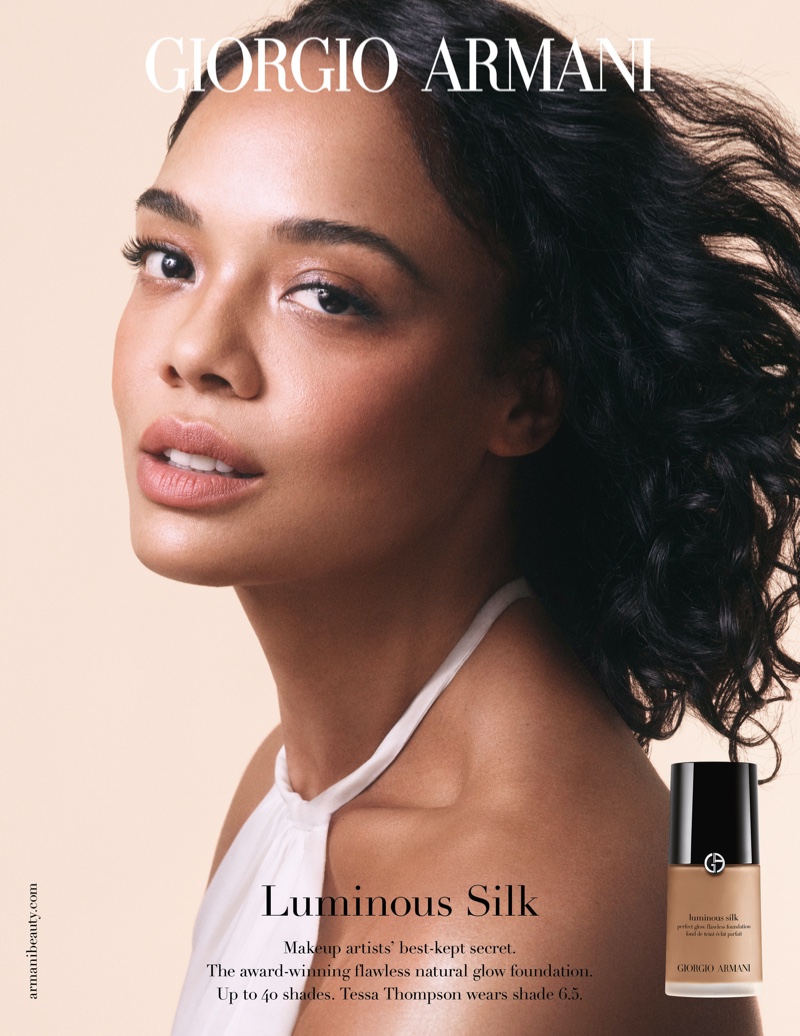 The Passing star joins other faces for Giorgio Armani Beauty like actresses Cate Blanchett, Zhong Chuxi, Adria Arjona, and models Barbara Palvin, Madisin Rian, and Valentina Sampaio. The diverse lineup showcases women with their own version of unique beauty.
"My idea of beauty applies to every woman as it enhances her personality and uniqueness. Tessa Thompson struck me with the radiant energy she exudes, the vibrant calmness of her way of being. I am delighted to be able to work with her and express a new facet of the feminine kaleidoscope of Armani beauty", states Giorgio Armani.