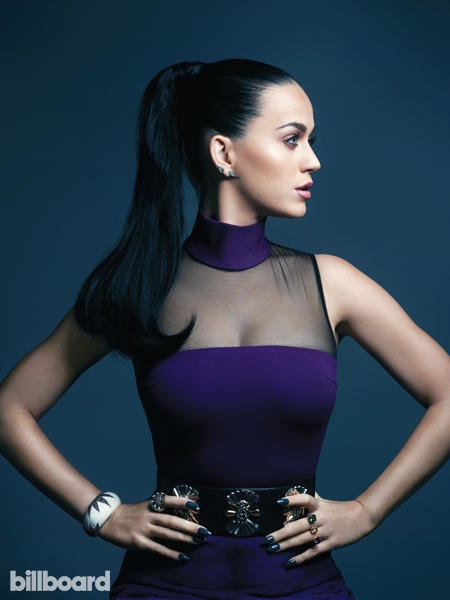 Set to perform at the Super Bowl this Sunday, pop star Katy Perry lands the February 7, 2015, cover story from Billboard Magazine. She wears a color-blocked crop top and skirt look in the image captured by Miller Mobley. For the interview, Katy opens up about performing at the big show and also touches on her feud with Taylor Swift.
Related: Katy Perry Preps for Super Bowl Performance with ESPN the Magazine Cover
The article goes into detail about the pop diva battle with the following: "In 2014, for instance, Swift described a fellow female musician as her 'straight-up enemy' who tried to 'sabotage [Swift's] entire arena tour.' The next day Perry tweeted, 'Watch out for the Regina George in sheep's clothing,' a reference to Mean Girls that everyone took to be about Swift."
When asked about it, Katy only said, "If somebody is trying to defame my character, you're going to hear about it." Looks like it is your move, Taylor!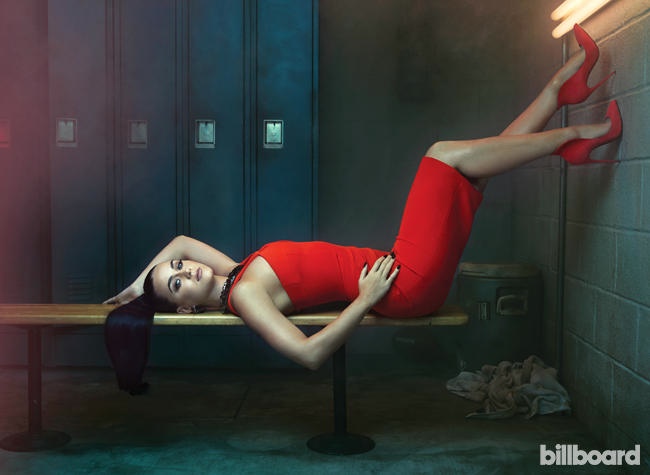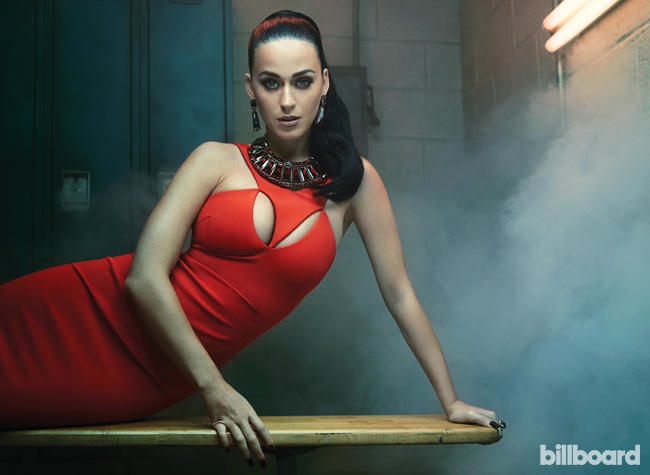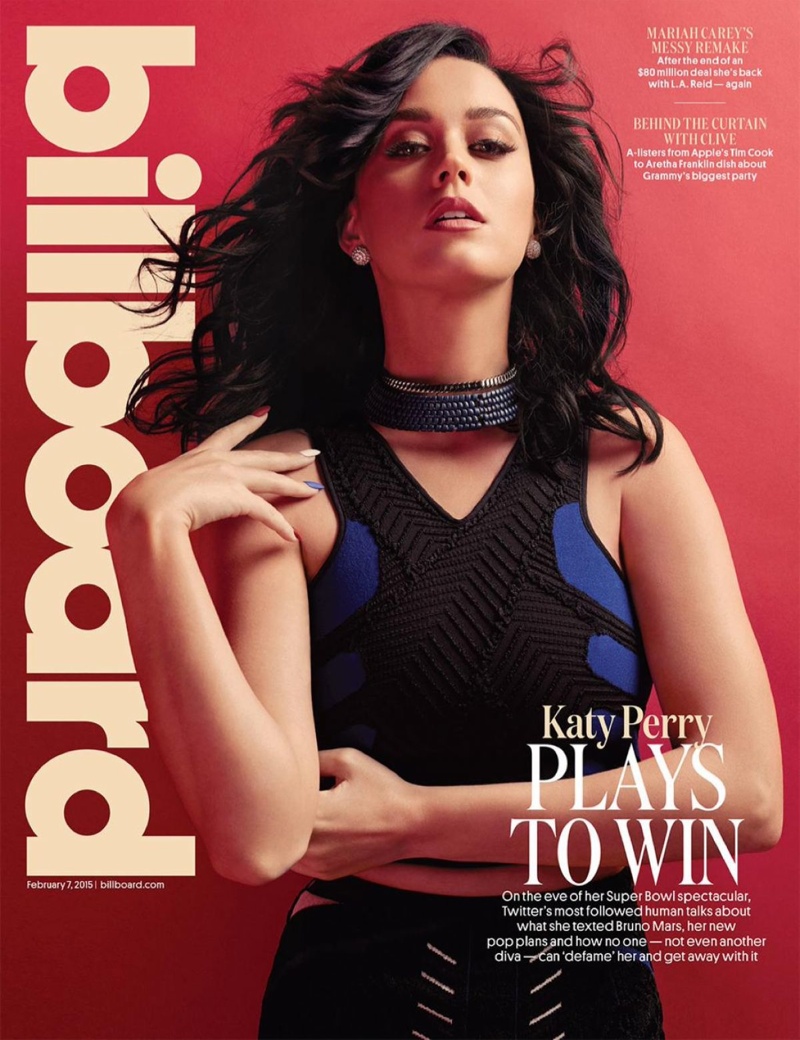 Images: Billboard Magazine/Miller Mobley