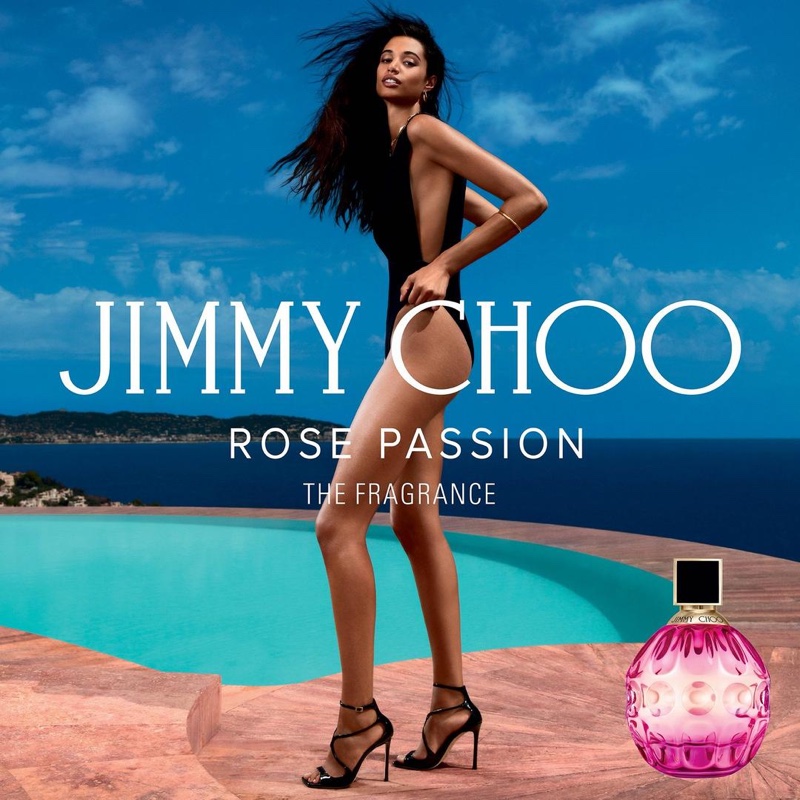 Jimmy Choo, the renowned fashion brand, debuts its latest perfume, Rose Passion. Inspired by the elegance of the French Riviera, this intriguing scent is showcased against the breathtaking backdrop of the iconic Le Palais Bulle near Cannes, France.
Jimmy Choo Rose Passion Perfume Campaign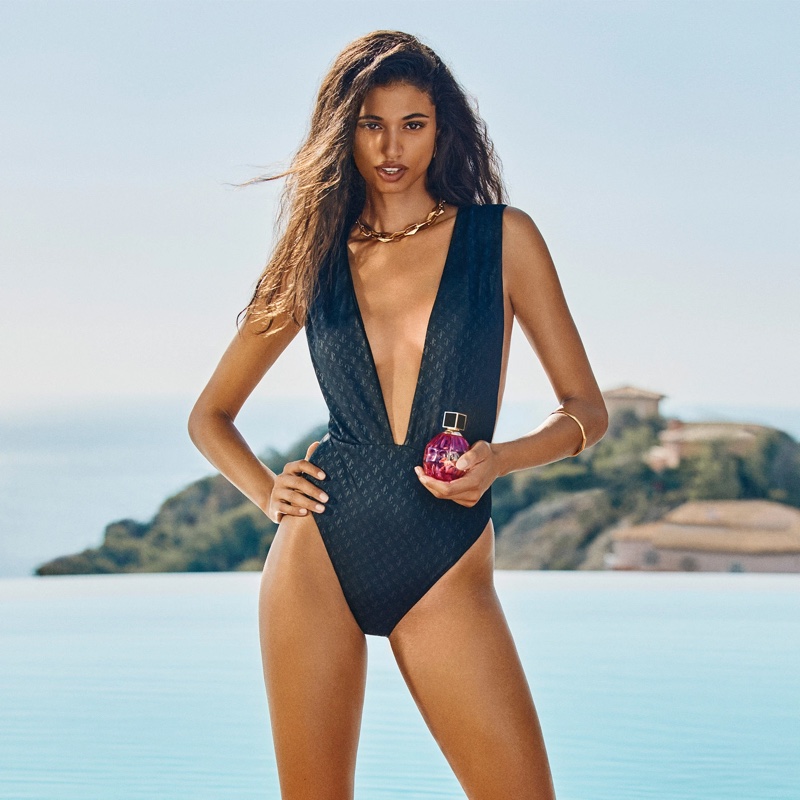 The campaign features the stunning model Malika el Maslouhi, who effortlessly embodies the essence of Rose Passion, as captured by photographer Carlijn Jacobs. Crafted by the perfumier Nathalie Lorson, Jimmy Choo Rose Passion opens with a refreshing blend of coconut water and the exotic frangipani flower.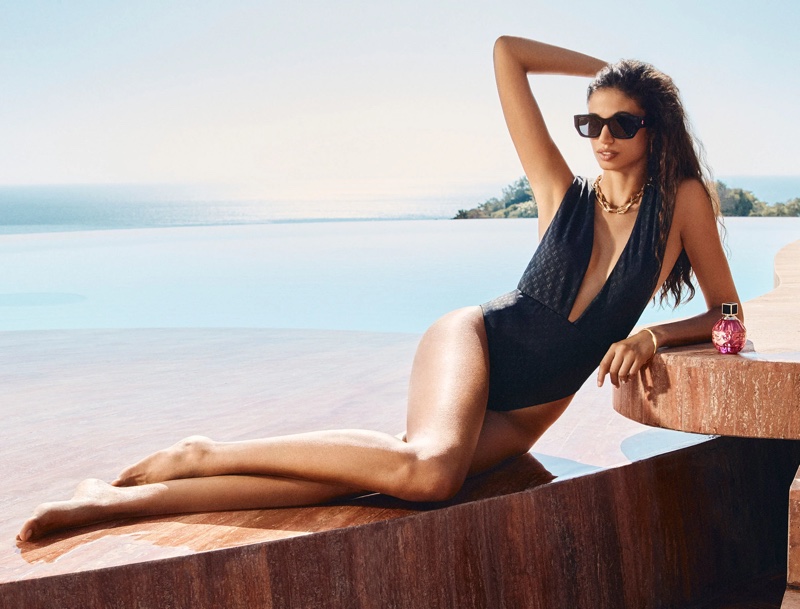 The heart of the fragrance is composed of alluring orchids and seductive jasmine, which together create an enchanting symphony of scents. As the perfume develops, the addition of sandalwood adds depth and intensity, while the exotic vanilla imparts a lasting trail that lingers throughout the day.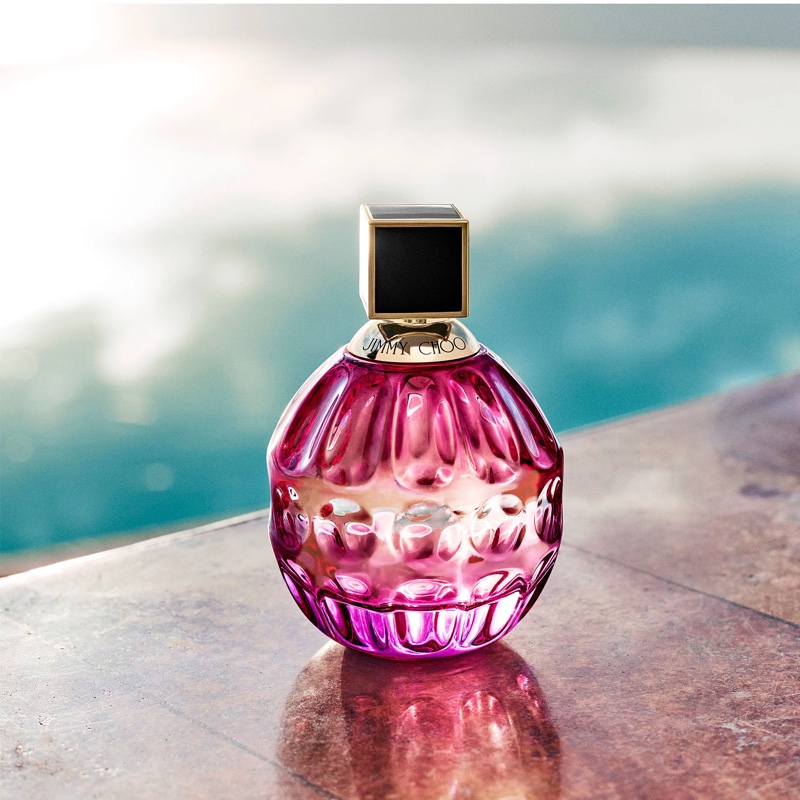 Malika el Maslouhi: Jimmy Choo Rose Passion Model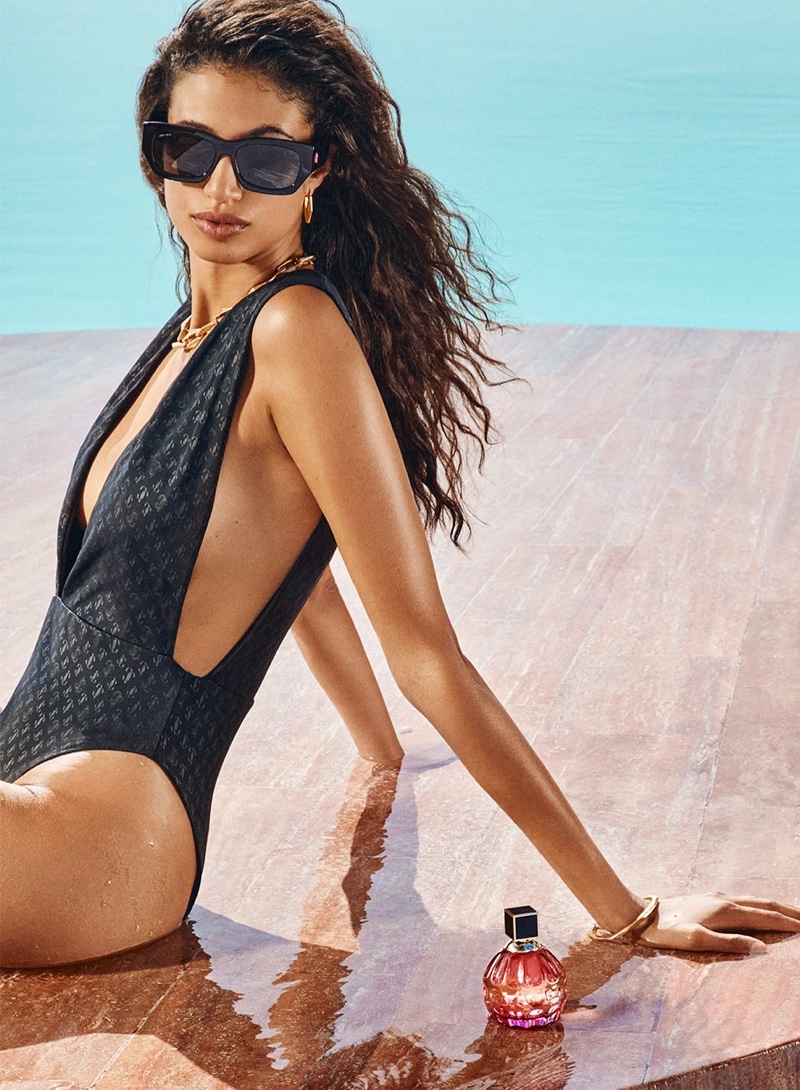 Model Malika el Maslouhi takes the spotlight as the face of the Jimmy Choo Rose Passion perfume, captivating audiences with her black swimsuit, plunging neckline, and stylish heels, as she poses gracefully by the pool. The Moroccan-Italian beauty has been making a name for herself in the world of fashion, leaving an indelible mark wherever she goes.
Notably, Jimmy Choo has been making waves in the fashion industry with recent campaigns featuring supermodel Gisele Bundchen and a stunning beach collection. Jimmy Choo Rose Passion is a fragrance that exudes sophistication and allure, a true testament to the brand's unwavering commitment to glamour.