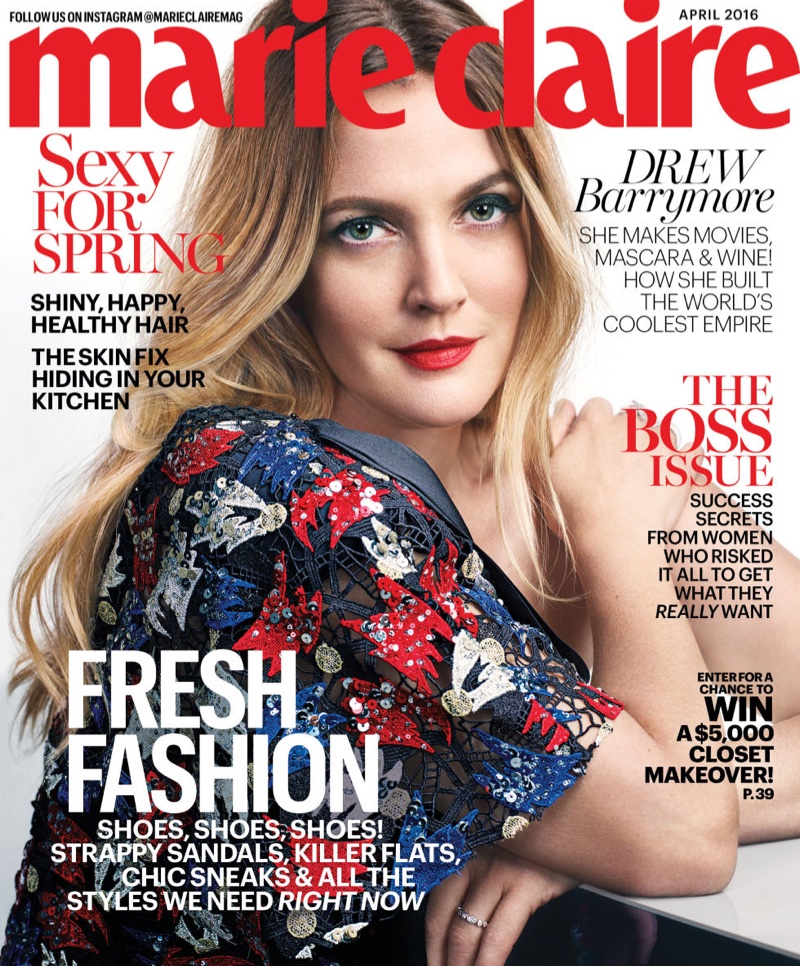 Actress Drew Barrymore graces the April 2016 cover of Marie Claire US, looking glamorous in a multi-colored top. The 41-year old looks ready for spring in floral printed looks for the accompanying spread captured by David Slijper.
In her interview, Drew Barrymore talks about fame and celebrity friendship saying, "I've never felt comfortable with this, sort of, camaraderie of famous people.  I've known Poo Poo [Cameron Diaz] since I was 14 years old. We just happened to know each other before her career started, and I was working in a coffeehouse trying to refigure out my life. So in a weird way, it doesn't even count with us."
Related: Drew Barrymore is a 'Firestarter' in Harper's Bazaar
Drew Barrymore – Marie Claire April 2016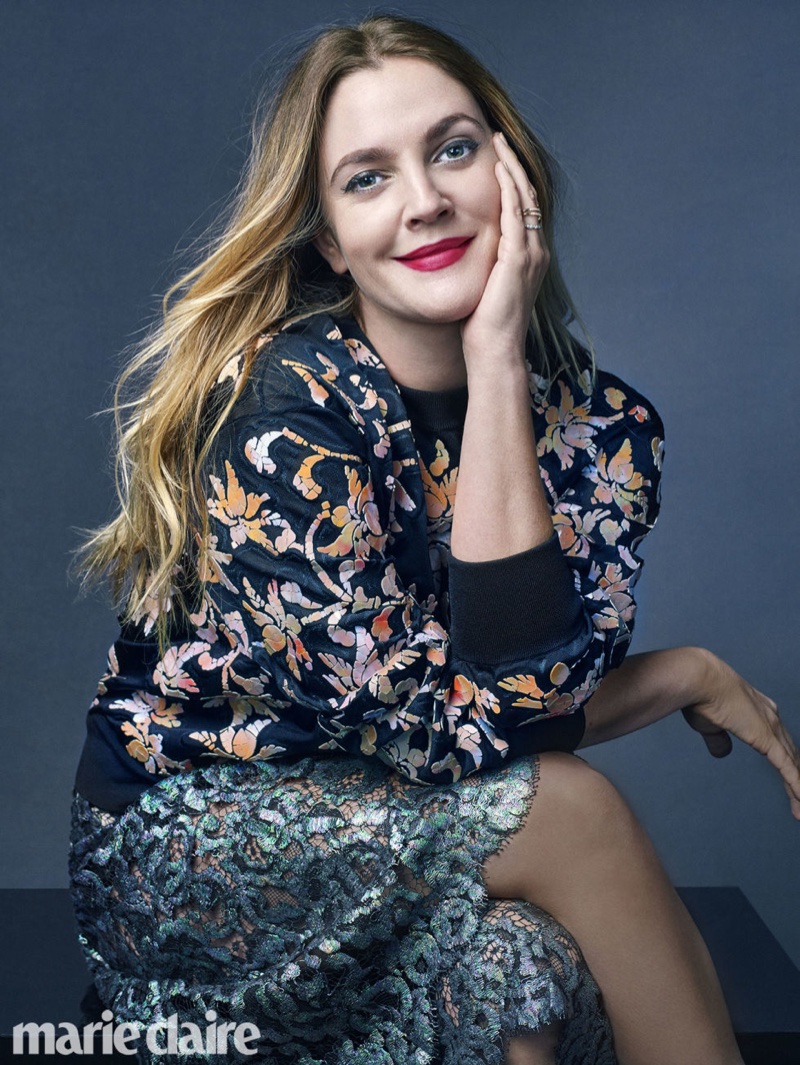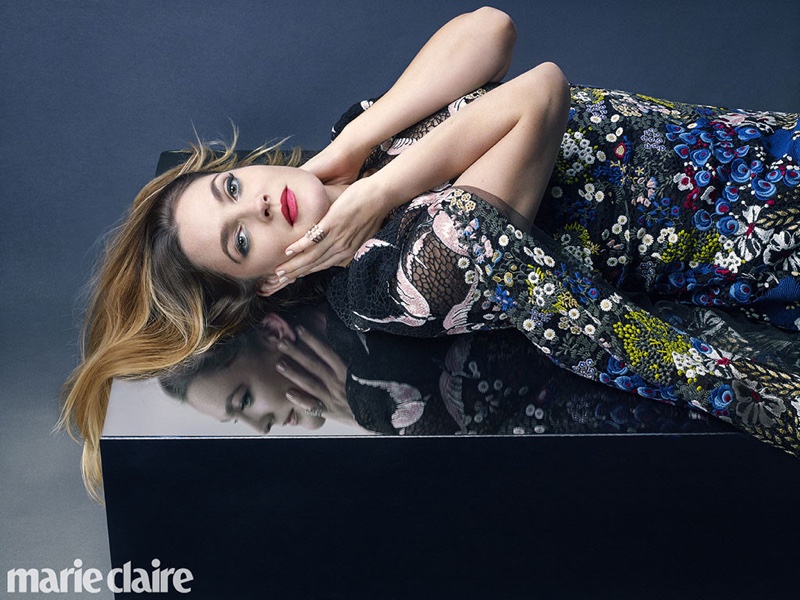 Photos: Marie Claire US/David Slijper
Flashback: Drew Barrymore's Marie Claire Covers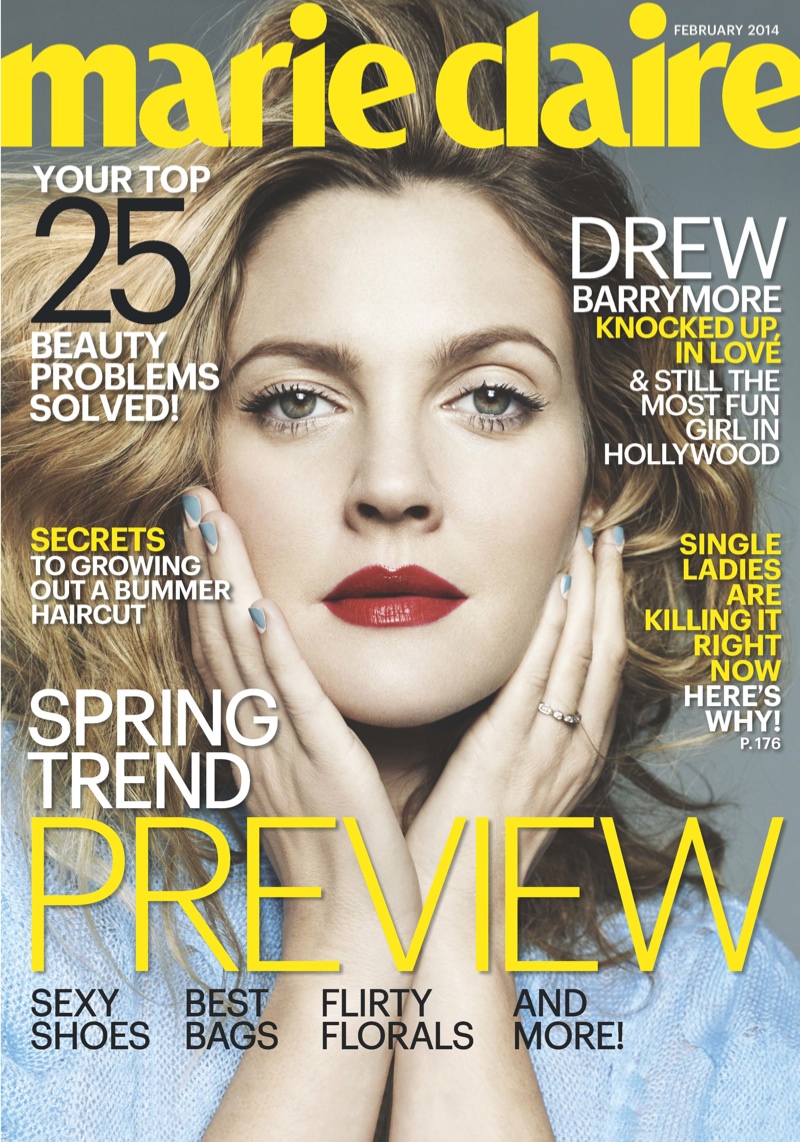 This is far from Drew Barrymore's first Marie Claire cover. Just take a look a few of these other glamorous snaps for the magazine over the past ten years. Drew has shared the spotlight with Ellen Page, Jennifer Aniston and Ginnifer Goodwin.