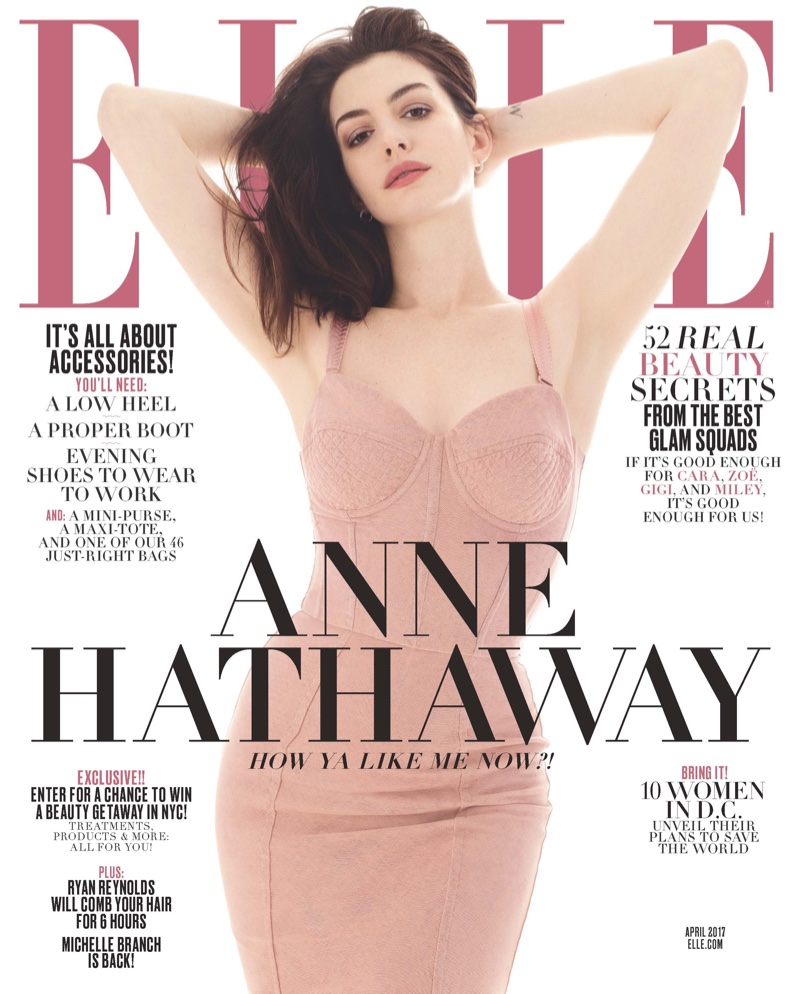 Actress Anne Hathaway looks pretty in pink on the April 2017 cover of ELLE Magazine. Photographed by Terry Tsiolis, the brunette flaunts her figure in a Dolce & Gabbana dress with David Yurman earrings.
Related: Anne Hathaway's Best Hairstyles: From Long to Short
For the accompanying spread, Anne wears looks from the spring collections styled by Samira Nasr. In one image, the 'Ocean's Eight' star poses in a black sweater and skirt from Louis Vuitton. And in another, she wears sparkling bracelets with a '47 baseball cap.
Anne Hathaway – ELLE Magazine – April 2017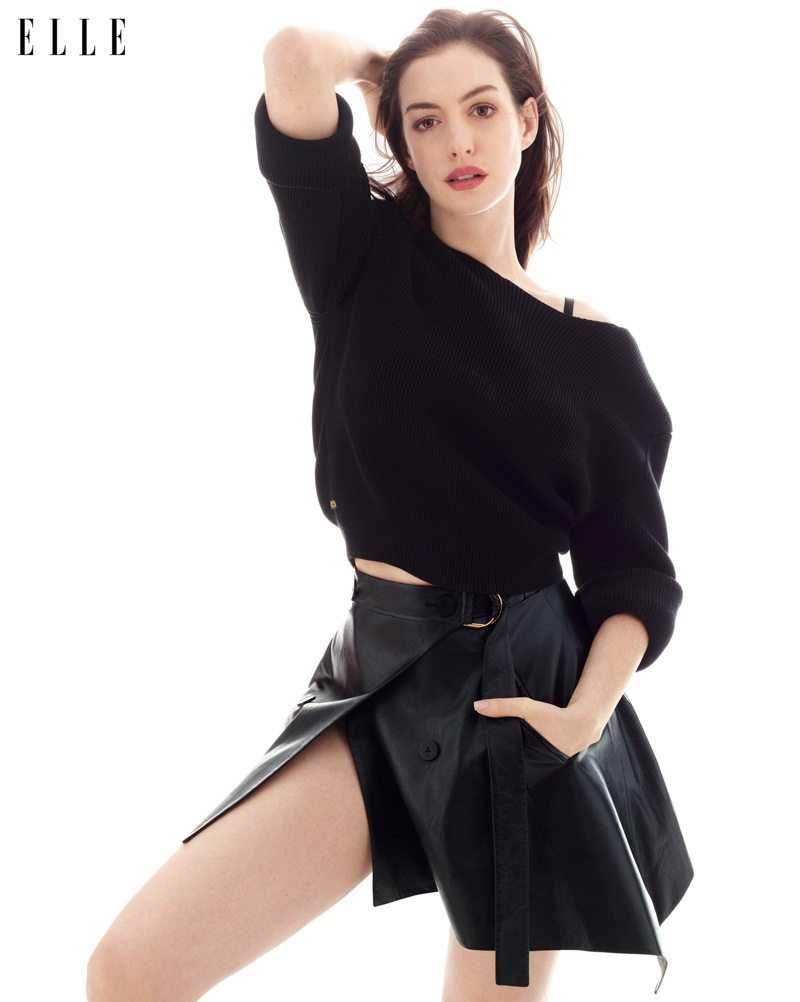 Anne Hathaway on the Female Cast of 'Ocean's 8'
In her interview, Anne talks about working on the upcoming film 'Ocean's Eight' with a female-led cast. "Hollywood is not a place of equality. I don't say that with anger or judgment; it's a statistical fact. And even though I've been in some female-centric films, I've never been in a film like this. It just kind of makes you aware of the ways you sort of unconsciously change yourself to fit certain scenarios.
"It's not better or worse," she clarifies, "or right or wrong, but there are certain things you understand about one another because of experiences you have in common…it's probably easy for men to take that for granted. Just being on a set where I'm the one who possesses that ease is really something. It's a nice alternative narrative."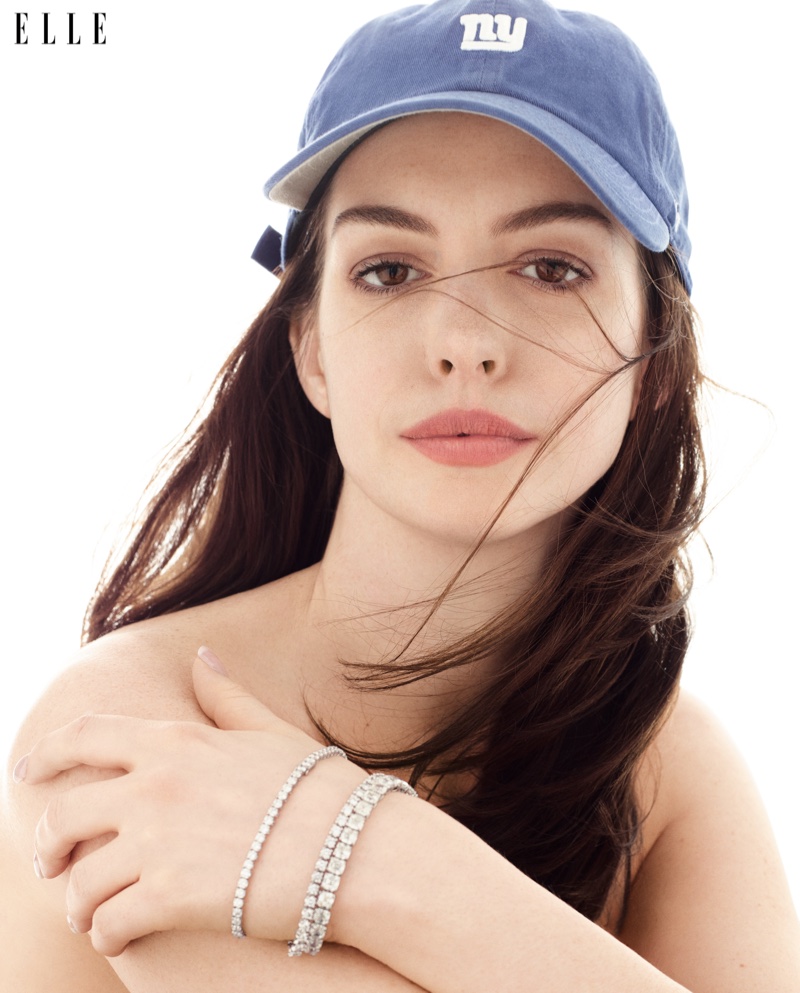 Photos: ELLE US/Terry Tsiolis