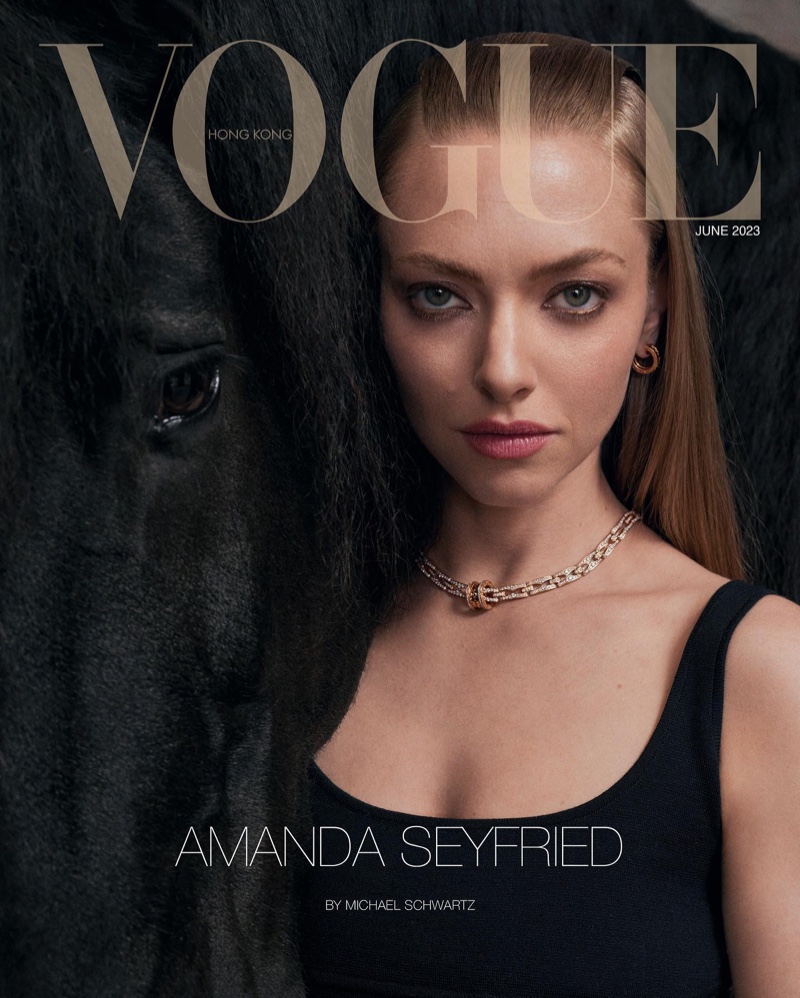 On the June 2023 cover of Vogue Hong Kong, the talented Amanda Seyfried takes the spotlight. Captured by the lens of Michael Schwartz, the cover presents Seyfried posing next to Bruno, a majestic black horse.
Amanda Seyfried Vogue Hong Kong 2023 Photoshoot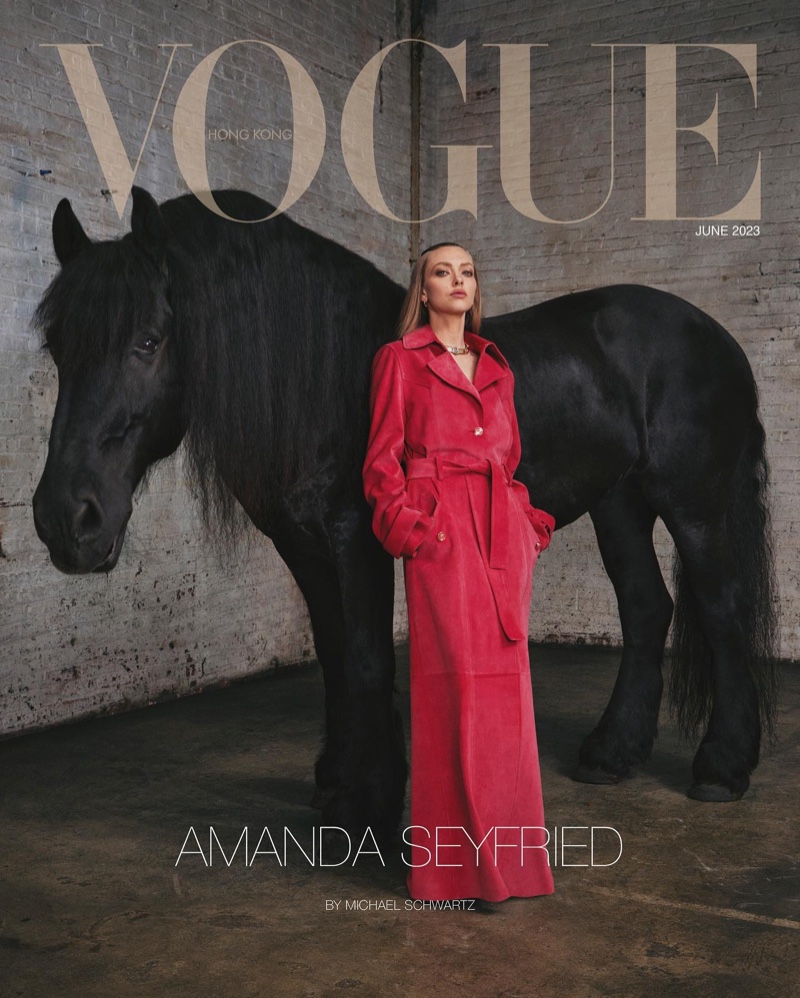 The first image commands attention with a closeup shot, where the Jaeger-LeCoultre face radiates poise and elegance while standing alongside the magnificent equine. For three images, Seyfried dons an array of exquisite outfits exclusively sourced from Chloe, complemented by dazzling jewelry pieces from Bulgari.
The second image shows the blonde actress wearing a red outfit featuring pockets. Each ensemble has been styled by Anya Ziourova, who effortlessly combines a black blazer and crop top in the third image, exuding a timeless and sophisticated aura.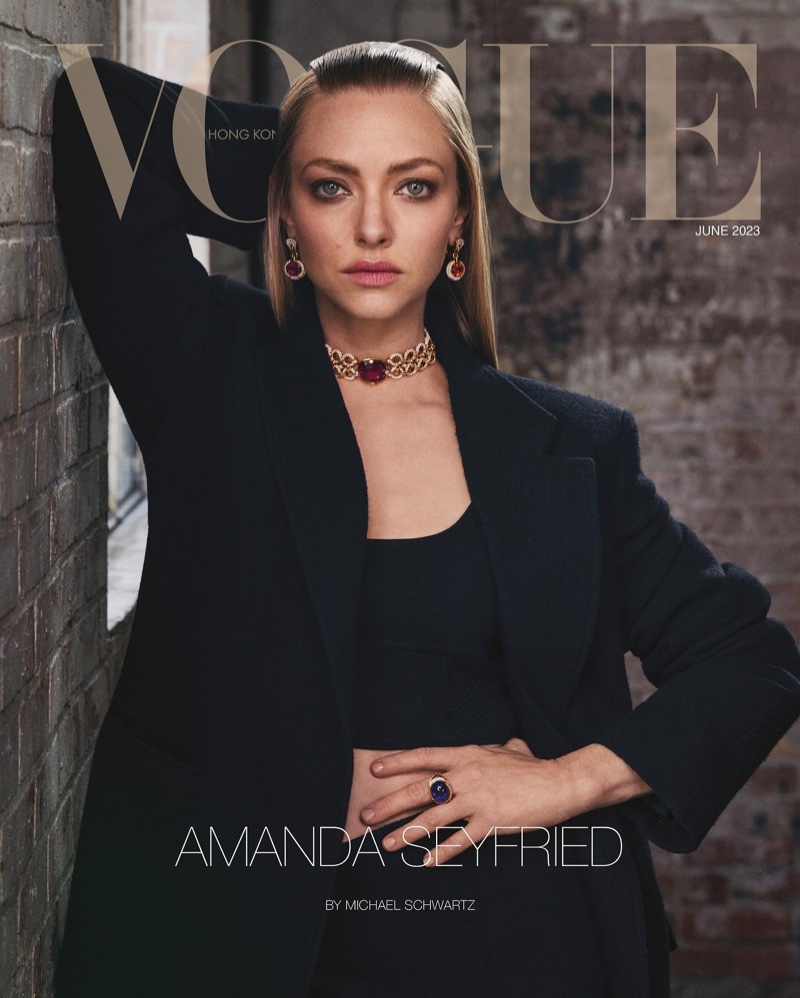 In her interview, the Emmy-winning actress reflects upon her recent accolade for her role in The Dropout. Speaking to the magazine, Seyfried humbly shares, "I still find myself catching the trophy in my periphery, in awe of what it means."
The cover story, which was made with creative and fashion direction by Sean K., showcases Seyfried's versatility as an actress and her ability to captivate audiences both on and off the screen. Completing the vision, hairstylist Orlando Pita works wonders on Seyfried's sleek blonde tresses, while makeup artist Genevieve Herr highlights her natural beauty.