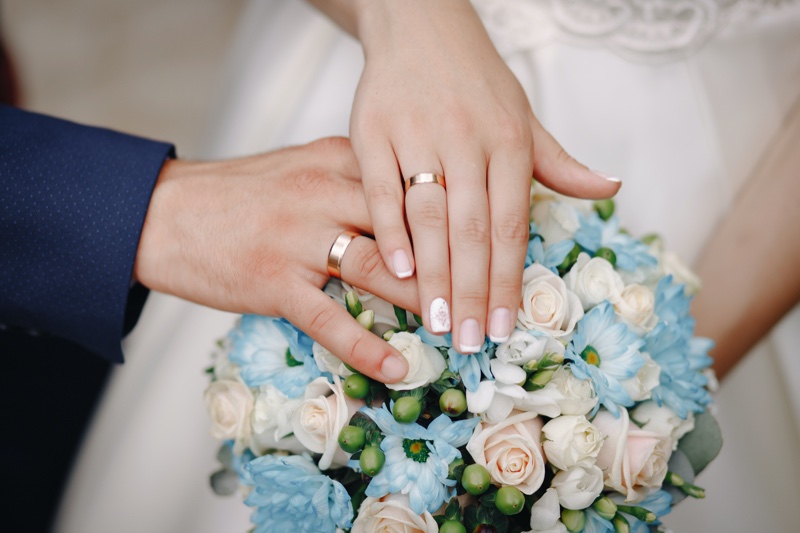 A wedding ring is one of the most crucial items during and after the glamorous celebration. It holds great significance during the ceremony as it is a cherished cultural tradition in many regions to exchange rings while getting married.
Wedding rings also play a vital role after your big day because you and your beau will always wear them to signify your love and commitment to each other. Since your wedding bands symbolize your union, then you must take your time to find the perfect wedding ring you both will love for many years.
It was easier to choose a wedding band for men in the past because there were only a few options. But now, choosing wedding bands for men is difficult as there are many sizes, colors, designs, and styles in the market.
However, the following tips will help you choose the perfect wedding band for yourself and your man. Let's get started!
Consider Your Lifestyles & Occupations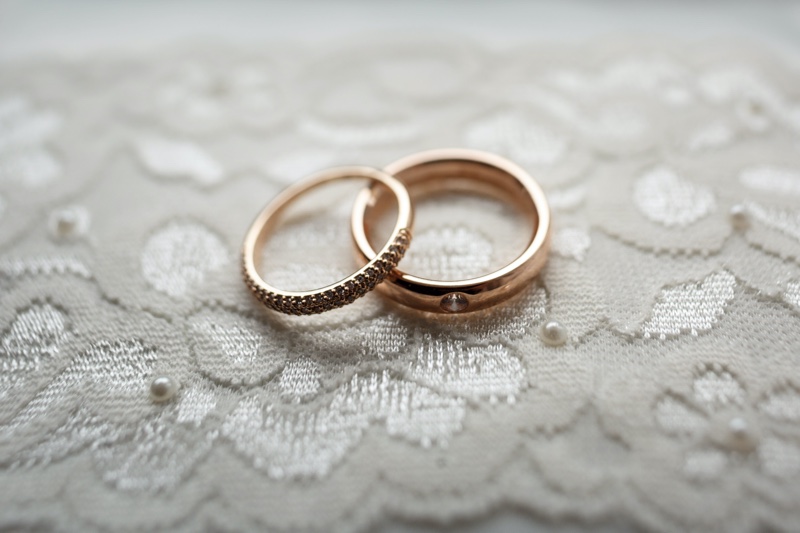 Lifestyle and occupation are two factors to consider when choosing a wedding band for you and your partner.
As mentioned above, your wedding rings aren't only for the big day; they will always be on your fingers as a symbol of love and commitment. Therefore, you must choose the one suitable for your occupation.
Choosing a flat band over a rounded one is wise for active couples as it can help prevent ring avulsion or other potential injuries, ensuring a safe and enjoyable experience. Select a durable and robust wedding ring, like platinum and titanium, if you are an engineer, builder, or active worker.
Avoid wedding bands with stones if you type regularly to prevent future discomfort on your finger. Otherwise, these types of rings are suitable options for people with a sedentary lifestyle.
The good thing is that some rings are compatible with almost every occupation, although they are costlier than the rest.
Wedding & Engagement Rings Must Complement Each Other
Pay attention to your engagement ring when looking for the best wedding bands. As much as you want something better and different, ensure your wedding ring complements the engagement band.
Consider your engagement ring's shape and style before getting one for your big event. Choose a wedding ring featuring a straight band if your engagement ring has a princess-cut diamond.
Similarly, an engagement ring with a contemporary design complements a wedding ring containing a unique and trending style.
However, you might overlook this point if you won't wear the engagement ring on the big day.
Consider the Metals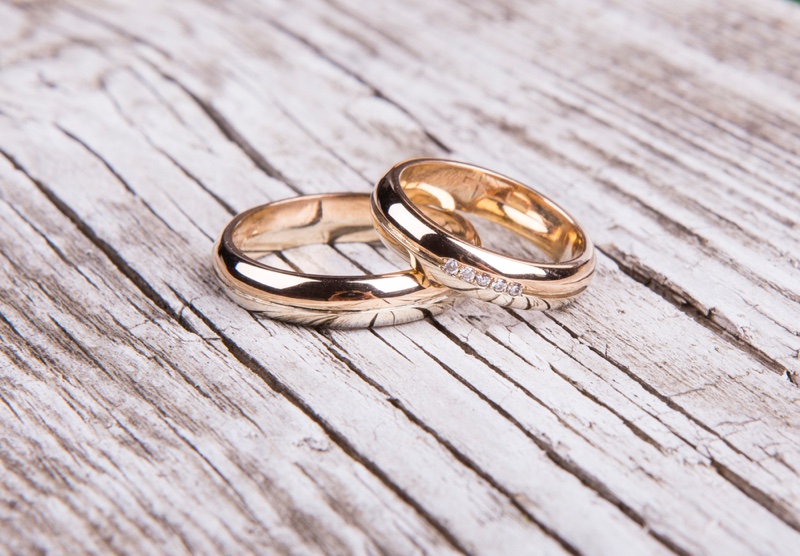 Metal is significant when shopping for the perfect wedding bands for the big day. It should influence your final decision.
Wedding rings have different metals, including gold, platinum, palladium, and titanium. Yellow gold or platinum metal used to be the go-to option for many couples. Still, there have been massive changes in the wedding industry recently.
Many brides and grooms now prefer rose gold bands to traditional gold metals. It all depends on what you want for yourself and your soon-to-be hubby.
Meanwhile, there is more to wedding metal finishes than the beauty of the attraction. It entails durability, color, and price. So, consider all these factors before settling for any metal.
Choose the metal finish that complements your engagement ring, reflects your love, and suits your fashion sense.
Prioritize Comfort
As much as you pay attention to beauty, don't overlook comfort when choosing your wedding bands. Check the width and ensure it fits properly. You don't want to choose a style with a wide width or size that could make your fingers feel heavy.
Similarly, choose something other than a small-sized wedding ring that will pile unnecessary pressure on your fingers.
Refrain from assuming things; test and confirm that your preferred wedding bands won't cause any inconvenience once they are purchased.
Shop With Your Spouse
Though your pre-wedding checklist differs from your spouse's, you can complete some together. Shopping for the wedding band is one of the things you should do with your man for many reasons.
First, you won't have problems selecting his favorite band because he can provide the necessary information. Likewise, the shopping process will be seamless and romantic, whether online or from a physical store.
Bringing him along when choosing the best wedding bands for both of you is one way to strengthen your bond and reinforce your excitement for the big event.
Marriage is hopefully a one-time event, and you should enjoy every bit of it, especially shopping for a perfect wedding band.
Research Before Settling for One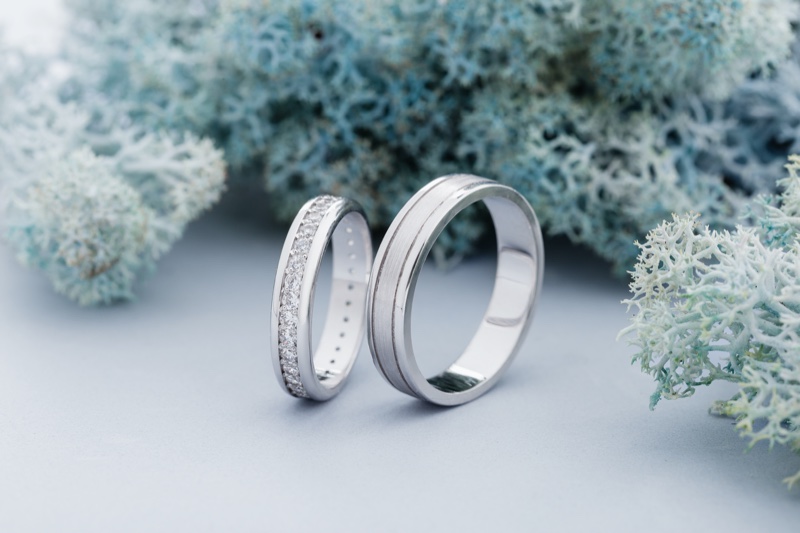 Finding the perfect wedding band immediately is rare because you'll find many beautiful and durable options during your search.
Hence, don't make hasty decisions because appearance can be deceiving. It's easier to know more about a specific type of ring if you're buying online because most online suppliers allow customers to leave a review.
However, if it's from a physical store, try out as many as possible and choose the ones that tick all the boxes.
Set Your Budget Before Shopping
Knowing the wedding band compatible with your occupation and style is one thing. Still, it's another thing to have sufficient money to buy it.
So, you must have a detailed and comprehensive wedding budget showcasing how much to spend on bands. The budget will determine what to buy without breaking the bank or affecting other pre-wedding preparation.
However, you both deserve the best. So, avoid ending up with a substandard product while trying to reduce expenses. Visit different wedding band stores, compare prices, and choose the best option within your budget. You can also be on the lookout for discounts and coupons.
Customize Your Wedding Band by Adding Diamond Stones
You can have countless wedding band options while searching and still not be entirely satisfied with any of them. Customizing your wedding ring to suit your taste and preferences will be a good idea in this case.
Find a reliable jeweler to customize a band to fit your preferences and styles. You can add more precious stones, resize them, or add other features.
Most couples love adding diamond stones to their rings to boost their appeal. You should try it if that is your aesthetic.
Design a Unique Wedding Band for Your Big Day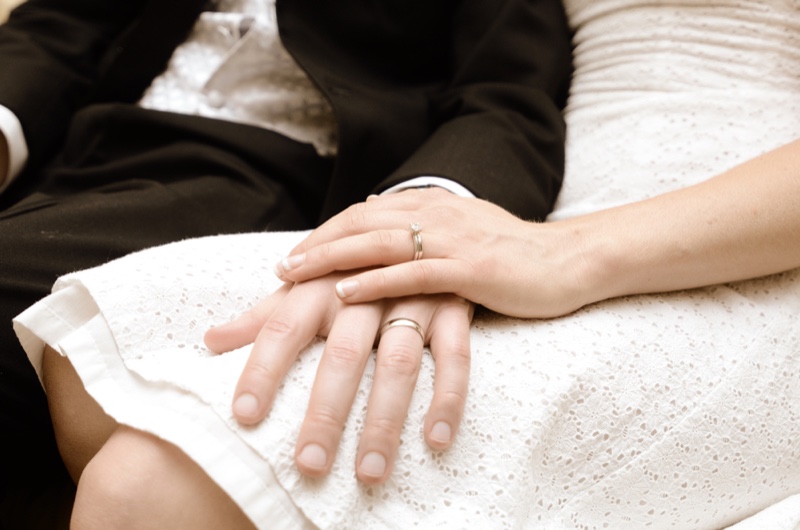 You might have to craft a specially-made wedding band if you want distinctive wedding rings for both of you. Hire a quality jeweler creative enough to produce a wedding band that matches your style and attracts everyone's attention.
Meanwhile, the qualities to consider when looking for the right jeweler to carve your ring include creativity, experience, quality assurance, technical skill, and attention to detail.
Shop From a Reputable Store
Your hopes of getting the perfect wedding bands for you and your beau mainly depend on the store you're getting them from.
Therefore, you must shop from a store with a proven record of excellence. Go for reputable jewelers who won't stop at anything to protect their reputation.
They will pay attention to details and recommend rings that match your descriptions. Similarly, you should check the store's customer reviews and confirm their credibility before shopping at them.
It will prevent you from purchasing substandard wedding rings that scratch or lose their attractiveness quickly.
Final Words
With the tips and information provided, you can ensure you know how to choose the perfect wedding band. By taking the time to evaluate factors such as the metal type, width, design, and comfort, you can select a ring that looks beautiful but also feels comfortable and durable.
With patience and a little research, you can find the ideal wedding band that symbolizes your love and commitment and brings you joy and happiness for many years to come.