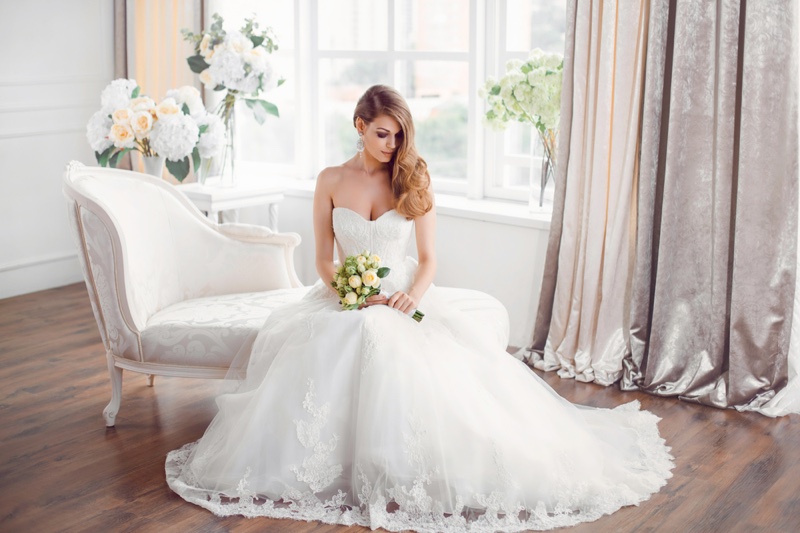 One of the most awaited moments in any wedding is the bridal march. This is the special time when everyone, including the groom himself, gets to see the bride in her wedding dress for the first time as she walks the aisle making her way to her beloved. Because of this, it is no wonder that brides take their time and effort (not to mention money!) just to have the perfect wedding dress on their special day.
There are so many types of wedding dresses all over the world and finding one can be quite tricky but, do not worry! We have listed the most popular types of wedding dresses to help you choose the best one that suits you. There are a lot of factors to take into account when you begin your search for the ideal wedding dress. Do you want sleeves? Which silhouette will best suit your body type? Which of the several fabric types is the greatest fit for you? Before you begin trying on wedding dresses, you should have the answers to all of these crucial questions. Here are some wedding dress neckline types to choose from. You may also visit Avery Austin.
Ball Gown
If you have always dreamt of a fairytale wedding fit for the princess that you are, then this is the wedding dress for you! This gown features a full skirt and a tight-fitting bodice or corset to accentuate the chest, show off a slimmer waist and wider hips. To make it more regal than it already is, the bride can also wear a crinoline underneath to make the skirt stand out even more. This type of dress can be a bit heavy to wear and is a challenge during bathroom breaks but this will be great for the first dance of the husband and wife.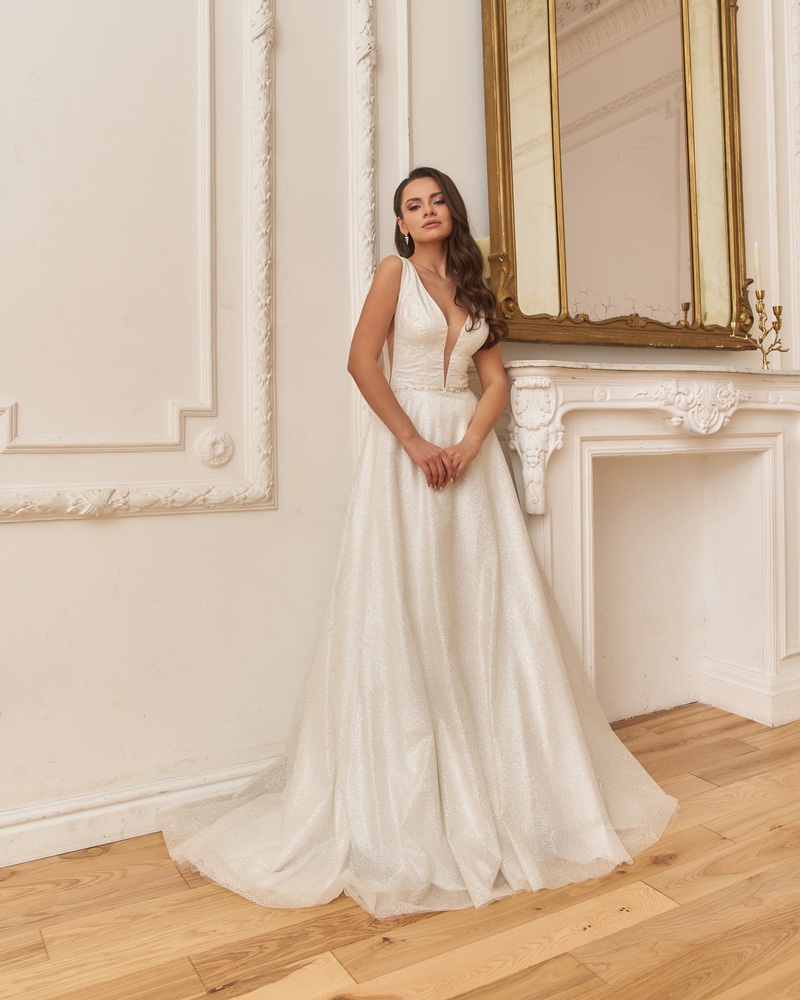 A-line Wedding Dress
For those who want a full skirt that is less dramatic than ball gowns, this is the one! From the waist down, the skirt sophistically flares out to form a shape similar to the letter "A", hence the name of the design. This is one of those classic styles that are ideal and flattering to all body types.
Mermaid Wedding Dress
This specific type of wedding dress is for brides who want to show off their curves on their special day. The dress is made to hug your body tightly, almost like a second skin, to showcase that hourglass figure that you've been working out for the past couple of months before the wedding! The skirt flares out beautifully at the knees giving it the illusion of a mermaid tail for that extra dramatic touch. This is a great way to look daring and sexy without showing much skin.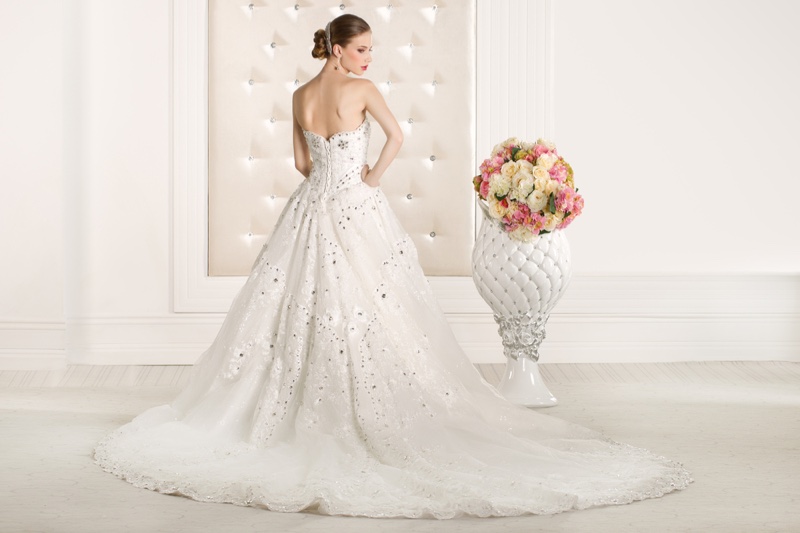 DID YOU KNOW?
There was a superstition that the groom must never see his bride wearing her wedding gown before the ceremony as this will bring bad luck.
In the old times, arranged marriages were prevalent and so the parents of the bride made sure the groom will not see his bride before they are wed, giving him no chance to change his mind if he finds her unattractive.
Nowadays, couples just opt to wait until the bridal march to keep the excitement going and make that part of the wedding more dramatic and memorable.
Fit & Flare Gown
One of the problems encountered with wearing a mermaid-style dress is the movement restrictions. So, if you want to feature your curves but still be able to move more freely, go for this dress instead. The material is still body-hugging at the torso but the skirt flares out at the middle of the thighs to give ample room for leg movements. This is the best wedding dress for brides who want to look and feel sexy without compromising their comfort.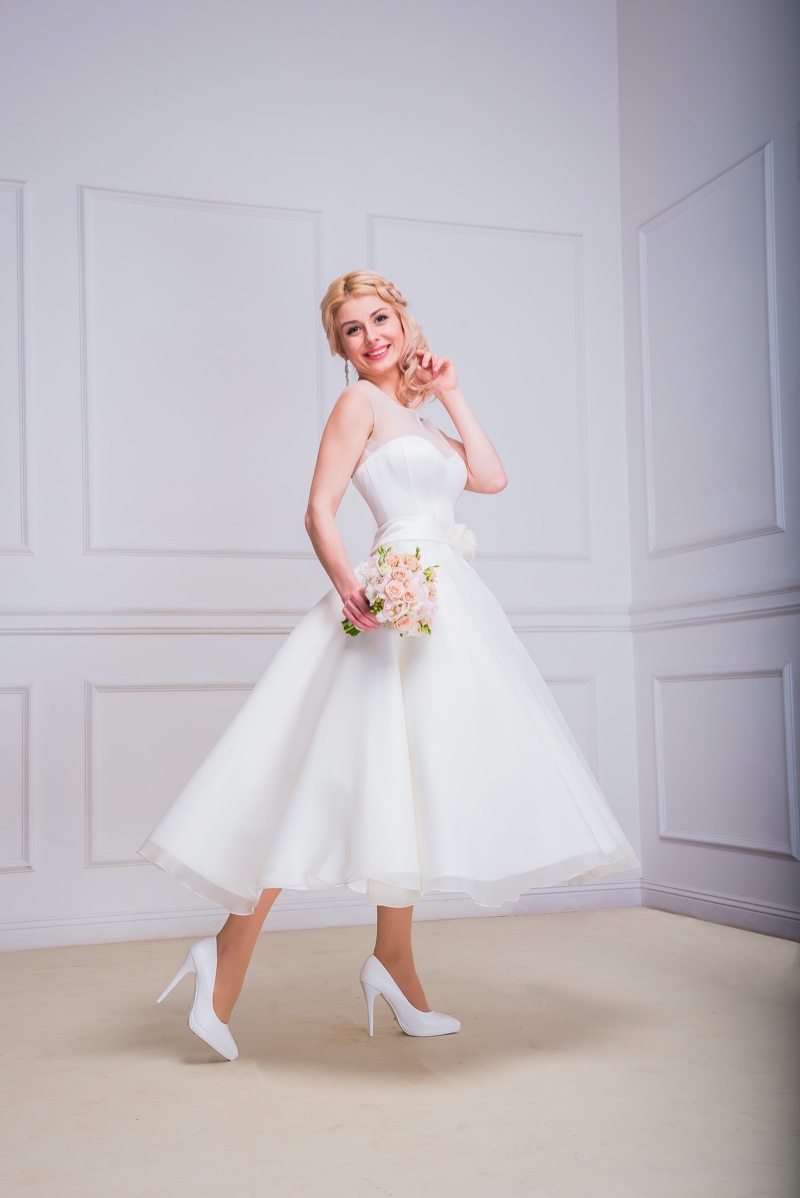 Tea-length Dress
Not a fan of long skirts? Consider wearing a wedding dress that ends in the middle of your calves. This type of dress has been a popular choice for civil weddings, engagement parties, and elopements but is now also an option for actual weddings for brides who like to keep it simple and not worry about stepping on their skirts as they walk and dance the entire event. Oh, and did I mention it is also the perfect dress to show everyone your beautiful wedding shoes?
Regardless of which among these types of wedding dresses you fancy, what matters is that you choose the one that will make you feel your best on your special day. Do not let the norms or any trends tell you the dress you should wear at your wedding. Always go for what will boost your self-confidence and most importantly, your happiness.