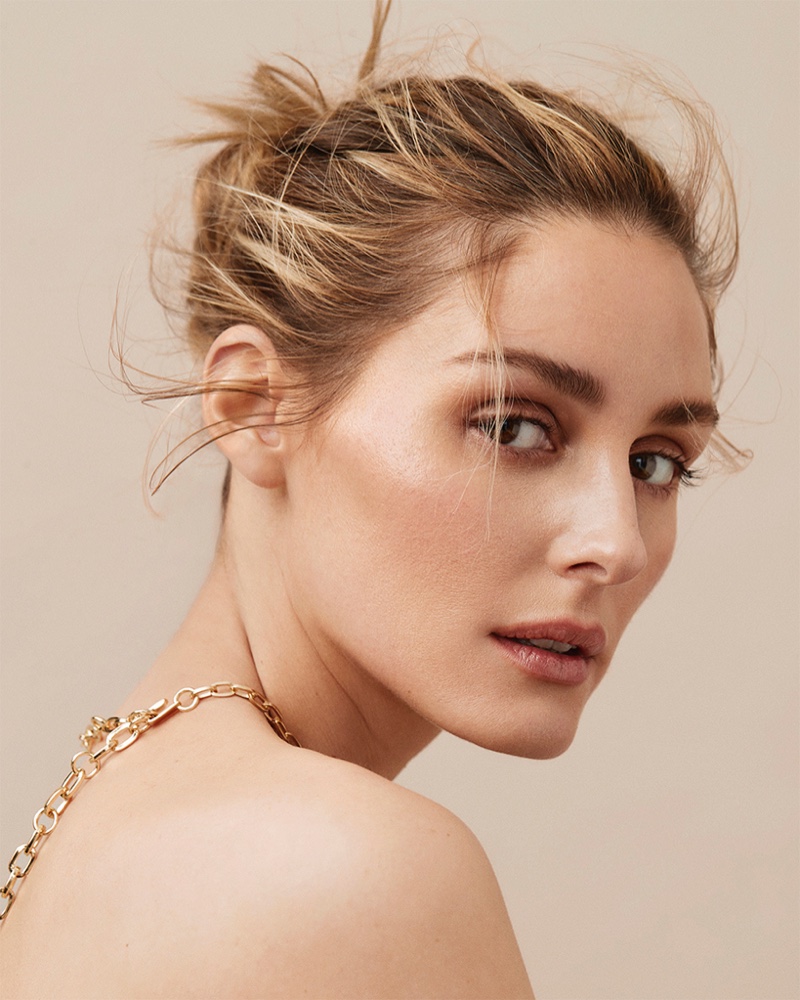 Olivia Palermo Beauty launched last month, and a campaign captured by David Roemer (Atelier Management) features the style star herself. Alongside models, she wears a line of eyeshadow, serum, magnifying mist, and lipstick from the debut collection. Makeup artist Andrea Tiller works on glamorous looks with neutral shades as well as glittering eyeshadow.
Tanya Ortega styles the shoot with statement jewelry inspired by the brand's packaging. One of Olivia's vintage gold bracelets influenced the luxe product design. Kenna also works on hair for the shoot. Olivia Palermo Beauty is described as cruelty-free, vegan, and as sustainable as possible.
Related: Olivia Palermo Wears On-Trend Looks for Grazia Italy
"I love a bold eye for evening and how that same effect instantly boosts my mood for daytime meetings. What I've created are palettes that bring color to life and which can be mixed and matched with other shades to create something distinctive and personal. Let your eyes do the talking!" Olivia says about the eyeshadow selection.
Olivia Palermo Beauty Campaign by David Roemer