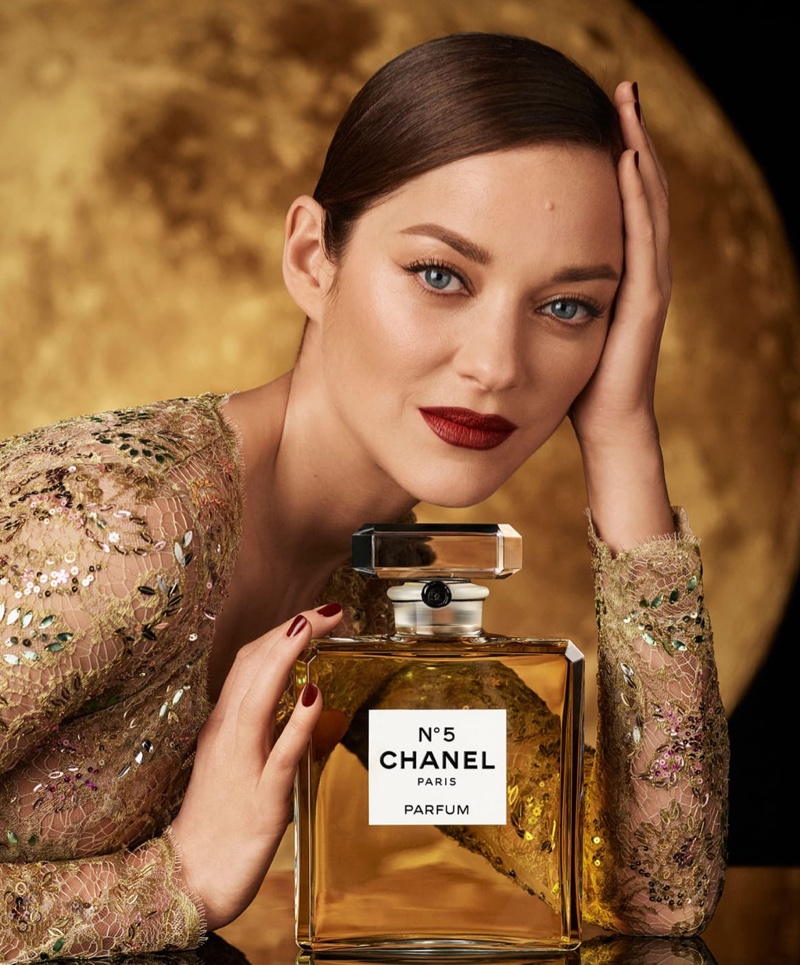 Since being announced as the new face of Chanel No. 5 in February, many have waited to see Marion Cotillard's campaign for the French fashion house. Now, the advertisements are finally unveiled just in time for the holiday season. Wearing a gilded, sequin, and lace dress, Marion poses with the iconic fragrance bottle. Shot against a backdrop of a yellow-lit moon, the actress exudes pure elegance with dark red lipstick as well as a slicked-back hairstyle.
Related: Marion Cotillard Shines in Chopard 'Ice Cube' Jewelry
In addition to images, Marion also appears in the film directed by Johan Renck. Set to the tunes of Lorde's 'Team' (performed by Cotillard), she shares a romantic moment with ballet dancer Jérémie Bélingard. Described as a powdery floral scent, No. 5 includes notes of jasmine, vanilla, sandalwood, and neroli.
Chanel No. 5 Fragrance Campaign