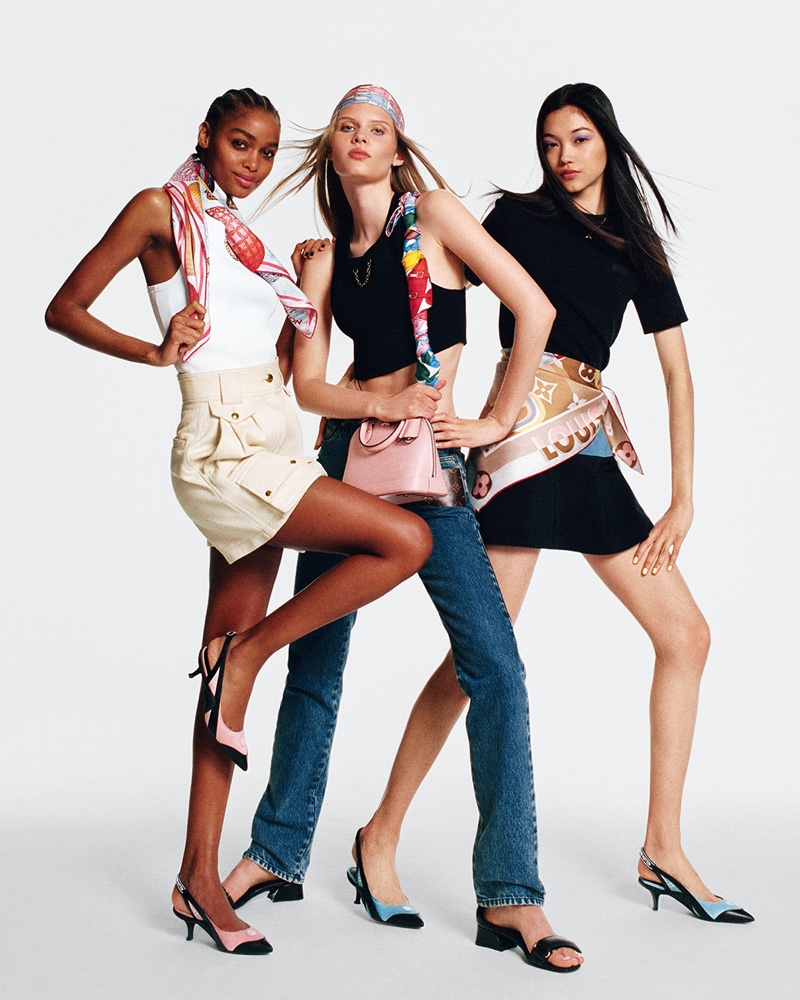 French luxury house Louis Vuitton unveils its latest silk square collection. The history of the Maison served as inspiration for a series of designs that are both colorful and vibrant. These designs include monogram prints, as well as vintage trunks, hot air balloons, and a pattern that pays homage to the Damier pattern.
Louis Vuitton Silk Square 2022 Collection
A fashion shoot stars models Mika Schneider, Blesnya Minher, and Ida Heiner in scarves and chic apparel. The trio is shown wearing the scarves in a variety of ways, including in their hair, on their neck, around their waist, or even to cover the straps on their handbag. The silk accessory is styled in a playful manner with colored denim pieces, crop tops, and mini skirts.
Related: Samara Weaving Gets Sporty Chic in Louis Vuitton Pre-Fall 2022 Campaign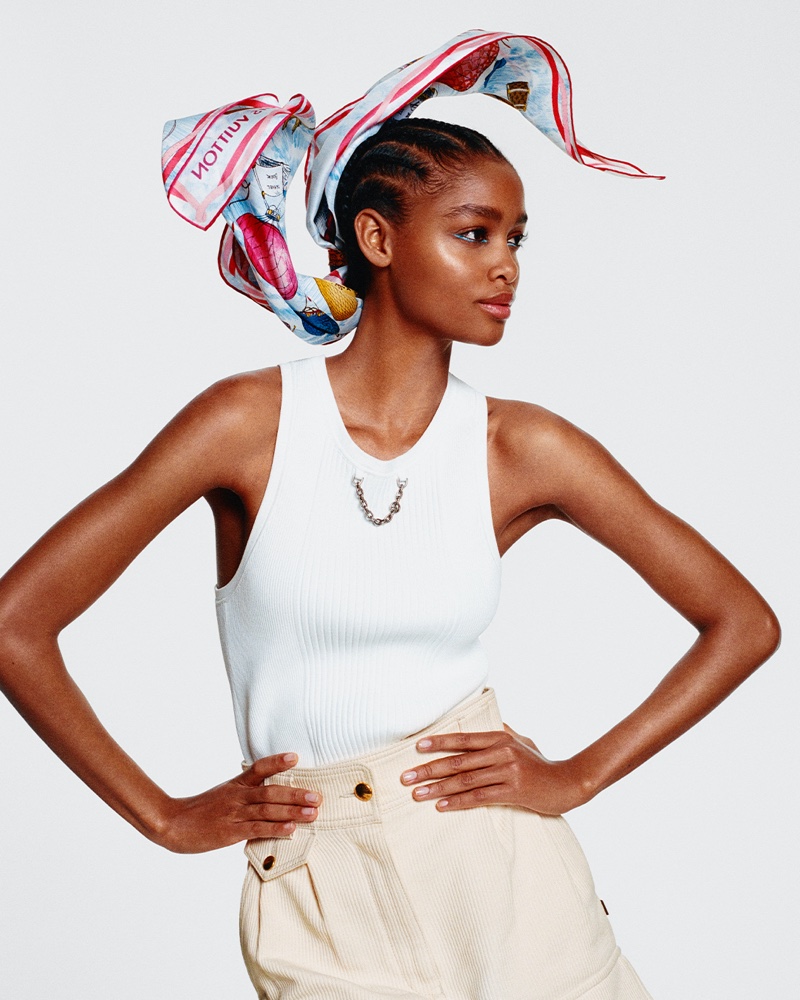 Like a vibrant work of art, the silk squares can be worn around the neck, wrapped delicately around the wrist, or adorned to the handle of a Louis Vuitton bag.

Louis Vuitton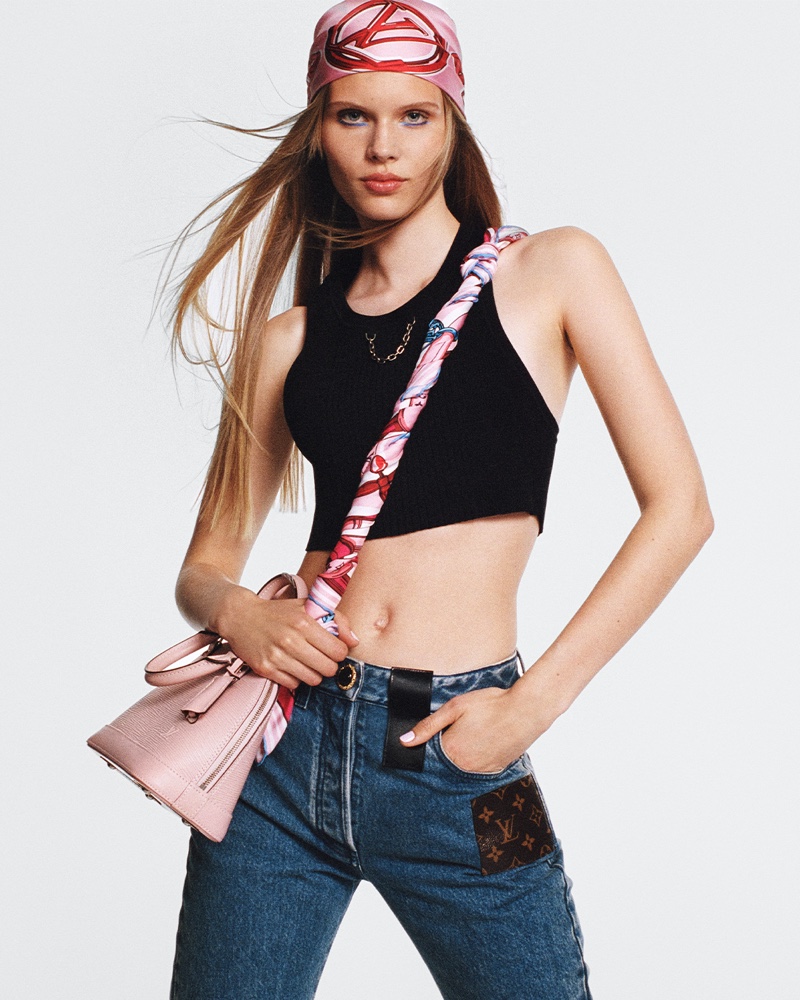 In addition to participating in a fashion shoot, models can also be seen in a short film in which they dance against a white backdrop to the music of The Supermen Lovers' song "Starlight." The fashion brand also recently released its Bubblegram collection of round and vibrant handbags.