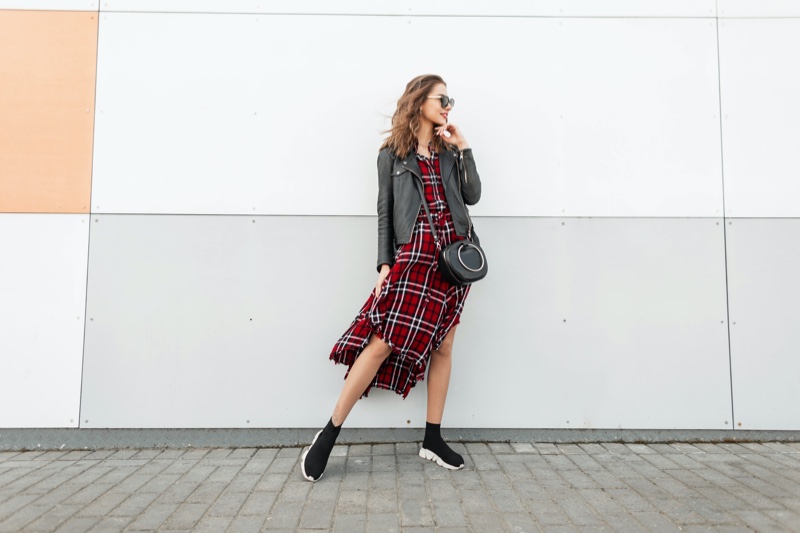 Why not get the comfiest sneakers money can buy if we're going to wear them everywhere?
After all, we use them for everything from running and working out at the gym to traveling and strolling around town. We spent a lot of time reading reviews and polling our friends and family to find the finest all-day shoes for every occasion.
Keep on reading for our full breakdown of the most comfortable sneakers on the market. We'll break down 20 sneakers and what makes each of them so unique.

1. The Most Comfortable Sneakers: ASICS Novablast Sneakers
This isn't the first time ASICS has been doing its utilitarian thing. Still, it's becoming more and more popular as fashion moves closer and closer to the engineering, performance-oriented designs that ASICS has been cranking out for years.
The ASICS Novablast is one of the most popular models in recent years, and we expect the brand to remain a long-term player in this market.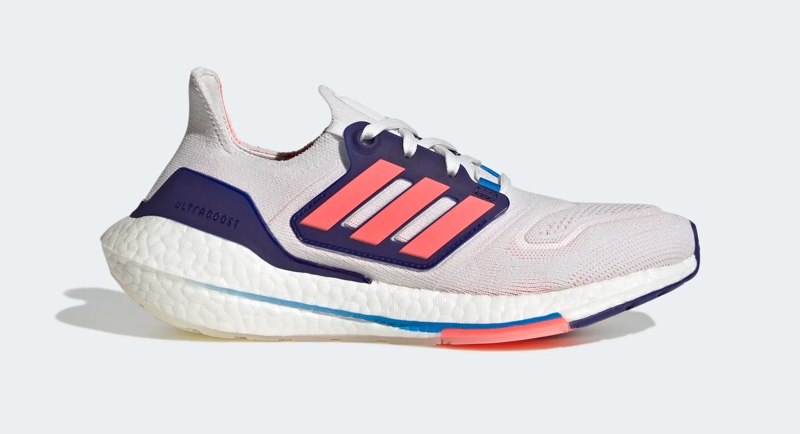 2. The Adidas Ultraboost 22
When the Adidas Ultraboost debuted in 2014, it was already one of the most comfortable shoes on the market. We believed Adidas couldn't go much farther till the end of 2021, when the German sportswear giant introduced an even more comfy shoe.
A tighter emphasis on performance is available in the Ultraboost 22 compared to the Ultraboost 21. With a higher heel, you get more Boost goodness in the sole unit, which makes a noticeable difference in the ride. It's better to replace your original Ultraboosters with a pair of 22s, even if you're skeptical.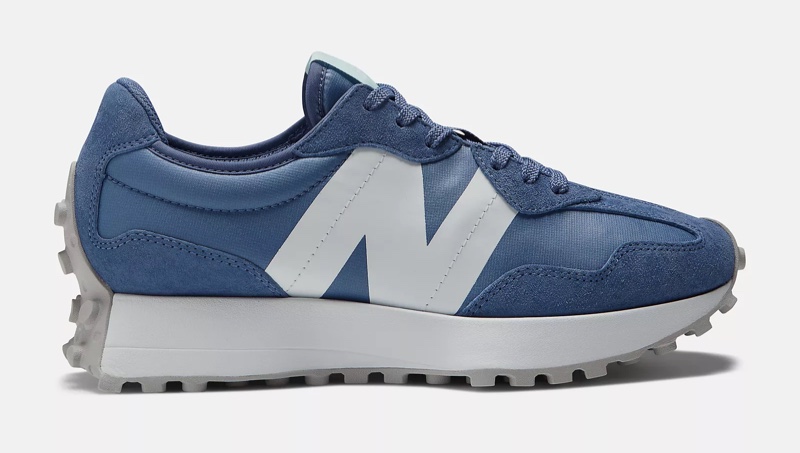 3. New Balance 327
There are so many great New Balance shoes out there that it was difficult to narrow it down to just a few. It's better to purchase two pairs of leisure shoes and one pair of performance shoes.
The wraparound lugged outsole and 70s-inspired style of the New Balance 327 make it one of the brand's most notable new models in recent years. You may spend a lot of money on high-tech runners, but if you're looking for a casual shoe that's comfortable and economical, go no further than this model.
4. The Crocs Classic Clog
Most of us associate Crocs with ease of wear.
The label's clogs made it as 2021's Shoe of the Year because of their comfort, which has gotten a widespread appeal.
To a large extent, we can attribute the brand's success to the fact that it has collaborated with a wide range of high-profile artists, including Justin Bieber, Post Malone, and ALIFE.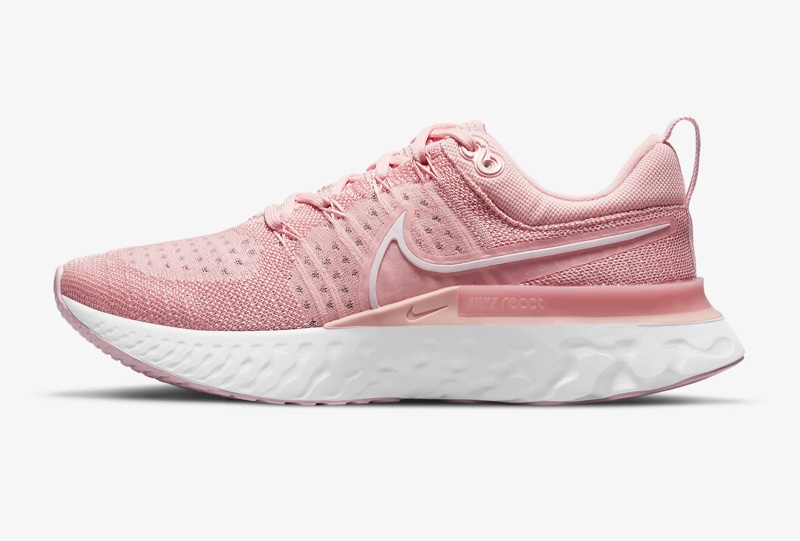 5. Nike React Infinity Run 2 Flyknit
With the Infinity Run 2, you won't have to worry about being hurt while running.
The shoe's Flyknit technology and springy React foam make it breathable and comfy. As a result of the shoe's large forefoot and flared midsole, your stride is more stable. Wearing this shoe on race days or just strolling around town will keep your feet happy and healthy.
6. Most Comfortable Sneakers for Standing All Day: Bondi X by Hoka
They are well recognized for their large midsoles, which make them among some of the most comfortable shoes in existence.
In spite of the fact that other HOKA shoes might have made our list, we chose the Bondi X for its carbon fiber plate in the midsole, which enhances the shoe's seamless transition through the gait cycle even more.
Many HOKA wearers would tell you the Bondi X is the best shoe for cushioning, and it doesn't get any better than this. Honestly, you should give them a try.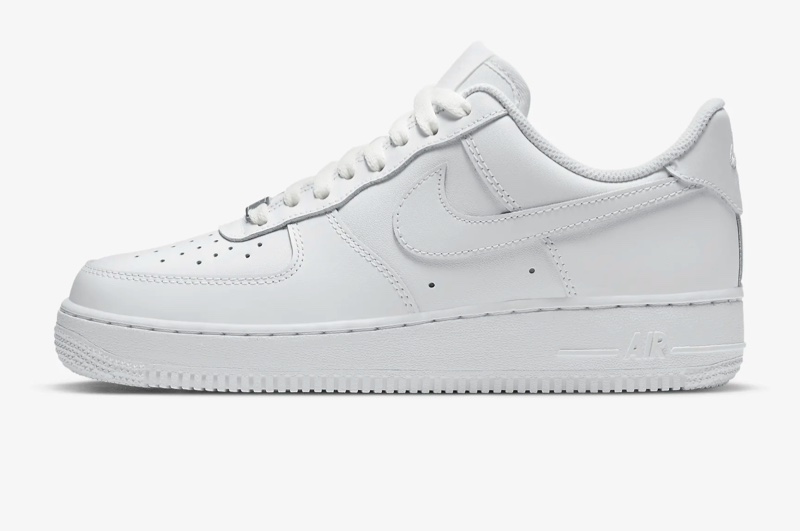 7. Nike Air Force 1
In addition to being one of the most iconic Nike sneakers, the Air Force 1 is one of the most comfortable. Although the comfort is debatable right out of the box, it is evident after a few wears.
To provide all-day comfort, the durable sole has a concealed Air pocket.
Despite the fact that they're bulkier, they're not obstructive despite their weight. You can also substitute this sneaker with Dunk Highs. You can find Dunk Highs for sale here.
8. YEEZY Foam Runner from Adidas
The Adidas Originals YEEZY Foam Runner is one of the brand's newest and most memorable YEEZY variants,
Even though it has a futuristic design in keeping with Ye's signature aesthetic, the breathable perforations and sustainable algal top make it one of the most comfortable YEEZYs ever.
This YEEZY is a fantastic illustration of when the buzz isn't all there is to YEEZYs.
9. ASICS GEL-Nimbus 9
In addition to ASICS' Novablast, the Japanese firm has also released a few pairs of Kiko Kostadinov's Gel-Nimbus 9 shoes.
The lifestyle shoe boasts a GEL-infused sole unit and a mixed-material upper inspired by stunning surroundings, making it ideal for any outdoor expedition.
10. New Balance Fresh Foam 880v11
It's hard to run fast without New Balance Fresh Foam, the company's top-of-the-line running technology. It's as delicate as a cloud, and it has an intriguing appearance to boot.
With its rounded heel in the rear, New Balance sets itself apart from its rivals by cradling the wearer's Achilles and preventing blisters. The breathability and lightweight design of the designed mesh upper contribute to the overall comfort of the shoe.
11. Salomon XT-6 Advanced
Salomon shoes are known for their lightweight but durable trail shoes. The XT-6 is no different.
With a full-length Agile Chassis System and midsole cushioning made of dual-density EVA, this model goes all-out when it comes to comfort. When you put it on, you may wonder if you really have anything on your feet, much alone running shoes.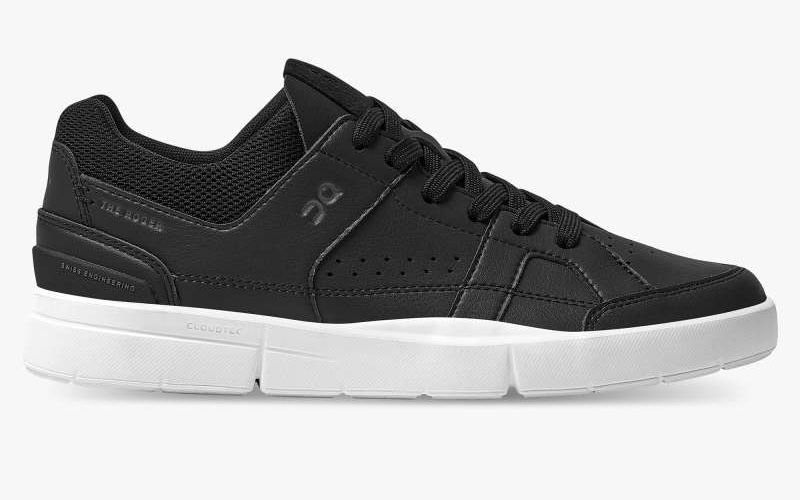 12. On The Roger Clubhouse
For its CloudTec cushioning, the Swiss sports wear company On is really popular in the running community. There has never been a better time to get into Roger's lifestyle brand than right now with the Roger Clubhouse.
Its namesake sneaker, endorsed by tennis star Roger Federer, combines CloudTec technology with a traditional tennis shoe style. The result is a versatile shoe that you can dress up or down and wear throughout the day.
When it comes to The Roger, On's credo is "Performance All Day." This shoe combines On's performance know-how with a more trendy and street-ready look. The shoe's upper consists of a smooth material that is both stylish and comfy.
13. adidas Streetball 2
We're attempting to spruce things up a little. Because the Boost tooling at the heel of the new Adidas Streetball 2 will allow it to do just that.
Despite the fact that this shoe is designed for casual usage, Adidas has created the same technology used in its basketball shoes to offer maximum comfort.
14. Best for Healthcare professionals: On CloudFlyer
The Cloudflyer may have been initially built for long-distance running, but its exceptional cushion, support levels, and light weight make it perfect for nurses who work 12-plus-hour shifts on their feet every day.
Of course, teachers, veterinarians, and pharmacists who spend a lot of time on their feet also love them. The mesh top and footbed are pretty soft, and the extra-wide outsole provides your heels more support, which you'll really feel in the last hours of a hard day at work.
The top material of the Cloudflyer is incredibly breathable to keep your feet from sweating, and they constructed it with sustainable resources for an eco-friendly boost. In addition, there is no need for a break-in period.
15. The Best Waterproof Sneaker: AllBirds Wool Dasher Mizzles
For those who don't want to have to worry about the weather while getting ready in the morning, the Allbirds Wool Dasher Mizzles are an excellent option for rainy day runs.
Technically, they're meant as a running shoe, but the simple style and neutral colors mean you can wear them to the office or brunch without anybody noticing they're working out shoes.
Consumers are raving about how comfortable these shoes are since they are manufactured using sustainable, eco-friendly materials and manufacturing processes like the wool uppers seen on other Allbirds models. There have been reports of wearing them all day in a hospital, on treks through rain-soaked Scottish towns, and of course, on runs through all seasons.
16. The Sorel Kinetic Impact Lace Sneakers
It all boils down to the cloud-like EVA footbed of these unique boots, which has received over 300 five-star evaluations.
Sorel's Kinetic Lace shoes are intended to keep your feet happy all day with a bouncy, supportive sole and a soft, breathable top that's so comfortable that you don't even need to wear socks. (if you so choose).
As a result of the laces going so far down the side of your foot, you'll notice more arch support than other knit types. Instead of a separate tongue, the top has a seamless boot design to minimize friction.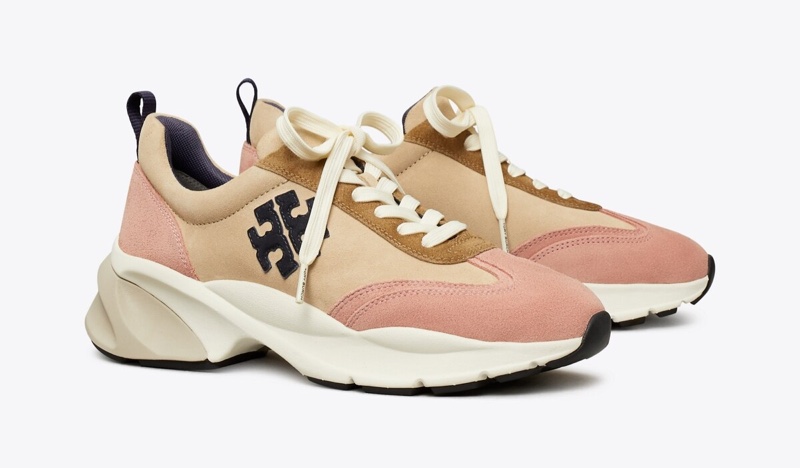 17. Going for Designer: Tory Burch Good Luck Sneakers
There are only five-star reviews for these Tory Burch sneakers at Nordstrom and on the Tory Burch website right now, and almost all of them talk about how comfy the Good Luck trainers really are.
The exaggerated ergonomic sole, which provides a lot of arch support while yet being comfortable, is the reason for the overwhelmingly positive evaluations. Additionally, the shoe's bottom has a wishbone-shaped component that works in order to provide additional support.
For a more trendy look that elongates your leg by displaying a little more flesh, the ankle dips low. However, this means that the ankle support is reduced.
18. Slip-on Sneakers by Olukai Pehuea
Over 1,300 customers have given these OluKai slippers a 5-star rating on Amazon, with an aggregate rating of 4.6. On the OluKai website, there are even more glowing reviews. To sum it up, the Pehuea is a very popular choice.
When the drop-in hack is folded down, the detachable, washable footbed is comprised of a dual-density PU with a moisture-wicking lining to keep your feet dry and comfy, with added arch support and heel stability.
Going up half a size worked better for some reviewers who use orthotics, but other reviewers found that their regular size worked just as well, so scaling up could be worth considering if you want a little additional toe space. People that spend the majority of their workdays on their feet, such as servers, commuters, tourists, and instructors, swear by these shoes.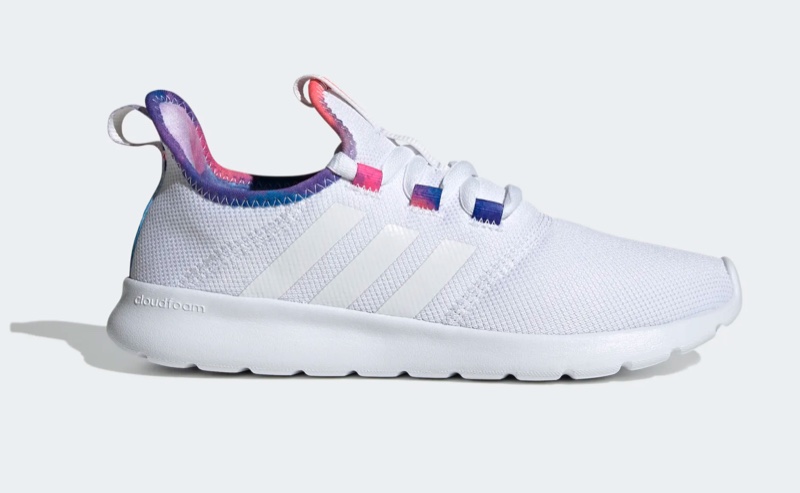 19. The Adidas Cloudfoam Shoes
With a memory foam midsole and a mesh top that molds to your foot, Adidas' Cloudfoam shoes live up to their name. In fact, some people claim they're so comfy that they don't even need socks to wear.
The majority of reviewers agree that if you want to run long distances or work out at the gym many times a week, you should get running shoes with thicker soles and more durable materials.
However, when it comes to normal day-to-day use, no sneaker is better rated on Amazon than this one. Even Khloe Kardashian admits that she is a fan.
20. The Brooks Ghost 14
There are a lot of colorful colors to select from and a very basic outsole (considering the current trend of hefty kicks), so you can wear the Ghost 14 shoe outside of the gym as well, making it a versatile shoe.
Brooks' BioMoGo DNA Loft, an earth-friendly, comfortable substance, is used to make the sole, which keeps your feet light and airy. The American Podiatric Medical Association (APMA) Seal of Acceptance comes with Ghost 14 as well, in case you missed that. To put it another way, the shoe is recommended by podiatrists as a technique for promoting excellent foot health and wellness.
With more than 1,000 five-star reviews, you've got a clear winner. In addition, Zappos provides a 90-day trial period for any running shoes, including the Ghost 14, so you can return them even after running several miles if you discover they don't match your expectations.
Exploring the Most Comfortable Fashion Sneakers
Sometimes we fail to give importance to sneakers, even though we tend to wear them the most often out of our entire shoe collection. We hope that our list of 20 of the most comfortable sneakers has given you some inspiration.
Next, you'll want to check out our fashion and lifestyle sections for more tips and guides on putting your outfits together for all sorts of occasions.