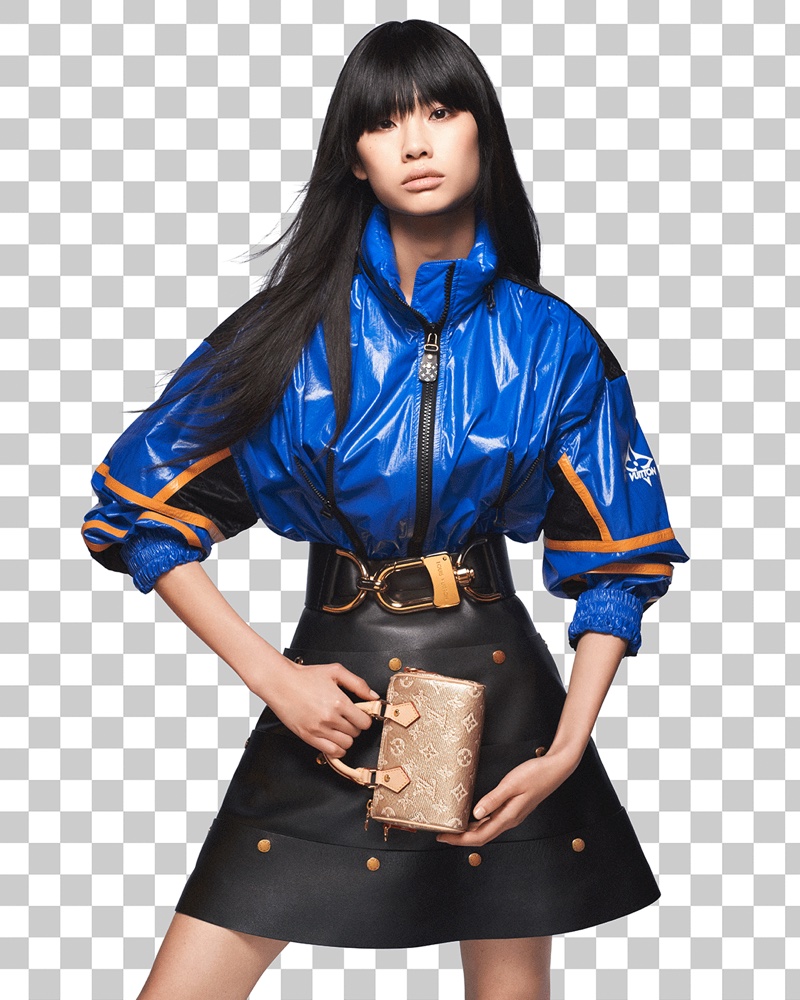 Louis Vuitton took the fashion world by storm with the unveiling of its pre-fall 2023 campaign, alongside a sensational show held in Seoul, Korea. Led by artistic director Nicolas Ghesquière, the collection effortlessly showcases the designer's iconic style codes, blending avant-garde accents and vintage aesthetics with a contemporary twist.
Captured through the lens of renowned photographer David Sims, the Louis Vuitton pre-fall 2023 campaign features the stunning models HoYeon Jung and Sora Choi, who breathe life into the collection's garments. Against a backdrop reminiscent of pixelated png files, the studio images exude a sense of modernity and innovation.
Louis Vuitton Pre-Fall 2023 Campaign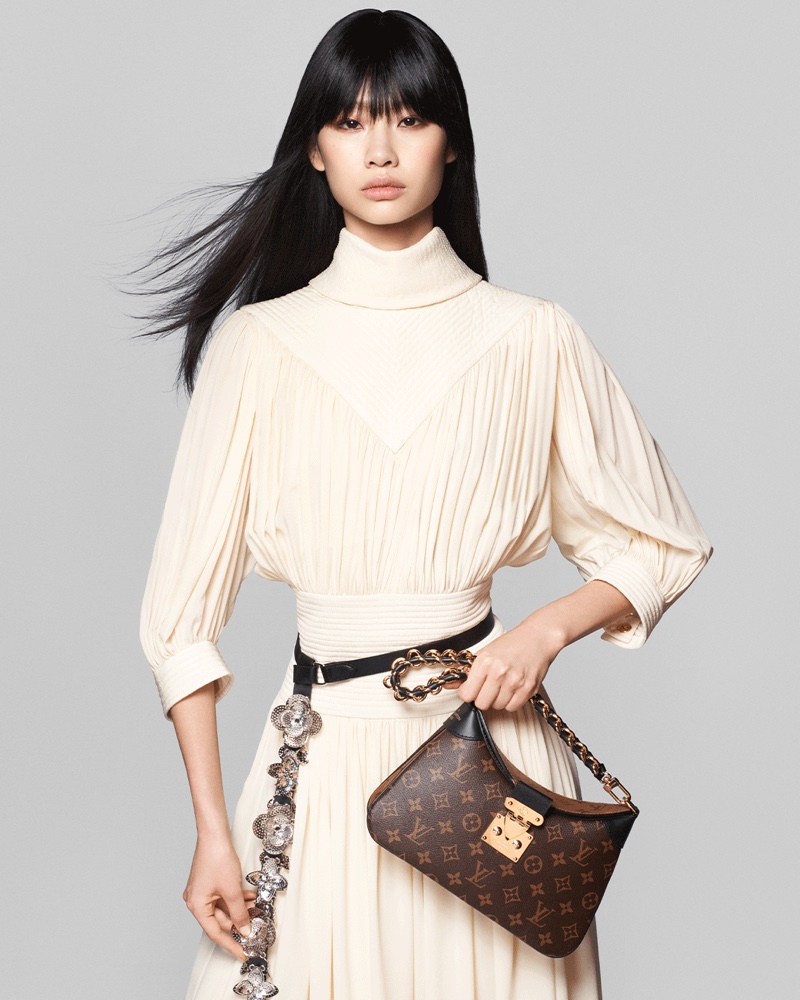 HoYeon Jung, a seasoned Louis Vuitton ambassador, exudes an air of elegance as she showcases a cream ensemble flawlessly paired with a monogram print bag and a cinched waist.
In another shot, she dons a captivating blue jacket and skirt, accentuated by a miniature-sized bag, further showcasing Ghesquière's meticulous attention to detail. Hoyeon previously posed for the Yayoi Kasuma collaboration as well as the French brand's spring 2023 advertisements.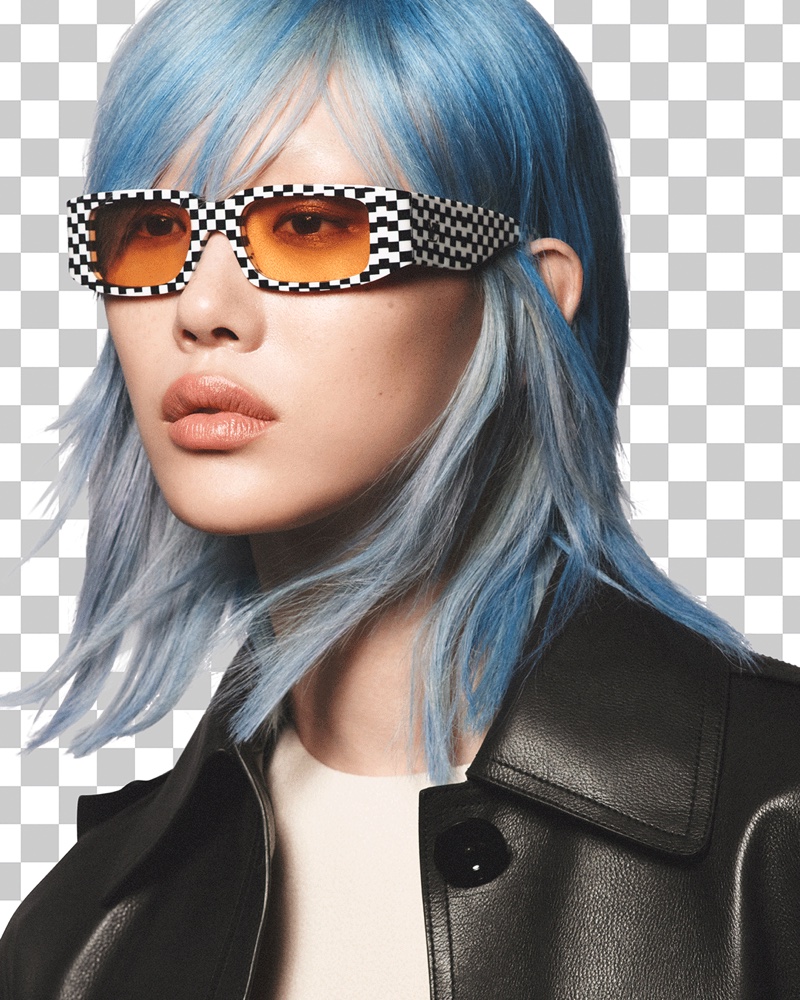 Meanwhile, Sora Choi makes a striking statement with her blue hairstyle, perfectly complemented by leather jackets and statement sunglasses with colored lenses. Styled by the talented Marie-Amélie Sauvé, the looks seamlessly blend edginess and sophistication, captivating viewers and setting the trends.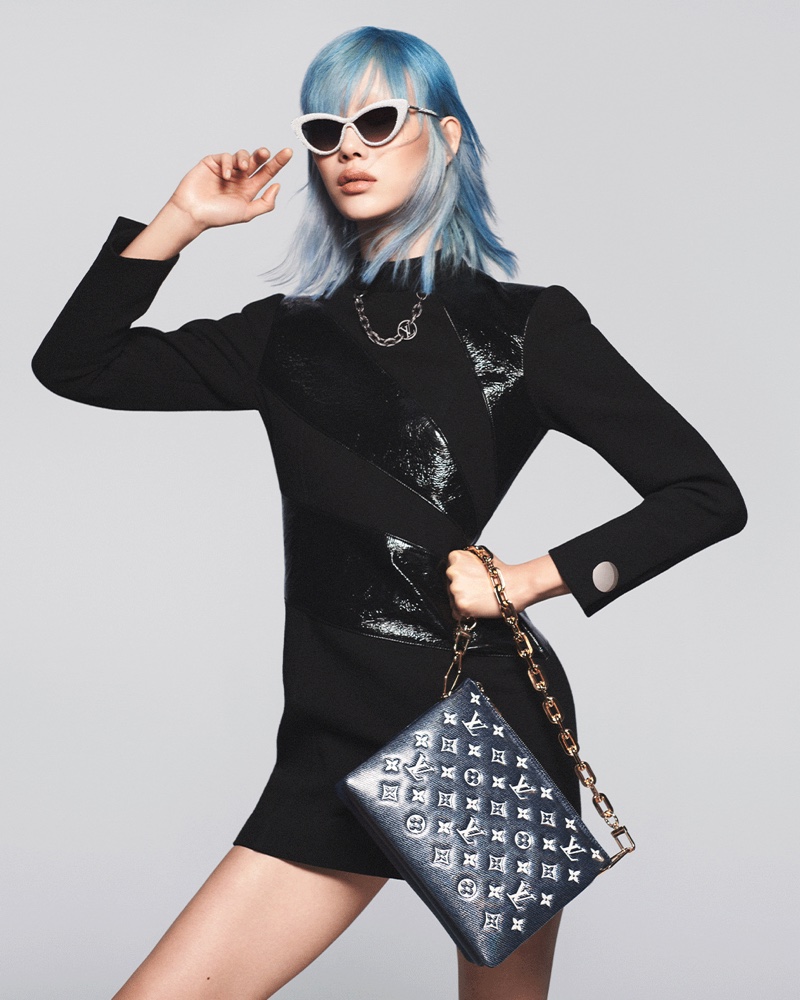 Completing the vision, the hair for the shoot was skillfully crafted by Duffy, while makeup artist Diane Kendal added a touch of glamour to the models' flawless faces.