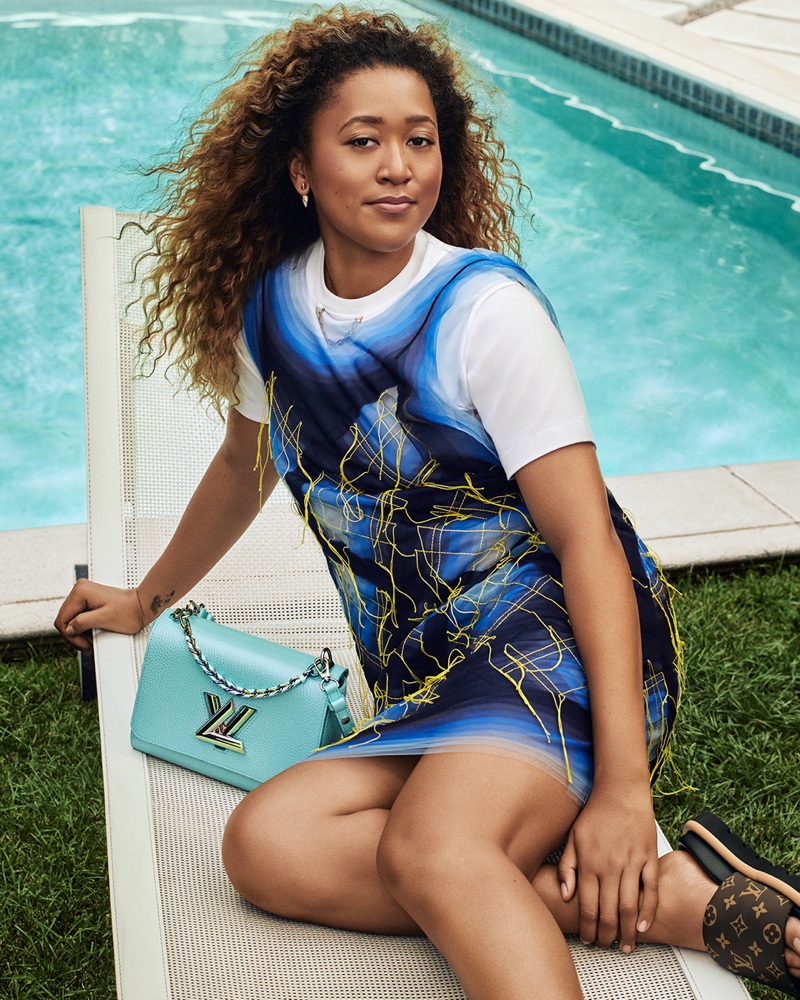 Posing in Los Angeles, California, tennis superstar Naomi Osaka fronts the latest Louis Vuitton Twist handbag campaign. For the new season, the ambassador of the house can be seen sporting the signature accessory in a variety of styles. The athlete looks incredible in any setting, whether she is competing or just posing by the pool.
Louis Vuitton Twist Bag – Naomi Osaka – Campaign
In one picture, Naomi Osaka can be seen wearing a peach color dress, along with the Twist bag featuring a gold-color chain and enamel charms inspired by the LV Monogram. In another picture, she displays the accessory in black with a coin purse in the shape of a lemon.
Related: Naomi Osaka & Levi's Summer Denim Collection is So Cool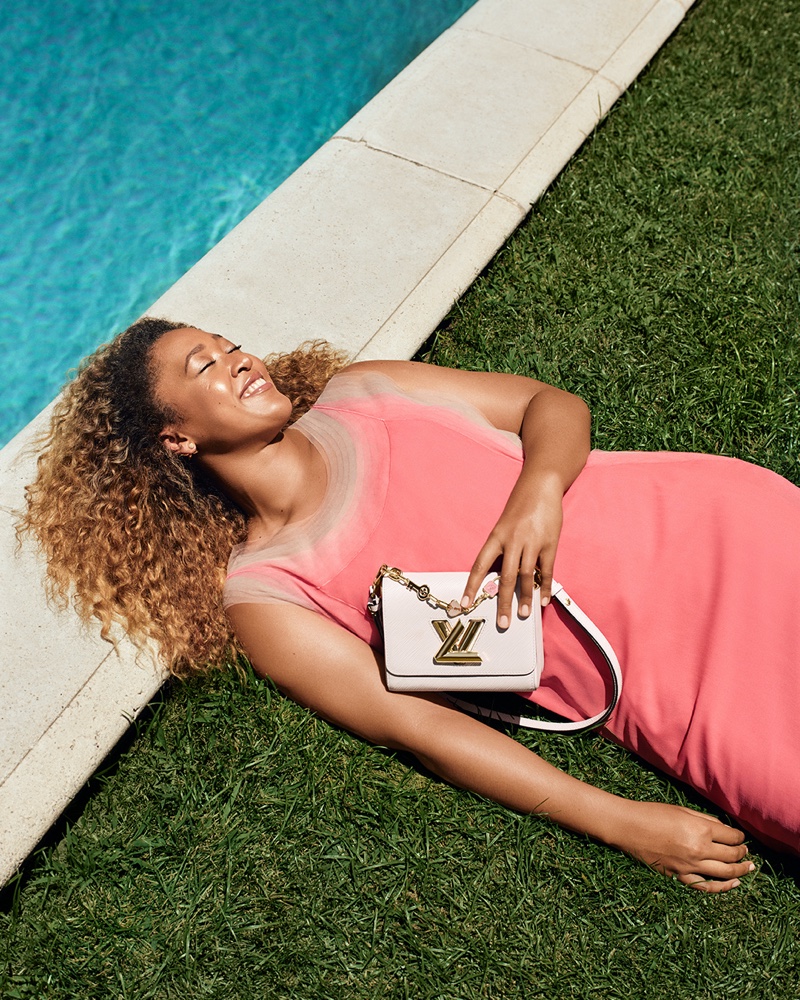 In a different photograph, Naomi Osaka can be seen wearing a blue mini dress and a white t-shirt, which she accessorizes with an iridescent effect Twist bag with a chain woven with leather. Alongside still photographs, the famous athlete can also be seen in a video in which she can be seen transitioning from the tennis court to a luxury vehicle.