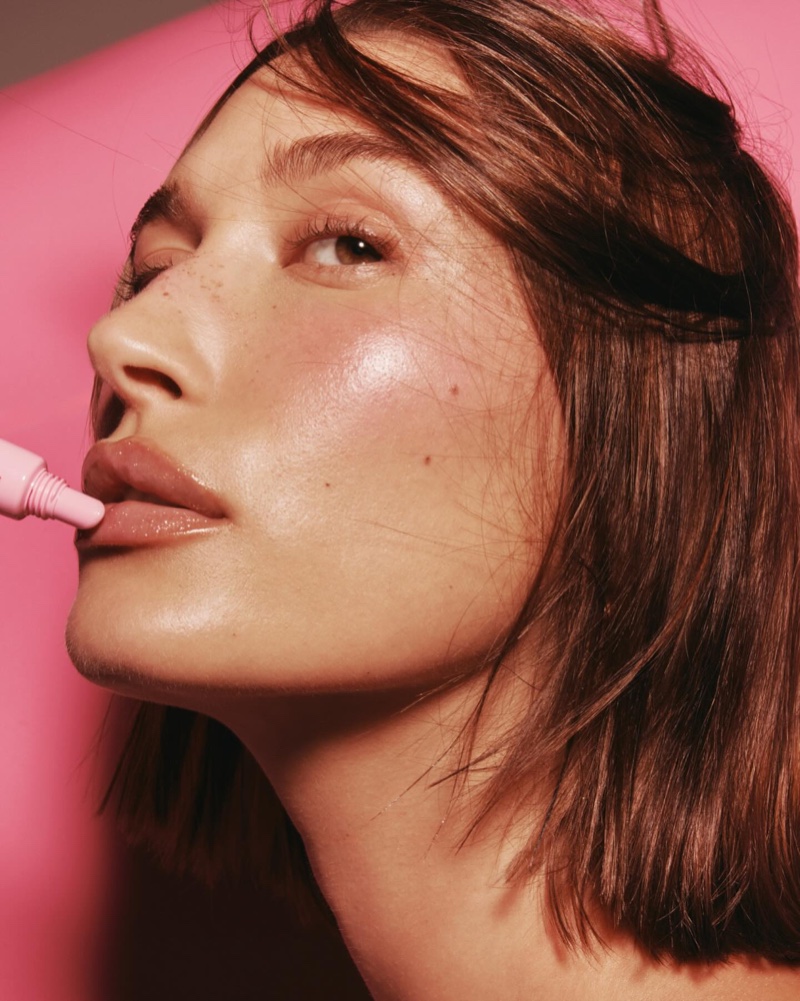 The beauty world is abuzz with the latest addition to the Rhode Peptide Lip Tint collection: the new shade Jelly Bean. As a tribute to founder Hailey Bieber's birthday, this shimmering sheer baby pink hue is a celebration.
The delicate, sweet scent reminiscent of pink jelly beans adds a whimsical touch, captivating the senses. Launched back in September, the Rhode Peptide Lip Tint has already made a mark. Its velvety gloss texture, akin to rich velvet, effortlessly glides across the lips, offering a luxurious and nourishing experience.
Hailey Bieber – Rhode Peptide Lip Tint in Jelly Bean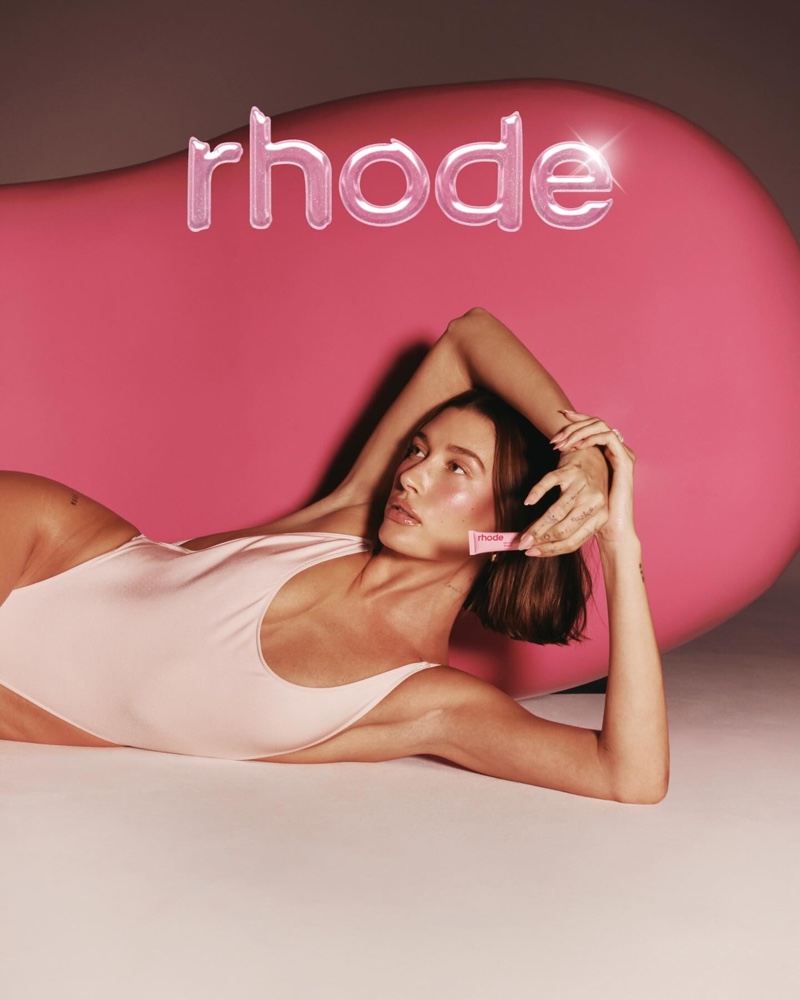 Rhode's foray into the world of beauty has been further highlighted by Hailey Bieber's dual role as the face of Calvin Klein's holiday 2023 campaign. In a series of stunning images, Bieber embodies the essence of modern femininity.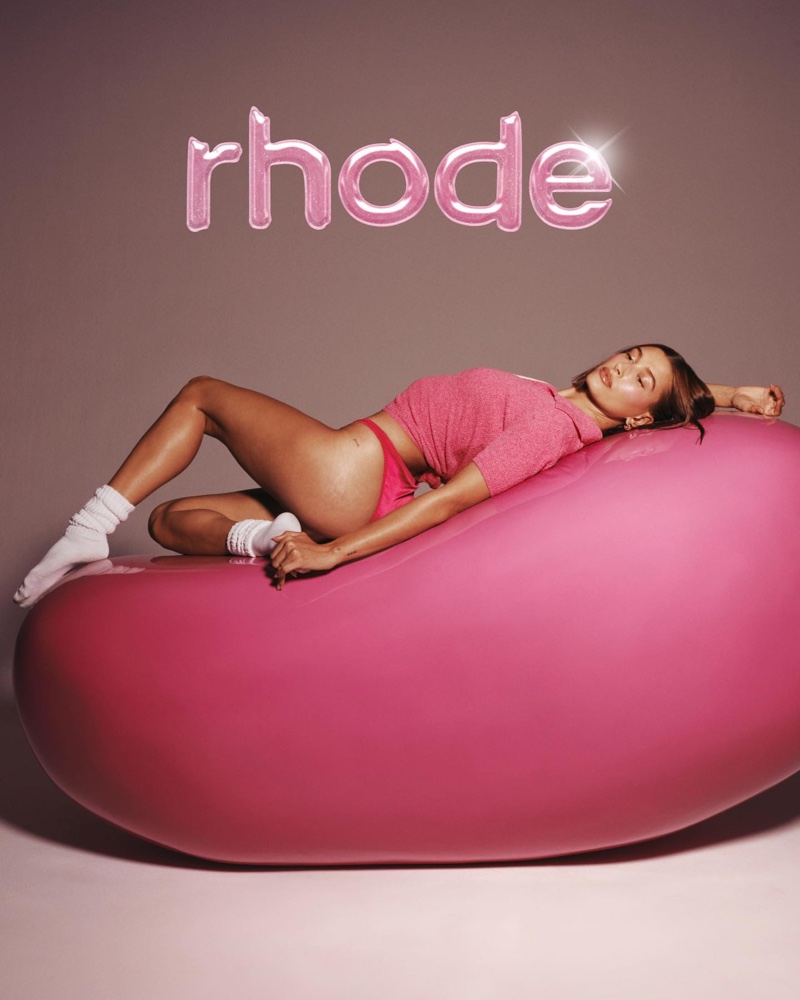 She effortlessly shifts from rocking a pink bodysuit to sporting a chic pink cropped shirt and shorts ensemble. The highlight, however, is her showcasing the new Jelly Bean lip tint. Her radiant, pink-tinted lips not only accentuate the product's allure but also signify the versatility of Rhode's first limited-edition peptide lip tint.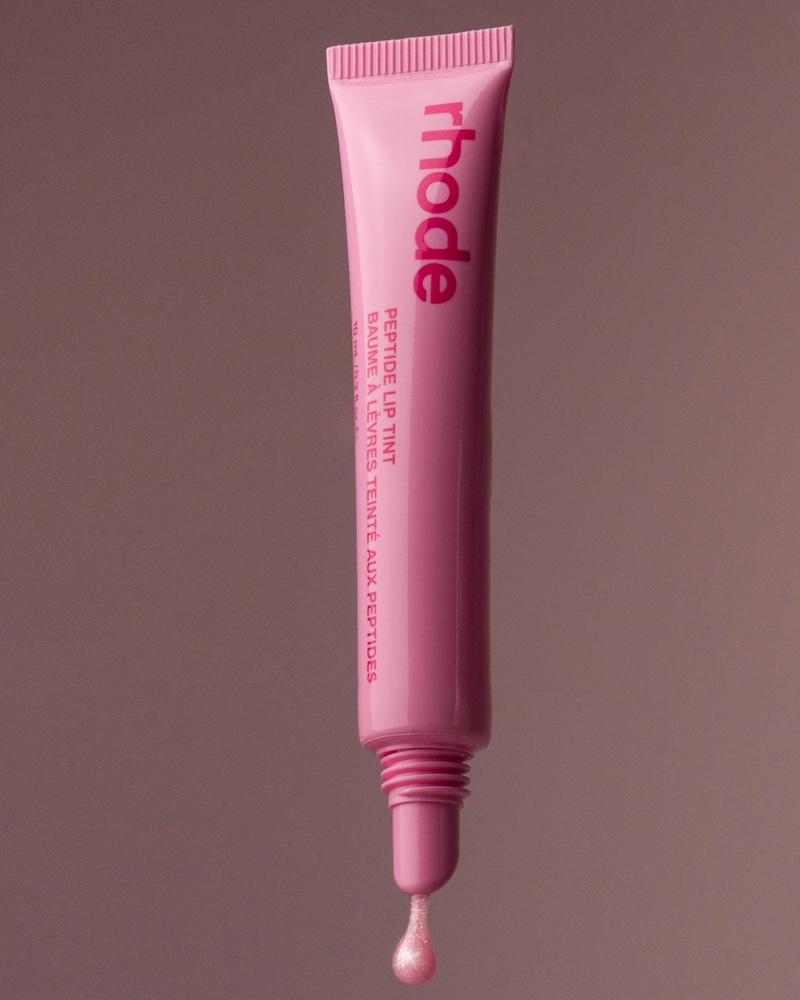 Set to launch on November 22nd at 9 AM PT, the Jelly Bean lip tint is poised to become a must-have in beauty arsenals. Priced at an accessible $16, it's an invitation to indulge in a bit of luxury without breaking the bank. Available exclusively on rhodeskin.com, it captures the essence of Hailey Bieber's chic and effortless style.