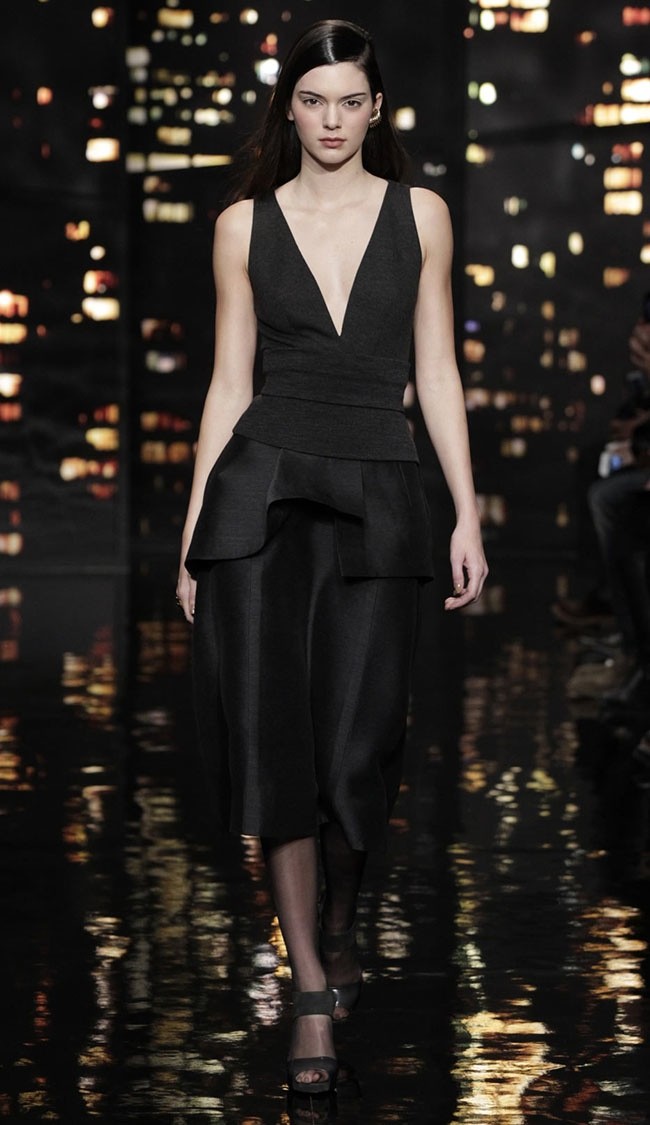 Earlier this week, the modeling world had a little controversy after a recent image of Kendall Jenner posted online resulted in two models posting less than sweet comments. Vogue Germany featured an image of Kendall Jenner backstage at Donna Karan on its Instagram. Model Lexi Boling posted a comment that said "she's never looked better" with a laughing face with tears emoji. Binx Walton then responded to the comment with "that's f**ked up" and added laughing emojis as well. Kendall's fans were not very happy with this and immediately went on the social media attack.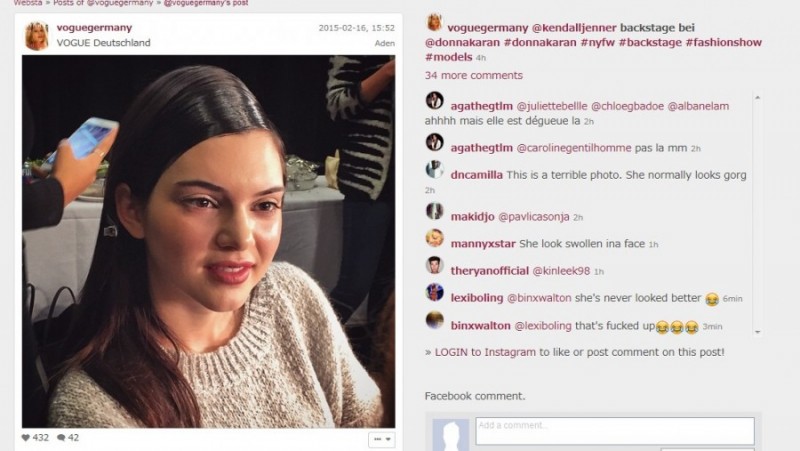 This is not the first time that a story has come out about Kendall being "bullied" by fellow models. Last year, many gossip sites ran with stories that said models put cigarettes out in her drinks at fashion shows. Although, the recent Allure cover star would later go on to say it was untrue, but it makes one wonder.
Binx Walton also posted a tweet that said, "The season of the entitled" after the Marc by Marc Jacobs show. Many speculate it also had to do with Kendall.
The season of the entitled

— binx (@WaltonLeona) February 17, 2015
Just yesterday, Lexi Boling told E! News via Ford Models that, "I wasn't thinking and made a silly comment. Kendall's had a killer NYFW. A big congrats to her!" Binx has yet to comment on the matter.
What do you think? Should the models have to apologize?