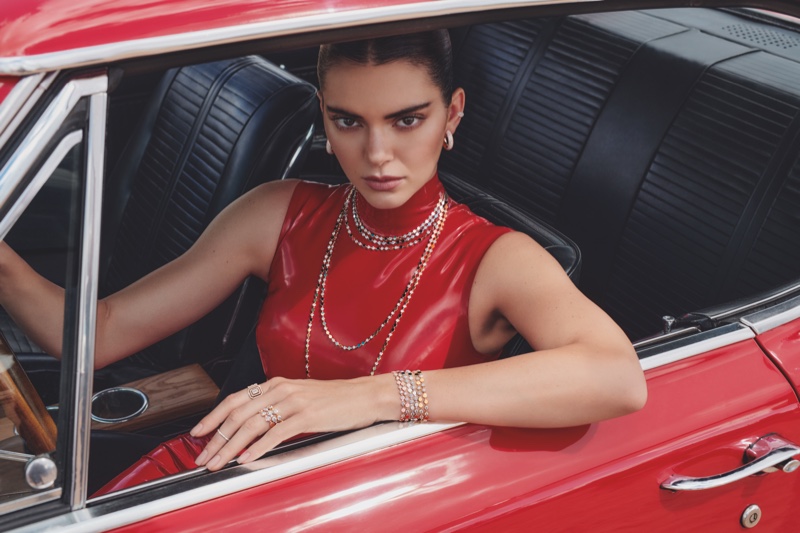 Kendall Jenner, the superstar model, is back in the spotlight as the face of the Messika 2023 campaign. The French luxury jeweler has chosen Kendall to showcase their latest collection, and it's definitely going to turn heads. We previously saw the brunette front the poolside ads for Messika last year.
Messika 2023 Jewelry Brand Campaign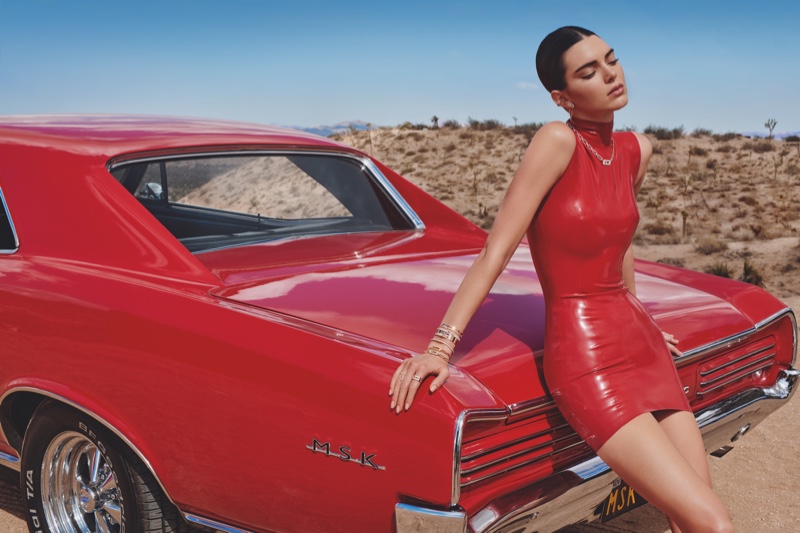 Masterfully captured by photographer Chris Colls, the campaign features Kendall in a vintage red Pontiac, accompanied by an equally fiery wardrobe. She's adorned in Messika's exquisite jewels, including glittery bracelets, necklaces, and rings that sparkle so brightly. The perfect blend of classic elegance and modern sophistication, these pieces make a bold statement, much like the Calvin Klein face herself.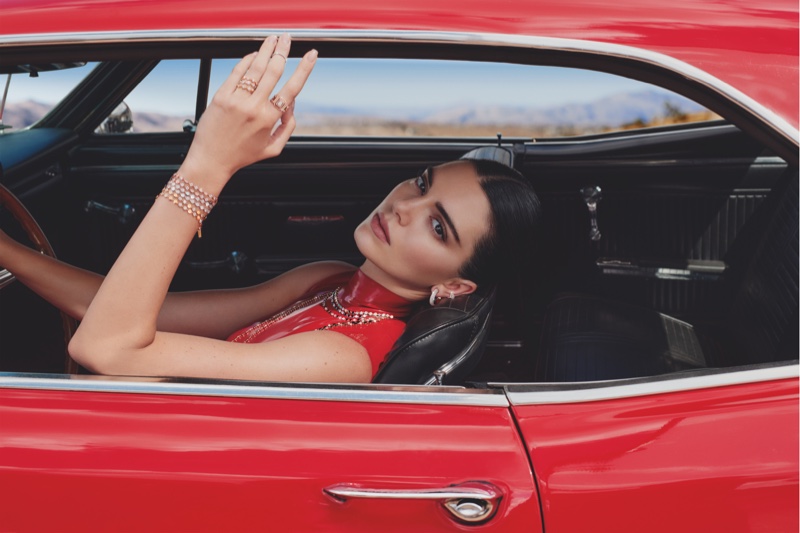 In one particularly stunning shot, Kendall dons a form-fitting red dress that hugs her figure while she leans effortlessly against the sleek car. The sultry, red backdrop complements the dazzling jewelry, creating a vision of Hollywood glamour reminiscent of a bygone era.
The Messika 2023 campaign showcases the brand's commitment to crafting timeless, luxurious pieces. Kendall Jenner, with her innate sense of style and magnetic presence, is the ideal ambassador to represent the essence of Messika. The combination of Kendall's undeniable charm and the brand's exquisite creations is a match made in fashion heaven.