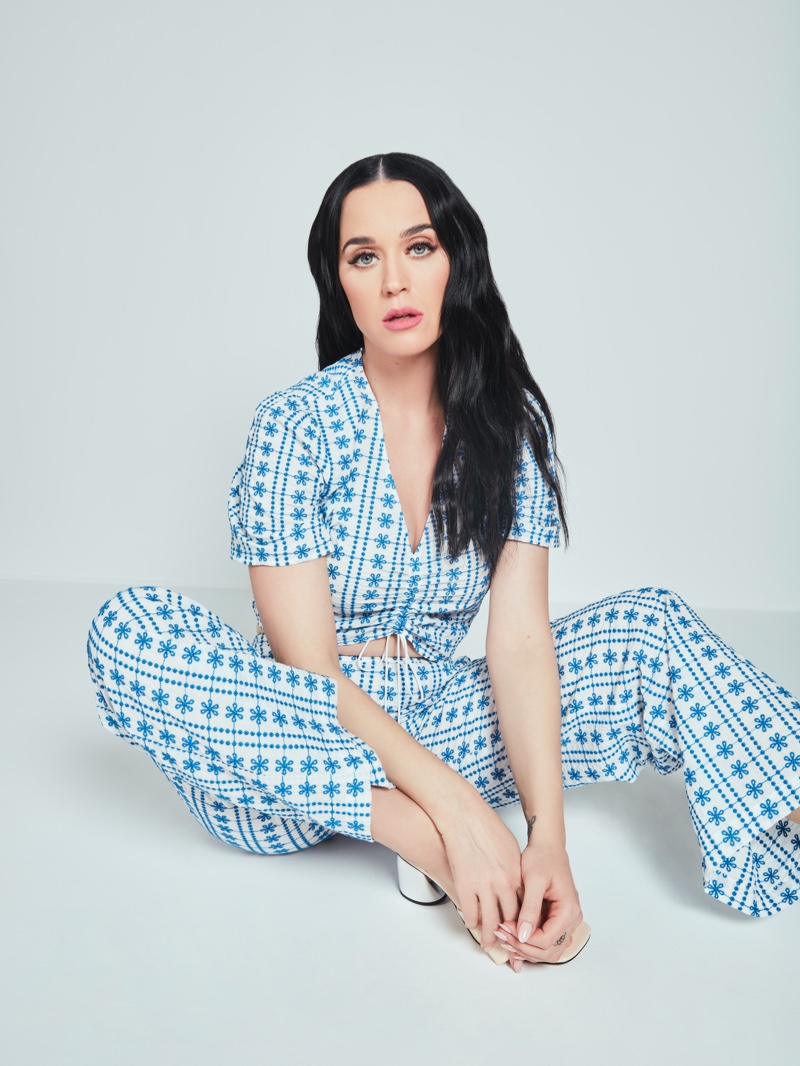 Katy Perry brings her eccentric style to her spring-summer 2023 collaboration with About You. This dynamic duo has created a second collection that's all about retro chic, drawing inspiration from the 1960s and 1970s. The line features a colorful array of eye-catching prints and patterns perfect for the warm weather season.
Katy Perry x About You Spring 2023 Collab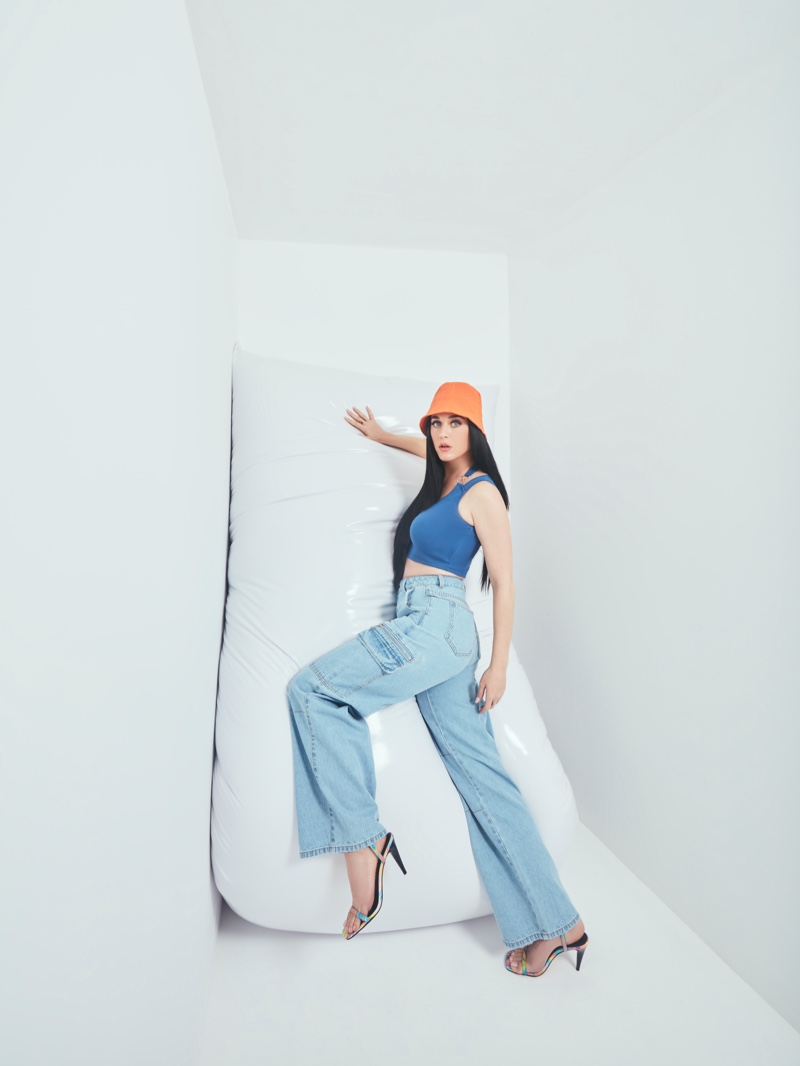 The About You x Katy Perry spring 2023 collection perfectly captures Katy's multi-faceted personality, with 76 pieces great for mixing and matching. The collaboration has something for everyone, from feminine cuts to floral patterns and radiant colors.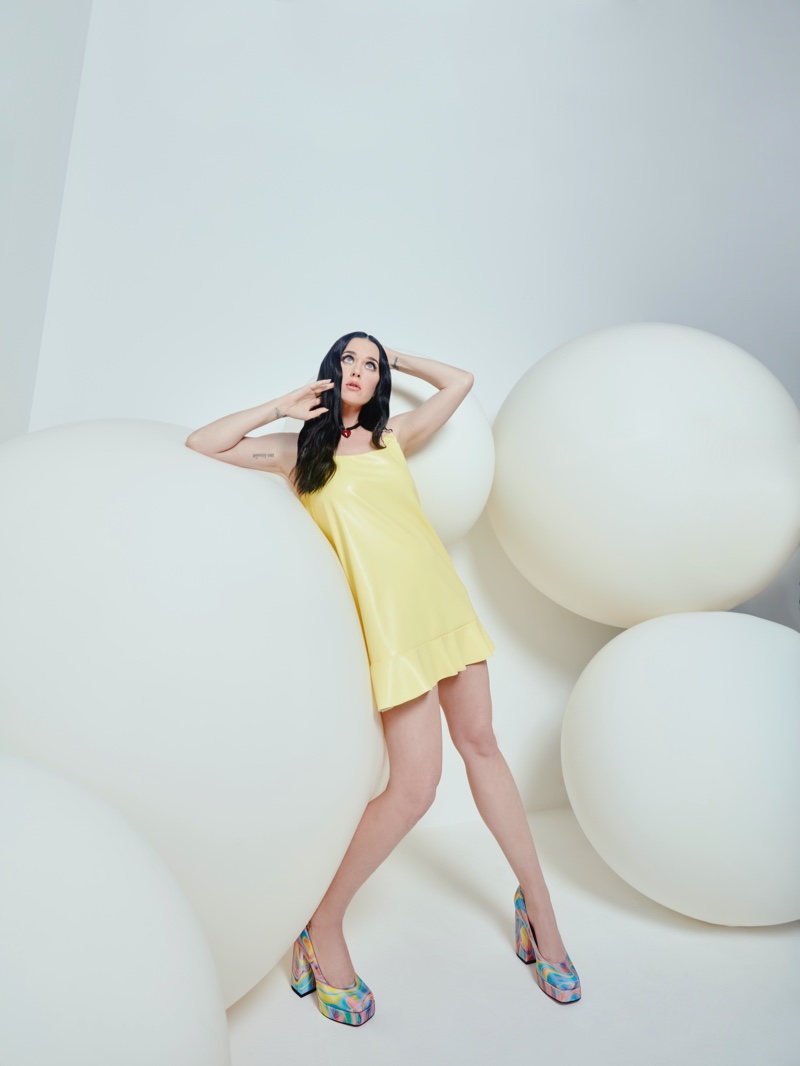 In the campaign images, Katy is a vision in yellow, modeling a shift dress that oozes 60s vibes. She also dons an orange bucket hat, blue crop top, and relaxed blue jeans, showing off her effortless style. The American Idol judge also looks stunning in a floral print dress that channels 70s chic.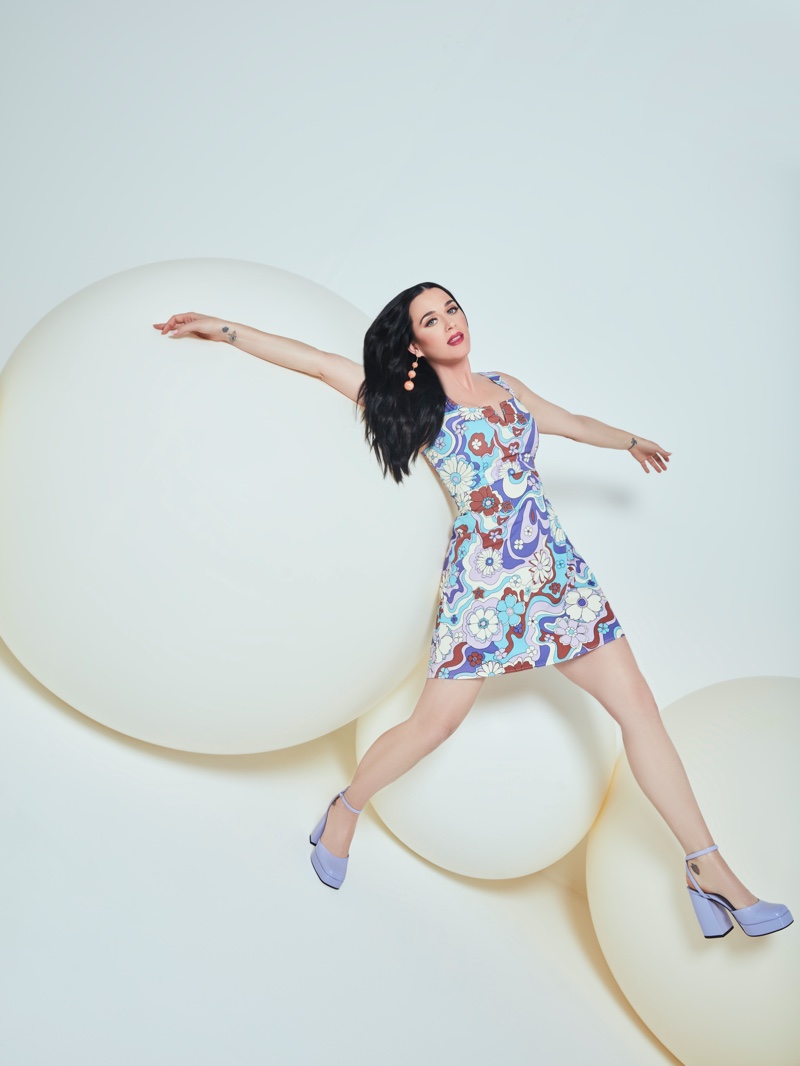 But it's not just about aesthetics; the Katy Perry x About You spring 2023 collection also prioritizes sustainability. Light materials like lace and silk fabrics and sustainable alternatives such as organic cotton, recycled polyester, and water-based PU give the line a soft yet high-quality feel.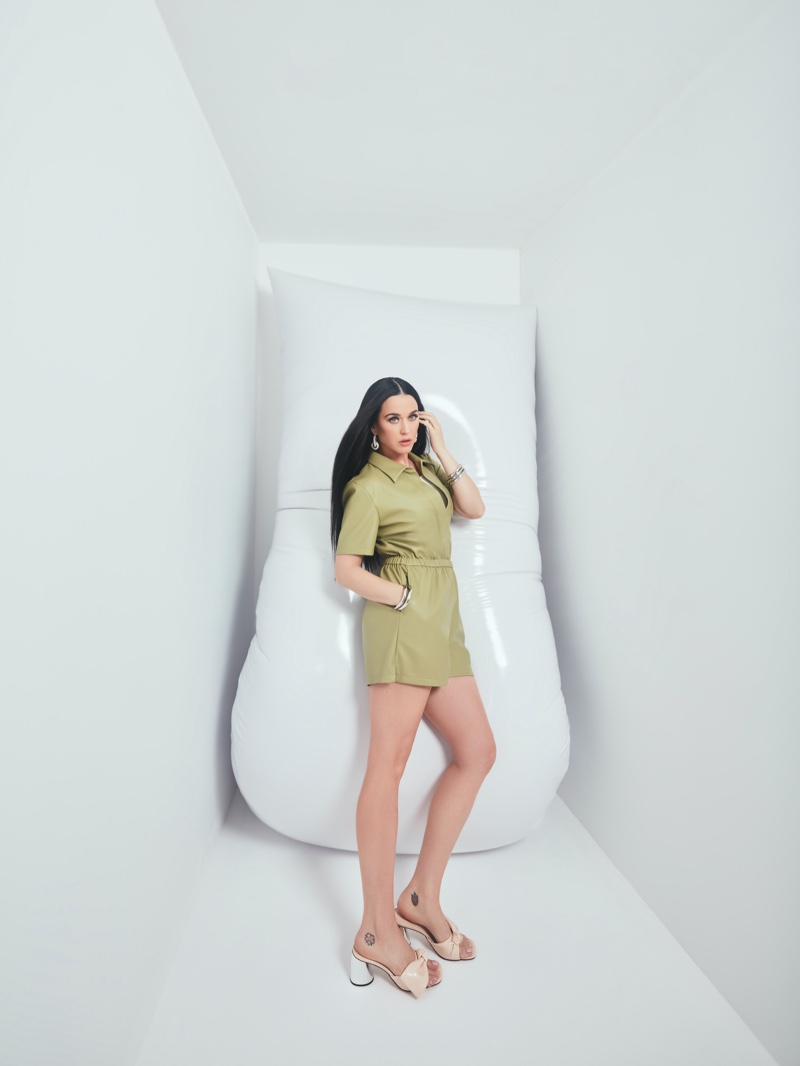 With prices ranging from €24.90 to €119.90, this collection is accessible and perfect for anyone looking to channel their inner pop star.