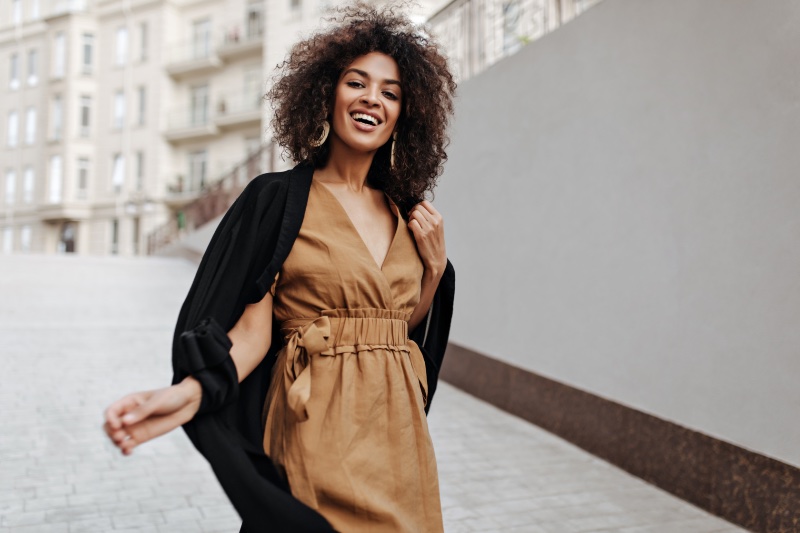 Long dresses or maxis are a staple of any spring and summer wardrobe, but they can also be worn in the cooler months of fall and winter. This timeless garment is an ideal way to make a statement with its elegant appearance that will shine at both day and evening events.
A long dress is an incredibly comfortable and convenient item to have in your wardrobe but can seem intimidating when it comes time to style. Not to worry! You can wear a maxi dress year-round—from the sweltering summer heat through snowy winter days—with one of these eye-catching looks.
How to Style a Long Dress
You can accessorize your long dress during the summertime to create a unique look. If winter comes around, don't be afraid to layer up with different pieces of clothing! The possibilities are endless when it comes to styling maxi dresses—allow your imagination and creativity to run wild to come up with some beautiful dressing ideas.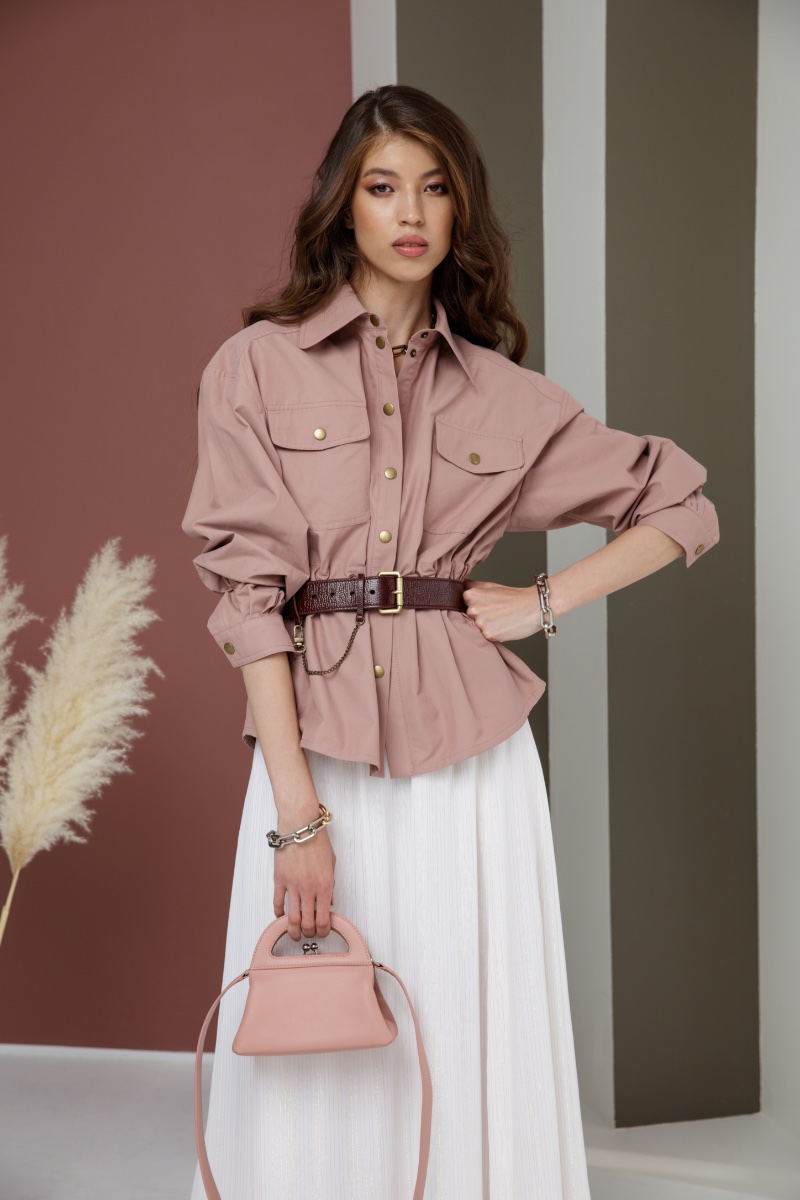 1. Wear Your Maxi Dress with a Shirt
Your long dress and t-shirt are the way to go if you're after a cool yet comfy outfit. Layer the shirt underneath or over your long designer dresses—tie it around your waist afterward for that chic finish! This trendy look works great for both relaxed mornings and summertime fun.
Make a fashion statement by pairing your patterned tops with long dresses. Long-colored dresses are especially striking when paired with white button-up shirts and accessorized stylishly with a sling bag for the ultimate laidback yet chic look.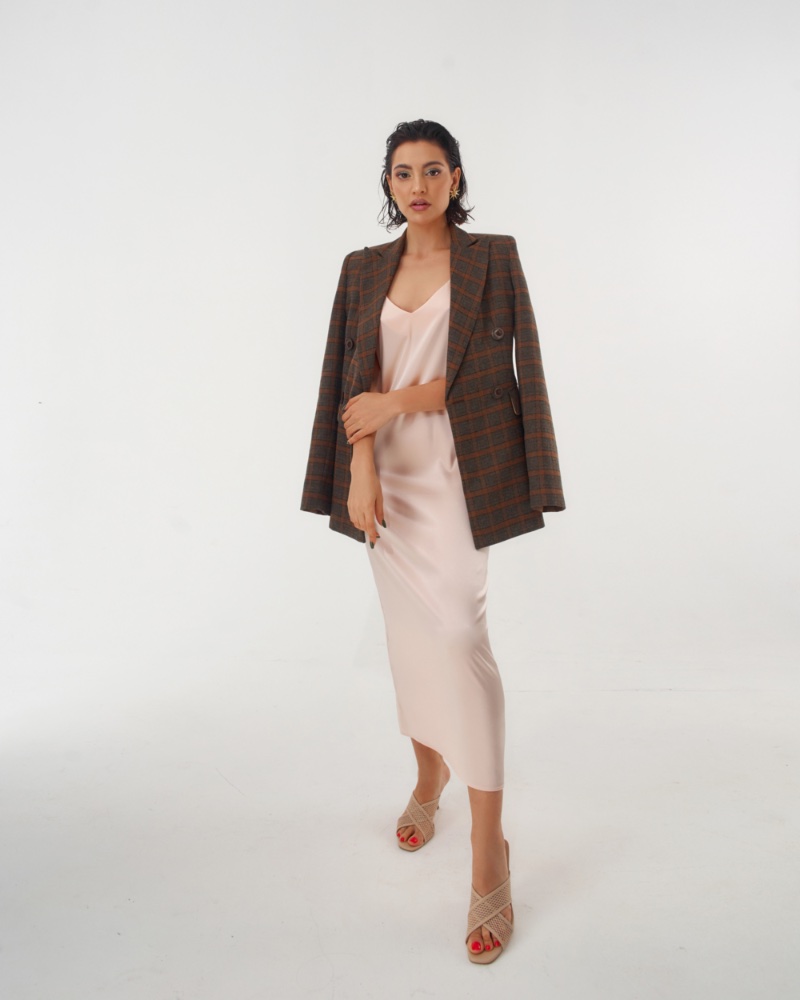 2. Layer a Long Dress with a Jacket or Blazer
Looking for ways to make a long dress work in the colder months? Simple! Add an extra layer of outerwear. A jean jacket is perfect for rainy but not too cold days. This classic combination of denim and a long dress will never go out of style—it's timeless.
Whether you choose a traditional shade or its variations like white wash or black wash, your favorite long dress can find a new life with just one additional piece—the jean jacket.
For a polished and sophisticated vibe, pair your long dress with a blazer. Blazers instantly transform the ethereal look of long dresses into something more business-like yet stylishly chic. But if you'd rather not don jackets or blazers, try layering it up with turtlenecks for an extra touch of classiness.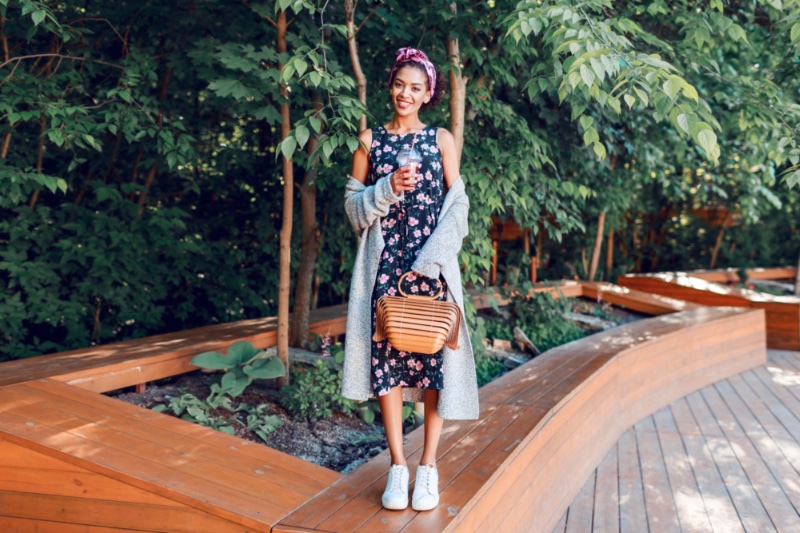 3. Style a Long Dress with a Sweater or Cardigan
Make the most of your fall wardrobe by pairing a chic wool cardigan with your long dress to create an elegant yet cozy outfit. For an extra layer of warmth and texture, opt for a thick sweater instead—giving you all the benefits of a warmer garment while also providing the illusion of wearing two separate pieces!
It's effortless to combine maxi dresses with comfy knits and develop a fashionable, practical outfit. Pair a halter-neck long dress with an off-the-shoulder sweater to create an attractive yet casual look. For the ultimate statement piece, choose either a cropped pullover or one tied up in the middle or on the side for added flair.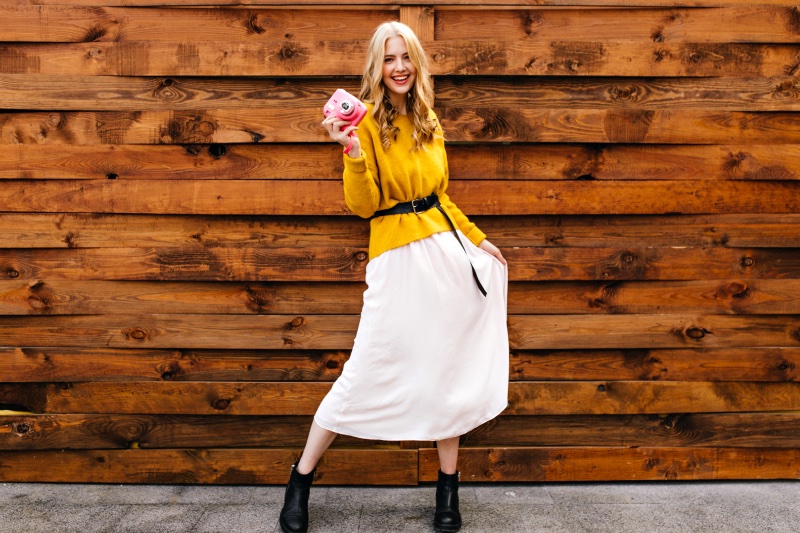 4. Convert Your Long Dress Into a Skirt
Transform your long dress into an effervescent beach-style skirt with a few easy steps! You need to add a belt and secure it with safety pins, then throw on a lovely tank top or blouse for the perfect summer outfit. You'll love how inventive, stylish and effortless this look will be all season long.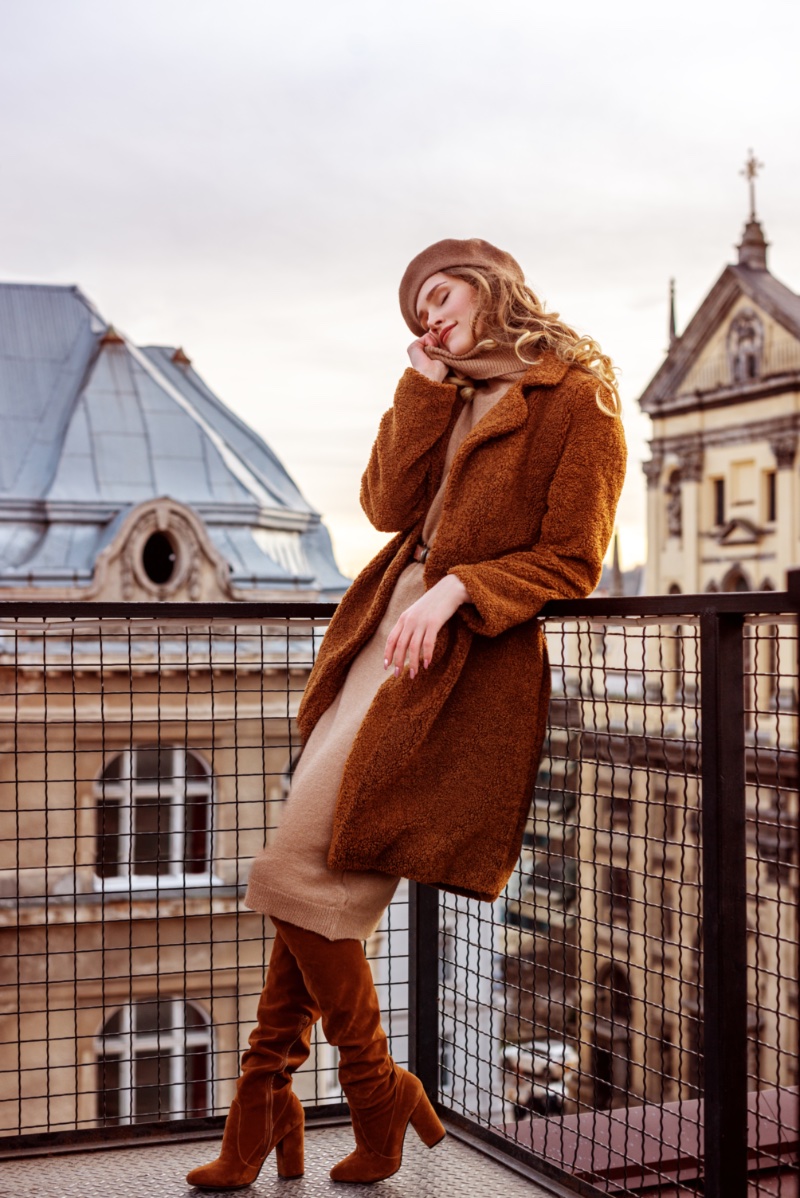 5. Jazz Up a Long Dress with Accessories
To highlight the design of your long dress, be sure to pick the perfect accessories. Consider these attractive options to enhance your ensemble and make a statement:
Belts: Add a belt to add dimension and highlight your entire outfit.
Sunglasses: Don a pair of shades for a summery, beachy appearance.
Earrings: Elevate your long dress with studs or delicate dangle earrings to achieve an effortless, everyday look. Or take the style up a notch and incorporate metallic pieces for special events and added sophistication.
Handbags: When picking an outfit for the workplace, it is best to stick with minimal pieces. However, one can always enhance the look with a chic handbag!
Boots: For an instant boost of style and elegance, opt for long dresses which look fabulous when paired with fashionable ankle boots or knee-highs. The combination creates a longer silhouette that draws the eye from head to toe. You can choose any material you'd like—but suede and leather are timeless classics that will never go out of fashion.
Scarves: Cozy up during winter with an irresistibly cute long-sleeved dress and a chunky knit scarf for warmth, comfort, and style.
Final Words
Long dresses and maxis are versatile wardrobe staples that can be styled in many ways. Whether adding an extra layer of outerwear for colder weather, styling with sweaters and cardigans to create a cozy look, or even converting the long dress into a skirt—there are endless possibilities when it comes to dressing up your favorite long dress.
You can easily take any outfit from day to night with the right accessories, such as belts, sunglasses, earrings, and handbags. So experiment with different looks until you find something that works perfectly.