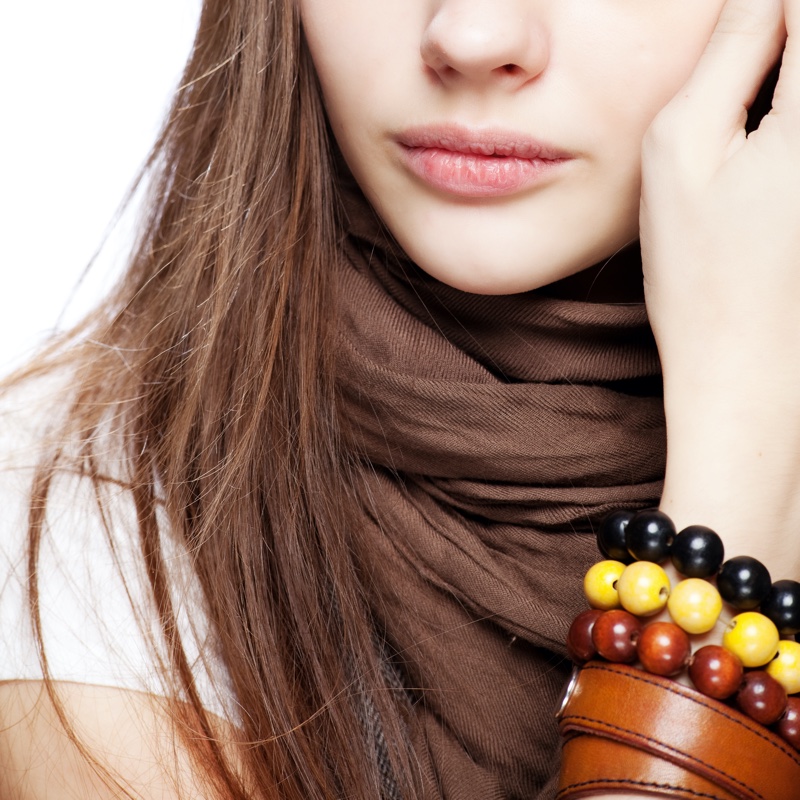 Accessories are the secret sauce of fashion. They have the magical ability to transform an ordinary outfit into an extraordinary style statement. But not all accessories were born the same! Handmade accessories bring a distinctive charm and appeal to your ensemble.
Why Choose Handmade?
Choosing handmade over mass-produced accessories has several perks. Firstly, they ooze individuality. Each piece is unique, and you (probably) won't see another person wearing the same item. 
Secondly, handmade accessories very often uphold superior quality. Crafted with love and care, these items are built to last. Lastly, you support artisans and small businesses by opting for handmade, contributing to a more sustainable and ethical fashion industry.
Now, let's dive into ten unique handmade accessories that can add a special touch to any look:
Hand-Painted Wooden Bangle Sets
A vibrant explosion of colors makes up hand-painted wooden bangles. Each set is one-of-a-kind, making it a sure-shot conversation starter. The brilliant hues and intricate designs are a testament to the artisan's creativity and attention to detail. They can be paired with both casual and formal outfits, giving fun and artistic flair to any look.
Handwoven Shawls
A testament to the artisan's skill, handwoven shawls add elegance and warmth to any outfit. The intricate patterns and rich textures highlight the mastery of the craft. These shawls can seamlessly transition from a functional piece to a stylish accessory, perfect for both cozy winter and breezy summer evenings.
However, according to Shawlovers.com, it is quite common that shawls are titled "handmade" only for marketing purposes, so you'll have to be a bit cautious and look closely at extremely low prices.
Upcycled Statement Necklaces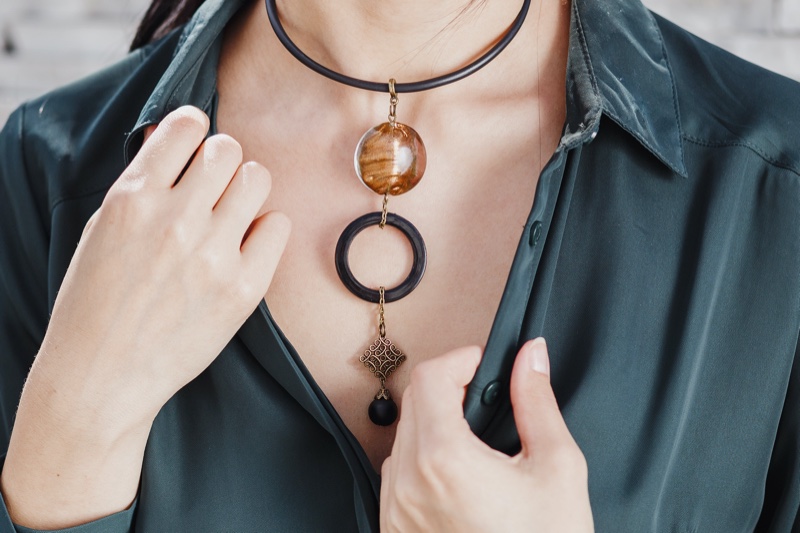 Made from repurposed materials, upcycled necklaces are eco-friendly and stylish. Every piece tells a story of transformation, turning discarded parts into fashionable jewels. They're not just about looking good; they're about feeling good, knowing you're contributing to a more sustainable world.
Handmade Gemstone Rings
A collection of handmade rings showcases natural stones' unbelievable beauty, each piece telling its own tale. The gemstone's vibrant colors and unique shapes make these rings a statement piece. Plus, many stones have symbolic meanings or are believed to carry certain energies, adding a personal touch and meaning to your accessory.
Handmade Straw Hats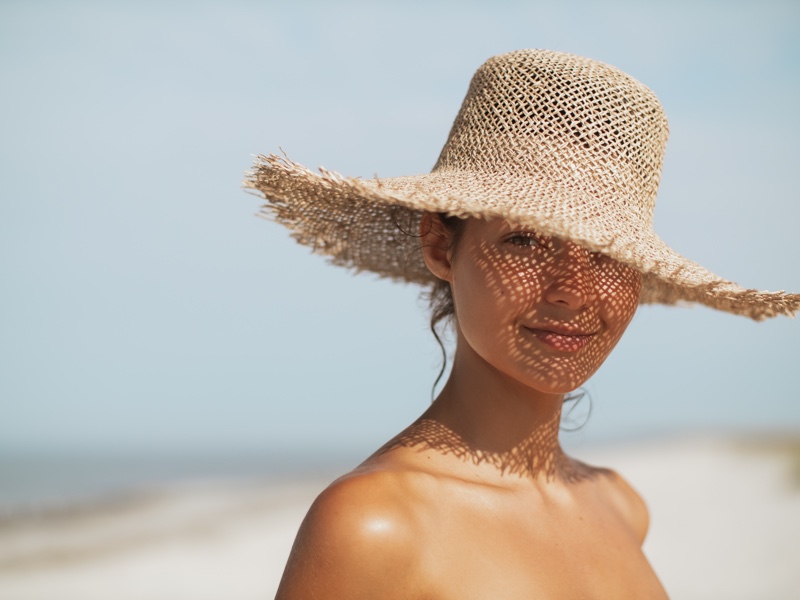 Perfect for sunny days, straw hats combine function and fashion in the best way possible. Each handmade straw hat is carefully woven, ensuring durability and comfort. They're a perfect accessory for beach outings, picnics, or any sunny day adventure.
Here too, we suggest you be quite picky, as anyone can brand a mass-produced straw hat as handmade, so it's better to investigate the shop before making your purchase.
Artisanal Leather Handbags
Crafted with superb precision, these handbags are full of style. The rich texture of leather, combined with meticulous craftsmanship, results in a purse that's not only chic but also (very!) long-lasting. Handmade leather bags are versatile and suitable for both day-to-day use and special occasions.
Handcrafted Beaded Bracelets
Beaded bracelets, when styled right, can add a pop of color to any look. The combination of different bead sizes, colors, and shapes makes each bracelet unique. They're an excellent way to add a boho-chic vibe to your style.
Handmade Belt Buckles
A memorable way to cinch your style, handmade buckles are sure to turn heads. Crafted with various materials like metal, wood, or even ceramics, each handmade belt buckle is a work of art. They can be paired with a simple belt to elevate your outfit instantly.
Hand-Crafted Hairpins
These hairpins are a subtle yet stylish way to accessorize your hair. They can transform your hairstyle from ordinary to extraordinary with delicate designs and a touch of vintage charm. They're perfect for adding a hint of elegance to any hairdo.
Handmade Sunglasses
Shades like these are super unique! Handmade sunglasses are made with superb attention to detail; undoubtedly, this is the chicest way to protect your eyes! There is an excellent variety of designs out there, so you can find a pair that reflects your personal style. True to your expectations, these glasses boast exceptional quality!
Where to Find Handmade Accessories?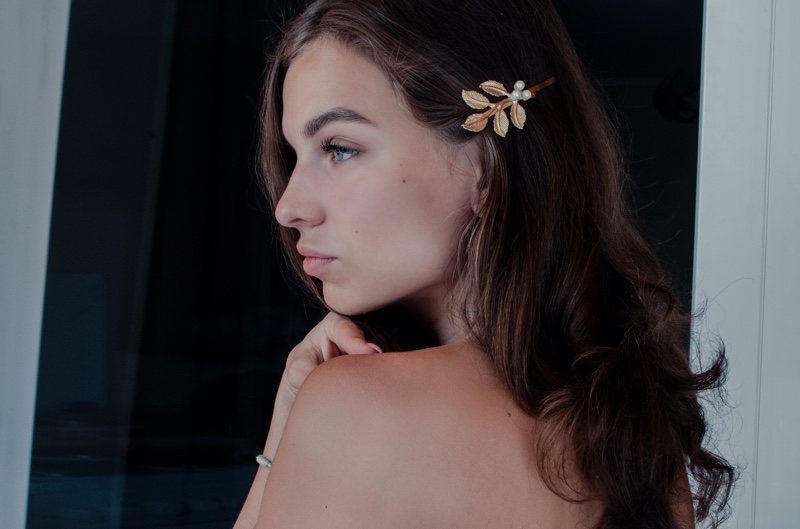 Etsy
The #1 Online Marketplace for handmade wonders – Etsy is a mega-popular online platform where independent creators and artisans sell their products. Etsy is a treasure trove of unique, handcrafted accessories, from intricate jewelry to handwoven shawls.
Local Artisan Fairs
Discovering craftsmanship in your community, what can be better? Artisan fairs or craft markets are excellent places to find local handmade accessories. They can be found in various locations, including local event listings, social media platforms, community centers, and farmers' markets.
Artisanal Boutiques
Small artisanal boutiques often carry unique, handmade items that you won't find in larger retail stores. These boutiques curate their collections carefully, often focusing on local or ethical artisans.
Fair Trade Shops
Fair Trade shops sell products made by artisans who are paid fair wages and work under safe conditions. By purchasing from these shops, you're supporting ethical practices and helping artisans worldwide earn a sustainable income which is important for ethical consumerism.
Google
This makes discovering hidden gems made easy! Never underestimate the power of a quick online search. If you're looking for a specific accessory, try googling the item with the term "handmade" added at the end.
You might be surprised at the unique, beautiful items you can find from lesser-known artisans or small online boutiques that don't have the same visibility as larger platforms. This method can lead you to discover some truly amazing pieces.
The Joy of Supporting Authentic Artisans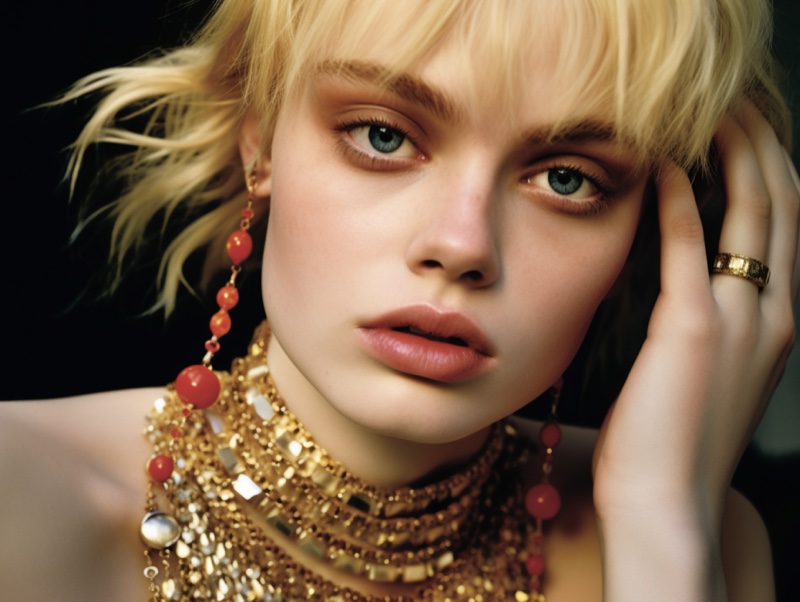 Handmade accessories are much more than mere adornments. They are reflections of the artisan's passion and a celebration of their unique, rare skills. By choosing handmade, you're not only selecting a high-quality, uncommon product, but you're also contributing to preserving the rich tradition of craftsmanship.
It is a joy to support artisans who pour their hearts and souls into creating one-of-a-kind pieces. Furthermore, in many cases, it encourages the use of sustainable materials and methods, promoting an ethical approach to fashion.
So next time you plan shopping, remember the charm and elegance handmade accessories bring. Embrace the uniqueness, the quality, and the story behind each piece. Because when you choose handmade, you're not just making a fashion statement—you're making a statement about who you are and the world you want to live in.