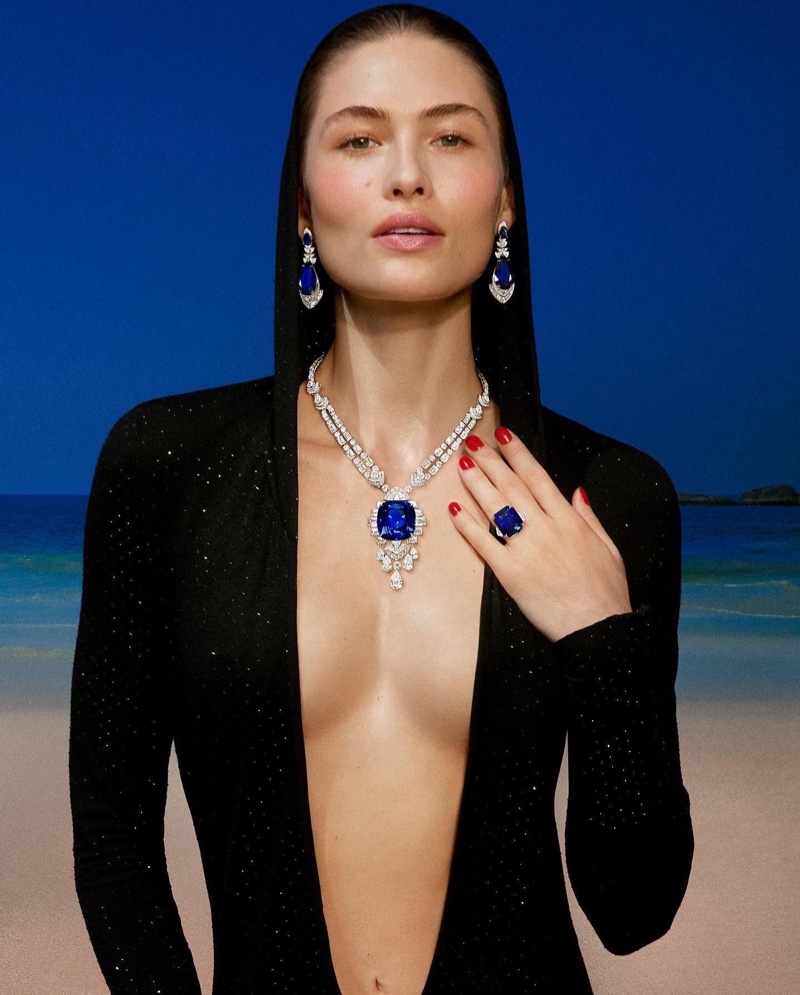 British luxury jeweler Graff unveils Chapter II of its Graffabulous collection. Models Grace Elizabeth, Aya Jones, and Qun Ye are featured in the campaign images. The captivating photographs were taken by photographer Carlijn Jacobs and show the trio against a background of blue ocean.
Graff Graffabulous Chapter II Jewelry 2022 Campaign
The second line, which reflects the gems' extraordinary beauty, is titled The Goddess of Divinity. Altogether, Graffabulous will have six chapters. A number of designs feature blue sapphires that stand out, as shown by model Grace Elizabeth who wears a dazzling necklace, earrings, and ring.
Related: Grace Elizabeth Wows in Victoria's Secret Dream Angels Summer 2022 Campaign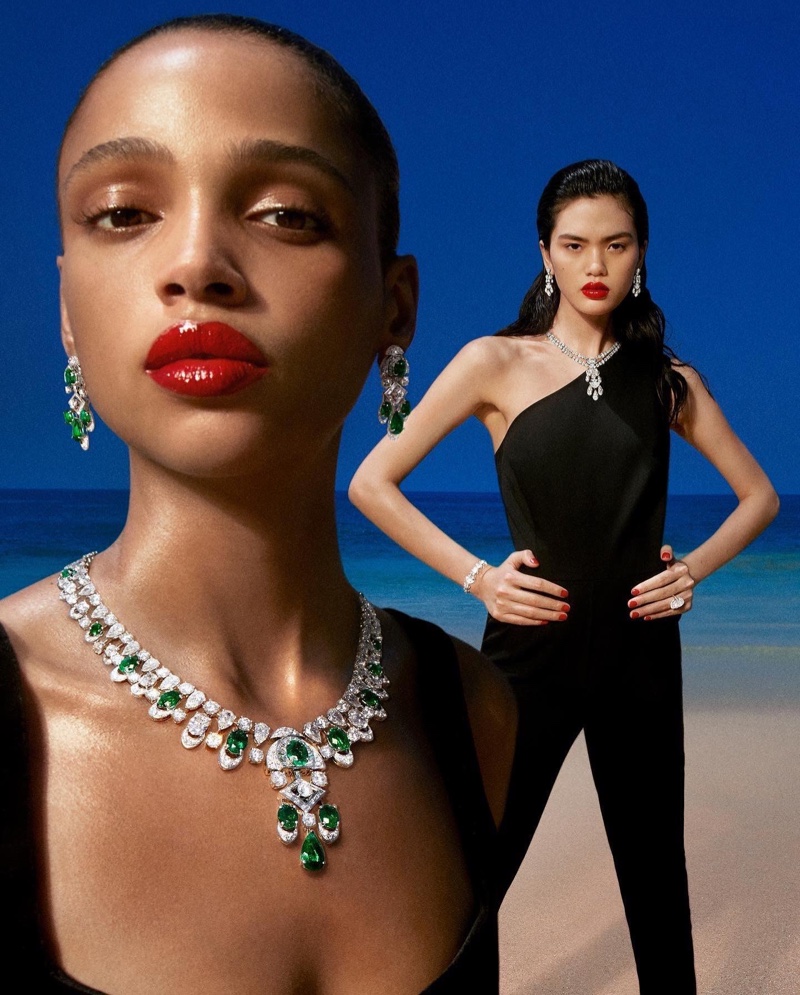 In one of the photos, Aya Jones also wears green emeralds paired with custom-cut diamonds. In yet another picture, Qun Ye can be seen modeling the Diamond High Jewellery. Imruh Asha styles the shoot with black apparel, contrasting the colorful gems, while hairstylist Anthony Turner works on their polished tresses.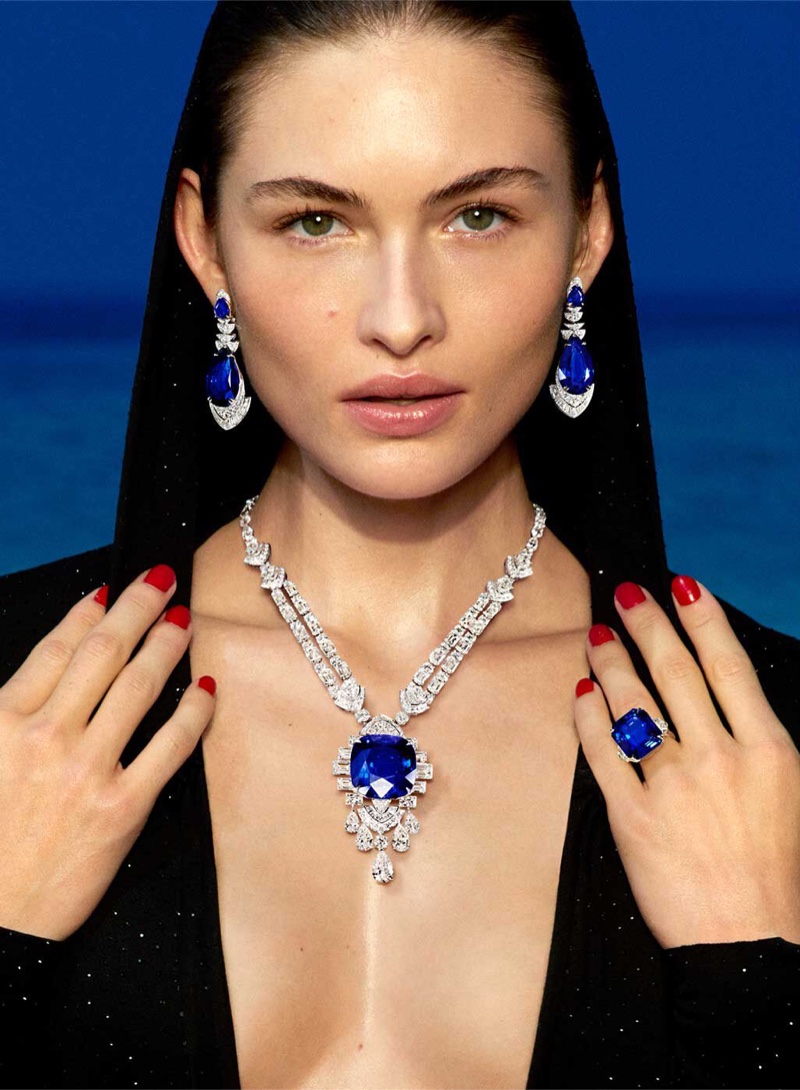 Lynsey Alexander works on makeup for the jewelry shoot. The Style Council is in charge of the campaign's creative direction, which also includes a film where a narrator asks, "where does the ocean end?"