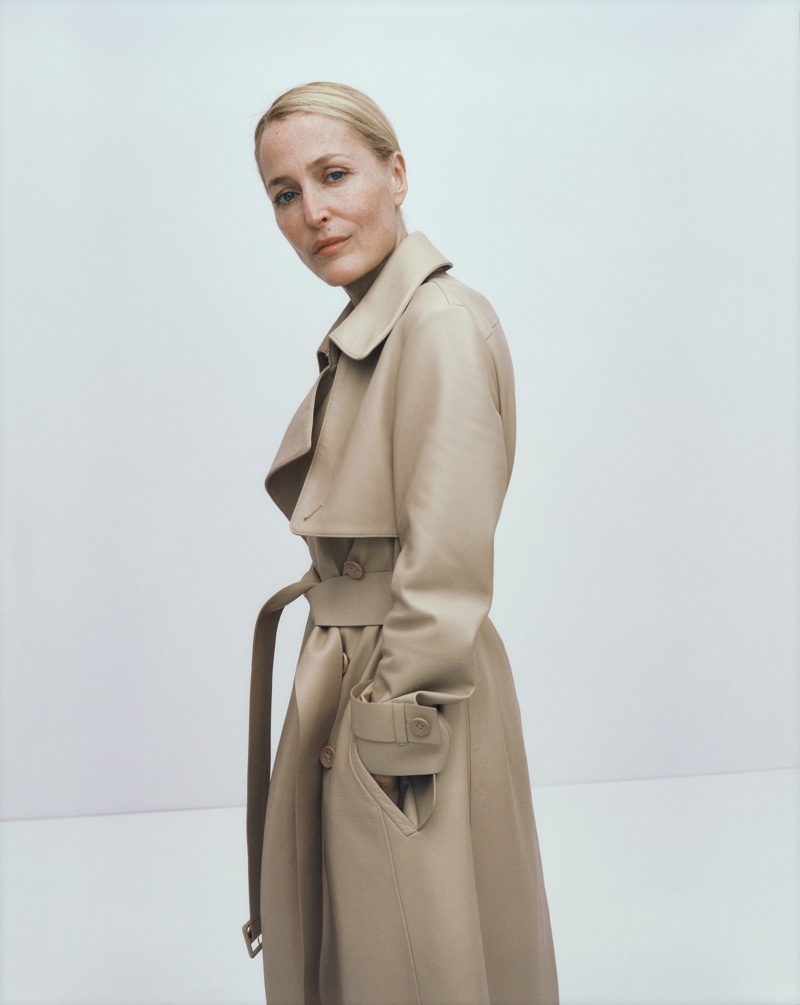 Chloe's pre-fall 2022 campaign features the captivating Gillian Anderson as its face. The American actress appears in a series of studio images captured by photographer Zoe Ghertner. Styled by Camilla Nickerson, the blonde beauty wears a wardrobe of chic and neutral outfits.
Chloe Pre-Fall 2022 Campaign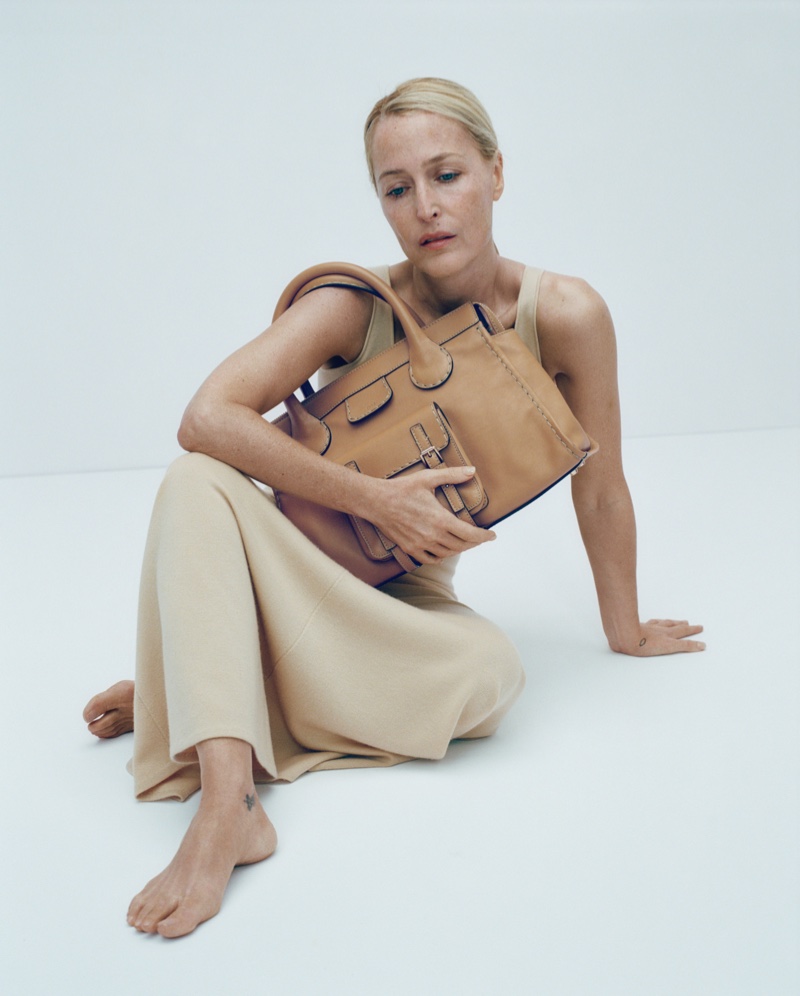 Gillian Anderson strikes a pose with her hands tucked into the pockets of a tan trench coat in one of the photographs. In another picture, she is seen lounging on the ground while carrying the Edith bag. She also poses with the Mony bag for the third picture in the series.
Related: Gillian Anderson Poses for Max Abadian in Red UK Feature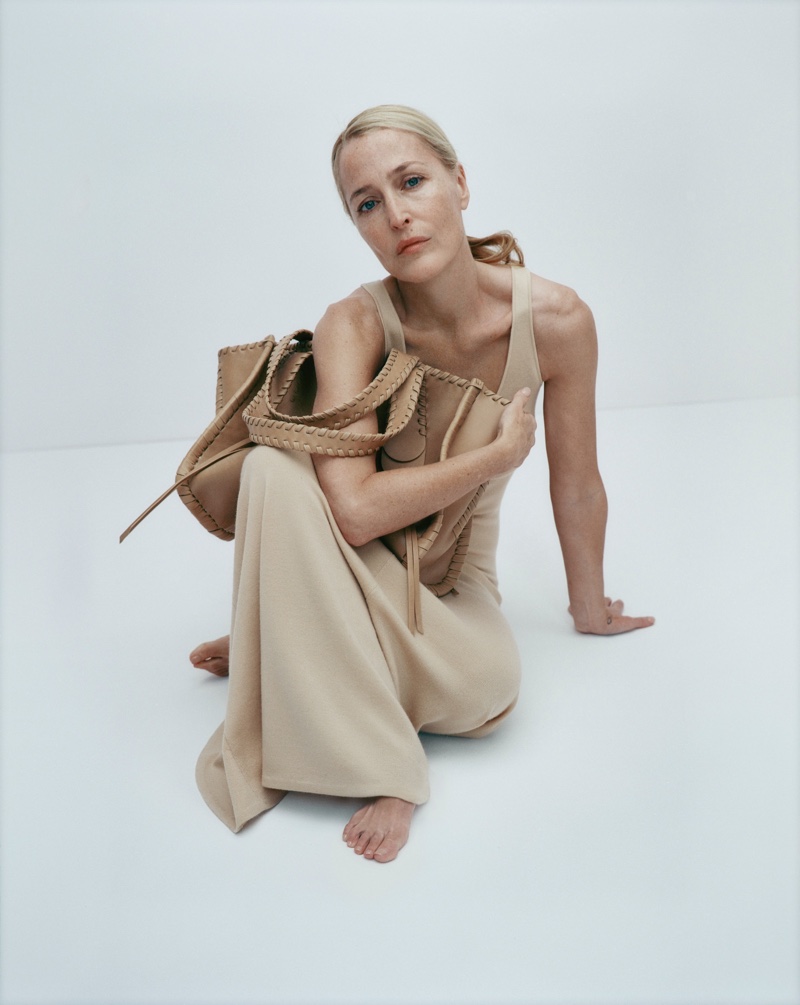 Peter Miles works on the fashion shoot in the role of art director. In addition to the photographs she posed for Chloe, Gillian Anderson appeared in the shoot for Loewe's Amazona bag, which was revealed last year.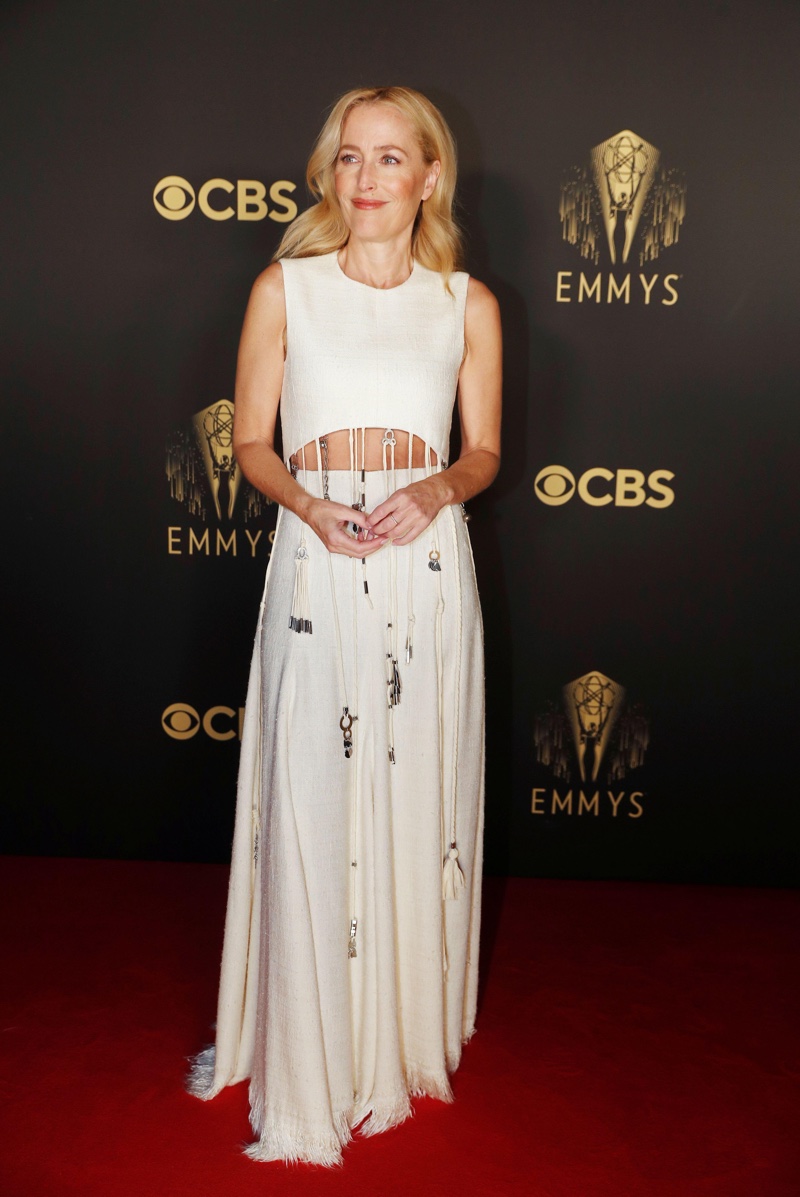 On the red carpet of the Primetime Emmys in September 2021, Gillian Anderson looked striking in a custom Chloe look. She won the award for outstanding supporting actress in a drama series at the ceremony. The star wore a white top and bottoms with a fringed and tasseled design for the ensemble.