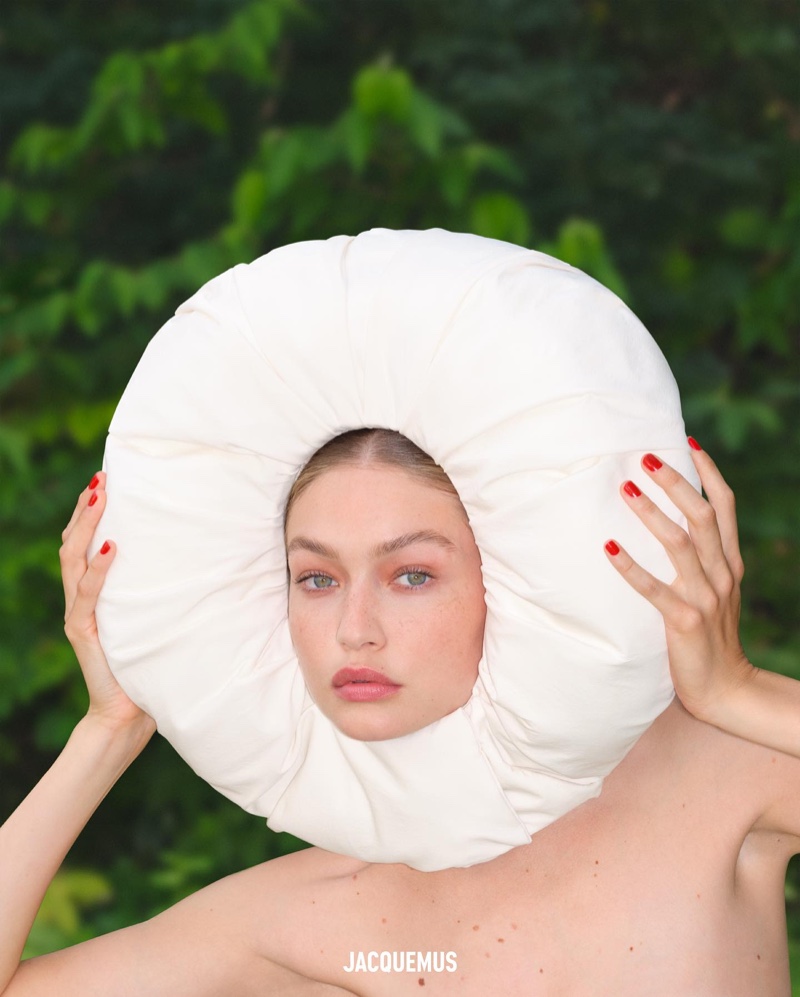 When style continuously takes on new forms, Gigi Hadid serves as the face of Jacquemus' playful fall 2023 campaign. Aptly named Le Chouchou, the collection takes you on a fashion journey. The designs feature a nod to the ever-graceful Princess Diana with an 80s aesthetic.
Gigi Hadid for Jacquemus Fall 2023 Campaign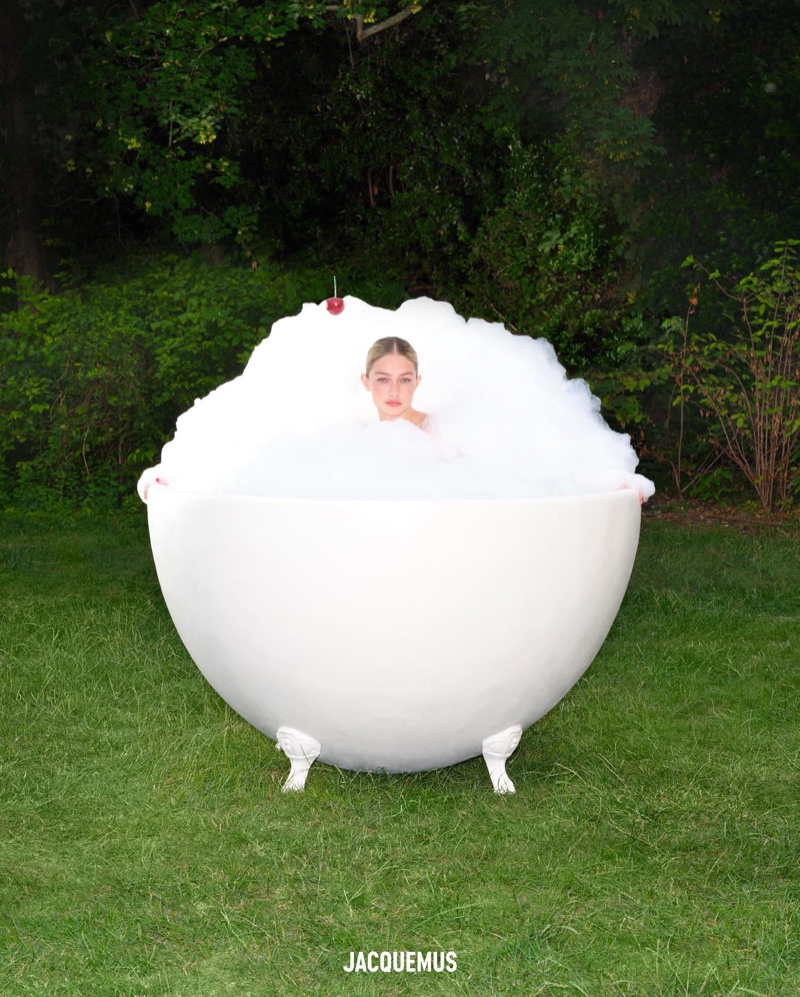 Photographer Johnny Dufort collaborates with stylist Ursina Gysi, crafting images that resonate beyond the frame. In the Jacquemus fall 2023 campaign, Gigi strikes poses that rewrite the norms, such as her debut in a ball-shaped dress that defies gravity.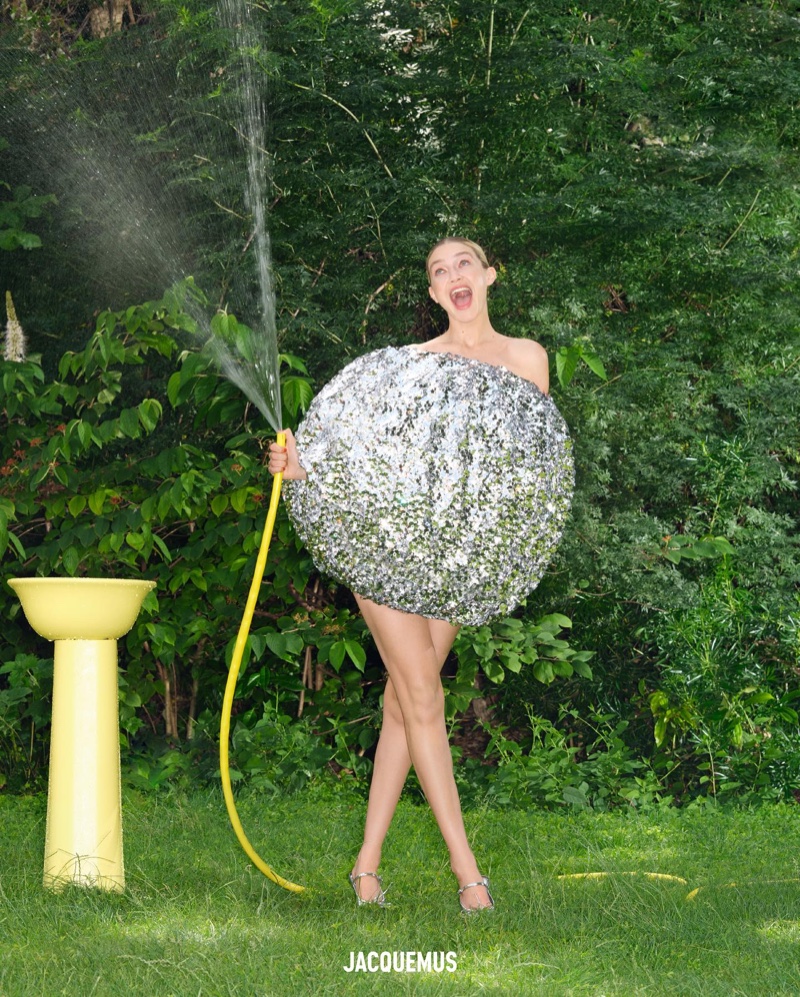 Another standout: an off-the-shoulder dress with polka dots accentuated by mutton-chop sleeves, playing a daring game with proportion. It"s a statement challenging the traditional fabric of elegance.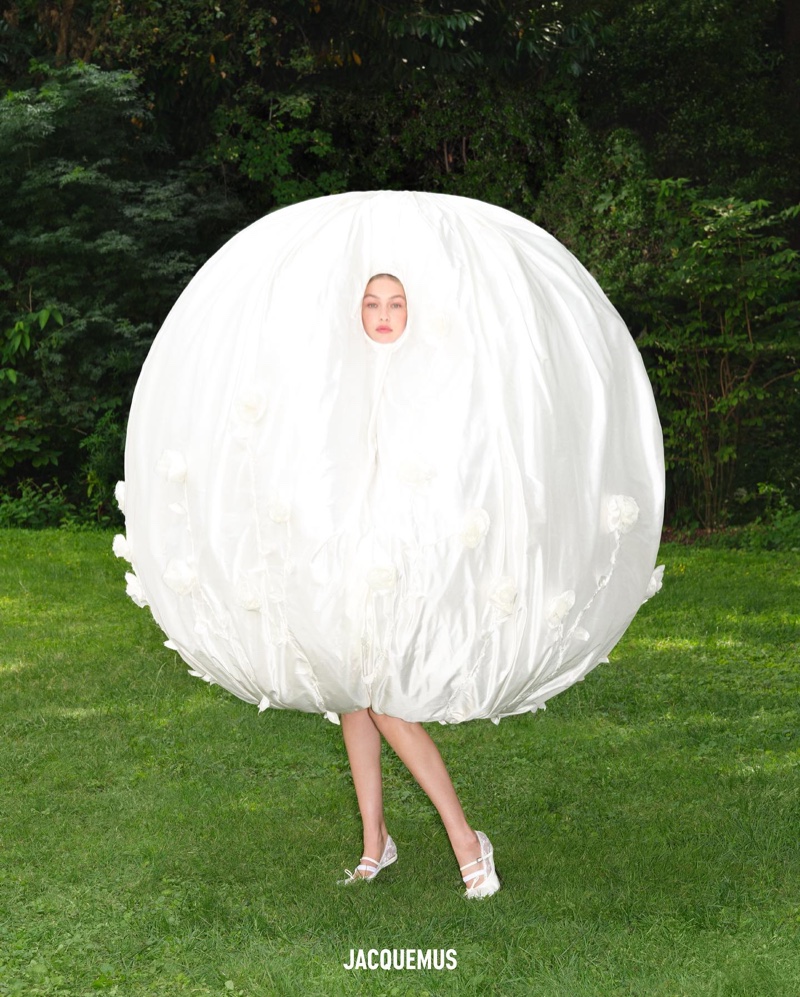 Gigi's allure transcends the usual. In one intriguing photograph, she reclines in a round tub, bubbles frothing around her like a glass of champagne topped with a single cherry. Another frame zeroes in on her face, adorned by a circular headpiece, adding a sculptural element to the campaign.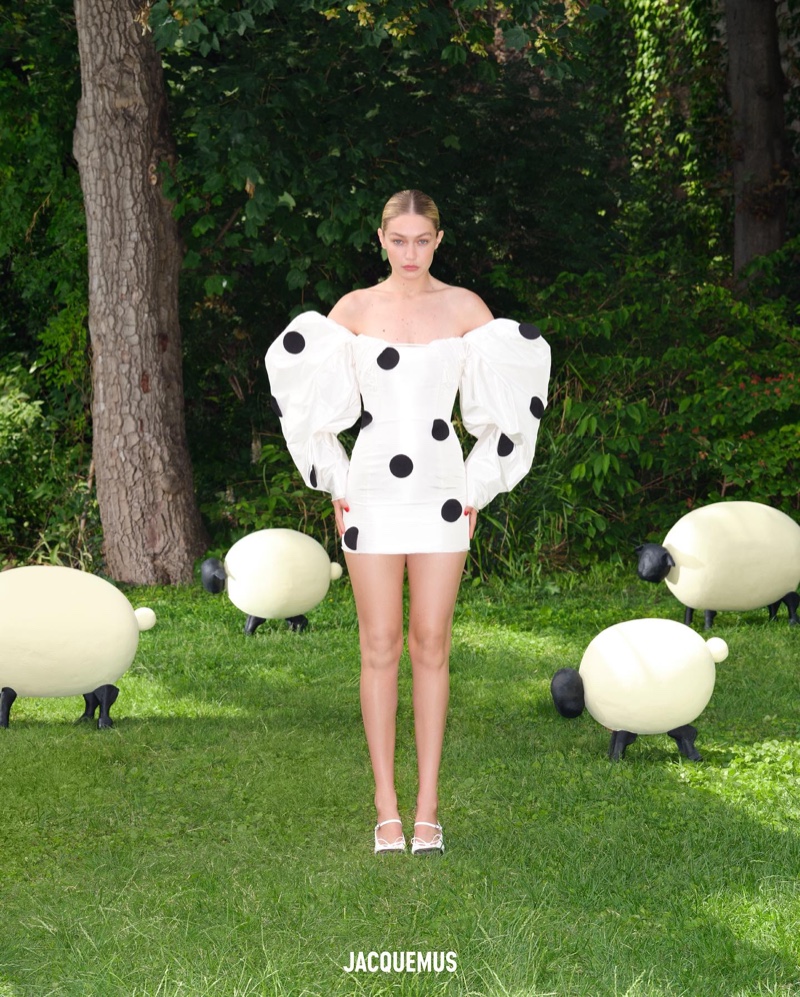 This season, Gigi isn't just gracing Jacquemus; she's also the face of Versace and BOSS. Yet, it's here in the Le Chouchou collection that she engages in a playful yet polished dance with the camera.