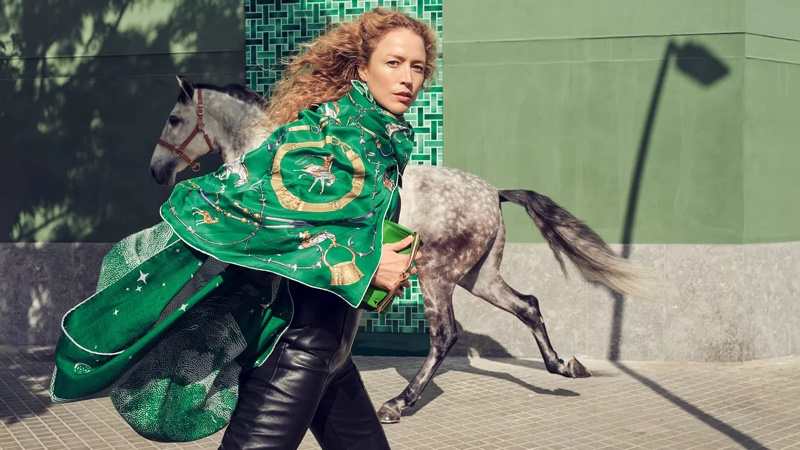 As the leaves begin to turn, so does the world of fashion, unveiling its treasures for the cooler seasons. This year, Hermès debuts its fall-winter 2023 campaign featuring none other than leading model Raquel Zimmermann.
Captured through the lens of Nathaniel Goldberg, the advertisements highlight Hermès' iconic offerings. Printed scarves seem to sway in the wind, leather bags beckon with a tactile allure, and tailored jackets command attention without uttering a word.
Hermès Fall/Winter 2023 Campaign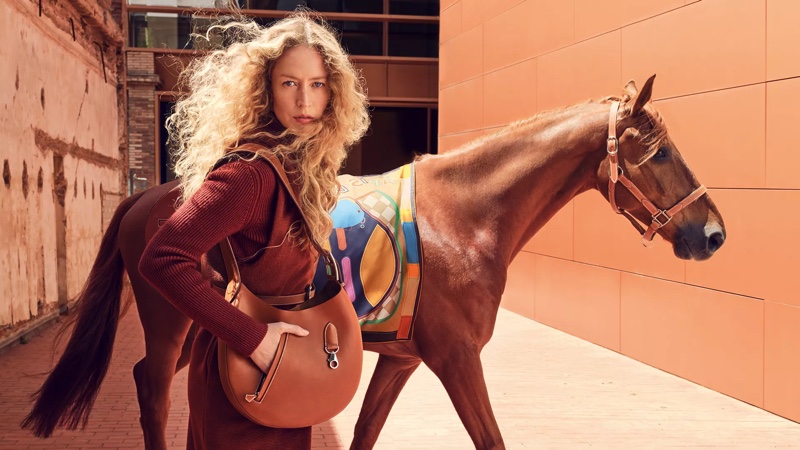 Styled by Rae Boxer, the Hermès fall 2023 campaign uses a palette that mirrors the richness of the season. Colors like red, orange, and green emerge not just as shades but as the emotional undertones of autumn itself. Klervia Gabaud, the shoot's art director, orchestrates this visual symphony.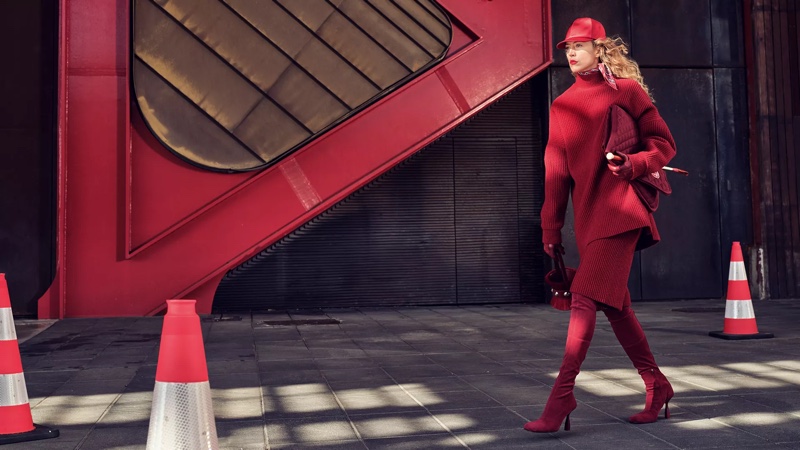 The mood is one of quiet luxury, a theme picked up and quietly amplified by Stephane Lancien's hair styling and Karim Rahman's understated makeup. This aesthetic harks back to Hermès' roots—born as a harness workshop in Paris, the handbag brand has always mixed sophistication with practicality.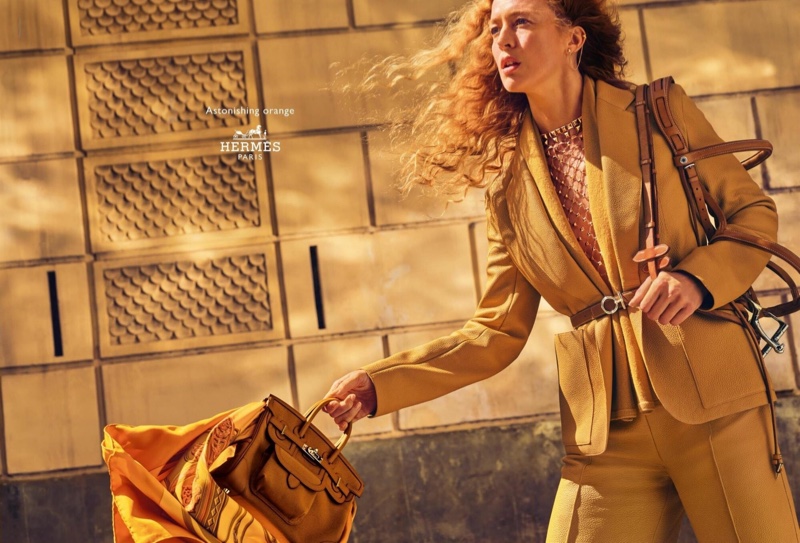 If you're interested in more fall offerings, you might want to take a look at Loro Piana's autumn campaign. Raquel Zimmermann also fronts the latter brand's imagery, showing her longevity.