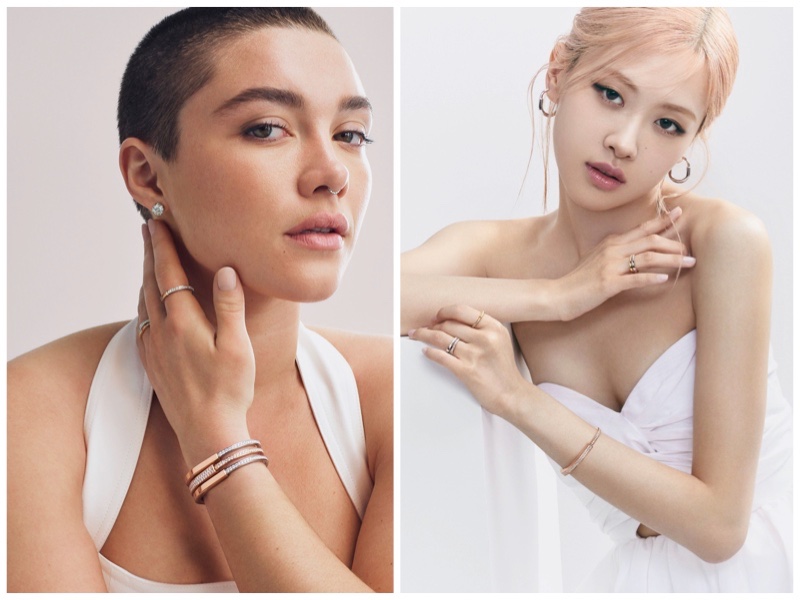 Tiffany & Co., the legacy jewelry brand, unveils a new campaign with its Tiffany Lock 2023 collection. Spearheading the campaign are Tiffany & Co.'s notable house ambassadors: Florence Pugh, ROSÉ of BLACKPINK, and Nancy Ajram, each embodying the spirit of the collection in their unique ways.
It's a line symbolizing unbreakable bonds, inspired by an archival padlock from 1883. The collection includes an assortment of pendants, rings, earrings, and bracelets that echo the language of everlasting love. This sentiment is seamlessly woven into the fabric of Tiffany's heritage, as seen in the Tiffany Lock motif that has been a brand signature for over a century.
Florence Pugh for Tiffany & Co. Tiffany Lock Campaign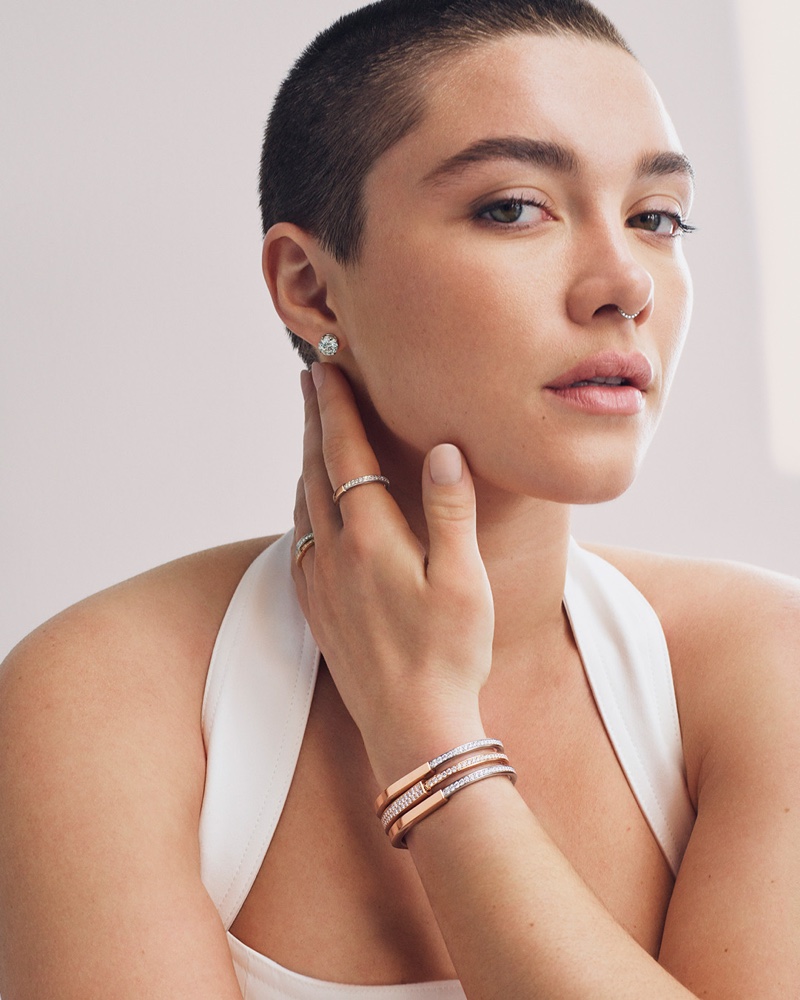 Making her debut as a newly appointed ambassador for Tiffany & Co. is actress Florence Pugh, renowned for her captivating performances on the silver screen. Marking a significant departure from her typically blonde look, the actress sports a striking buzz cut.
It's an unexpected accompaniment to the studded diamond earrings and an array of rings she dons from the collection. This collaboration follows her dramatic stint in recent Valentino Beauty advertisements.
ROSÉ for Tiffany Lock Campaign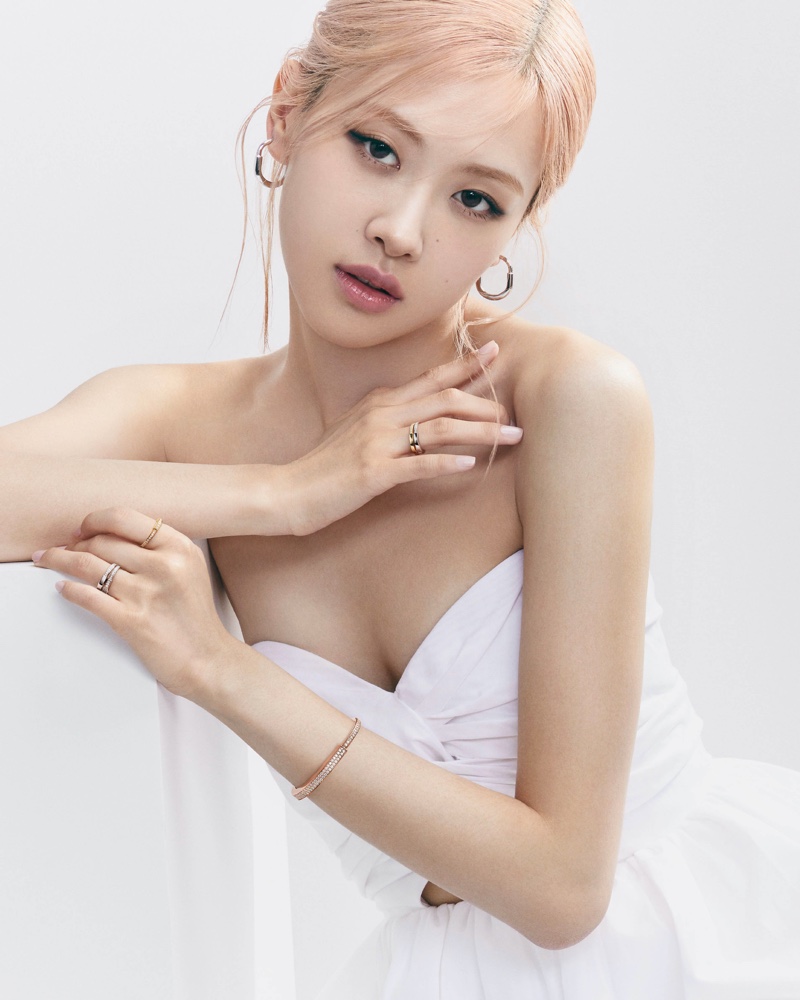 Returning to the fold is BLACKPINK's ROSÉ, a Tiffany & Co. ambassador since 2021. She pairs her elegant white outfit with statement hoop earrings and rings, echoing her previous collaboration with the Tiffany Lock campaign earlier this year and her stint as the cover star of ELLE Korea.
Nancy Ajram for Tiffany Lock Campaign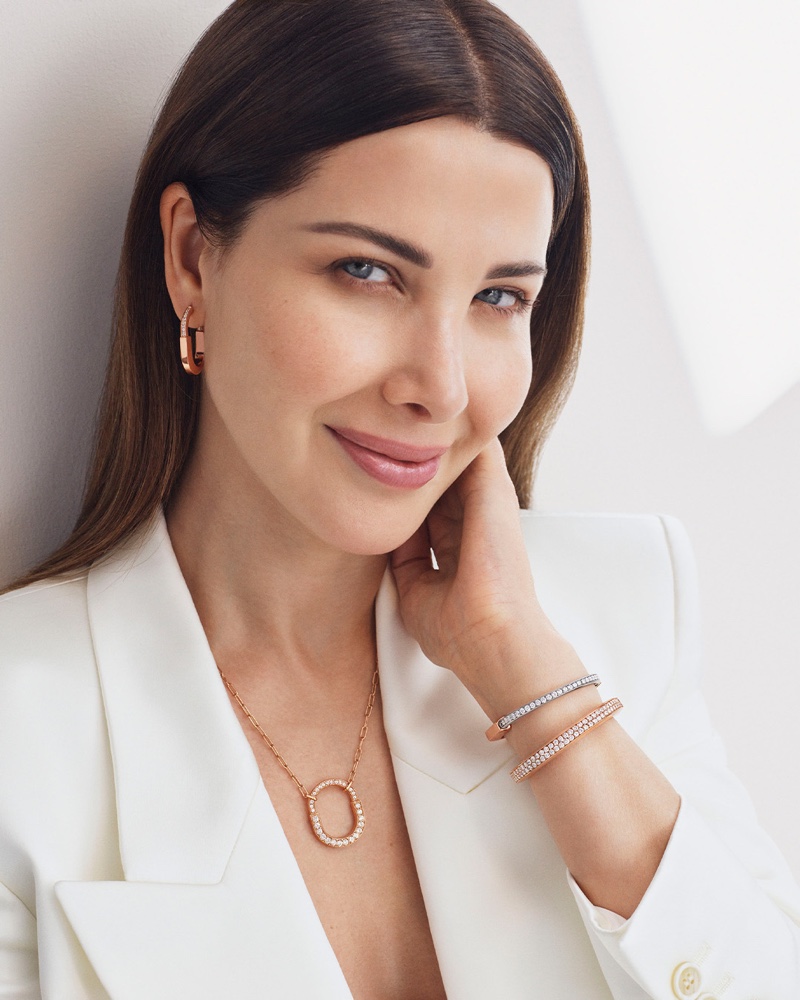 Lebanese singer Nancy Ajram brings a touch of sartorial chic to the campaign as she styles layered bracelets and a pendant necklace with a crisp white suit jacket. The images feature the ambassadors against minimalist backdrops, letting the intricate designs of the expanded Tiffany Lock collection take center stage.