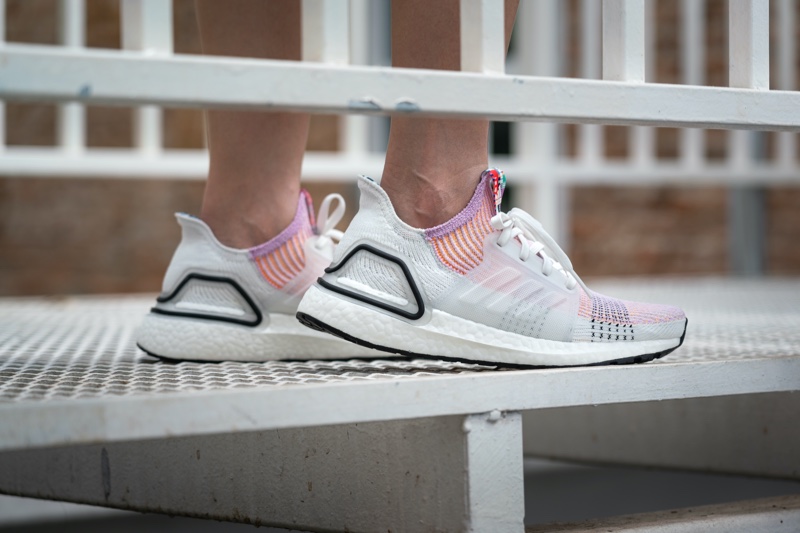 Touted as "the best running shoes ever" by countless sneaker enthusiasts, adidas Ultraboost Sneakers have named itself an icon in the athletic apparel industry and streetwear culture. Ever since its first launch in 2015, these three angled striped sneakers have quickly expanded with new colorways and designs set with newly improved standards of performance shoe technology.
In this article, we will take a closer look at five of the most popular adidas Ultraboost styles for women that strike the perfect balance between style and durability. Shop women's Ultraboost styles at GOAT and Flight Club.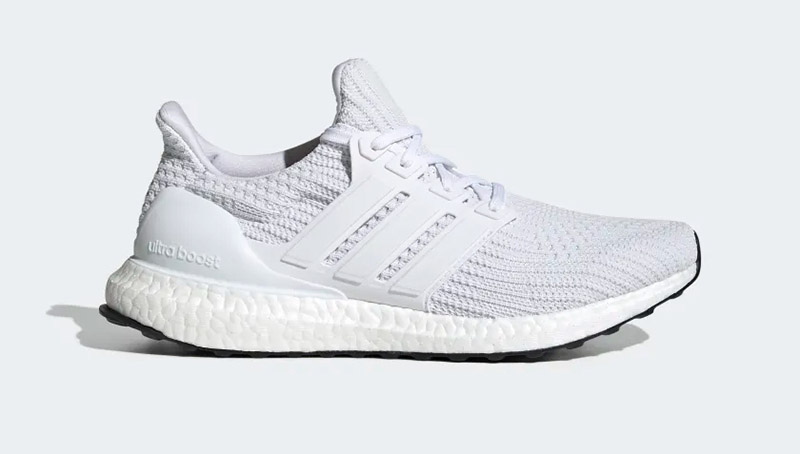 Women's Ultraboost 4.0 Triple White
From its predecessors that got many people forming lines at stores, the Ultraboost 4.0 Triple White kept its popularity raging since its release in late 2017. One notable difference when you compare the 4.0 version with the previous ones is the pattern of the primeknit upper. This dual-purpose sneaker doubles up as running shoes and lifestyle sneakers with cloud-like cushioning and ankle support. So whether you're exercising or just out for a casual walk, these pairs are hands down one of the most comfortable shoes to wear.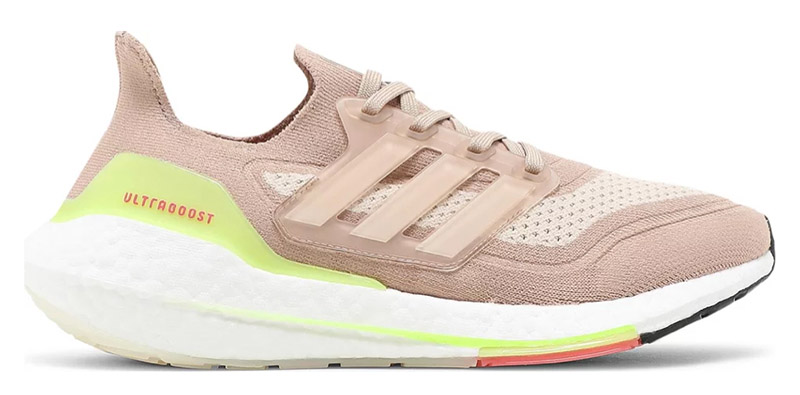 Women's Ultraboost 21 Ash Pearl Halo Ivory
adidas again raised the bar to the next level by featuring a two-toned color scheme of tan and gray with 6% more Boost capsules to take a fresh take on the classic training silhouette. Through the help of adidas' top performance technologies, the Ultraboost 21 has been revamped from the ground up to provide smooth ride transitions and a firm underfoot, despite having a soft cushion. The foam in the heel also creates rails or sidewalls that cup the sneaker's heel, which in turn, gives such great step-in-comfort.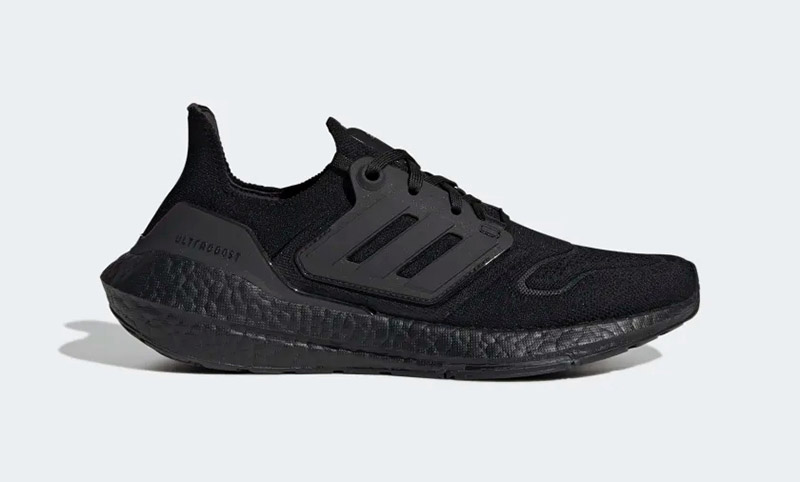 Women's Ultraboost 22 Triple Black
adidas continued to step up its footwear game when it introduced its Ultraboost 22 Triple Black, which harnessed the same technology as its predecessors. The form of its padding throughout the upper gives a snug feel, making it ideal for daily runners who want to look after their joints. It is crafted with a cushy Boost midsole that is well-known for being one of the most comfortable technology on the market today. The Ultraboost 22 has also wowed many with its strength to withstand miles and miles of pounding pavement without feeling uncomfortable.
Women's Ultraboost 3.0 Grey Four
Released in mid-2017, the Ultraboost 3.0 features two different shades of grey along with grey accents cradled on its translucent cage, inner liner, heel counter, and laces. Compared with versions 1.0 and 2.0, this sneaker adds a sufficient layer of comfort that is enough to keep your shoes in place to avoid injuries while running or doing weighted exercises like deadlifts. This makes it ideal for fitness fanatics and women who stand on their feet all day.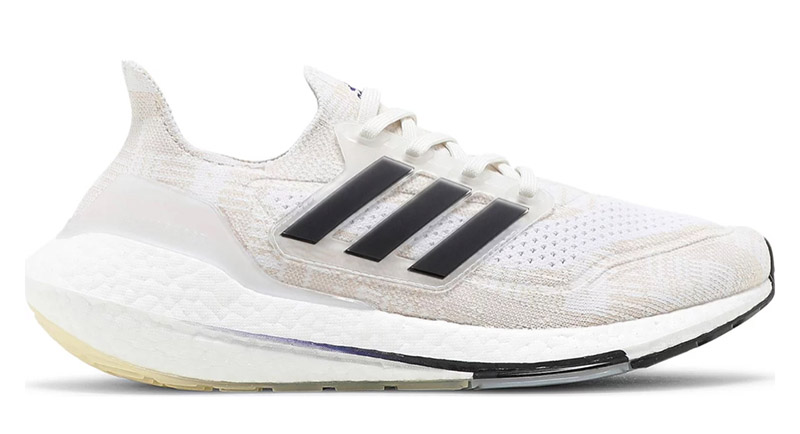 Women's Ultraboost 21 Primeblue Non-Dyed Black
These adidas Ultraboost Sneakers remain the leader of comfort and a timeless icon that is particularly eye-catching thanks to its non-dyed black color. Made with recycled polyester from beaches and coastal communities, the Primeblue material offers a sustainable option with zero performance sacrifice. This checks all the boxes from responsiveness to midfoot support. And the sneakers are also amplified with 20% extra Boost foam for the ultimate comfort of its users. And there's nothing wrong with finding new styles to wear. Find other women's sneakers here.