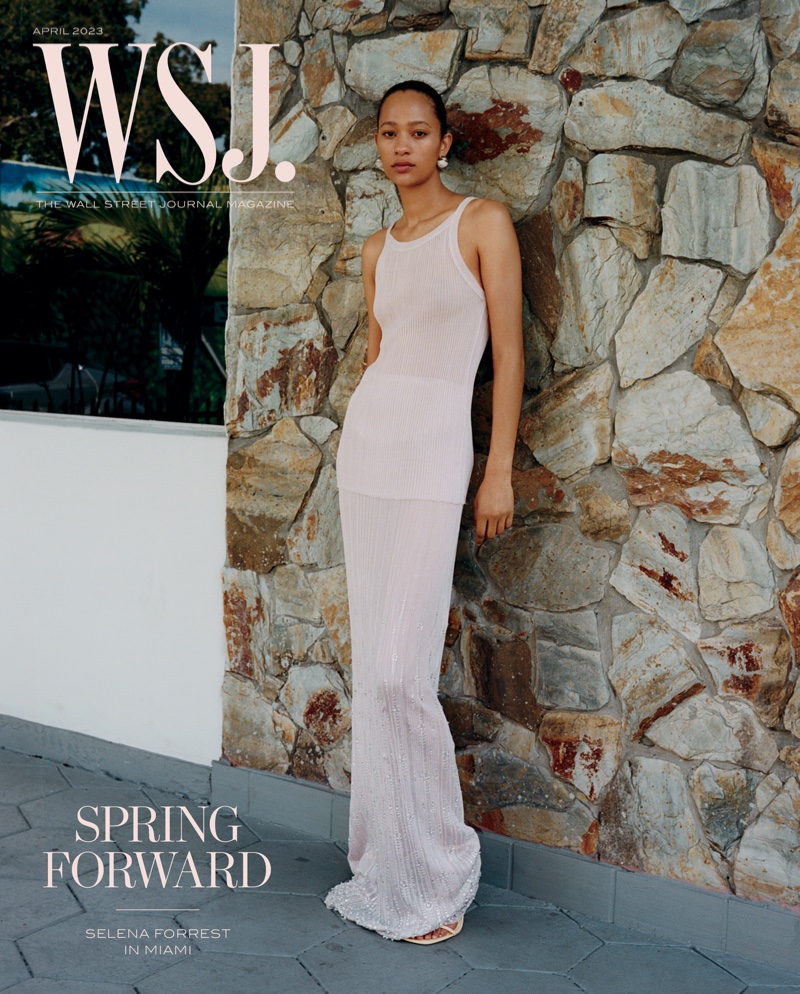 Selena Forrest takes center stage on the cover of WSJ. Magazine's April 2023 issue, shot by Angelo Pennetta in Miami. The rising star looks stunning in a Givenchy knit top and sheer skirt with Ferragamo sandals, embodying the effortless elegance of spring fashion.
Selena Forrest for WSJ. Magazine April 2023 Cover Shoot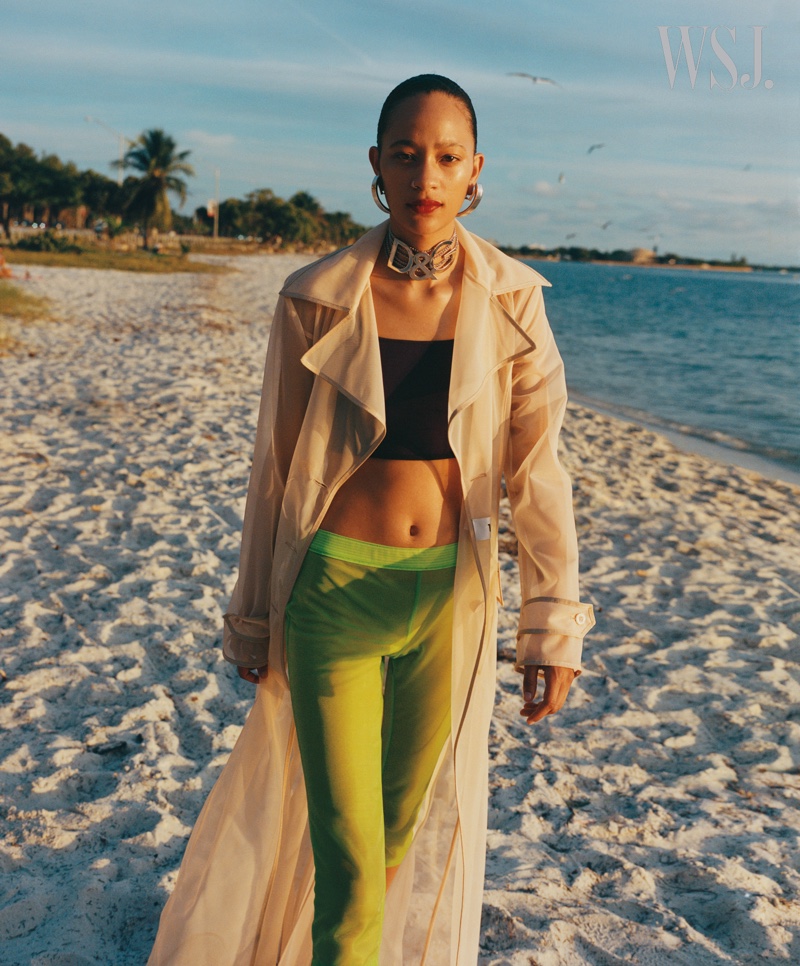 Styled by Julia Sarr-Jamois, Forrest models a range of lightweight and ethereal looks from top designers such as Missoni, Alexander McQueen, and Giorgio Armani. The images capture the essence of the season with dreamy silhouettes and vibrant colors.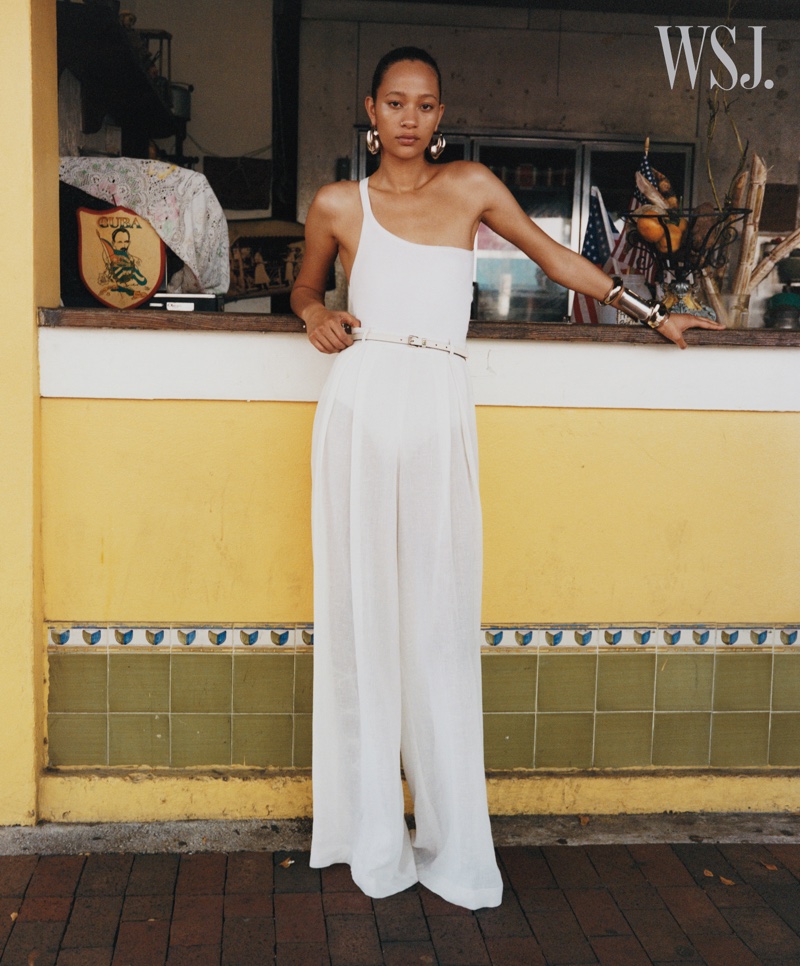 The leading Black model, who recently appeared in Proenza Schouler's spring campaign, is perfectly coiffed by hairstylist Mustafa Yanaz with makeup by Susie Sobol. Forrest's natural beauty shines through in every shot, showcasing her versatile appeal as a model.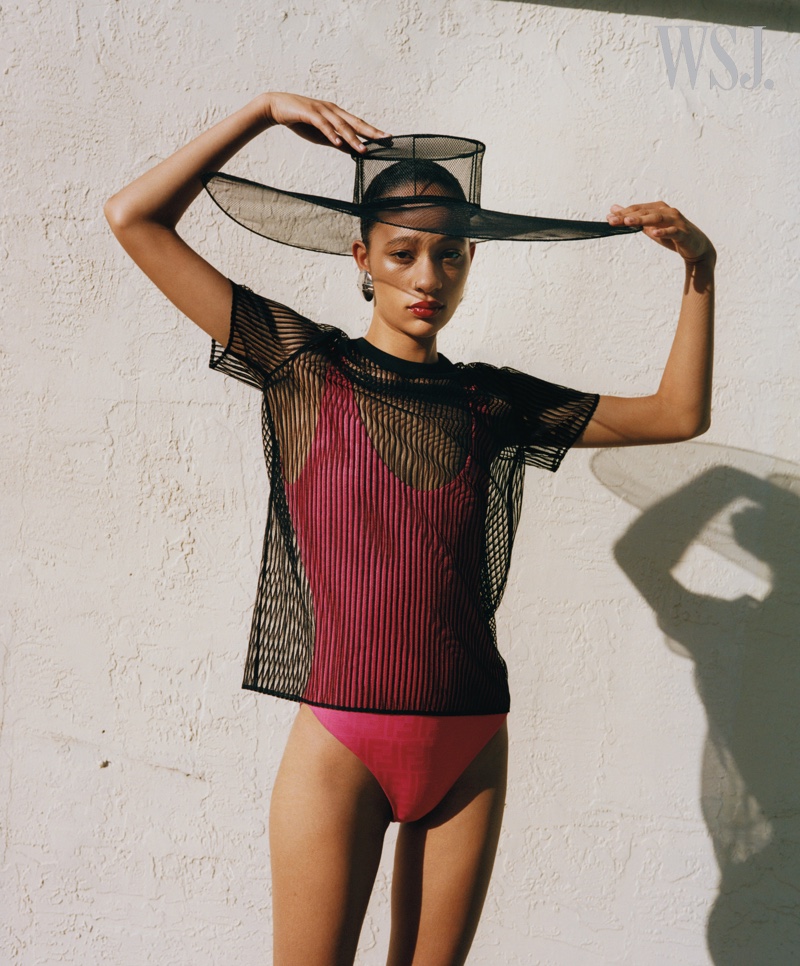 In an accompanying profile by Lane Florsheim, Forrest opens up about her fast-paced career and how she prioritizes self-care and finding happiness outside of modeling. "Work can be so fast-paced, and here I have a big backyard. I'm just soaking in the nature and the sunshine," the model says about having me-time.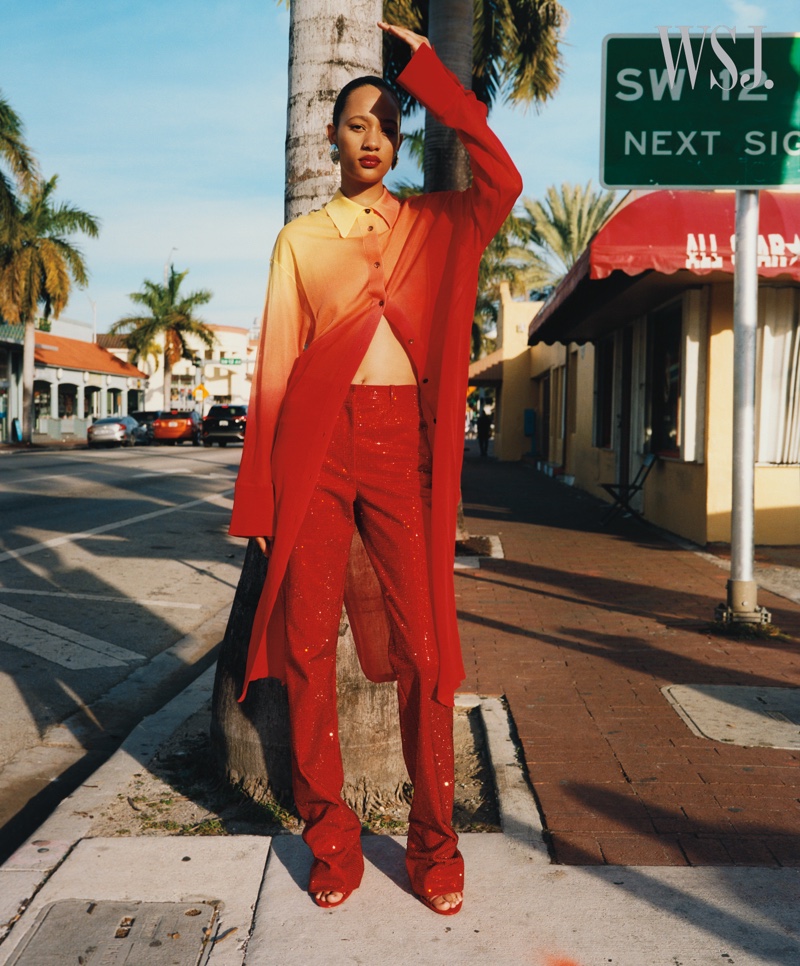 Proenza Schouler's Jack McCollough and Lazaro Hernandez say about Selena, "She has this very unusual combination, hypnotic at times, of a soft and tender quality that is offset…by a strong and independent demeanor," says the pair via email, describing the way Forrest is able to quickly go from polished to tomboy."