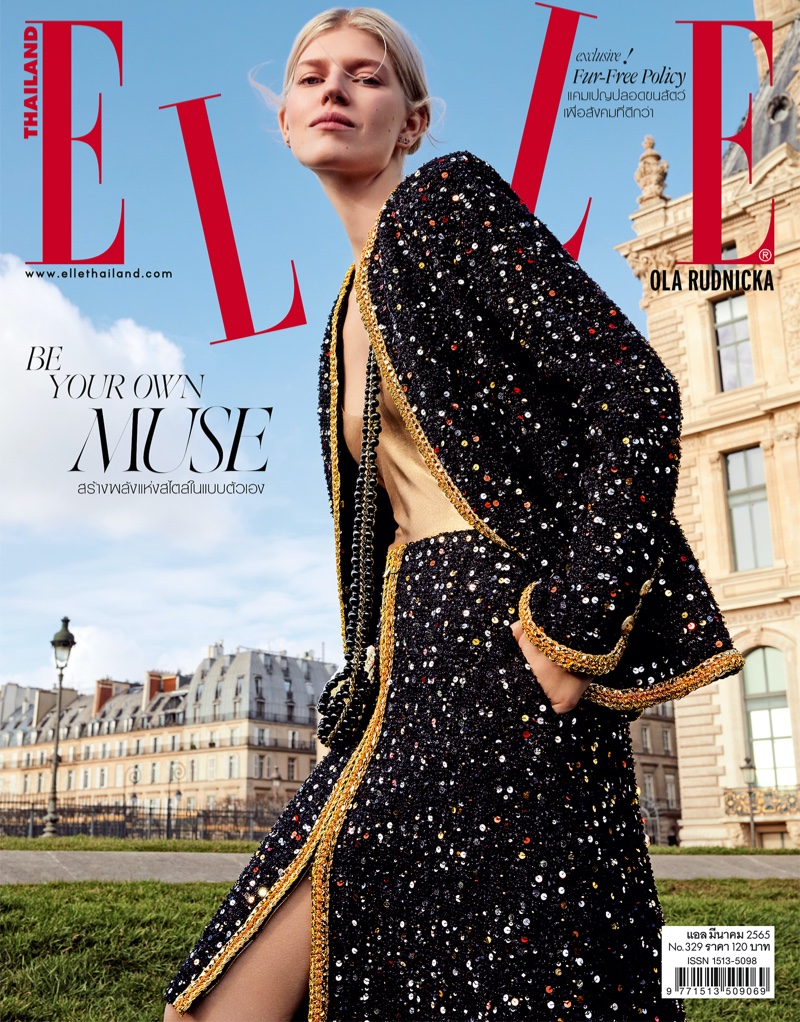 Captured by Per Florian Appelgren, leading model Ola Rudnicka graces the cover of ELLE Thailand's March 2022 issue. On the first cover, the Polish model is dressed in a Chanel jacket with sparkling embellishments and a matching skirt, as well as a camisole top.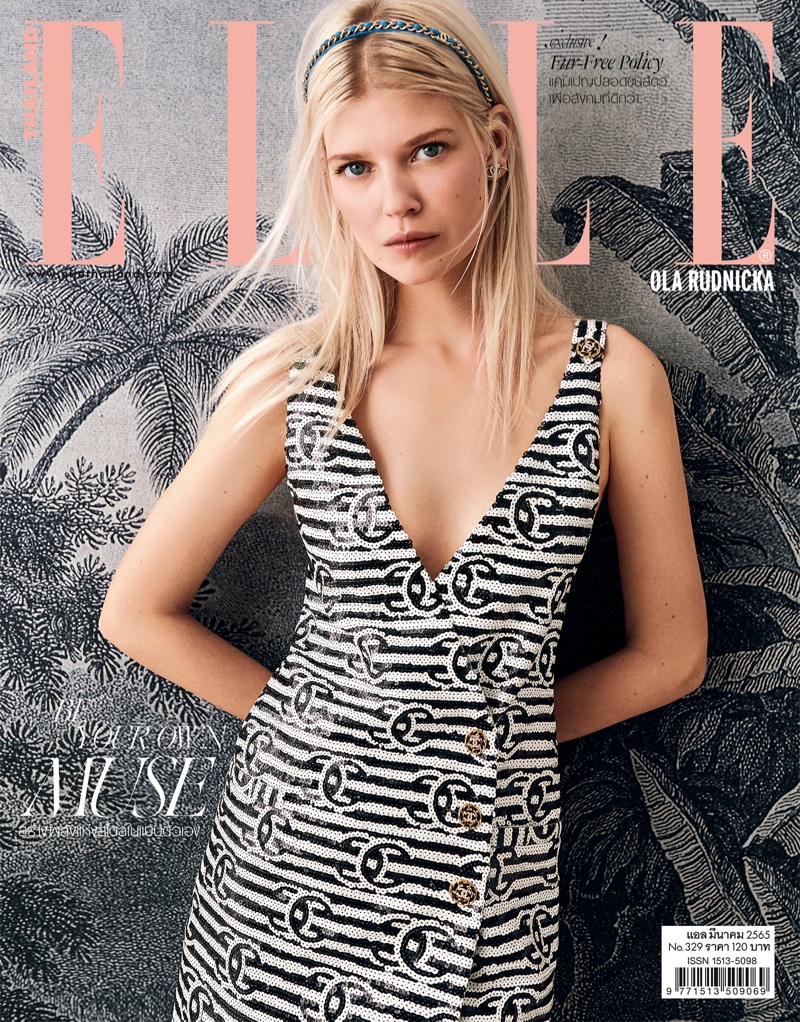 A second image shows the blonde wearing a black and white dress with the interlocking C monogram. Ola poses in Paris with a wardrobe from the French fashion house, which Atinan Nitisunthonkul has styled for the accompanying images.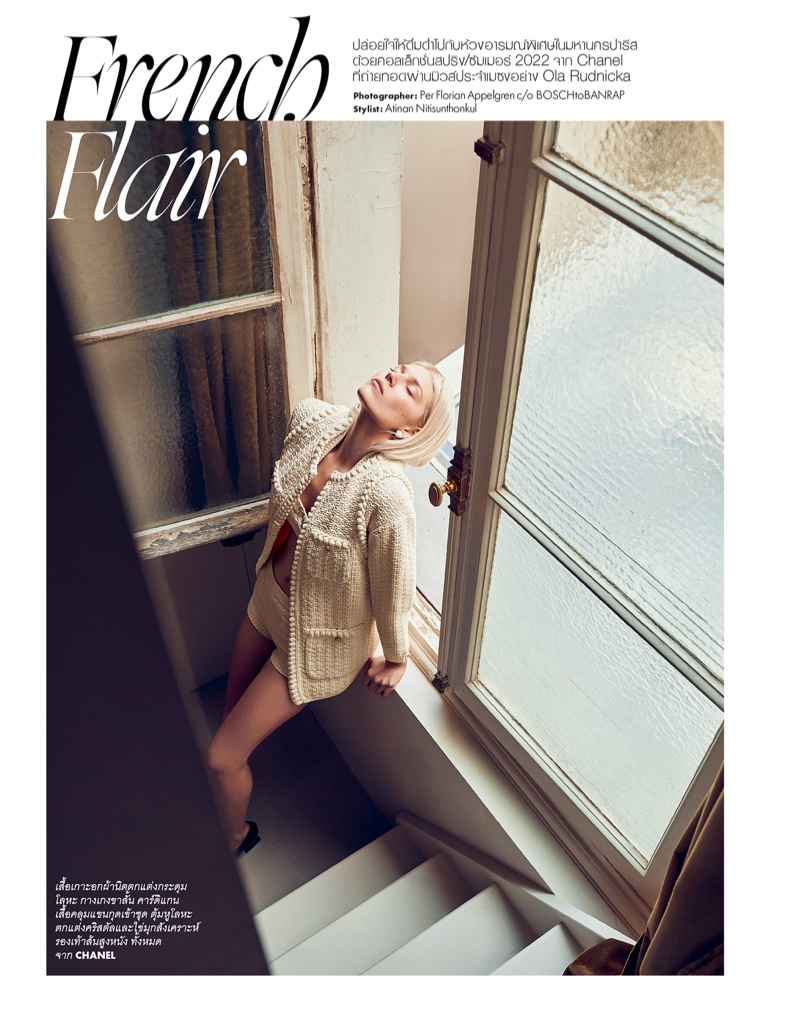 Crop tops, tweed jackets, and signature bags are some of the key looks. When it comes to beauty, hairstylist Eduardo Bravo creates a mussed updo with MeloO on flaw-free makeup. Natalie Buskila also works on post-production for the shoot.