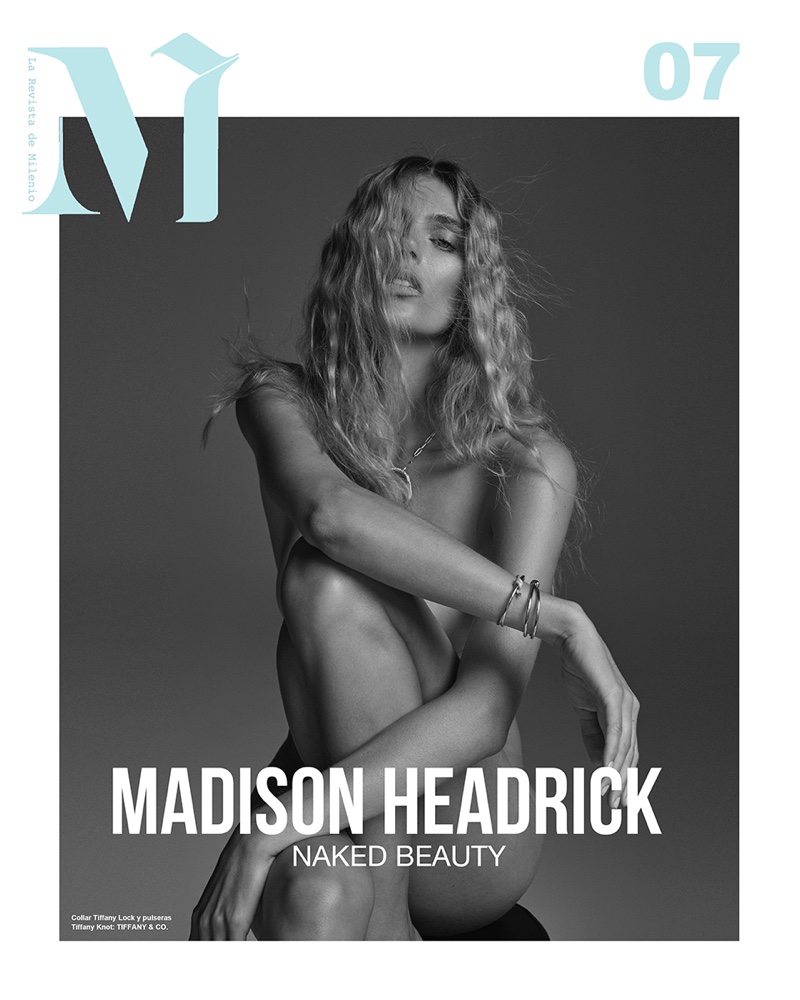 Lensed by photographer David Roemer (Atelier Management), stunner Madison Headrick commands the camera's attention on the cover of M Milenio Magazine. The American beauty presents a study in contrasts. Wearing Tiffany & Co. jewelry, Madison strikes a delicate balance between opulence and simplicity, posing without clothes.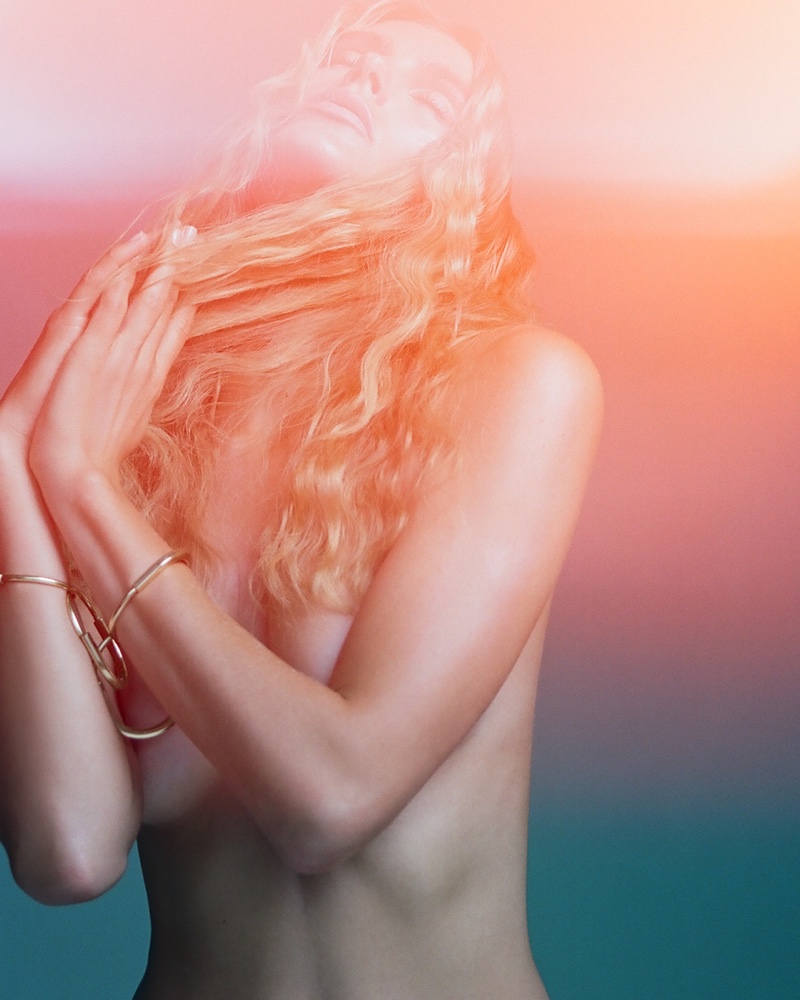 With the allure of the black and white imagery, a cover line with the words "Naked Beauty" complements the setting, adding a touch of intrigue. Sarah Gore Reeves, the editor-in-chief of the publication, styles the blonde model in a thoughtfully oversized blazer and high-rise underwear. Subtly anchoring jewelry and her naked looks.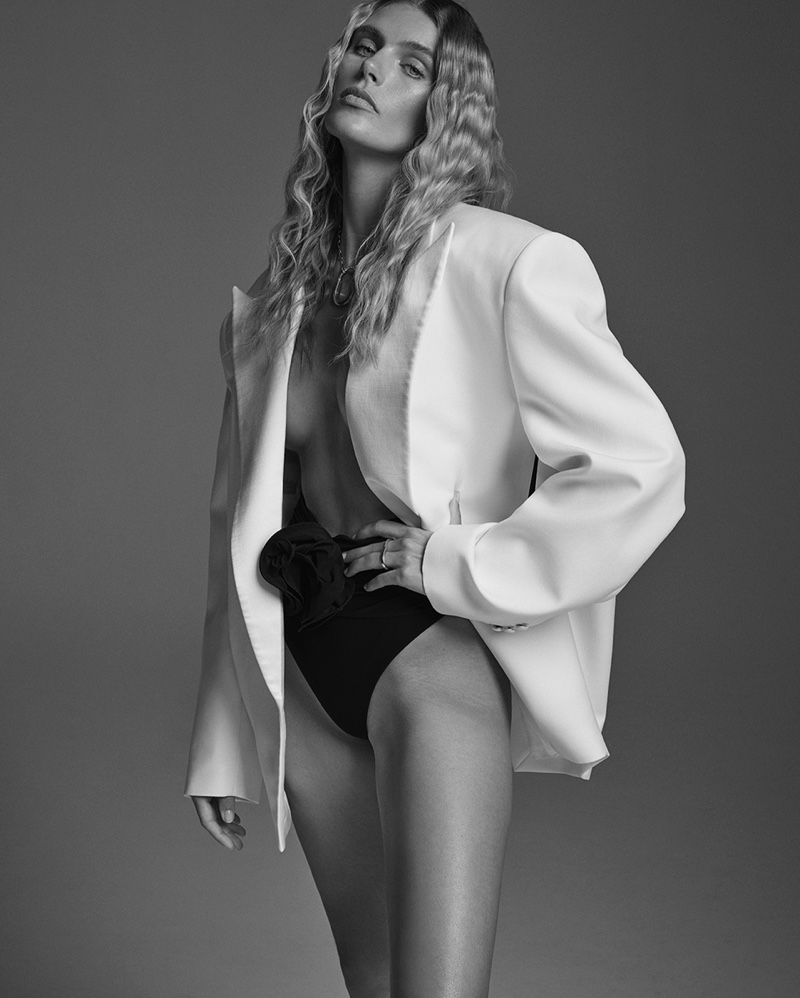 Now, let's talk about beauty led by hairstylist Rolando Beauchamp and makeup artist Rie Omoto. Rolando's mastery shines through Madison's golden waves, while Rie's dewy makeup elevates the look to ethereal heights.