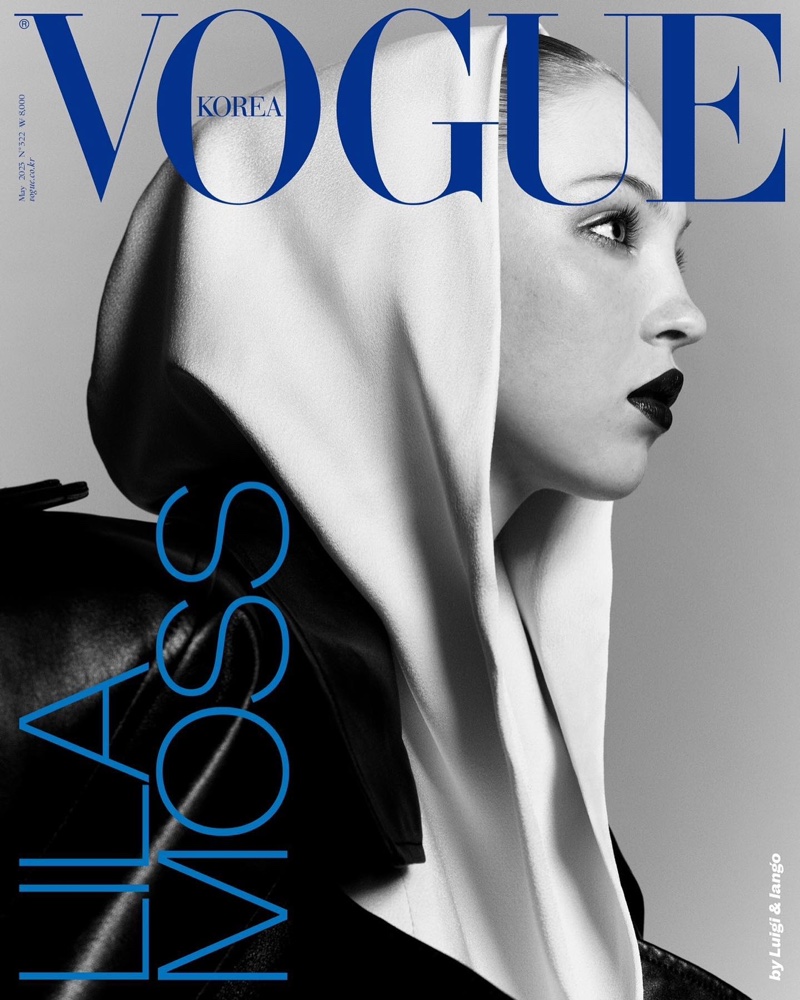 Lila Moss, daughter of the legendary supermodel Kate Moss, has just landed her first Vogue Korea cover for the magazine's May 2023 issue. The 20-year-old beauty, who has been making waves in the fashion industry for several years, looks striking on both covers photographed by the duo Luigi & Iango.
It's clear that Lila is making her mark in the industry, having recently been announced as the face of YSL Beauty and then taking on a role as an ambassador for the jeweler David Yurman.
In the first cover, Lila's side profile is captured, focusing on her striking features and bold lip color. She wears a hooded design that adds an air of mystery to the shot while maintaining a sense of effortless elegance.
Lila Moss on Vogue Korea May 2023 Cover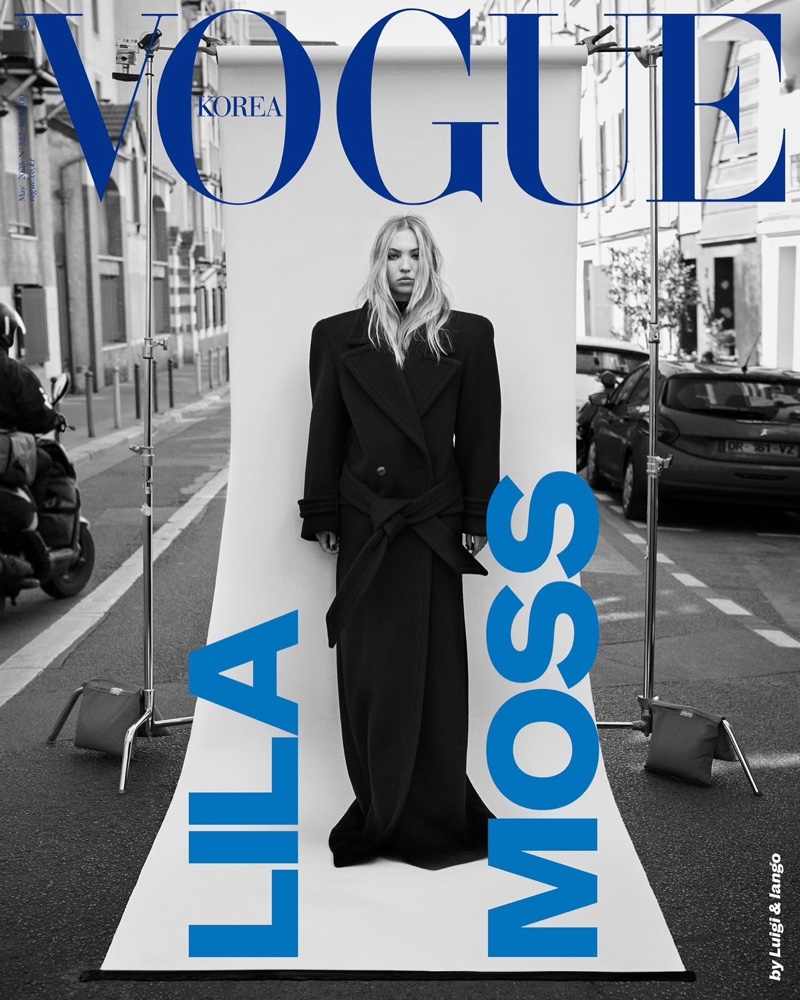 The second cover features the short runway model in a structured blazer ensemble styled to perfection by Michael Philouze with fashion direction by Eunyoung Sohn. Both pictures are captured in black and white, featuring designs from Saint Laurent.
Hairstylist Stephen Beaver is responsible for Lila's signature blonde tresses, adding an element of softness to the overall look. Meanwhile, makeup artist Lloyd Simmonds works his magic to create a sophisticated makeup look that complements the outfits and the shoot's mood.