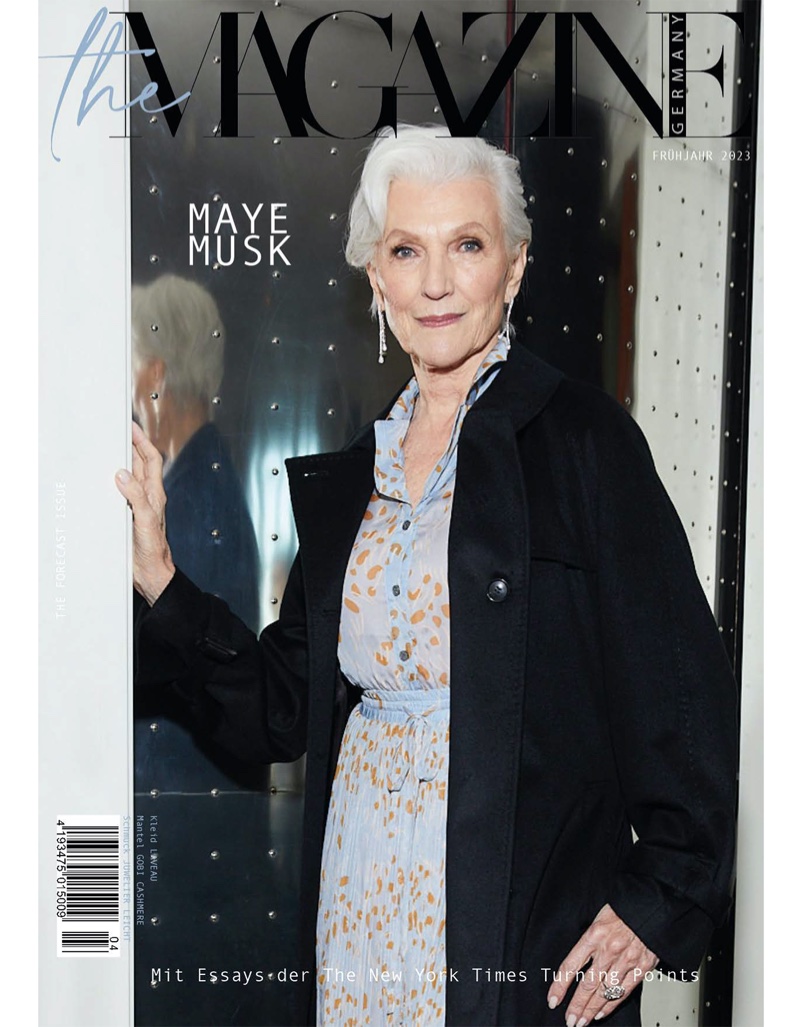 Photographed by Per Appelgren, the Spring 2023 cover of theMagazine Germany has chosen Maye Musk as its star. The model exudes a timeless charm that is sure to captivate readers. In the cover photo, Maye Musk dons a tailored Gobi coat and printed pleated dress from Laveau, highlighting her understated yet refined sense of style.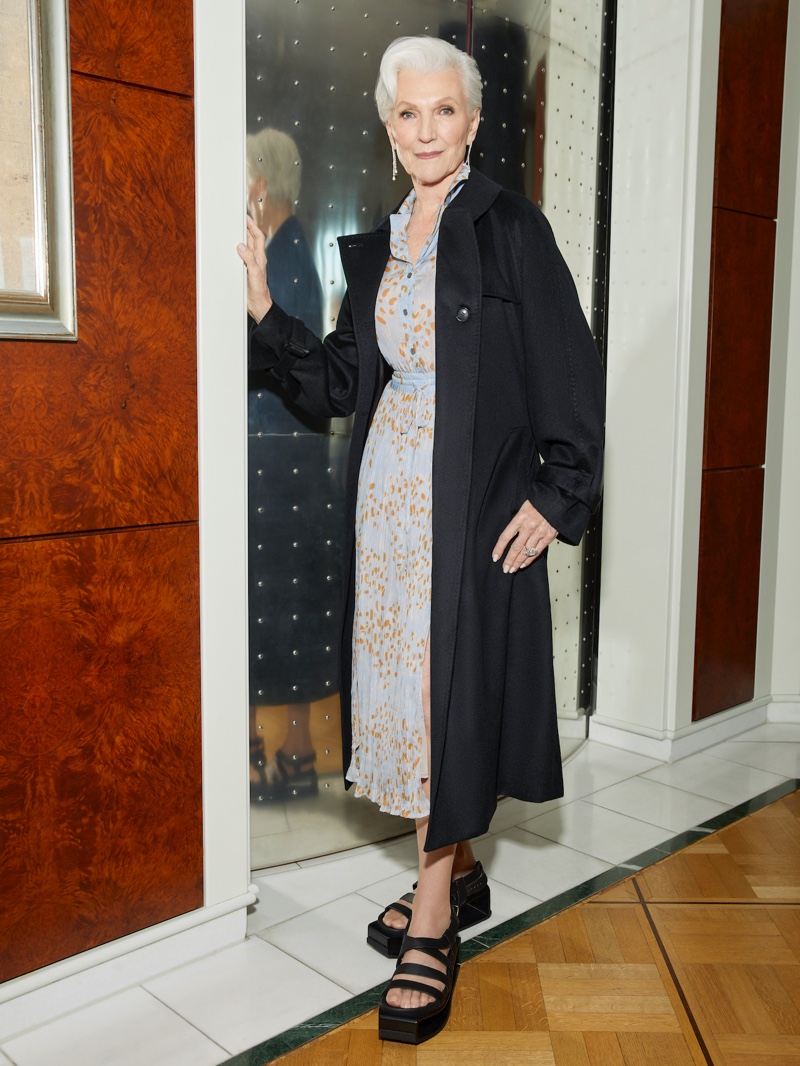 Other ensembles are put together by the expert styling of Yvonne Marie-Louise, who focuses on tapered pants, chic blazers, and delicate earrings. Together, these elements create a cohesive and well-put-together modern and classic look for the grey-haired beauty to wear.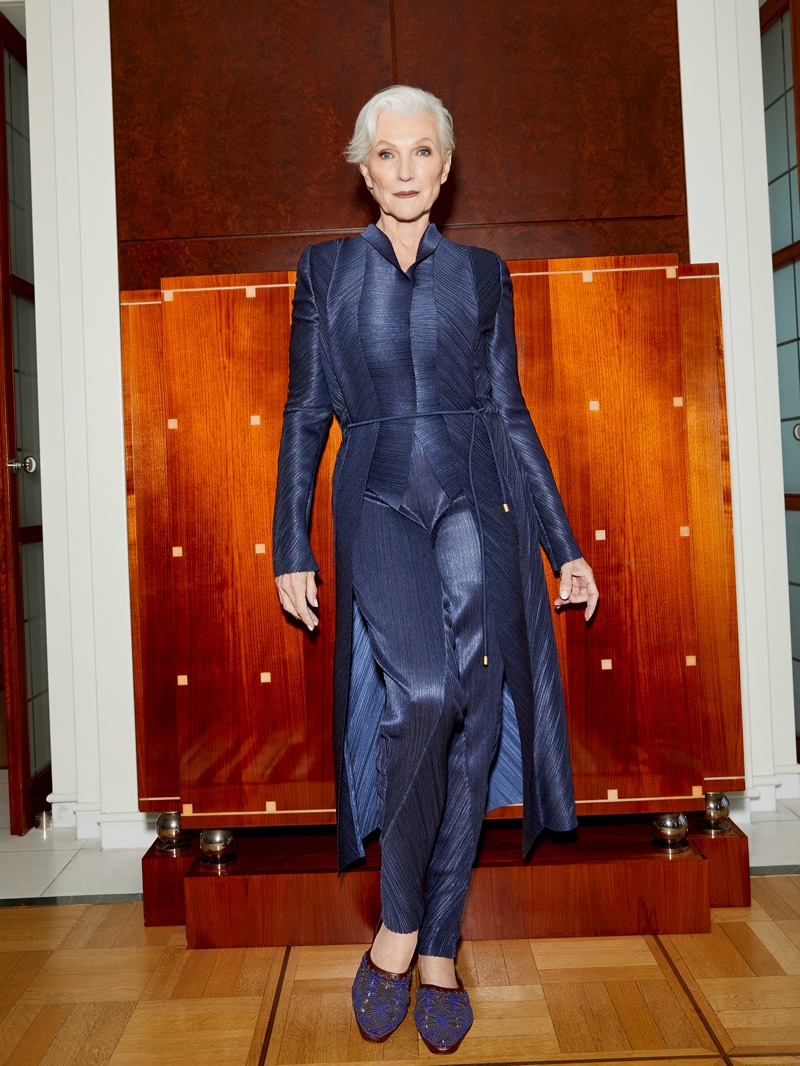 The shoot took place on location at the luxurious Hotel Adlon Kempinski in Berlin, providing the perfect backdrop for the sophisticated aesthetic that Maye Musk embodies. And when it comes to beauty, Rebecca Schmitz works on hair and makeup, creating a natural and polished look.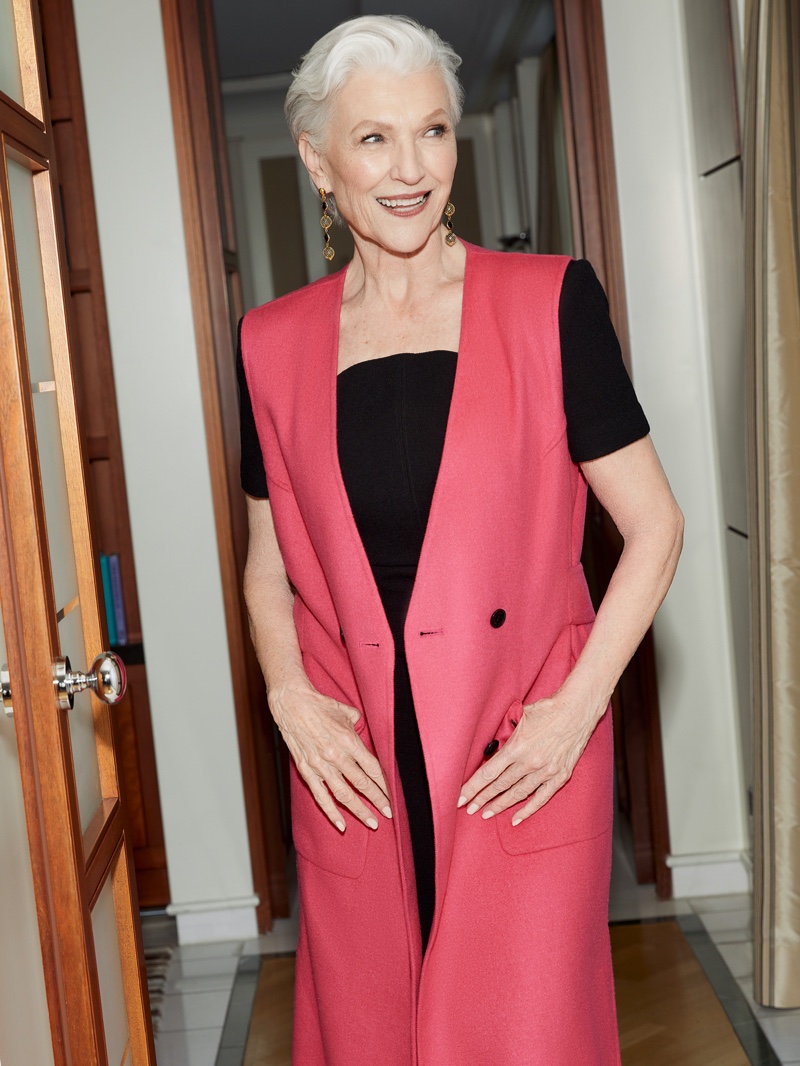 The production of the shoot was handled by Maier Agency, ensuring that everything ran smoothly and efficiently. And to bring it all together, Colorworkz provided post-production services.