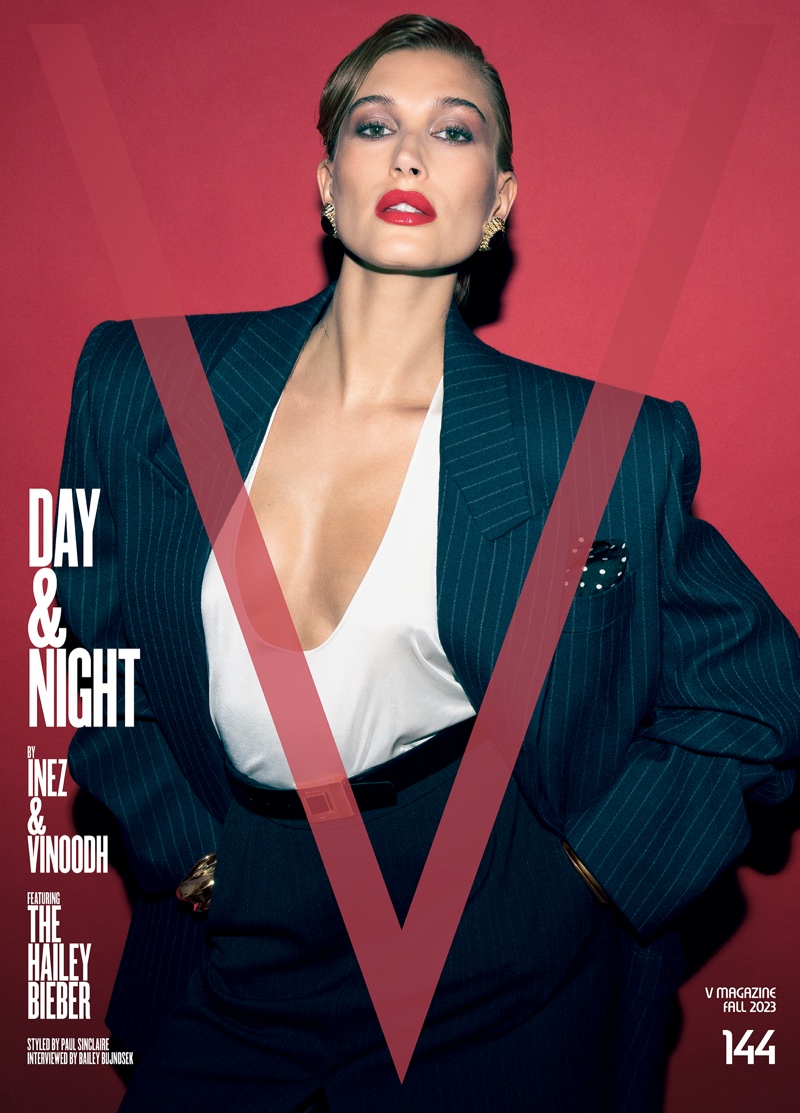 This fall, V Magazine presents a visual banquet with its #144 fall 2023 issue with a collection of covers featuring Hailey Bieber, Amelia Gray, Iris Law, and more. When it comes to the art of studio portraits, few do it as flawlessly as photographers Inez & Vinoodh.
More models included are Raquel Zimmermann, Vivienne Rohner, América González, Amar Akway, Lulu Tenney, Margaux Lion, and Rachel Marx. They are all styled by Paul Sinclaire, wearing top designer names. V Magazine Issue 144 is now available to order at shop.vmagazine.com. 
Hailey Bieber V Magazine 2023 Photoshoot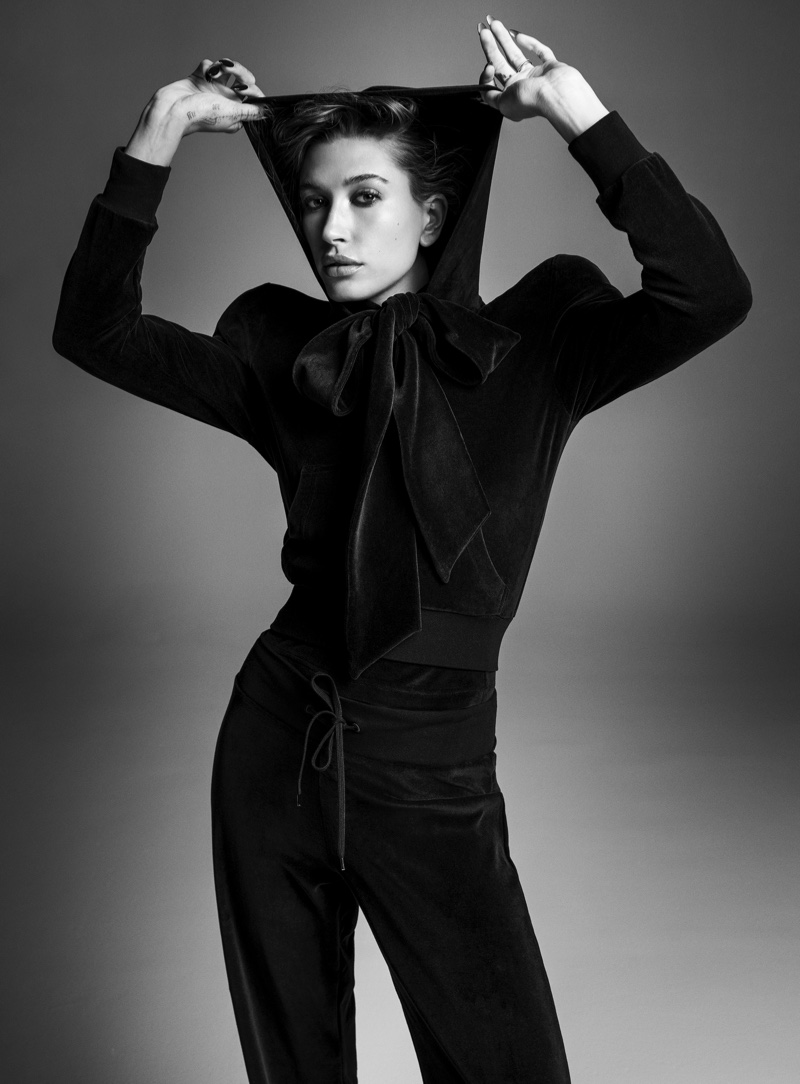 Hailey Bieber strikes a pose on the V Magazine #144 cover wearing a Saint Laurent pinstriped jacket and plunging tank—a nod to the label she also represents in their fall 2023 campaign. Her look is a modern throwback, her makeup channeling the bold red lips and smokey eyes of the 1980s.
But it's her inner shot in a Balenciaga hooded ensemble that subtly shifts gears, revealing another layer of style. Beyond her iconic looks, Hailey aspires to make an impact on the world. "I would love to be able to leave a positive impression in style, with my business, with who I was as a person, with the way I treated people," she says.
Amelia Gray V Magazine 2023 Photoshoot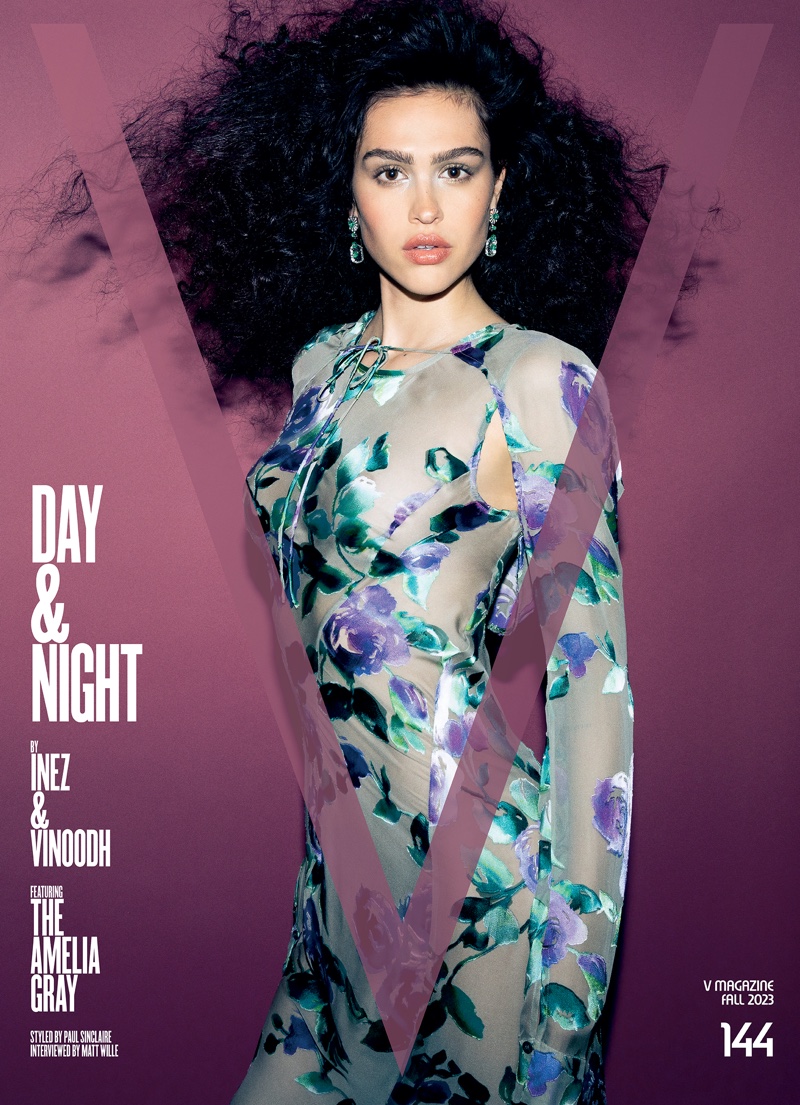 Then we have Amelia Gray, clad in a floral Dries Van Noten dress, a contrast to her urban puffer jacket and baggy Balenciaga pants in the inner shots. The face of DKNY shows off versatile style.
Her looks marry sophistication with street vibes, complemented by Cartier earrings and Marc Jacobs shoes. Amelia's timeline in modeling is fascinating—she may have only made it big last September, but her ambition dates back seven years.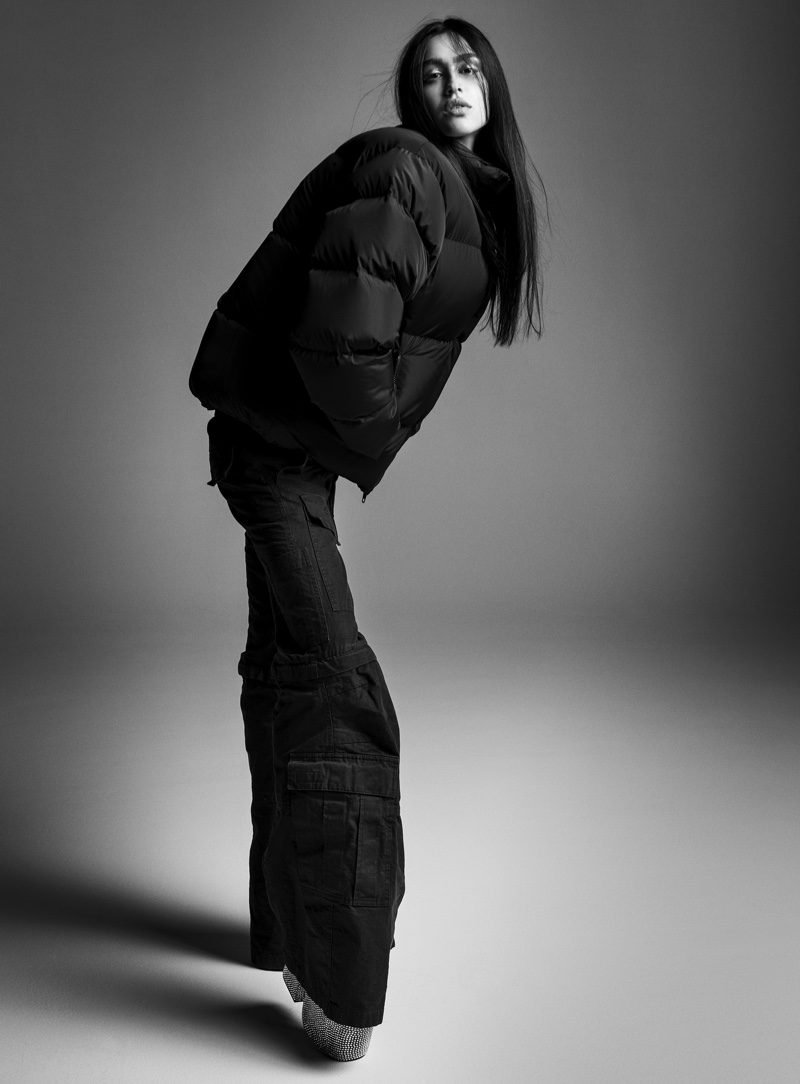 "That's one thing that I feel like a lot of people don't really know about me unless you were there when I was in middle school telling all my friends, 'I'm a model. I'm gonna be a model,'" she admits.
Iris Law V Magazine 2023 Photoshoot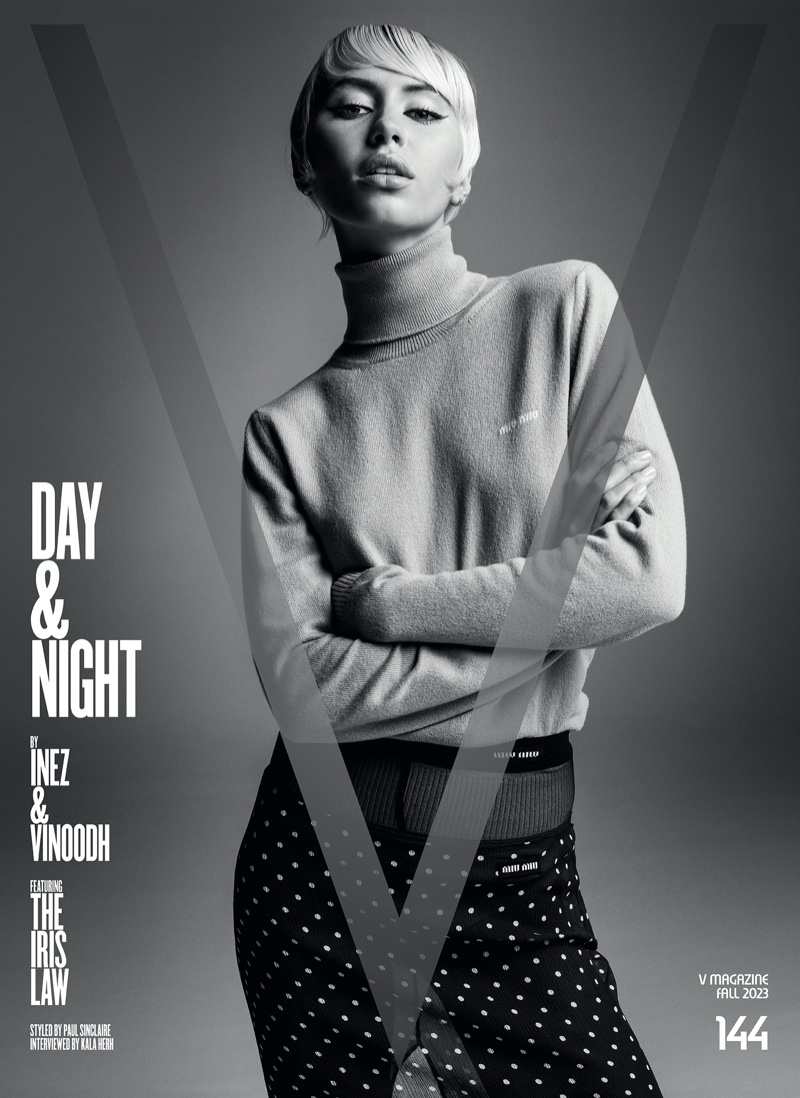 Iris Law gets swathed in a retro-tinged Miu Miu turtleneck and polka-dot skirt. Her platinum blonde locks add edge to her Versace outfit, accessorized with Cartier shoes (pictured below).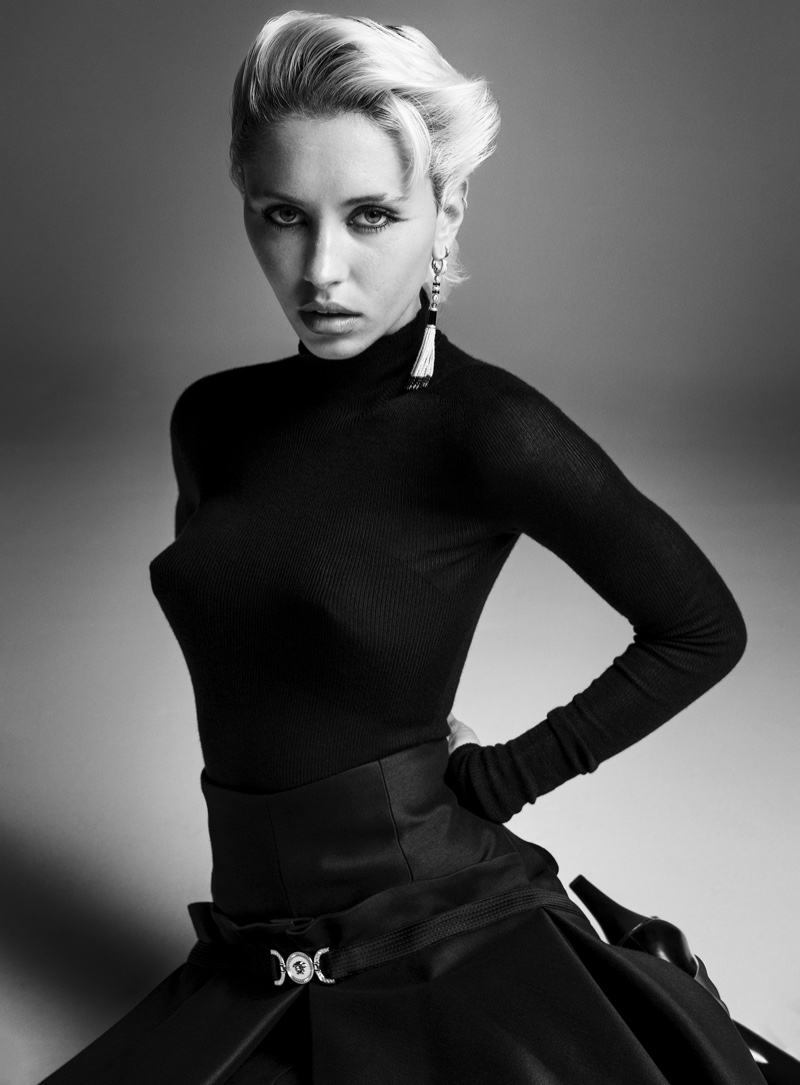 Iris addresses the complex emotions that come with a career in the spotlight: "It's a really scary thing to put yourself out there. At first, I definitely struggled with imposter syndrome," she confides.
Her remedy? "Important hobbies that elevated me in other ways." The result is a self-assurance that permeates her work, rendering her more than just another pretty face.
V Magazine Fall 2023 Cover Models