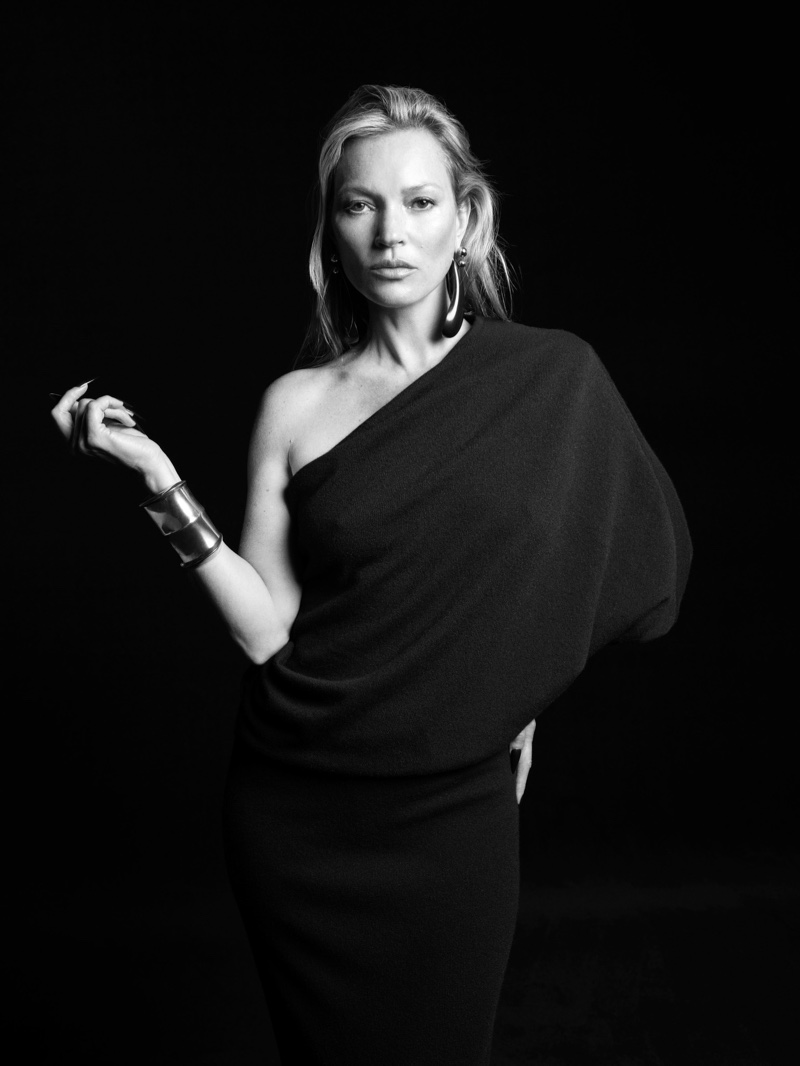 Saint Laurent unfurls its fall 2023 campaign, merging the allure of fashion and cinema. Lensed by Gray Sorrenti, a cast with Kate Moss, Hailey Bieber, Zoe Kravitz, and Shalom Harlow take the spotlight. Stripped of color, the portraits emphasize the innate presence of the talent this season.
Hailey Bieber for Saint Laurent Fall 2023 Campaign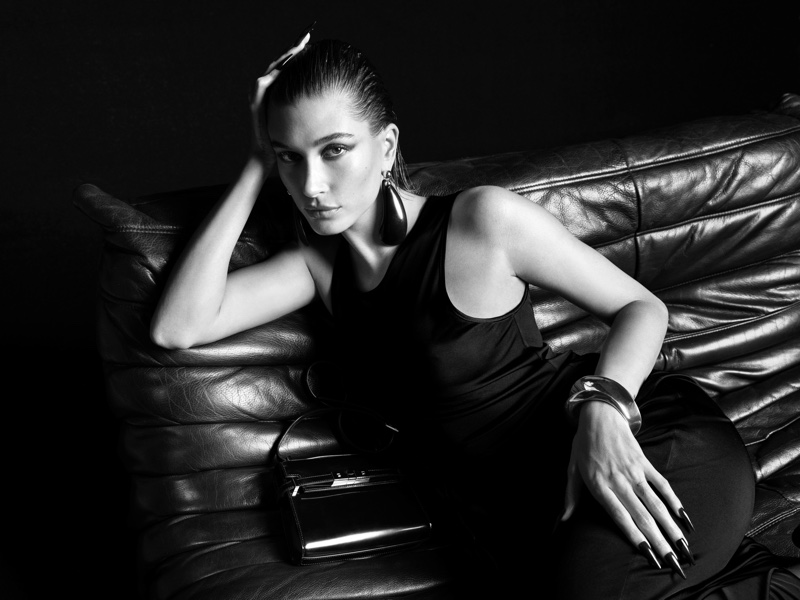 Hailey Bieber seizes the moment, lounging on a couch in a sleek Saint Laurent fall ready-to-wear-look punctuated by oversized earrings and a chunky bracelet. Those elongated nails? A drama unto themselves. Bieber, the force behind Rhode's Strawberry Glaze lip treatment, is no novice to the Saint Laurent spectacle. She previously fronted last fall's advertisements.
Kate Moss for Saint Laurent Fall 2023 Campaign
Now, consider Kate Moss for Saint Laurent's fall collection. Draped in a one-shoulder dress and punctuated by a statement bracelet, the 90s supermodel looks iconic. Having starred in multiple Saint Laurent campaigns, Moss's reach isn't confined to the runway. As the creative director of Diet Coke, she navigates multiple spheres, her influence radiating far beyond the fashion circuit.
Zoe Kravitz for Saint Laurent Fall 2023 Campaign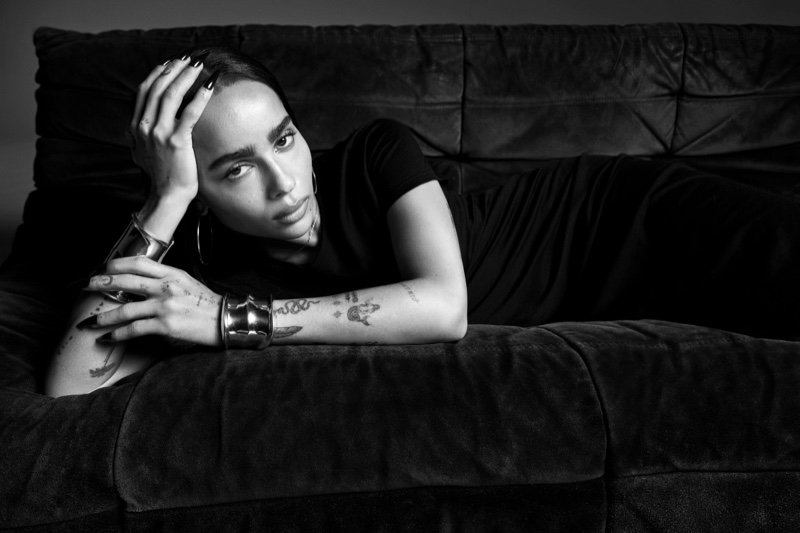 Zoe Kravitz also stands out in the Saint Laurent autumn advertisements, posing on a couch. The Batman star's tattoos are eye-catching, as well as her short-sleeved attire. As a Tiffany & Co. ambassador, the stylish talent is a regular staple in fashion and has multiple Saint Laurent campaigns to her name.
Shalom Harlow for Saint Laurent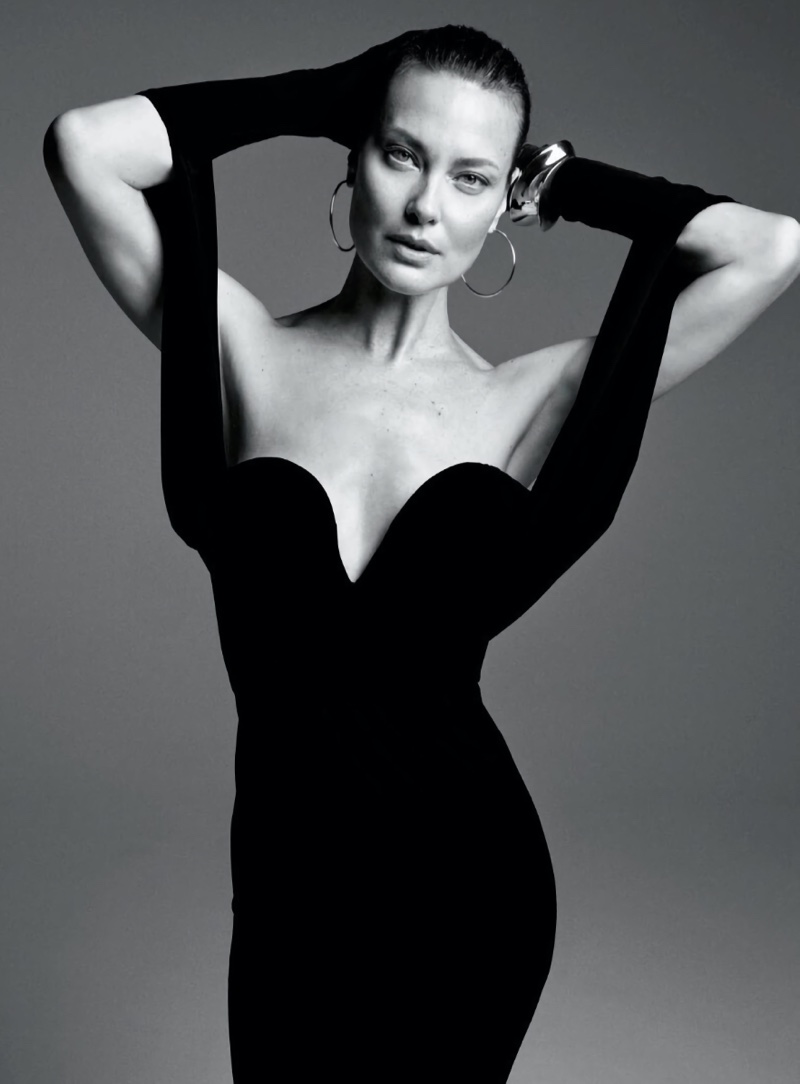 Shalom Harlow makes her appearance, enveloped in a dress with attached gloves, complemented by hoop earrings and another of those statement-making chunky bracelets. As a dialogue between past and present aesthetics, a nod to the complexity of fashion.