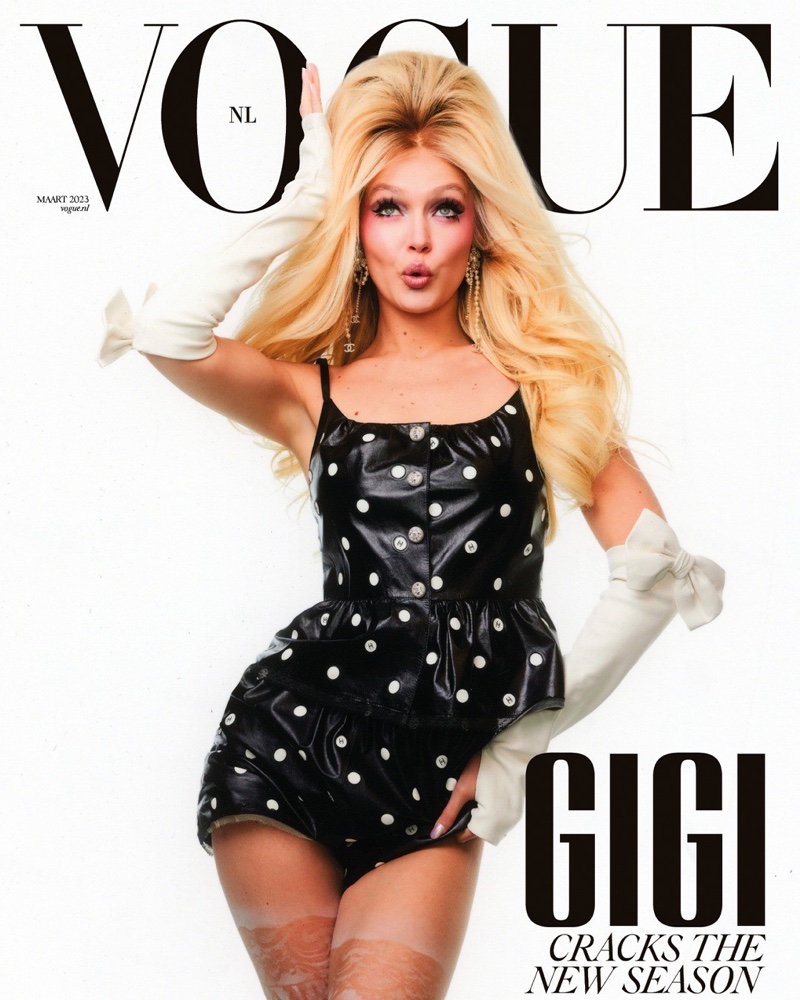 For the March 2023 cover of Vogue Netherlands, the featured star is Gigi Hadid, ushering in a new fashion season. This special edition of the magazine features multiple covers, each highlighting one of Gigi's alter egos as devised for her by her childhood friend and the shoot's photographer and creative director, Alana O'Herlihy.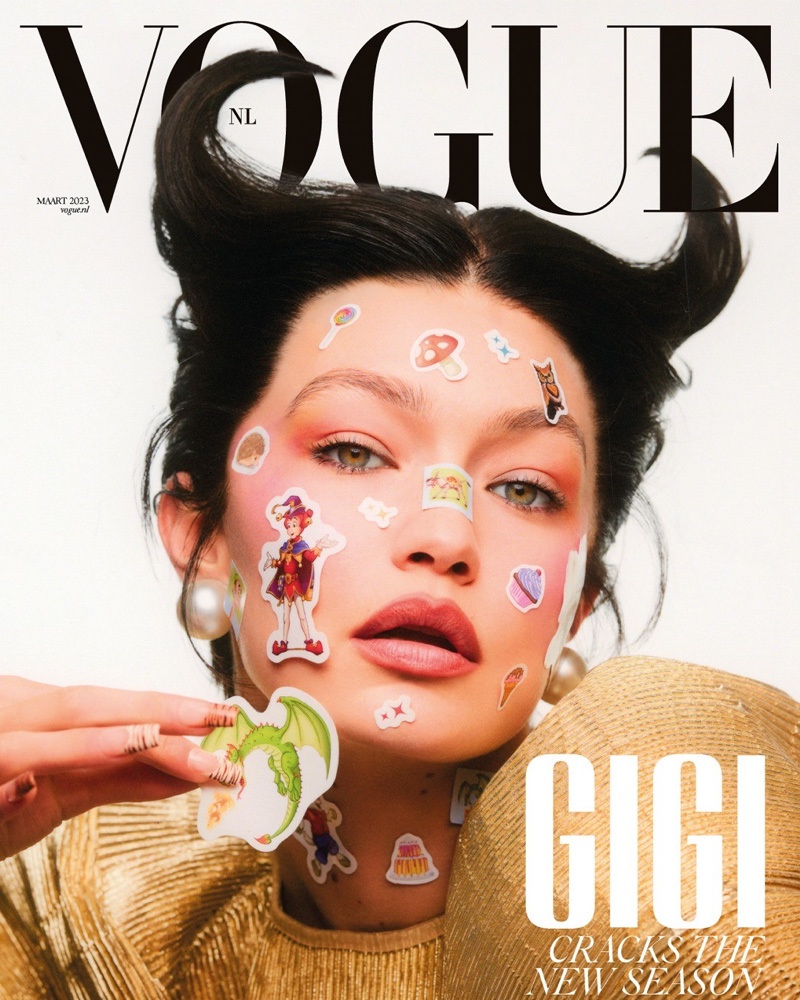 In addition to her alter egos, Gigi Hadid requested "something with the Efteling" included in the shoot. The Efteling is a Dutch fantasy-themed amusement park that holds a special place in Gigi's heart, as it reminds her of the feeling of happiness she had as a child. In one of the images, the typically bleach-blonde model shows off a short dark hairdo with face stickers.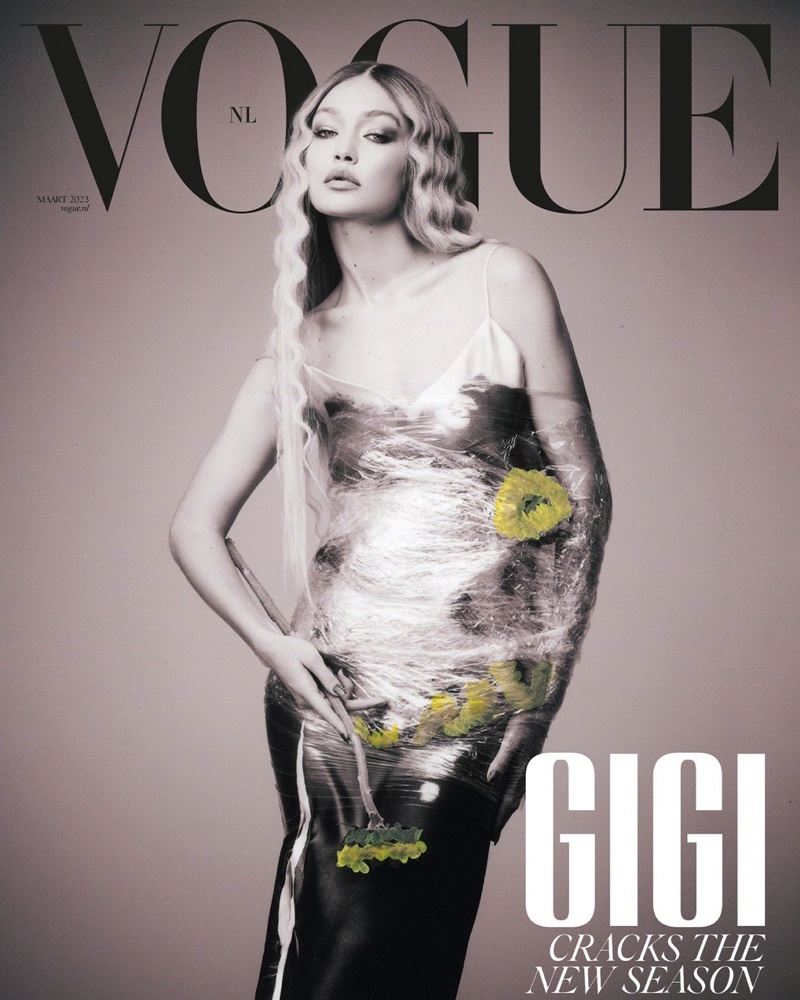 The covers were styled by fashion director Linda Gumus Gerritsen with hair by Panos Papandrianos and striking makeup by Carolina Gonzalez. Set designer Cooper Vasquez and manicurist Mei Kawajiri also contributed to the Vogue Netherlands cover shoot. Look out for the March issue on newsstands starting February 16th.
Gigi Hadid is a well-known fashion model who has graced the covers of many magazines worldwide. But she can also be seen in the spring advertisements of leading brands Givenchy and Self-Portrait, showing bold new season fashions.