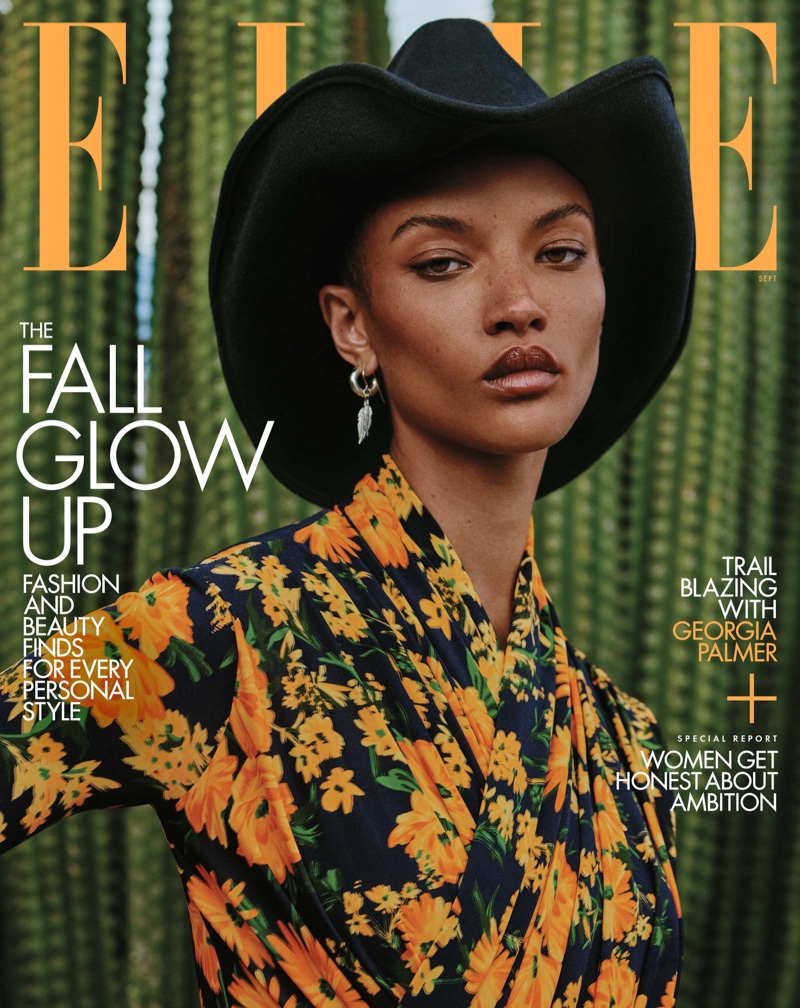 Georgia Palmer is the September 2022 subscriber cover star of ELLE US. The British model looks western chic wearing a cowgirl hat and printed dress from Balenciaga. Cass Bird took the photos of her posing on location in Oaxaca, Mexico.
Cover Shoot: Georgia Palmer for ELLE US September 2022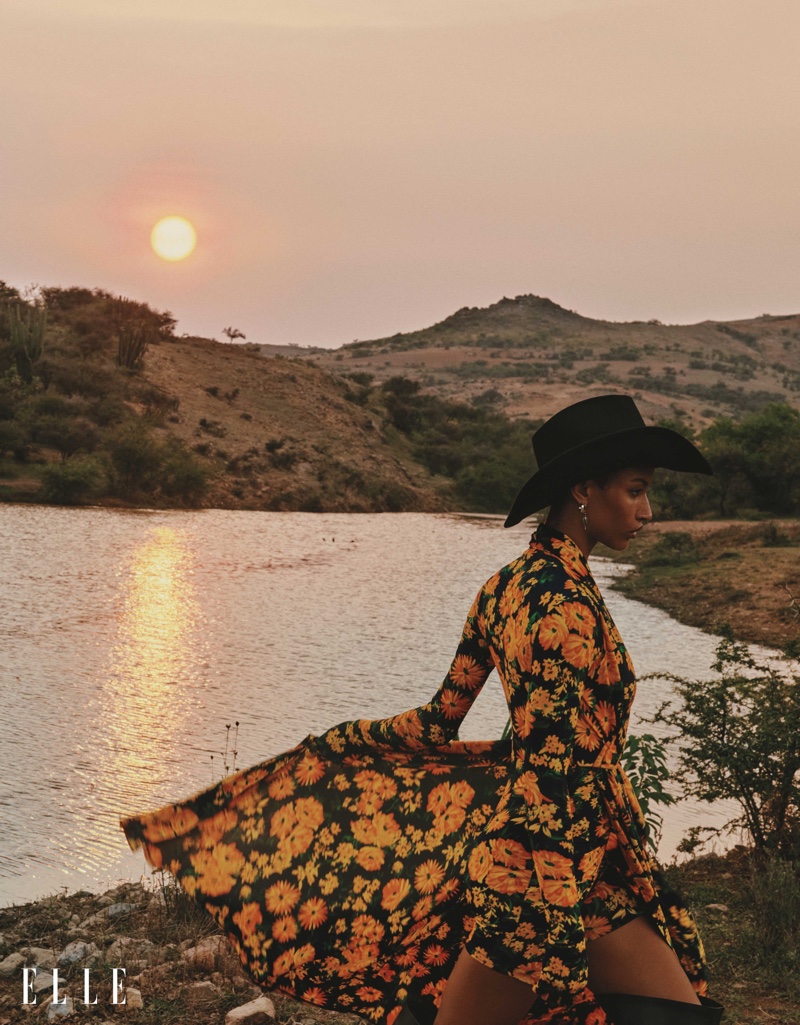 Stylist Anastasia Barbieri gave the Old West aesthetic a modern update for the fashion shoot. Georgia Palmer wears a variety of designer brands' creations, including those by Salvatore Ferragamo, Celine, Hermès, and Etro. Printed ponchos, lace-up denim, and knit sweaters make up the wardrobe.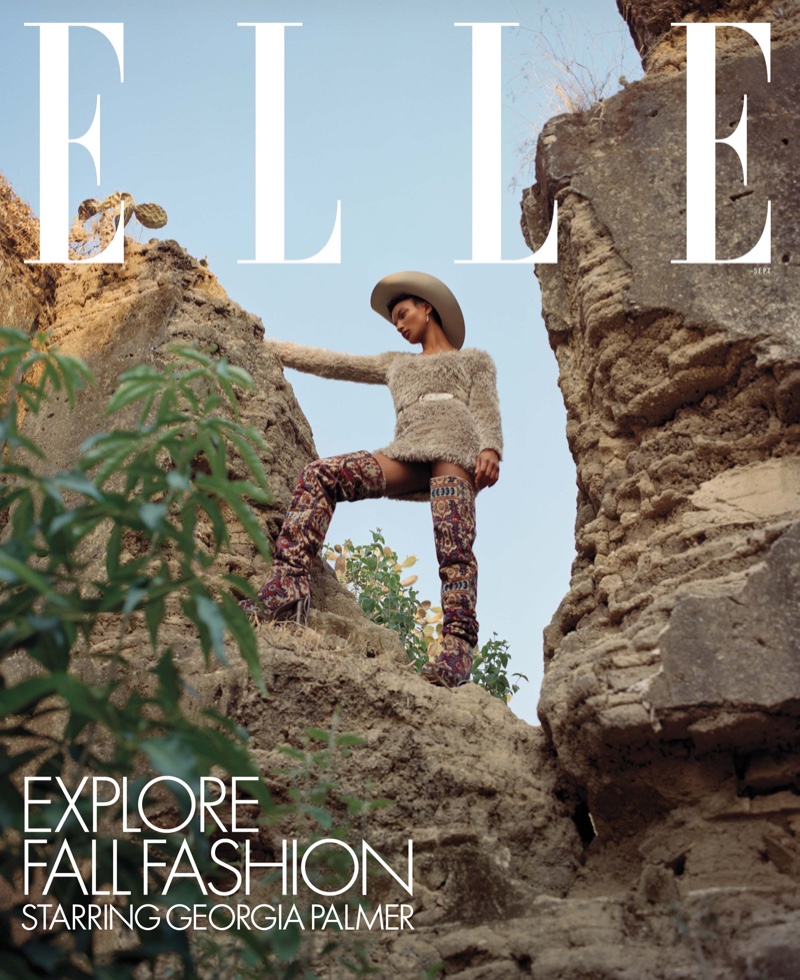 In addition to appearing on the magazine cover, Georgia Palmer was recently cast in a campaign for the fall collection by H&M Studio, modeling alongside her sibling Joel. For ELLE, Ward works on Georgia's hair with makeup by Karina Milan.