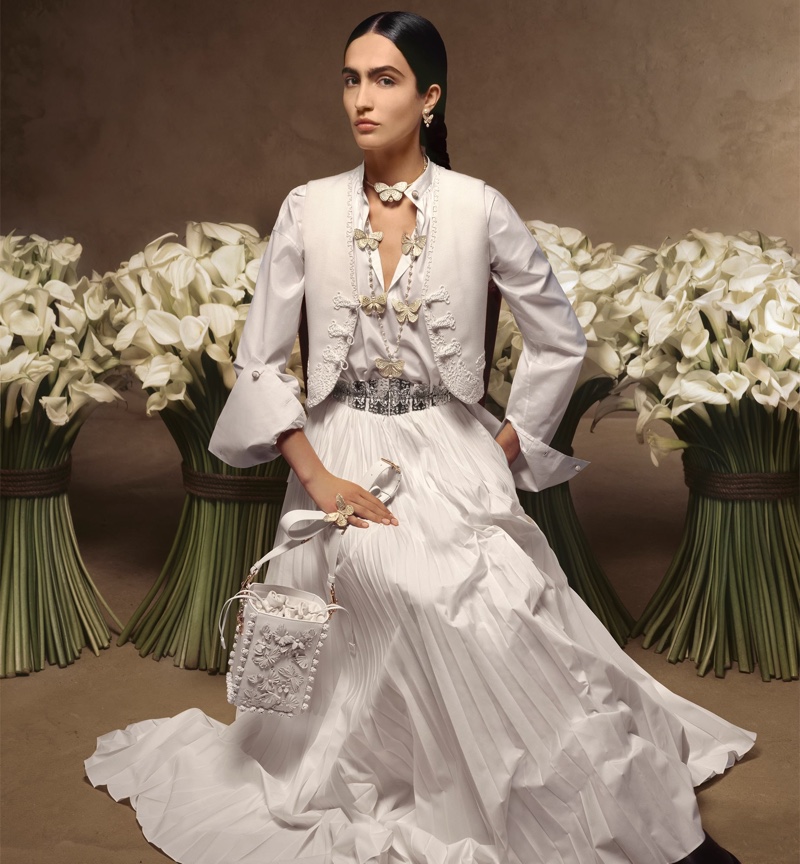 Dior's latest unveiling, with its cruise 2024 campaign, is a vivid tapestry of inspiration drawn from Mexico's rich cultural heritage. Creative director Maria Grazia Chiuri pays tribute to the country's history, art, and traditions to create a collection that also showcases Dior's craftsmanship.
Dior Cruise 2024 Campaign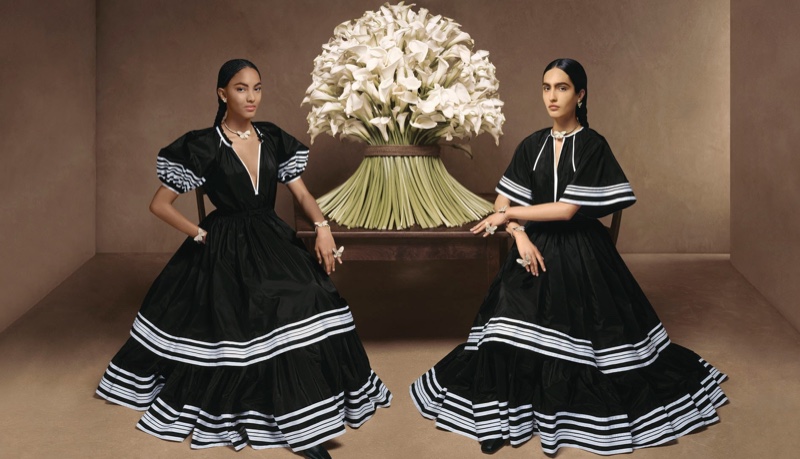 Frida Kahlo, the iconic Mexican artist known for her audacious spirit and unique style, serves as an inspiration for this collection. Models channel Kahlo with hairstyles mimicking her signature braids, adding a layer of homage to images by Brigitte Niedermair. This isn't Dior's first time celebrating Mexican culture. The brand's cruise 2019 show featured Mexico's all-female rodeo riders.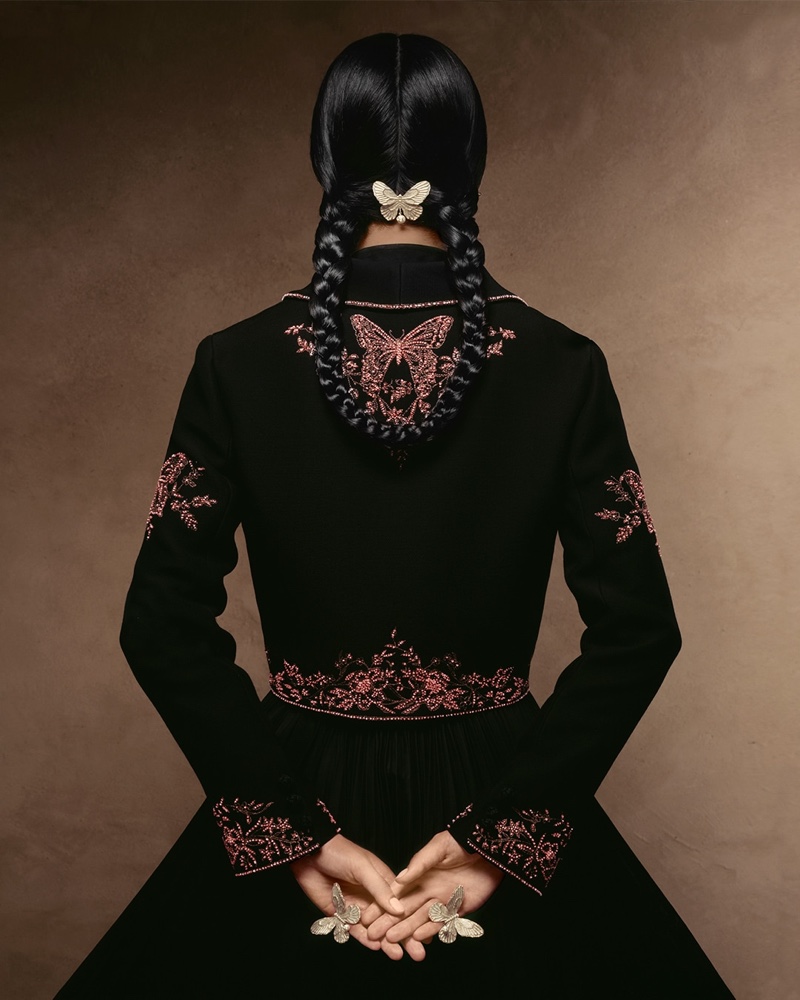 Full skirts dance alongside tailored jackets, all intricately adorned with elegant guipure and traditional huipils. These Dior cruise 2024 pieces are co-created with Mexican artists, making each item a collaborative work of art.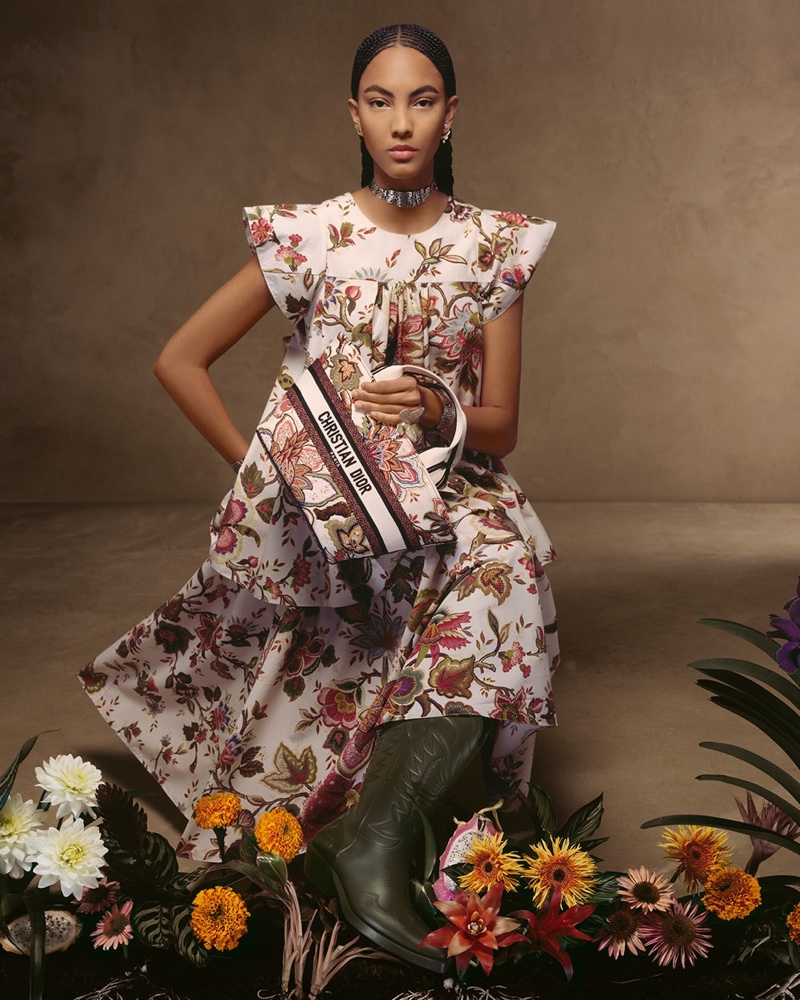 The handbag brand's designs, like the Lady Dior and Panier Chapeau, make a statement in brown leather, seamlessly fitting into the collection's earthy and luxurious aesthetic. The fabrics are no less opulent, with silk lace and black velvet offering a tactile richness that begs to be touched.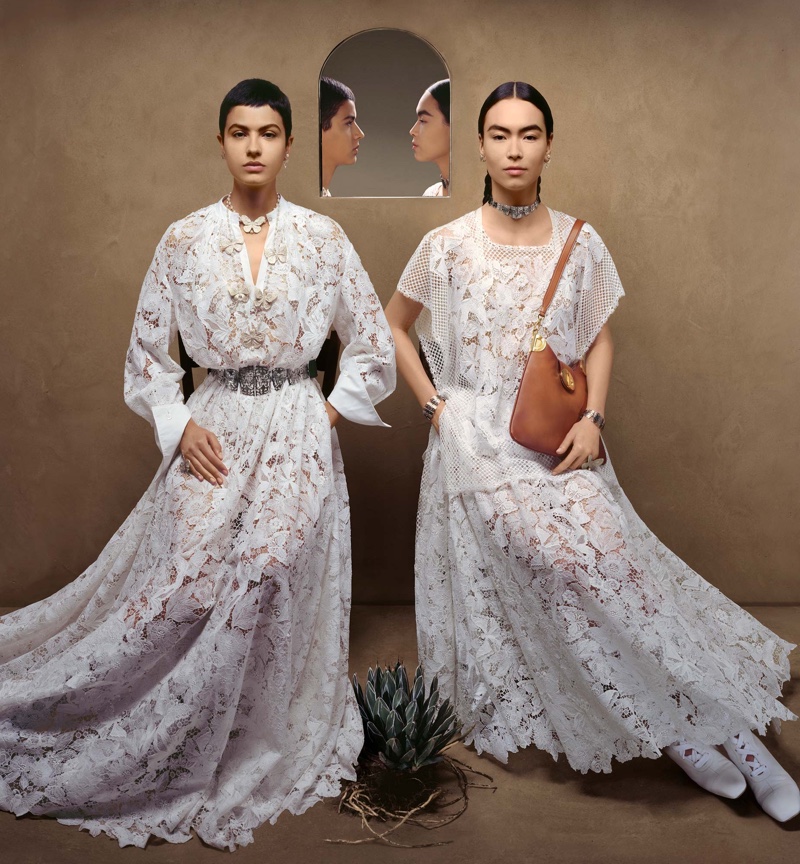 But the collection doesn't stop at fabrics and silhouettes. Butterfly embroideries in shades of red, orange, and green add a whimsical touch, a nod perhaps to natural beauty. This comes on the heels of Dior's previous collections, like the fall 2023 line inspired by mid-century designs and the Rose des Vents ads featuring Jenna Ortega.