In the grand finale of her tenure as creative director at Alexander McQueen for the spring-summer 2024 season, Sarah Burton unveiled awe-inspiring designs. The new season draws inspiration from the intricate tapestry of female anatomy, the passionate symbolism of blood-red roses, and the indomitable spirits of historical icons like Queen Elizabeth I and the creative visionary Magdalena Abakanowicz.
The Alexander McQueen spring 2024 collection, a reverent tribute to the house's timeless codes, served as a poignant dedication to the visionary Lee Alexander McQueen, who forged the path that led us here. Amidst the 45 crafted ensembles that graced the runway, a star-studded spectacle unfolded, culminating with the iconic Naomi Campbell as the show's closer.
She dazzled in an open-heart corset, its sculpted hips glistening in silver silk tulle adorned with intricate beaded embroidery. This ensemble paid homage to her recent appearance in the brand's evocative fall 2023 campaign.
Burton's last hurrah was a kaleidoscope of sartorial ingenuity, ranging from razor-edged suits to billowing maxi dresses, from lavishly adorned gowns to artfully shaped outerwear and corsetry. Footwear, always a cornerstone in a McQueen show, seized the spotlight with boots that climbed the knee and thigh alongside twisted sandals and spiky mules.
These were the exclamation marks punctuating each outfit. To round out the looks, the accessory line for spring 2024 featured The Peak, The Cover, The Rise, and the Knuckle Clutch—a lineup as varied and mesmerizing as the clothing it accompanied.
Alexander McQueen Spring/Summer 2024 Collection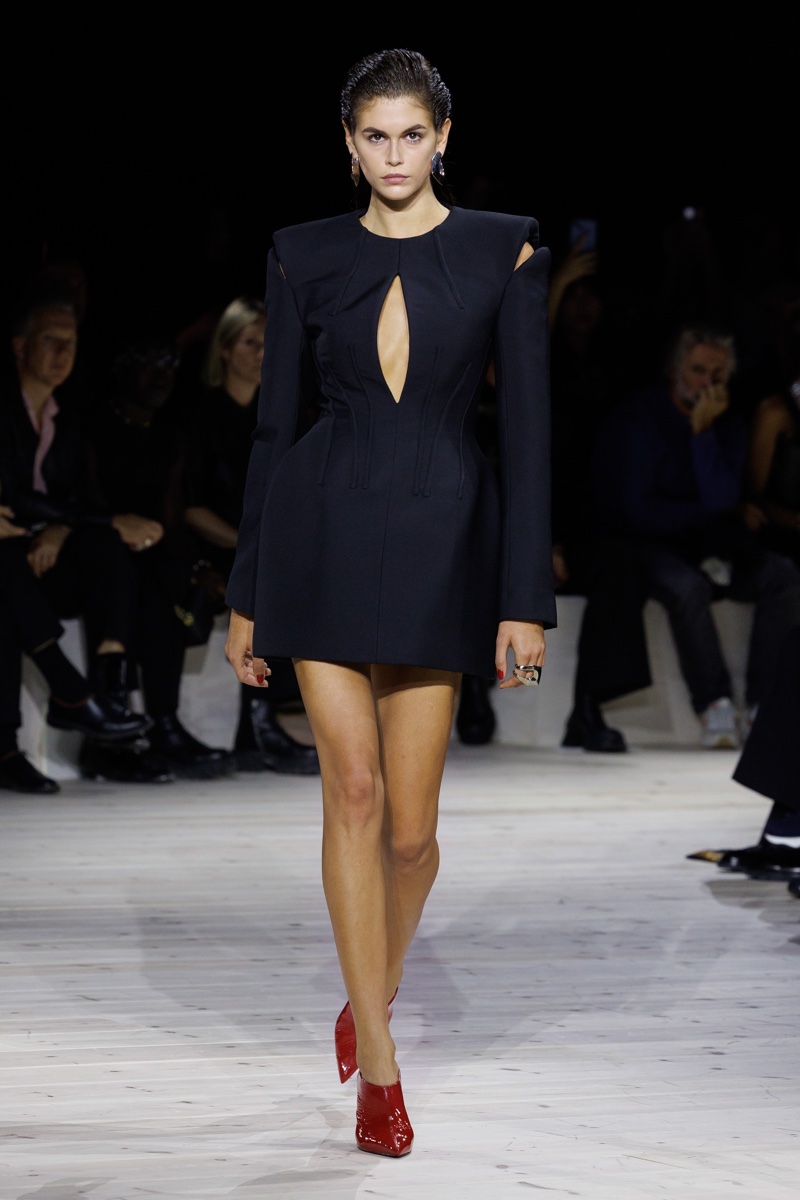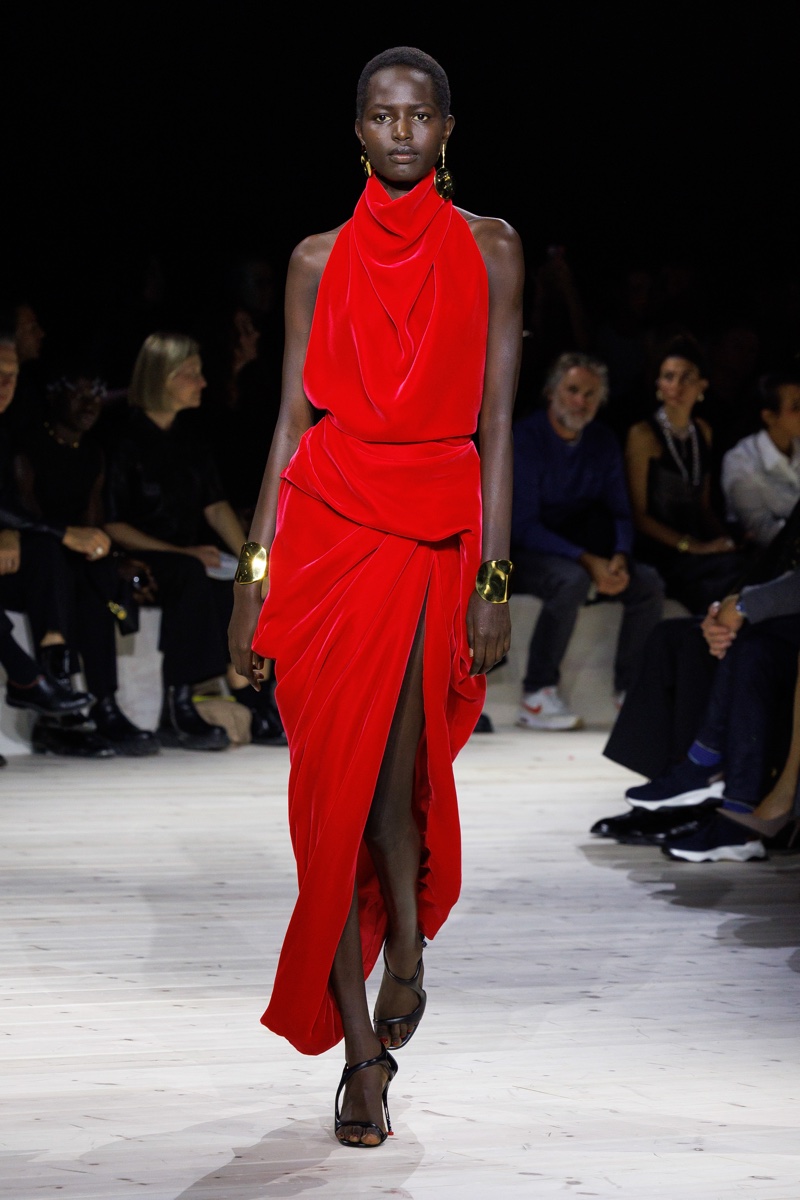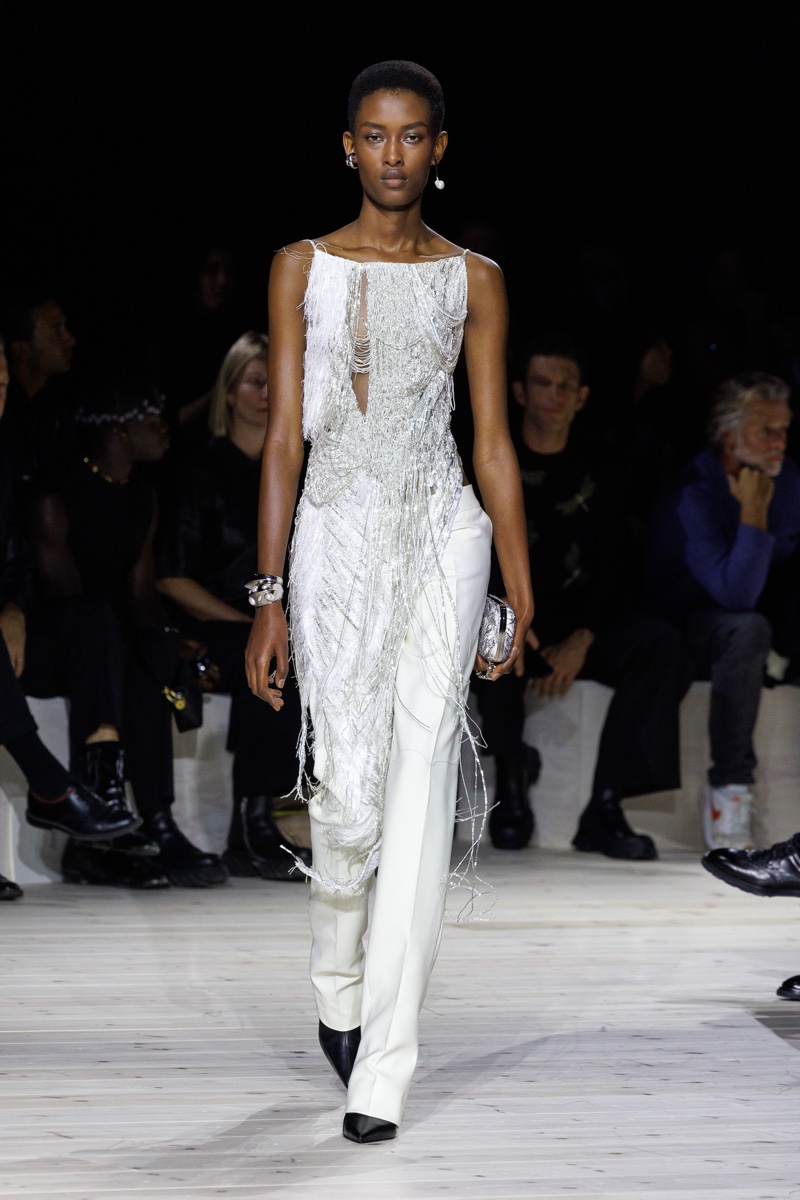 Images courtesy Alexander McQueen