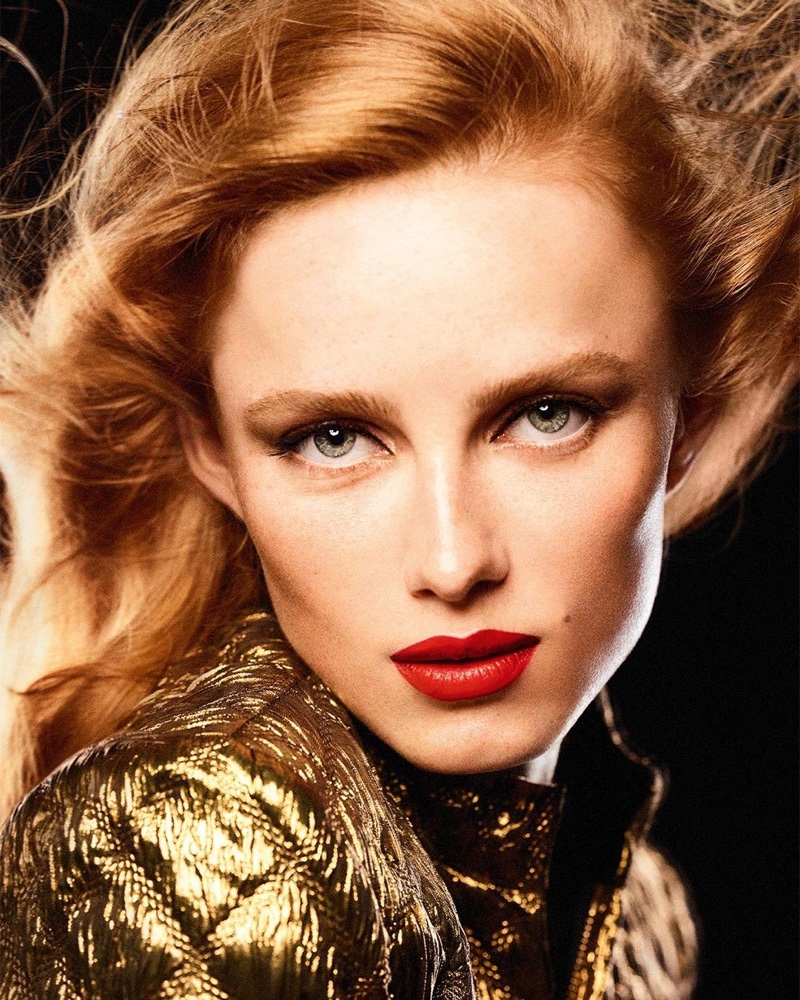 A new limited-edition lipstick line from Chanel, Rouge Allure Velvet Le Lion De Chanel, unveils a stunning campaign. Top model Rianne van Rompaey appears in images and a commercial for the luminous matte lip color. Wearing shade 257 Rouge Triomphal, the redhead poses with windswept hair and a metallic gold top. Another image shows a cropped portrait with Rianne modeling winged eyeliner and holding the packaging, which features a lion motif. The Dutch beauty also does voiceover work for a 15-second commercial, and it was a high honor for her.
Related: Vittoria Ceretti is the Face of Chanel Makeup Spring 2021
"I have always dreamed of doing the voice over for a lipstick commercial (yes, really) (don't tell me you haven't tried it in the shower) as it's normally not part of the models job. So when [Chanel] asked me to do it myself I was over the moon," she shared on Instagram.
Chanel Rouge Allure Velvet Le Lion De Chanel Campaign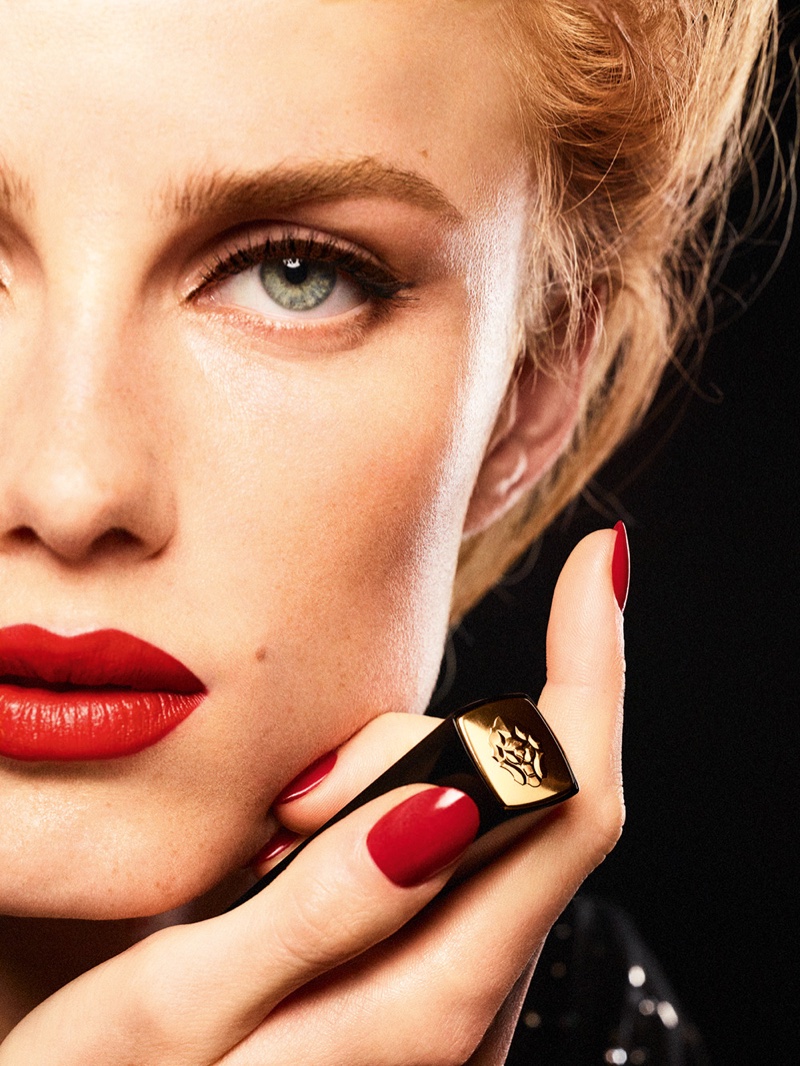 The lion imitates no one, follows no rules, imposes its own law. It leaves an indelible mark on our minds, vision and memory.

Chanel