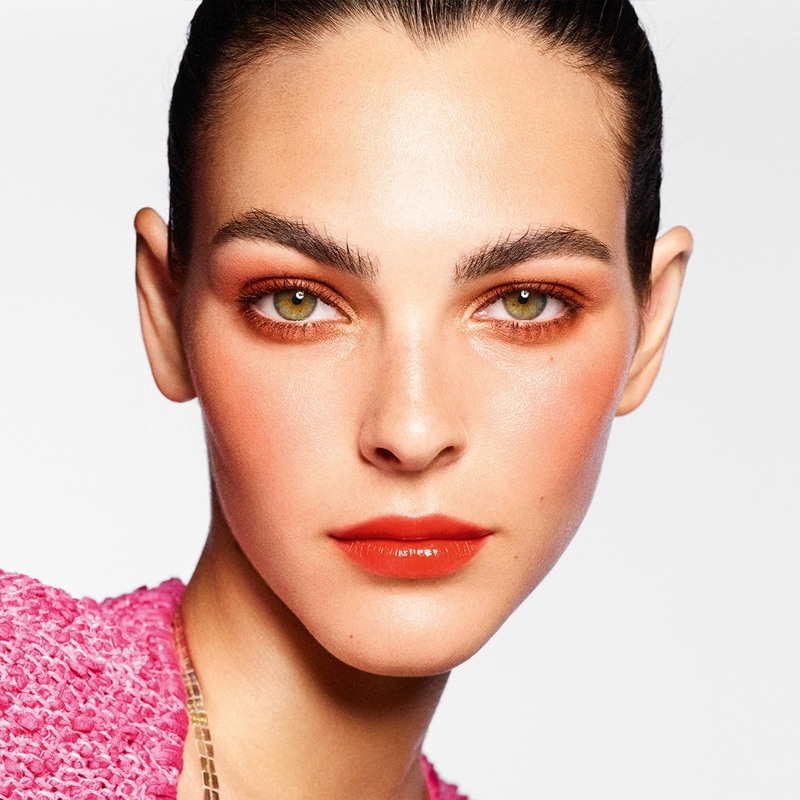 Chanel Makeup delivers vibrant beauty for its spring-summer 2021 campaign. Featuring Vittoria Ceretti, images shot by Karim Sadli focus on coral shades. Global Creative Makeup and Color Designer, Lucia Pica, is influenced by flowers this season. Much like a petal's varied texture, products come available in velvet and satin finishes. An eyeshadow quartet, as well as a blush/highlighter duo, stand out for the spring season. Max Pearmain styles the shoot with hair by Damien Boissinot and Alexandra Janowski on nails. "An array of vibrant creations modeled after this ephemeral living matter, which overflows with the feminine energy of nature in all its power," the brand shares.
Related: Vittoria Ceretti Glitters in Chanel Makeup Holiday 2020 Campaign
Chanel Makeup Spring 2021 Campaign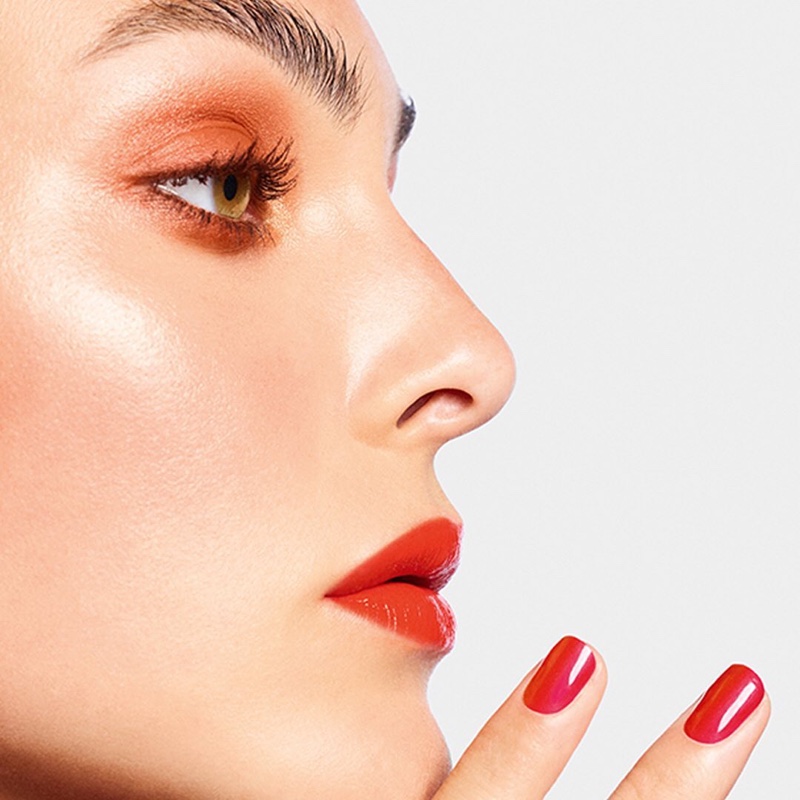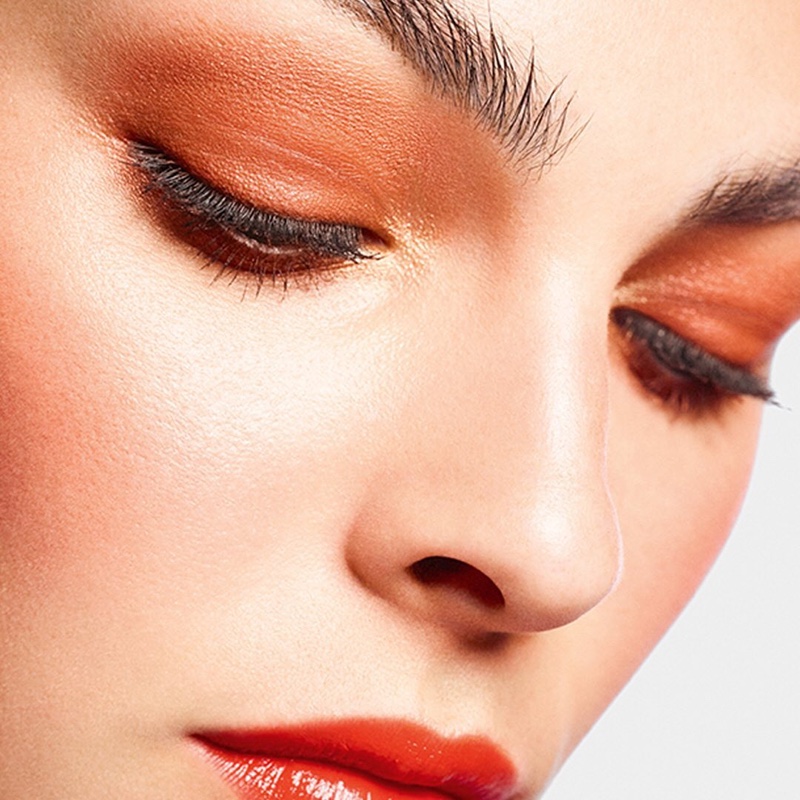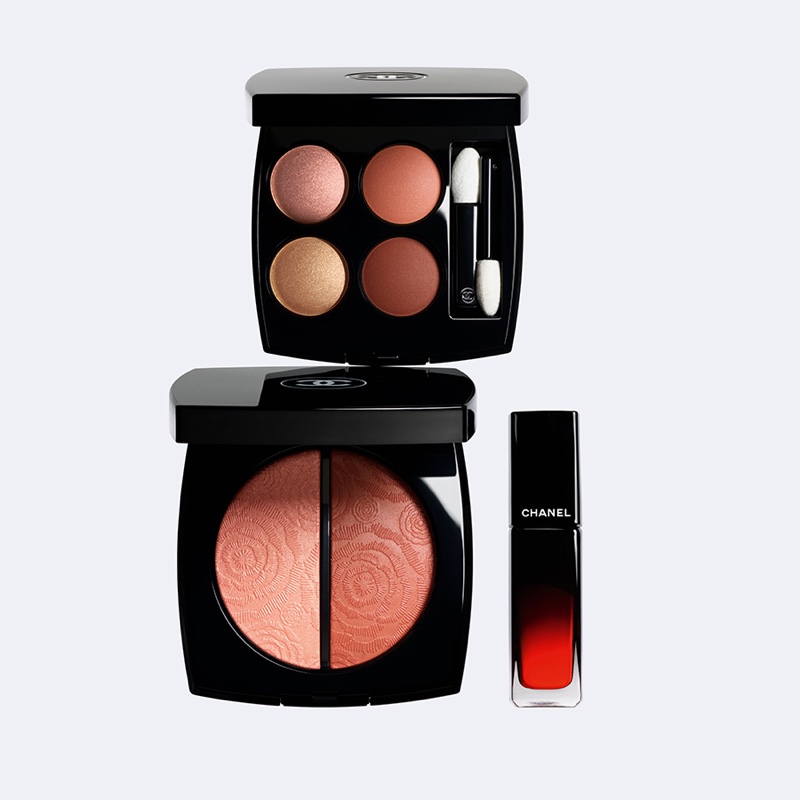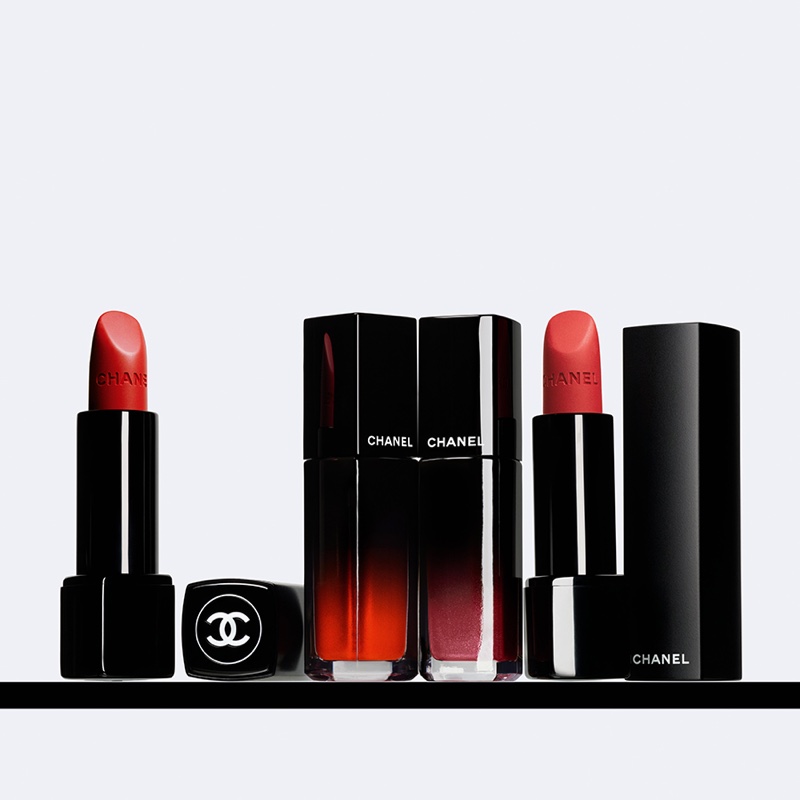 Chanel Rouge Allure Lacque Campaign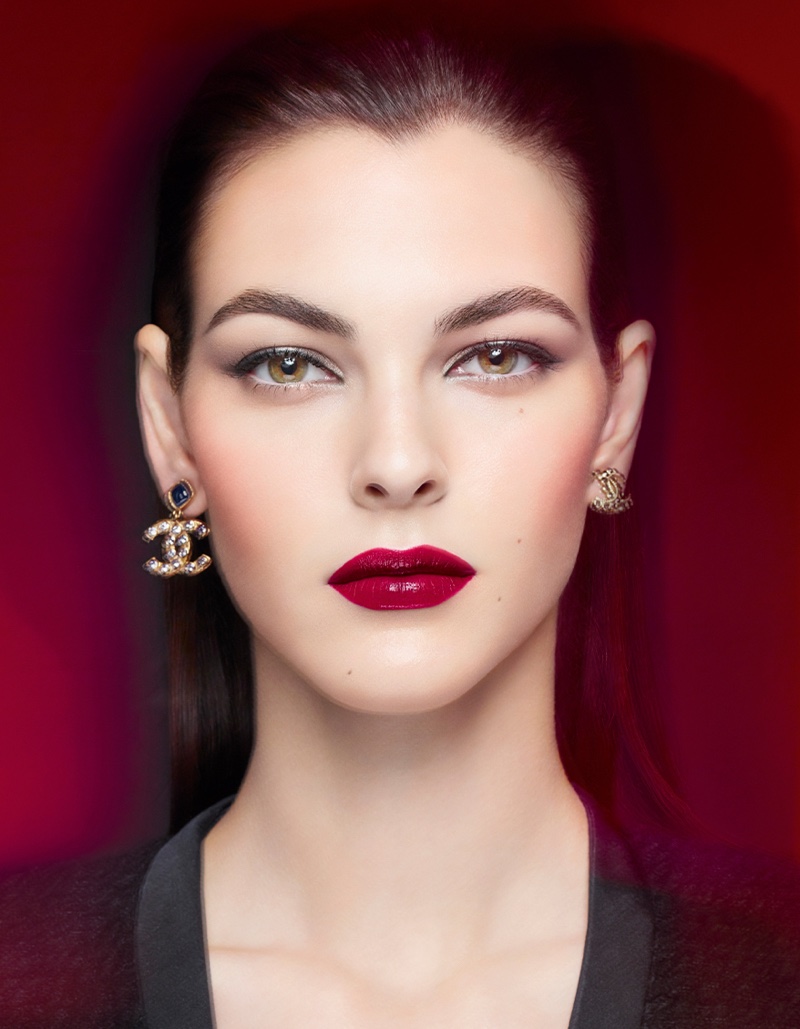 In addition to the spring makeup advertisements, Vittoria also fronts Chanel's Rouge Allure Lacque lipstick. Described as a lipgloss with a satiny shine, it's available in 20 shades. Viewers can see the Italian model wearing the color 80 Timeless. She also wears branded earrings in the glamorous shot.