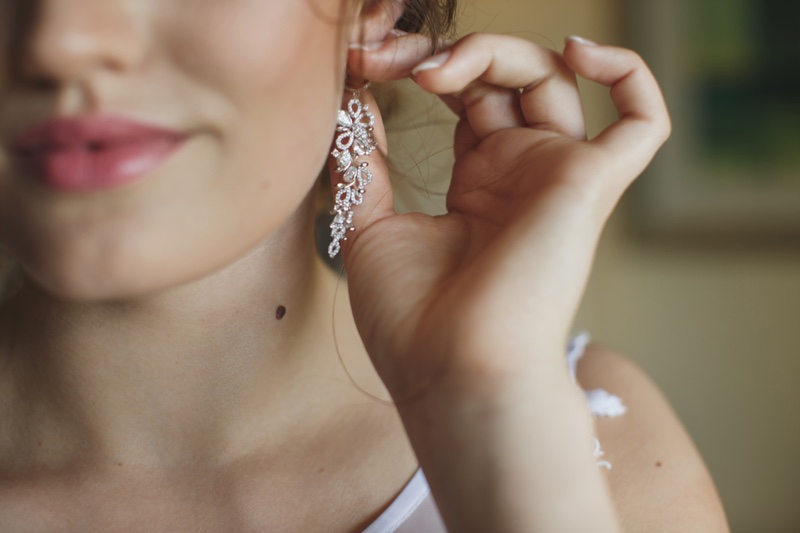 Drop earrings are a classic style that a fashionista can wear in various ways. These earrings have an attractive pendant ornament and clipped to your earlobe or fastened through a piercing in your lobe. You don't have to wear drop earrings with super dressy outfits because they look great when paired with jeans and a beautiful top. Here are four trends to follow for that perfect look.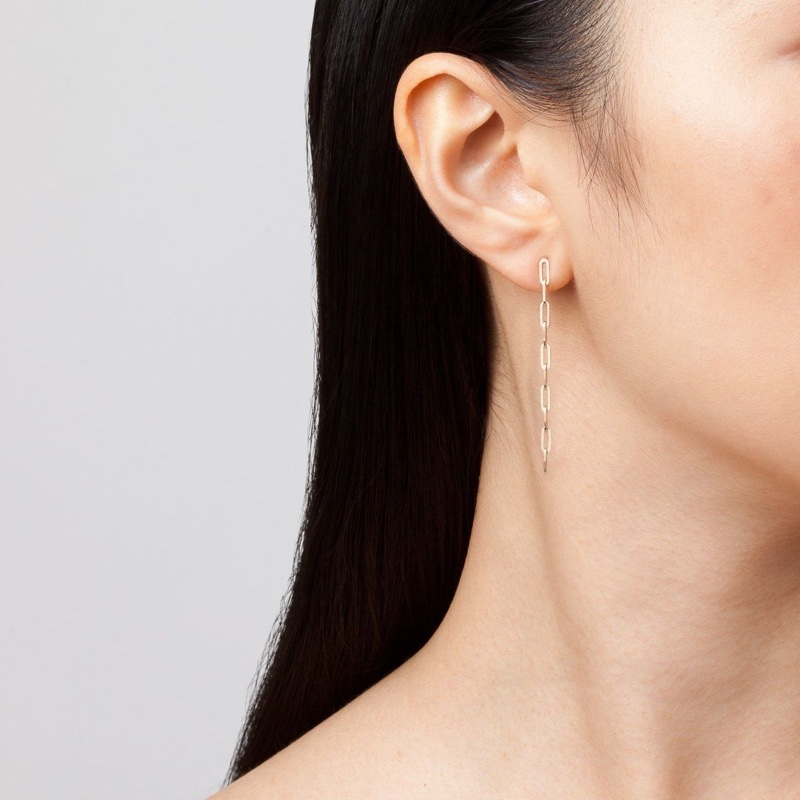 Chain Drop Earrings
Chain drop earrings are an easy way to channel your inner rebel. Sustainable pieces such as those from Aurate made of 100% recycled gold will also keep an outfit eco-friendly. Chain drop earrings complement a leather jacket and ripped t-shirt ensemble. Rock with your favorite pair of heels for a great look. Don't be afraid to mix and match these earrings for am 80s, punk-inspired moment. Available in long or short styles, it's such a versatile look.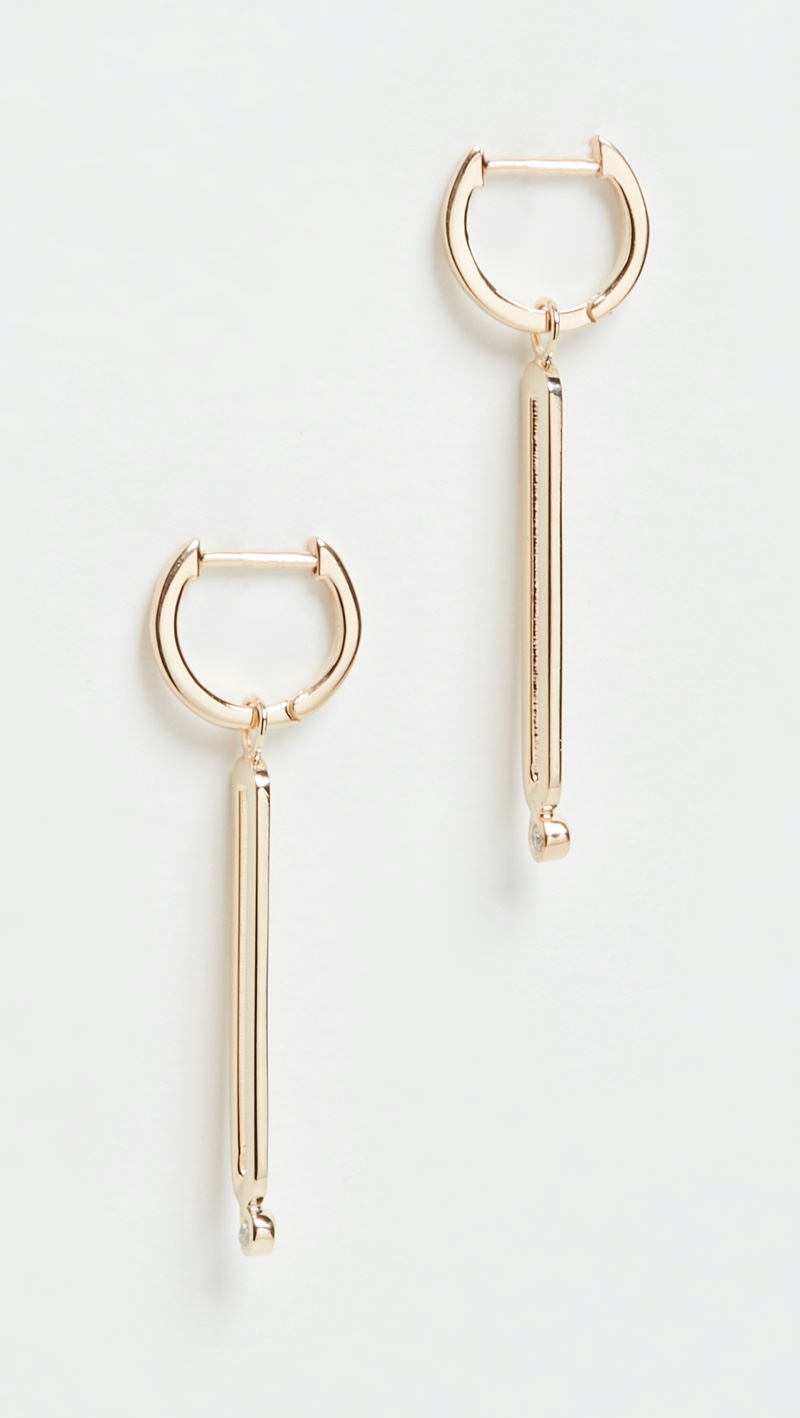 Circle Drop Earrings
These are a perfect blend of hoop and thread earrings. You'll love a chic silhouette that goes great with a trendy turtleneck. Even with a busy work schedule, circle drop earrings are an easy way to upgrade your outfit. A red handbag and kitten heels will also enhance the rose gold metal.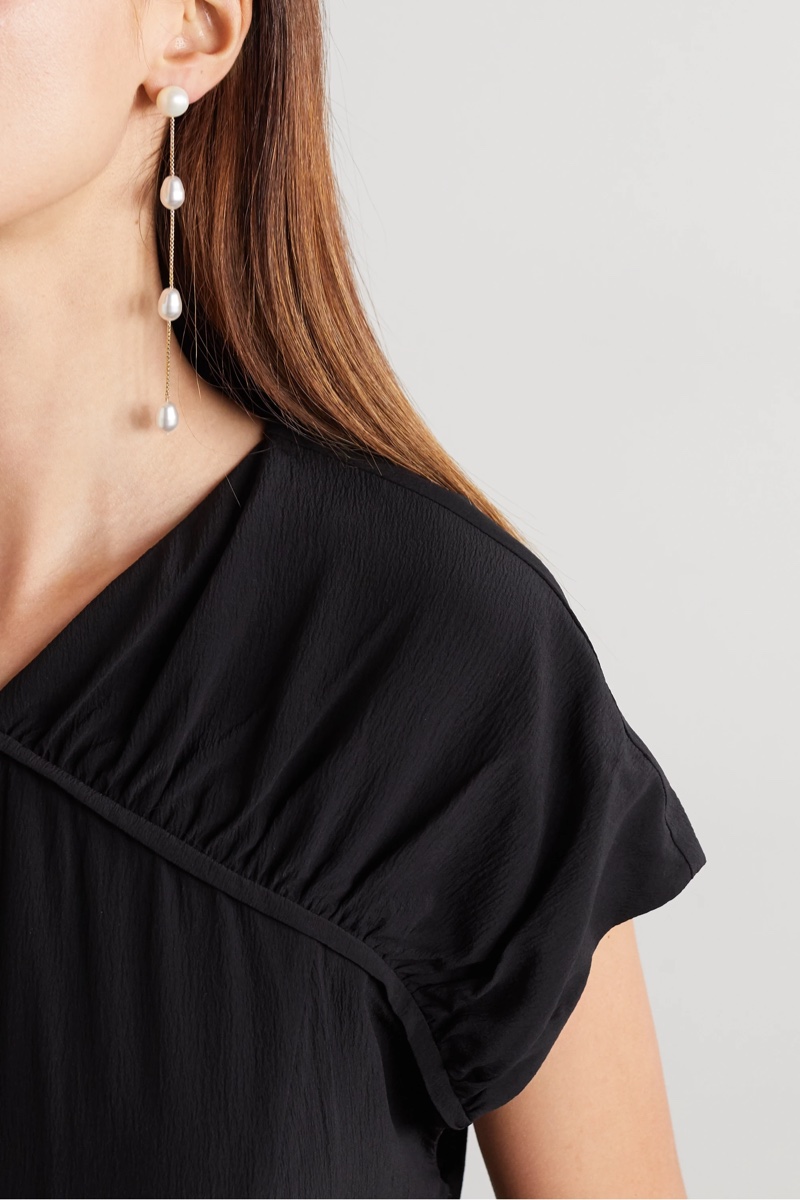 Pearl Drop Earrings
Pearl is a classic gemstone that gives you a timeless look on any occasion. A drop silhouette gives these earrings a modern look, enhancing cropped tops, spaghetti strap dresses, and other exciting styles. Off the shoulder dresses and tops also look great with pearl drop earrings.
Add a flirty look to your outfit with pearl drop earrings cast in gold, with natural freshwater pearls suspended along gold chains. As the pearls seem to float in the air, they will draw attention to your neck and shoulders. These look beautiful with a low neckline.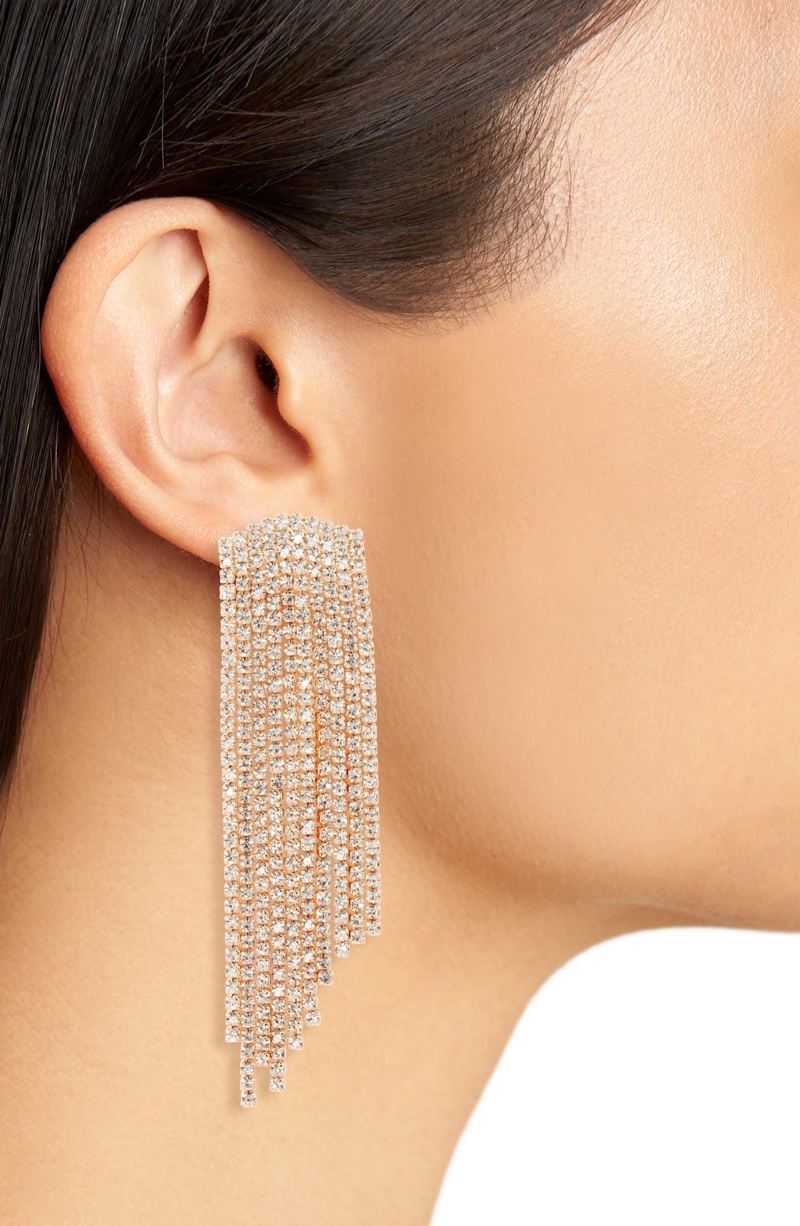 Fringe Drop Earrings
Whether made with beads or tassels, a fringe style can easily dress up any outfit. Crystal fringe drop earrings are trending right now, and they let you make a statement wherever you go. Stand out with gold-black diamond hanging crystal fringes that catch the light every time you move your head.
Crystal fringe drop earrings have a length of three inches or more, so they draw attention to your lips and neckline. A post back makes it easy to fasten them so that they stay in place while you're at a party or having lunch with friends.