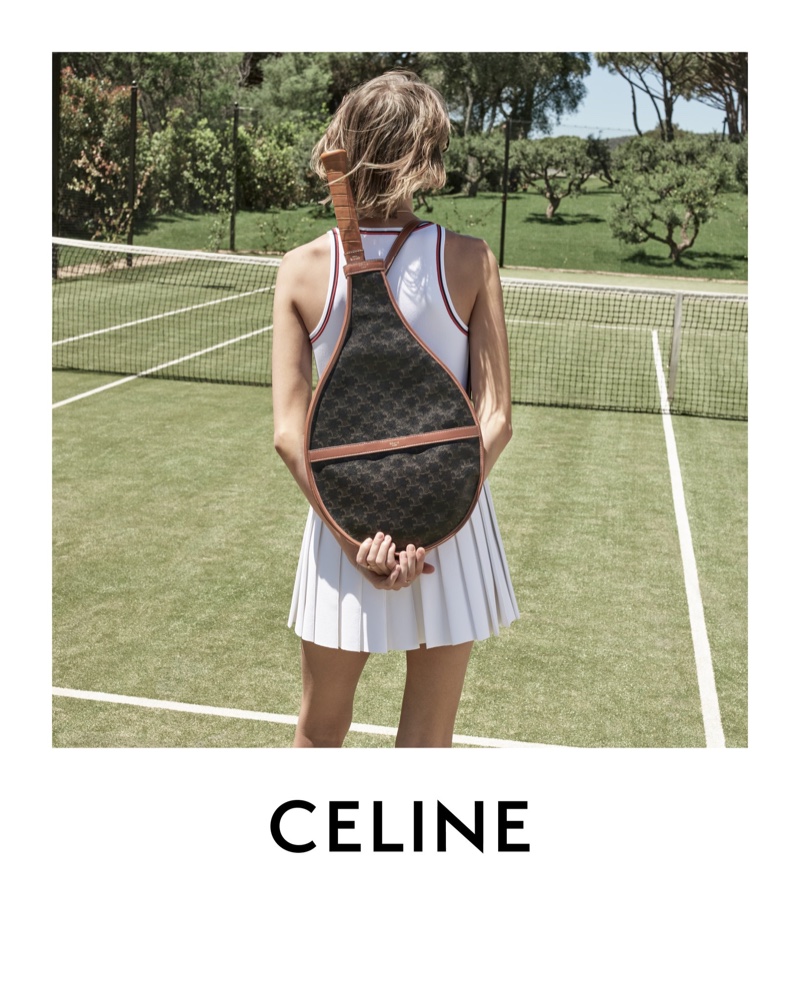 Celine dives into sportswear with their latest Celine Tennis capsule collection. This ultra-luxe lineup, perfect for both on and off the court, will have you channeling your inner tennis star in no time. Starring model Quinn Mora, the campaign was shot on location in the stunning coastal town of Saint Tropez.
Celine Tennis Capsule Summer 2023 Collection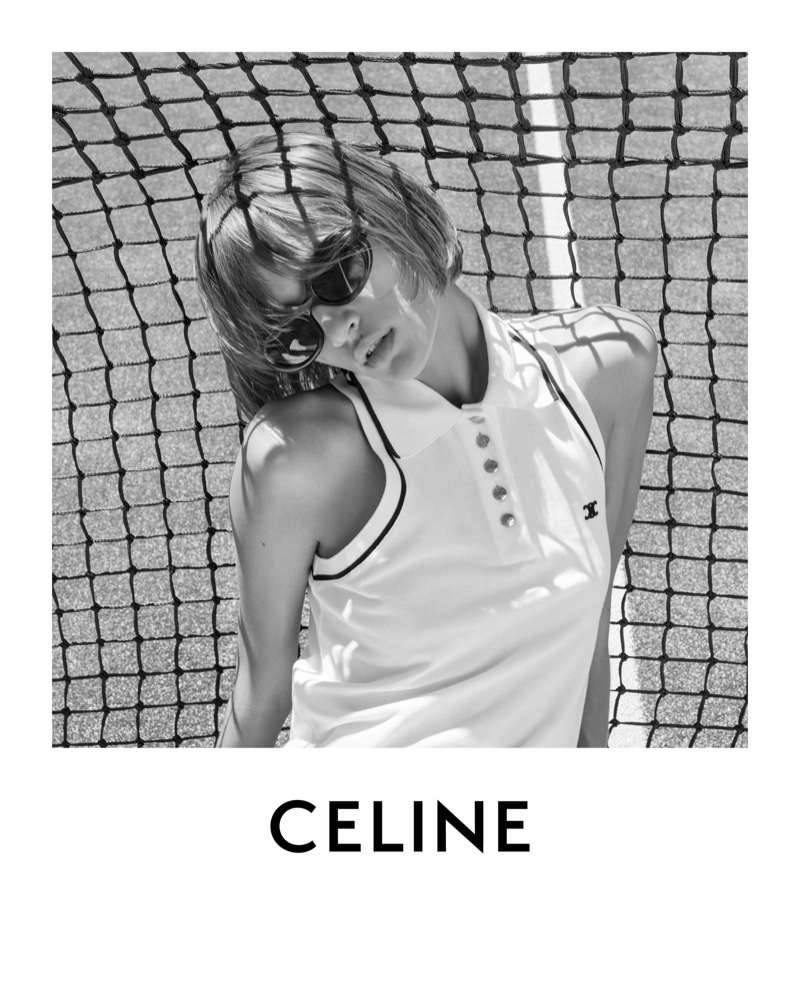 The images were captured by Celine's artistic director, Hedi Slimane. With the lush green court as a backdrop, Quinn effortlessly showcases the collection's must-have pieces. This collection is not short on style, from a sleek tennis racket cover to a sporty athletic dress.
And, of course, it wouldn't be Celine without a touch of their signature elegance.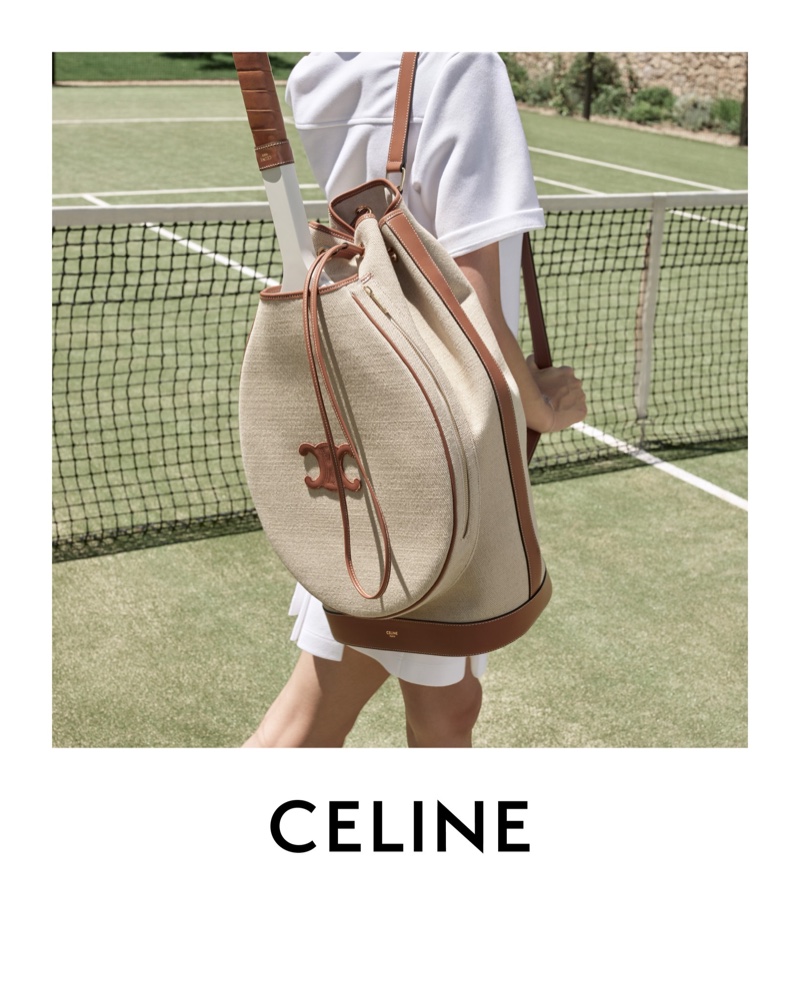 Enter the Triomphe camera bag, Triomphe polo dress, a spacious tennis bag, and a pair of statement-making oval sunglasses – all essential additions to your athleisure wardrobe.
This chic collection is set to drop on March 24th in select stores, with online availability starting in April.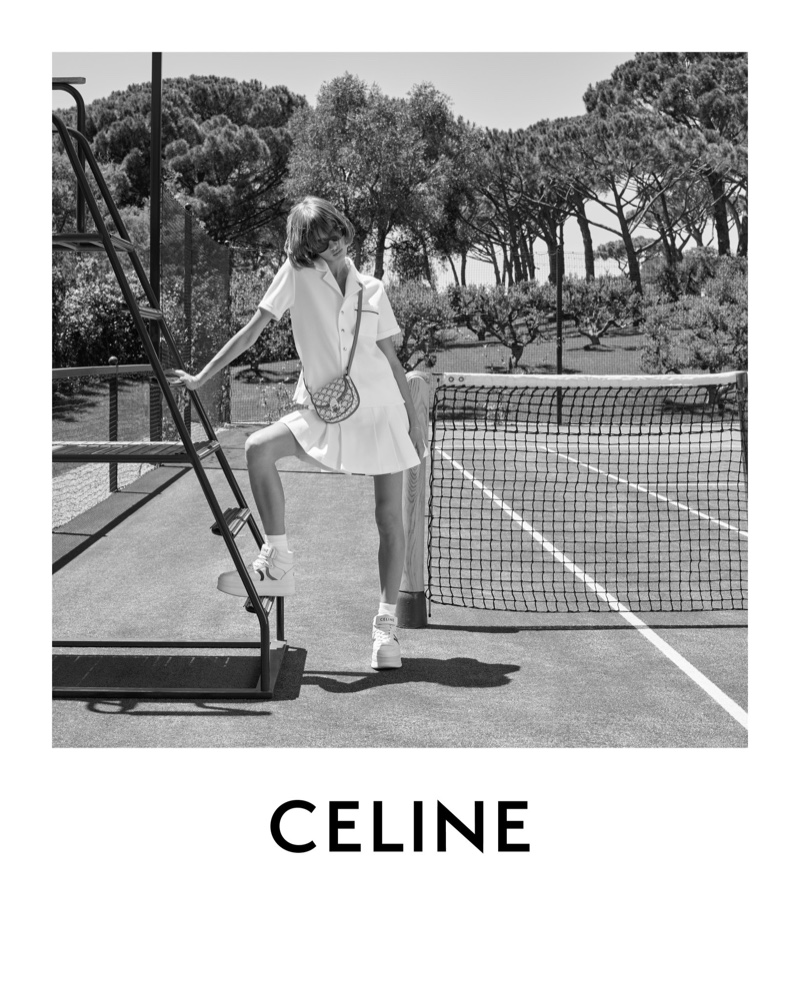 The campaign doesn't skimp on glam either, featuring hair by Aaron de Mey, who created Quinn's sophisticated bob, and understated makeup by Esther Langham for the perfect finishing touch. The model can also be seen in the recent Les Grands Classiques collection.