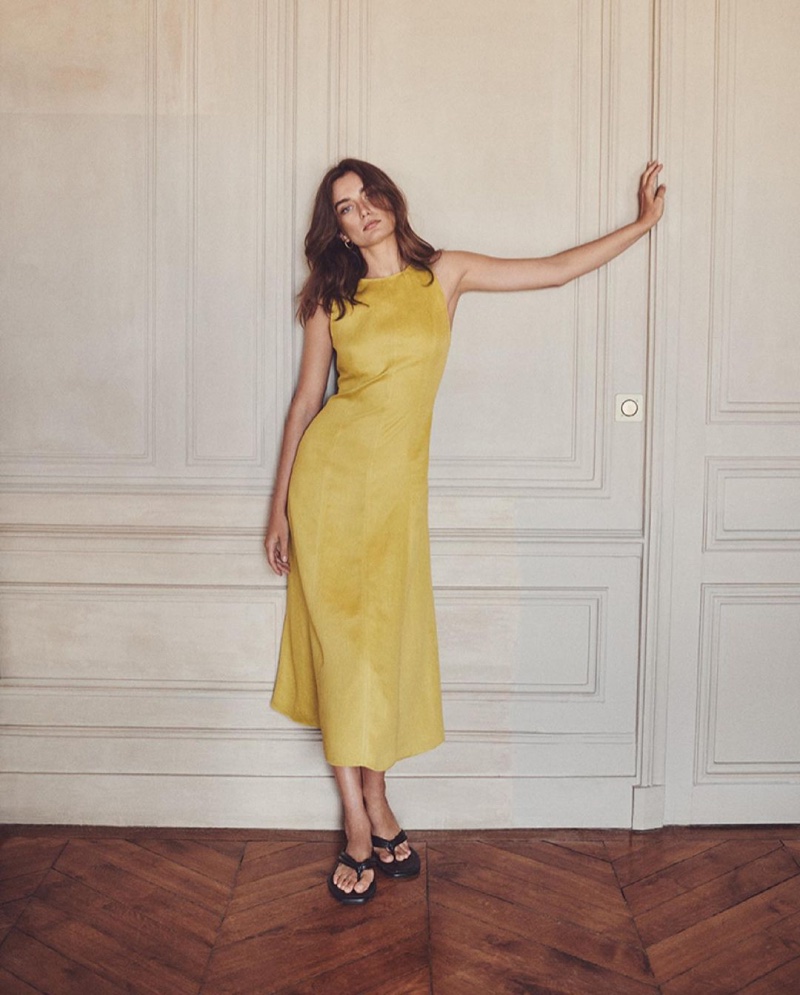 Massimo Dutti heads to Paris for its summer 2021 editorial called: Perfect Companion. The Spanish fashion brand focuses on minimal styles with a trend guide featuring Andreea Diaconu. Posing in elegant looks, the leading face embraces a wardrobe full of easy shapes and light layering.
From linen separates to shift dresses and relaxed suiting, these pieces are great for mix and matching. A color palette of ochre yellow, rust orange, and slate grey embraces earth tones.
Related: Felice Noordhoff Models Massimo Dutti's Sea-Ready Outfits
"There's a way to navigate the season of celebration feeling good in your own skin and looking unarguably stylish," Massimo Dutti shares about summer.
Massimo Dutti 'Perfect Companion' Summer 2021 Style Guide